The need for sturdy and easy-to-build buildings has risen in Florida. A lot of benefits have been associated with sturdier metal buildings. Metal buildings are pretty resistant to destruction by rodents and termites. Treated metal buildings are also resistant to rust, which is the most noticeable impediment to metal buildings.
Metal buildings have a firm anchorage on the ground, with strong beams and poles, which makes them able to resist destruction from strong winds and other harsh weather conditions. Increase in property value, and land owners have engaged in a search to find cost-effective ways to build structures for both storage and revenue generation. The timing of the hurricane season is another factor that drives many Florida residents to construct metal buildings that will protect their valuables from destruction. 
Installation of metal buildings can be approached in two ways. The Turnkey methods and the DIY carport method. The Turnkey carport building method involves the owner hiring an installation company. The company can either come with a prefabricated structure and install it themselves or come with parts of the carport and join them while on the ground. The DIY carport involves buying and installing the carport by yourself as the landowner. While the Turnkey method is more expensive, efficient, and eases work, the DIY approach is cheaper and tiresome. While on a budget, consider using the DIY carport method.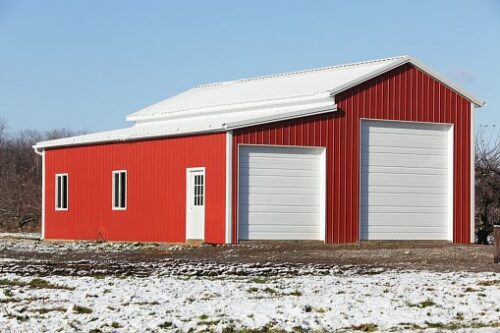 At Steelandstud.com, we offer metal carports that can resist strong winds of speeds up to 20mph. Thus, ensuring that we give you metal buildings of the highest quality and highly durable. Buying a metal building from us comes with assistance services that include installation guidance and consultation on how, where, and the best material to use according to your budget. Metal Garage Buildings from our company are manufactured in the USA with the best commercial steel. Steelandstud.com has offices in Florida, and we have been in the market for more than 30 years. This means that our workers are experienced, having faced almost all the challenges that come with time in the field.
Steel and Stud is a one-stop solution for your metal carport. Once you buy a metal building from us, we ensure we offer you even the extension services. These services include power installation of water, insulation and soundproofing, interior carport design, exterior designs, landscaping, and lighting. We achieve this by offering some of the services, while at the same time, we contract utility companies and other companies that provide such services. We customize the pricing to your needs and make the whole process customer friendly. For DIY, we offer consultation services that ensure that we have mentored our customers to create their carports or metal buildings with ease.
At Steel and Stud, we offer a variety of metal buildings and carports; We have double carports. Different colors are available too, and our painters can custom metal buildings with a coloring pattern. There are various designs, from push doors to roll-up doors and windows. 
Delivery is done for free within the state. From the day you purchase your carport, you will likely receive it within 24 hours, depending on how far your destination is. Our packaging process and shipping are urgently done, thus not taking too long before the carport is delivered. 
Best Types of Steel Buildings in Florida
Since our customers have varying interests and different needs, which are peculiar from one customer to the other, we have a variety of metal buildings. Our designs vary depending on the space, professional requirements, or personal needs. These designs include;
1. One-Car Metal Carport in Florida
This carport design is used for parking one car or vehicle. In most cases, this has only one door to signify that only one car can fit. 
2. Two-Car Metal Carport in Florida
a two-car metal carport has a bigger space than a one-car carport. This one has two doors, and its area is big enough to fit two cars. 
3. Three-Car Metal Carport in Florida
This is larger than the one and two-car metal carports. This one has a larger space to fit three cars. It also has three doors. You can add windows and large walk-in doors depending on how you like them. 
4. Recreational Vehicles Metal Carport in Florida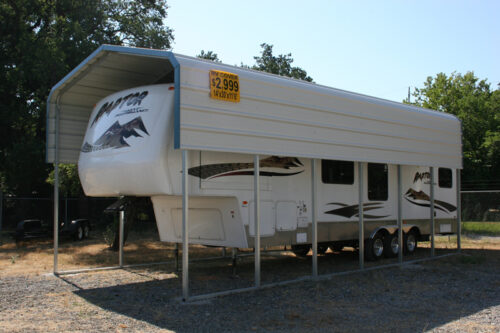 An R.V. metal carport protects your valuables from winds, theft, and snow. It also offers you a bigger space for storage of other essentials. In most cases, the R.V. metal buildings come with several plans you can choose from. The width of your R.V. building can also be extended to store other vehicles. The strength of an R.V. metal building is guaranteed as it can withstand strong winds and heavy snow loads. 
Storage your boat on your property can be challenging. Therefore, a metal boat carport is your boat's most convenient storage type. Instead of hiring a boat storage facility, get one from Steel and Stud.
6. Lean-to Metal Building 
A lean-to-metal building has an extended roof that depends on the wall of another building. A lean-to building can be used for various purposes. You can have the building serve the purpose of an open shed, for any activities, besides using it as a car storage facility. 
7. Commercial Metal Buildings
These are large metal buildings used for commercial purposes. They include aircraft hangars and warehouses. 
Advantages of Florida Metal Buildings
Florida metal buildings are strong, thus offering your valuables protection from theft, strong winds, sun, and snow. The buildings are erected upon very strong concrete with strong steel beams.
Therefore, it is safe to have the building in an area that experiences strong winds, heavy sunlight, and heavy snow.
Unlike wood, metal buildings are rodent and termite resistant. Due to their robust nature, small animals like termites and rodents cannot eat their way through the metal building. This gives your essential items a guarantee of safety. 
Faster installation is another advantage of metal buildings. Metal buildings can be installed if they are prefabricated. This lowers the installation time besides making installation easy for one to opt for a DIY method. 
Applications of Metal Buildings in Florida
Metal buildings in Florida are remarkably durable and do not get worn out easily with ravages of time. This allows the owners to easily use the buildings in various ways and convert them to multiple uses. Some of the applications of metal buildings are;
As storage units

In Florida, this is a trendy application of metal buildings. The metal building can be converted easily into a storage facility.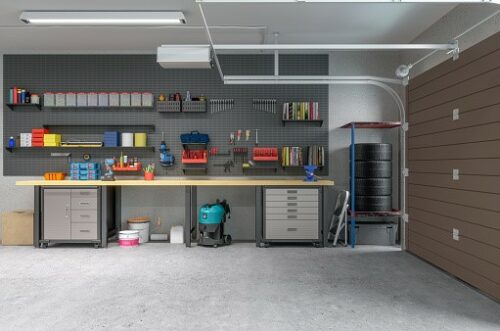 As a workshop
Florida metal buildings can be made into workshops since they have enough pace and are generally flexible for such a makeover. They are suitable for both metal workshops and carpentry workshops.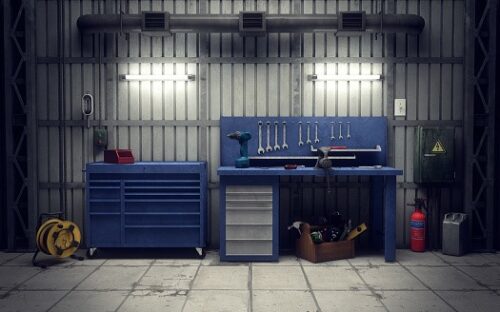 As an office space
Home offices are good, especially if one does not feel like traveling all the way to their office. Florida metal buildings can make impressive home offices.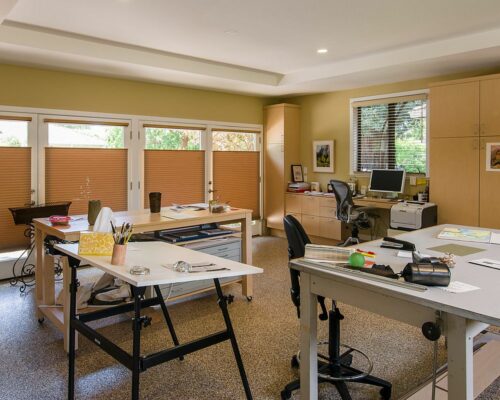 Most Popular Sizes of Metal Buildings
There are prebuilt Steel Buildings that have already made sizes. However, Steel and Stud offer you the freedom to choose the custom size you desire. Some popular metal building sizes include:
18×20 Metal Building: 
This is a popular size for a single-car garage or a garage for storage space only.
20×30 Metal Building: 
This is a perfect garage space that can take 2 to 4 cars while also giving you more space for storing other valuables. 
30×40 Metal Building: 
This is a large building that is used as a large storage unit and warehousing. It can also be converted into an animal barn or for other agricultural purposes.
40×60 Metal Building: 
This size is the beginning of custom commercial metal building sizes. This building is large and firmly grounded to offer commercial services, agricultural services, and also an aircraft hangar.
50×100, 60×80, and 60×120 Metal Buildings: 
The steel buildings of these sizes are suitable for industrial and commercial purposes. They are large ad offer ample space for warehousing. 
100×100 and 200×200 Metal Buildings: 
These are quite large buildings primarily used for industrial and large-scale commercial purposes.
Do I Need a Permit for a Metal Building?
Just like any other construction and building, metal buildings require permits. However, the permits may vary from state to state. The regulations for a metal building in Florida differ from other states due to its less predictable and hectic weather conditions. 
To begin with, companies that build metal buildings must ensure that the buildings are up to standard A653 of the American Society for Testing and Materials (ASTM). This is inclusive of the structural steel components needed to be in compliance with the International standards S100-14 or ANSI/AISC 360-11.
The building must also have a fire sprinkler system that has passed the National Fire Protection Association independent test. 
Other regulations are that the metal buildings must have access doors, and if they are not climate controlled from the inside, they must have windows at least two feet from the exterior wall outlets. 
To prove that your building meets the required building code standards is a multi-step process that needs you to budget some time and money for it. Begin by acquiring a building permit. To get a permit, you must have your blueprints available for submission. After submission to the local authorities, apply for the permit. This will attract some fees. A review of the plans and documents will be done, then a building compliance review and a review of the zoning compliance will follow. Plan review will be the final stage then issuance of the building permit will be done.
There are several roofing styles offered at Steel and Stud. The following are some of the common roofing styles for steel buildings
Vertical Roof
Vertical roof style is the most common roofing style which is also the best. It protects your steel building from adverse weather conditions like snow and rain. It has vertical running panels that help slide down any roof debris.
A-Frame Style – The A-frame style is a creative style that mostly matches the main house. Just like the vertical frame, A-frame is a boxed-eave structure.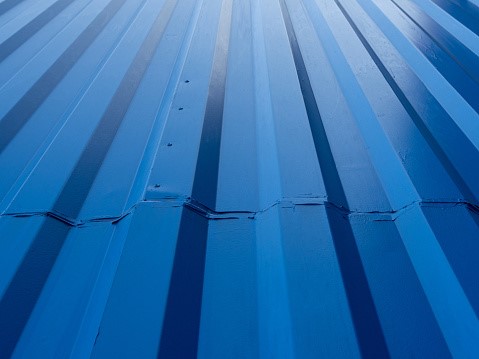 Regular
This is perfect for keeping your vehicle safe from sunlight and light rain.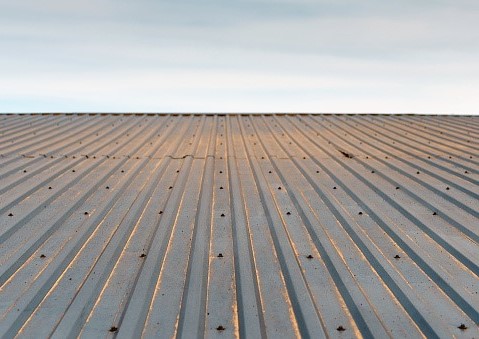 Customization Options for Steel Buildings in Florida
Customization of your steel building can be achieved, thus giving you the desired building style. Customization possibilities are achieved mainly by including flexible roof options. You can choose either an A-frame roof, vertical or regular roof. Customization of your metal building's roof can also be done through 3D designs made on our computer software, that first creates an illustration, then the actual representation is done on the ground.
You can also customize your building by selecting a color, anchors, the size of the building roof panel gauges, frame, frame gauges, lighting, and other components of design. Whichever design you desire, Steel and Stud will offer you. Our professionals have mastered the art and will help you achieve a similar style to your house. 
Prefabricated Steel Buildings Florida
Some people prefer assembling and erecting steel garages by themselves, thus the DIY style. Therefore, prefabricated steel buildings is the way to go for them. Buildings done in the DIY approach are affordable and easy to install. We offer consultation services and extra services that may be needed to install Prefabricated Steel Buildings.
Steel Buildings Florida Prices and Payment Options
A typical steel building from Steel  and Stud is very affordable. Florida metal building prices can fit any tight budget due to the varying options provided. However, certain factors may cause the cost of your metal garage to shoot up. Installation fees, delivery fees, and the size of the metal garage are factors that are likely to make your metal garage prices increase. To determine the cost of your metal garage, it is advisable to contact us. 
Payments can be made through banking or online payment methods.
Safe Metal Building in Florida, the Lightning Capital of the U.S.
Florida experiences harsh weather conditions, and sometimes, they are unpredictable. The state gets more lightning strikes than any other state in the U.S. There are 1.4 million lightning strikes in Florida every year, which has led to Central Florida being dubbed 'Lightning Alley.' Florida records more deaths due to lighting than all other U.S. states combined. In addition to the effects of the seismic activity, the state experiences strong winds that sweep fast. Florida has therefore introduced strict regulations and codes that guide construction to aid in curbing impending dangers of lightning to buildings.
In a lightning storm, most buildings are affected; hence, lighting arrestors are erected. However, a more efficient building for such an environment is a metal garage. Well-grounded metal garages are the best construction method over all other forms of construction. The steel frames harmlessly and easily conduct lightning to the ground, unlike wood and stone, which resist lightning.
We are always here to offer help.
Building and construction can be hectic, especially if you do not have someone who is guiding you on the best practices for building. Coming up with metal garages, especially the DIY method, may be challenging. 
Technical assistance is a necessity in successfully erecting your metal garages. There are several procedures and how to follow them to achieve the best results. Lack of information may ultimately affect the execution of the plan. Installation of lights, painting, decoration, landscaping, plumbing and roofing are some of the challenging areas that would need you to consult a lot. 
While building could be challenging, getting the approvals and following the law in building is another major challenge. A customer may not be well versed in building and construction knowledge. This means that they may fail to observe the building and construction laws and regulations. 
Steel and Stud offer technical assistance to ensure that you develop excellent custom metal buildings. We also provide consultation services to help you get the approvals for building your metal garages. We have a team of legal officers who assist in the whole process of getting approvals and permits.