Nebraska state is a mid-western region in the US with a humid climate. A home for refugee communities , the population here are Germans, Mexicans, Irish, Swedish, Cuban, and Yazidis.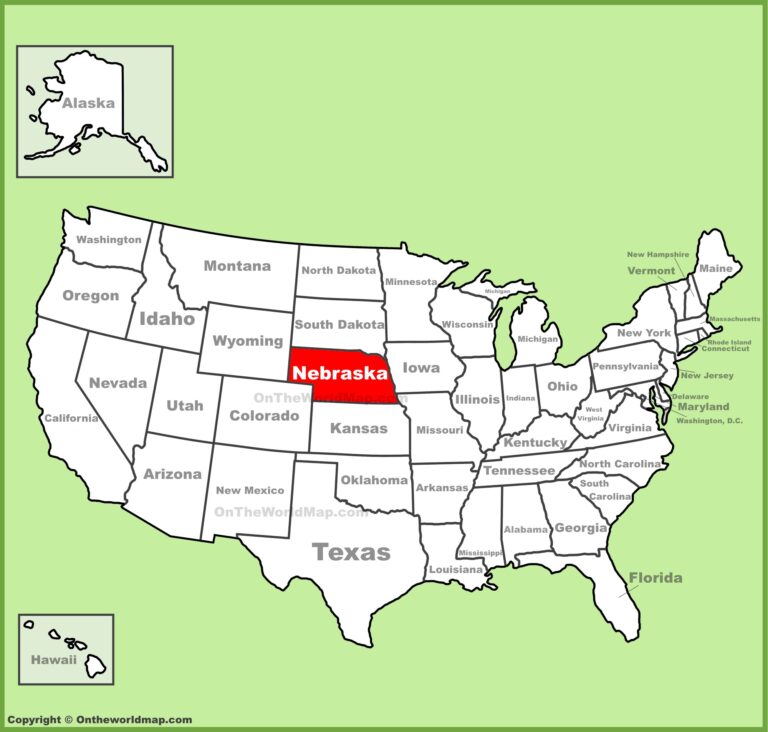 The people here in Nebraska are mainly involved in farming. Other important sectors that are building the economy include freight transport (by rail and truck), manufacturing, telecommunications, IT, and insurance.
According to the report published on Car sales in Nebraska, people buying a new car jumped by 12.50 % in 2021. Car love prevails in the entire nation.
According to Statista's Global Consumer Survey, an average American commutes around 10 miles a day, making cars a default option for traveling to work or any other trip. More than 75% of Americans own a car, but not all have the luxury of a garage.
Cars are a precious investment, and exposure to humidity, sun, dust, rain, snow and other external environmental factors can affect their cosmetic appeal in the long run.
Suppose you also have invested a substantial amount in your vehicle, and now the budget is exhausted to invest in a garage. In that case, Nebraska's best metal building providers will help you find an affordable solution.
This blog will help you understand why installing a steel carport is more convenient than a traditional full-fledged garage. Also, it will connect you with the best Nebraska metal building dealers, detailing all the different options, their benefits, sizes, and availability.
 Nebraska Metal carports for sale
Building garages can be expensive and time-consuming, and carports are the best alternatives to these traditional set-ups. Carports are an excellent way of keeping your RVs and cars safe; These steel structures help fulfill several other purposes, providing extra storage space to your existing home while uplifting the aesthetical values. These open-air storage buildings may be just what you need in a humid climate, especially if you opt for a feasible and affordable way of managing your vehicle's storage space.
Unlike a garage, metal carports have a lot of free moving and breathing space. Steel and Studs are the best-known dealers for top-selling metal carports in the United States. We deliver Nebraska metal buildings made up of high-quality galvanized steel manufactured in the US only. Our custom metal building and standard solutions are both for residential and commercial purposes in Nebraska and other parts of the country.
Only high-quality built carports in Nebraska are provided by Steel and Studs, possessing the ability to withstand humid weather elements.
Categories Available for Metal Buildings: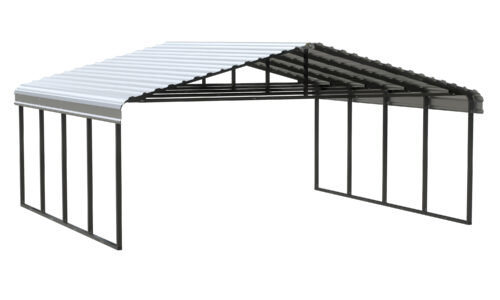 Metal carports are open or semi-closed structures with two to three walls, posts/beams, and a vertical roof. The structure is primarily used to store vehicles and can be attached to your existing buildings.
Many roof types and metal carports sizes are available to keep your vehicles out of inclement weather. These are available in multiple colors, shapes, and other custom add-ons to fit your needs. If you wish to increase your number of vehicles in the future, metal car ports will be the best additions to your buildings.
More than just storing vehicles, carports will provide a semi-covered space that can also be used for other entertaining activities and as an extended open scape. These structures are the most affordable options for metal buildings, requiring fewer materials and less labor. Metal Carports also eliminates the need for building permits or any planning permission as these are already classified as permitted developmental projects.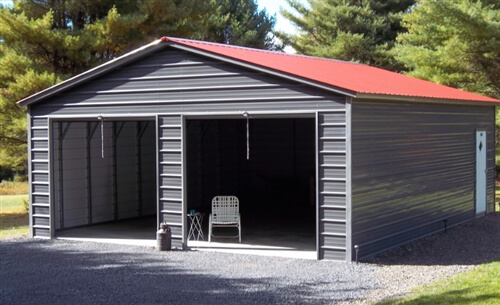 Like carports, metal garages are also used to store vehicles but are more efficient than carports. These closed steel structures are constructed with four walls, roof ceilings, and garage doors, ensuring more safety. Metal garages extend extra protection for your items as these enclosed structures are secured with a lock.
A metal garage will only cost half of the traditional brick garages, including lower material and labor costs. The closed structure will ensure maximum safety for your prized possessions, eliminating the interference of damaging elements on all sides.
But unlike a metal carport, a metal garage requires planning permission and must comply with local building codes and other regulations. Your metal building industry or builder will help you with the details of these codes and regulations. Steel and Studs have local experts from all the areas that will help complete all the building permits and requirements on your end, making the metal garage installation process easier and quicker.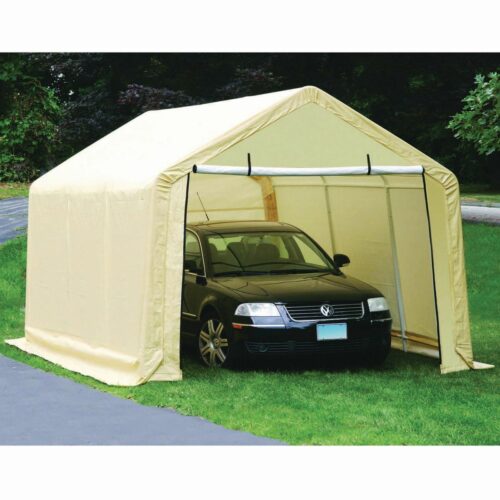 Canopies are additional metal buildings that can be attached to your house for extra space or recreational activities. These are constructed with galvanized steel frames and covered with a PU or metal roof for more security and protection. These portable canopies are the best alternative for mortar storage structures and can easily be placed anywhere.
Portable canopies are the best metal building alternatives for seasonal vehicles like RVs and boats. The basic design for portable canopies keeps your stored items inside protected from rain, winds, moisture, and UV rays. Moreover, the sturdy metal frame can also withstand rain and snow on the roof panels. Shelters for this most reliable structure are designed with custom dimensions, ideal for covering each type of vehicle.
Utility Carports, Sheds, and Buildings: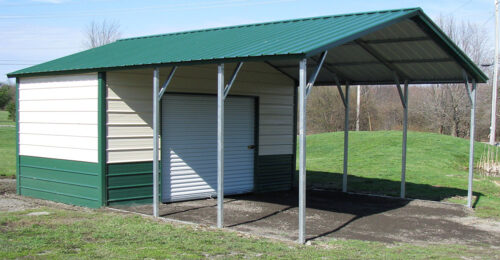 Utility Carports are much more than steel garages. These are a cross between a carport and a shed, offering covered protection for your vehicle and a small shed-like enclosed space.
A metal utility carport will protect your cars, trucks, lawn tractor, and other vehicles with the shed while providing extra closed storage space with all the security arrangements. It offers function, strength, and flexibility, protecting your cars from damaging elements. It extracts the best use of your space with a wide variety of uses. To get this multi-functional steel unit installed, all you need to do is choose the dimensions of your carport and storage area or get the customized dimensions that fit best to all your needs.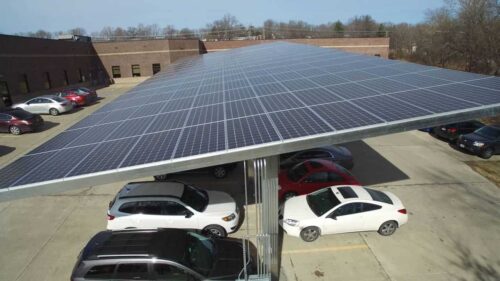 Solar Carports are the overhead shade for metal buildings or parking area shelters. These shelters have solar panels mounted on them. Solar panels are the space-efficient options that will shelter your vehicles parked below while generating electricity, ideal for home driveways and large parking areas. These are custom-built to include inbuilt options prevalent in commercial and residential markets.
According to the reports and recent installations by Steel and Studs, business in the United States is embracing solar carports installations for their parking lots, a space-saving technique for the best future electricity savings.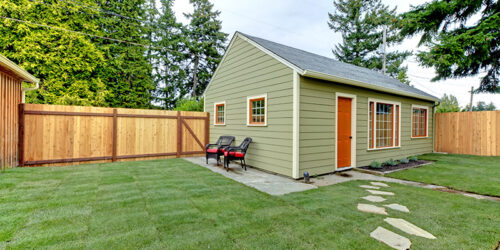 An Accessory dwelling unit is an additional residential unit that provides the same space as a primary residence. It is a regulatory or legal form of secondary house that share a lot with the primary home and cannot be purchased or sold separately.
If you wish to extend the living space for your house or want to generate more income from rent, then ADUs can help accommodate an extra family or the required number of members according to your preferences. A detached garage with a rented apartment above or a guest house is the perfect example for ADU.
This unit might increase the home or business owners' utility bills but will offer a worthy space. The use and establishment of ADU fall under different zoning building permits and regulations, and the installer needs to get the local authority's permission for this metal extension.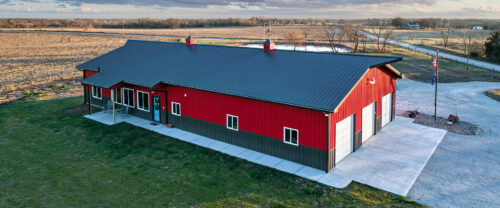 United States housing market is recording its all-time high, and residents continually look for alternatives to their living units. Barndominiums are the perfect and best alternate for traditional building structures. Also known as barndo, these are open steel buildings that combine working and living spaces. Barndominiums can describe a metal structure from a simple one-story to a large, luxurious home.
The living area includes the same amenities and comfort as traditional houses. From the basics of electricity and plumbing to luxuries, including a second story, vaulted ceiling, and open floor plan, the barndo provides it all under the metal structure. On the other hand, the working area for the metal unit includes the facilities of a simple storage warehouse to a large workshop. It can further be customized according to your preferences.
Steel Barndominiums are a cost-effective way to utilize your space to its full potential while yielding superior returns to your metal building prices.
Cold-formed Steel Framing: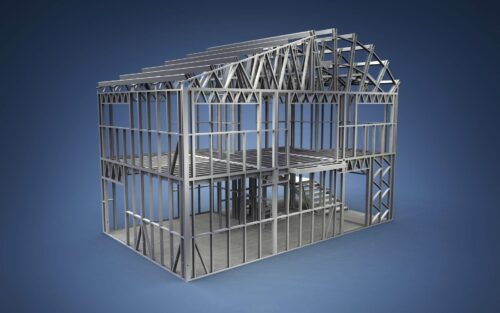 Cold-formed steel framing structures are the most opted partition and building options for low-rise to mid-rise building structures. These are durable, cost-effective, reliable, and lightweight frame constructions where horizontal and vertical structural elements are installed with repetitive framing members. These members are typically spread at 16-24 inches from the center, and spacing variations for these members can be used for different loads and coverings of the structures.
Cold-formed steel framing structures in the United States are typically constructed and designed according to the norms of the American Iron and Steel Institute, lending the architectural layout where roof and floor systems are supported through bearing walls.
Benefits of Buying Nebraska Metal Building from Steel and Studs:
It is estimated that more than 40% of buildings in the United States are built out of metal or steel, and more than 50% of carports in Nebraska are steel made. Gone are the days when people used to prefer traditional wooden building structures. With the upcoming advanced technology, steel carports and buildings are the latest trends most people prefer.
There are various reasons why steel buildings are hit in the United States, from extra security to extreme durability. Steel is a lightweight construction material and can easily be used to design buildings of different sizes and shapes.
1. Cost-Saving Benefits of Steel Structure:
Be it pre-fab metal buildings or custom metal buildings; all these structures are engineered with easy assembling techniques. All the components for the building or required structure are prepped and cut in manufacturing units using high-quality automated machines that reduce the overall process cost.
Therefore, when these pre-engineered parts arrive at the installation site, the skill required to assemble them is substantially lower, reducing the overall metal building prices by around 60%.
Occupancy and Installation Speed:
Another beneficial factor for steel buildings is their speed of installation.
Compared to traditional buildings, which take at least 1-6 months of construction, pre-engineered steel buildings are packed in ready-to-be-assembled kits. These further require only 2-30 days in the overall installation.
Building specialists at Steel and Studs only take 2-3 days for the entire installation process, depending on the size and shape of the building.
Because of the advanced drafting and designing technology in metal building factories, building components are accurately designed according to the fetched measurements. Also, our 3d estimator used for customization accurately assess the dimension. This accuracy helps save a lot of time and makes it easier for the building specialists to assemble the pieces. It also reduces the overall metal building cost by eliminating undesired costs, making it easier to provide exact project estimates.
Metal buildings are designed with precise engineering techniques that ensure all the windows and doors are tightly closed, reducing warm and cold air escaping. High-performance paint finishes used on these structures also reflect 70% of the UV rays, helping reduce the HVAC costs.
Reduced maintenance costs:
Pre-fabricated metal buildings are designed with high-performance paint finishes and rust-resistant techniques. It extends protection against blistering, cracks, peeling, and chipping, reducing maintenance costs and efforts. Also, the installation by building specialists ensures proper fixation even in humid climate of Nebraska.
Steel and Studs provide 30–40-year warranties on their metal structure, scheduling regular checks for your long-and-healthy metal building life.
Metal buildings have inherent fire-resistant properties when compared to traditional wooden structures. This decreases overall insurance premiums by 40%, helping save extra money.
2. Environmental Benefits:
Metal buildings are considered green and 100% recyclable, resulting in lower environmental negative impacts compared to other construction methods.
Environmentally Friendly:
Eliminating the need for preparation or drilling and on-site cutting, material waste in steel buildings is non-existent. Pre-engineered steel buildings are constructed and manufactured with less waste material when compared to other traditional buildings. It takes only 2% for steel compared to 20% for lumber.
Metal is made to last and is not treated much with harmful chemical treatments like wooden structures. Less chemical availability benefits both the livestock and the environment.
Metal structures are dimensionally secured with a rust-resistant bolt that doesn't have the expansion risk due to increased moisture levels.
Improved Durability and Strength:
Metal buildings withstand harsh weather conditions, standing up against the worst damaging elements. These robust structures can easily face wind speed up to 180 miles per hour and snow-loads up to 120 pounds per square foot.
Metal has inherent flame retardant properties. In the event of a fire, metal buildings can resist flames and stop them from spreading to other structures.
All the prefabricated metal buildings by Steel and Studs can easily be relocated and dismantled.
Metal buildings have modular flexibility that makes it easier for the owners to expand their structure in the future. With the assistance of building specialists, the experts can easily disassemble one end wall and increase the span sections for more space and accommodations.
The Efficiency of Steel Buildings in Remote Areas:
Whenever people of Aurora, Gretna, or other rural areas think of metal building installation, the first thing that comes to mind is agriculture equipment, factory set-up, or a commercial metal building for storage purposes. A steel building is undoubtedly a great option for urban and industrial areas. But what most people are not aware of is that metal structure is also excellent for rural areas, even for places that are remote and not too easy to reach.
Steel and Studs have a proven track record of installing steel carports and structures in military bases in the United States for disaster relief processes and other damaging climatic events. Let's examine why pre-engineered steel buildings are a great choice for rural areas.
Pre-Fabricated Steel Building can be easily transported:
Transportation is one of the major problems in rural areas. If you are from a remote area, you need to look for the ease of transport for the materials and their accessibility. A pre-fabricated steel building is a perfect solution for these considerations.
All the components for the structure are pre-designed in factories and packed in ready-to-assemble kits. Steel and Studs offer free installation for its structures, ensuring maximum accuracy and dimensional strength.
Pre-Engineered Steel Building comes with all their ready-to-install parts:
All the parts of steel barns or buildings, including the bolts, screws, beams, and panels- all come in a pre-designed kit that is specifically designed for your projects. The knowledgeable building specialist give you the security of knowing that all the pieces for the structure are already there when you begin the installation.
All the required structural materials, like steel beams and panels, arrive at your installation site. Building specialists ensure they are properly sized, eliminating the worries of welding and cutting. It also reduces the waste you must haul away from the site, reducing the cost of removing unneeded materials from a remote location.
Steel Buildings Lasts for Long:
Metal buildings are known for their extreme durability regardless of the landscape where they are based. Structure reliability is essential for ranchers, farmers, miners, and others who work in rural or remote areas. A steel building will help consider this aspect, offering fewer maintenance buildings for long-term beneficial uses.
With metal buildings in your rural area, you don't' have to worry about hauling in tons of supplies to a work site to keep your camp up and running.
The versatility of Steel Buildings:
Most buildings in remote areas need to be multi-functional due to their location. It is because all these centers and stores are far away from the markets and need to be resourceful. Steel building construction or design process is extremely remote-friendly. You can customize your own preferences and design utility in your steel structures, answering and fulfilling all your structural needs.
Steel building in remote areas is used for various purposes, varying from agricultural to horse barns, livestock stables, and many other purposes. You can use the structure as storage buildings for farming equipment, tools, mowers, tractors, and other equipment.
Steel buildings can also be a great storage and housing facility for remote construction and mining projects. They will meet all your special location-based needs, performing as the best base camps and difficult-to-reach settlement camps.
Effective Solution for all your Structural needs:
The more you demand from a structure, the higher price you will get. But, if you consider all these mentioned aspects for steel buildings provided by Steel and Studs, then this metal building will be the wisest economic choice for your rural areas, be it for your farm, ranch, construction site, or work camp.
Steel Buildings for Residential Uses: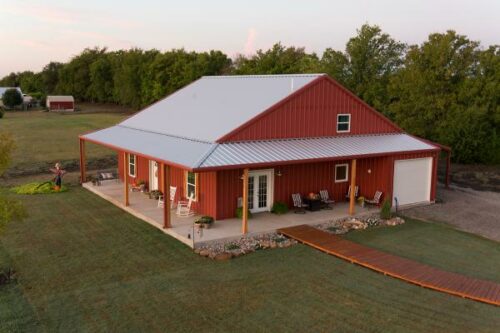 There are various reasons to choose metal buildings for your residential spaces. Durability, cost-effectiveness, energy efficiency, and flexibility make their structure ideal for your home extensions. Let's find out the list of 6 benefits because you must consider metal structures to be your next residence:
Metal buildings offer extreme flexibility in their structures. These can be designed to adapt any existing look and shape, meeting your specific needs and preferences. For example-
you can easily add more walls and remove them from your structures to create more space,

add or remove windows for ventilation and light, and choose the roof panels, styles, finishes, and sides according to your preferences.
Choose vertical roof style, boxed eave style, or any roof style; Nebraska Carports will manage functionality and aesthetics effortlessly.
All you need to do is discuss your designs with Steel and Studs building specialists, who will take care of the rest.
Safety is always the top priority for residential units, and metal buildings offer more safety pointers when compared to traditional wooden buildings. These are resistant to wind, fire, and pests and are less likely to collapse during an earthquake.
The durability factor is yet another major reason to opt for the structure. These can easily withstand high winds and heavy loads, making them an excellent choice for people who wish to opt for a low-maintenance structure.
Metal buildings are easily adaptable according to the temperature and season. These sheets can reflect heat, keeping the structure cooler in summers and reducing overall AC costs. Low maintenance can also help you save a lot from your structures.
Improved Indoor Air Quality:
Air quality is deteriorating rapidly, and metal buildings have a solution for homeowners. Metal buildings are free from chemicals and toxic materials. Additionally, they are well-insulated, keeping the pollen, dust, and other allergens out of their reach.
The aesthetic appeal of metal buildings is unmatchable. The structure provides customers the facility of customizing them according to their needs. Be it steel carports, commercial metal buildings, metal carports in Nebraska, metal garages, metal barns, or metal RV covers, all these structures can easily match the existing designs of your buildings, making the additional unit appear as a part of your house itself.
Reasons to Buy Metal Buildings for Commercial Needs: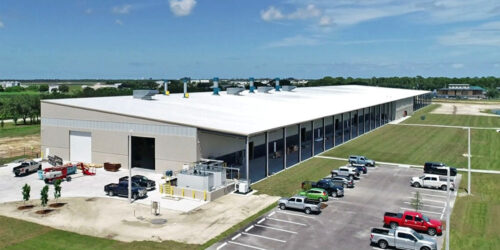 Pre-fabricated structures are popularly used for commercial steel buildings as the modern options are environmentally friendly, cost-effective, and can ideally be used for various commercial applications. From everyday uses to some specific and unusual tasks, the use of commercial steel buildings is broadly diversified. Four major categories for commercial steel building uses are:
Low maintenance, easy customization, and open concept make the metal buildings a true "no fuss" option. From dealership workshops for service garages to the automobile industry, towing companies, and much more, any industrial sector can benefit from the durability of pre-engineered steel buildings.
Easy to use and durable makes the metal building ideal for commercial storage. The flexibility allows ease in adding multiple garage doors for large spaces. Users can either opt for a modular or open concept with a little extra effort, and this trait makes the metal building ideal for all commercial storage unit needs.
Office and Retail Spaces:
The customization factor makes the new metal building perfect for retail and office spaces. Steel and Studs offer various finishing options for your interiors, providing many more custom metal building options. These offer many more benefits than traditional structures with no end to the possibilities.
Metal buildings offer huge indoor spaces and great options for housing recreational facilities. The customization makes it ideal for sporting arenas, paintball areas, gyms, bowling alleys, and much more activities.
Most businesses prefer pre-fabricated or easy-to-install structures for their commercial metal buildings. Steel and Studs have standard kits of various sizes, pre-drilled, pre-cut, and ready to install. All these are designed from high-quality steel, making the structures recyclable, sustainable, and cost-friendly.
Factors to Address While Considering Nebraska Metal Building:
A metal carport is a multi-functional structure that helps provide extra protection and storage space for your equipment. But there is a list of certain factors that you need to consider before buying one. Here are some pointers that you need to consider while placing your orders for the custom metal building:
Nebraska in the United States and other parts of the world have imposed different restrictions on the new metal constructions. Therefore, it is important to check the local building authorities before planning the installation of the structure.
Size of Carport According to your Preferences:
Pre-engineered carports in Nebraska are designed for specific space requirements and provide shelter to a specific set of vehicles. It will offer you great flexibility in dimensions and designs, meeting all your unique goals. If you have other entities to stow in your carport, then you must have exact measurements for your space, taking note of height, width, and length.
There are huge price variations in metal carports, and all these variations may add a bit to the overall costs. Therefore, address all these elements and materials to get the most out of your space and price.
 To get an idea of our starting metal carport prices, please see the pricing chart below:
| Dimensions | Metal Carport Cost* | Steel Building Cost* |
| --- | --- | --- |
| | | |
| | | |
| | | |
| | | |
| | | |
*Prices based on standard features, including 7-foot leg height, roof style and frame gauge thickness. Steel building estimates include one walk-in door and one roll-up door.
Installation Site for the Carport:
Before finalizing the product type and size of your carport, you need to figure out the installation site where it needs to be constructed. Another factor you need to go for is from your main building to the metal carport installation site. Figuring out the location will help you with the best connection to the utility lines.
Permissions and Land Usage for Metal Carports 
If you are planning for the metal buildings project, you must go through a list of steps before you can even start digging the foundation. One of the most important steps on the list is building permits provided by Nebraska Government. These are the minimum requirements that the owners must meet to ensure a safe steel building structure 
Obtaining your Metal Building Permits:
To get the permit, you need to have moral clarity about the project and present the same to the local building authorities.

Make sure to have a project plan that explains the project scope and the building specialists' professional assistance.

Arrange a meeting with local code officials to get the details about the permit. They will help you know whether the construction you prefer needs permission or not.

Keep all the documents, plans, and forms in hand for the application request.

Once the application is submitted, it will be reviewed by the authorities to determine whether everything complies with the local codes and requirements or not.
Metal buildings can be the most functional installation for your open space if precisely planned and executed. More than just a place for parking your vehicles, you can also utilize the space for recreational activities, gyms, outdoor patios, storage space, and many other forms.
Steel and Studs building specialists will help you find the best metal buildings for your space, assisting you throughout the installation process for utmost accuracy. We have various metal building options according to your preferences, further facilitating free installation and warranties.
 Contact our experts now to get affordable pricing quotes for your open space.