All South Carolinians, including homeowners and business owners, can benefit from installing a residential or commercial metal building or steel carport on their property. We pride ourselves on offering some of the best steel carports in S.C. and the country. We provide our South Carolina metal buildings in a huge range of styles and sizes at prices that suit all budgets.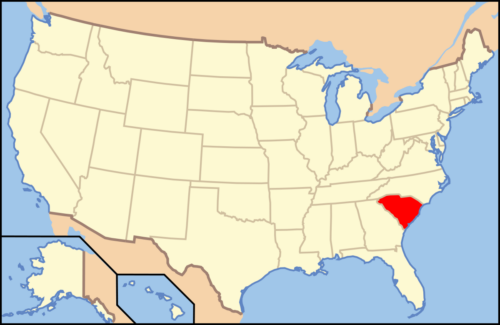 Steel and Stud is the largest independent metal building dealer in the country. 

We are credited with an "A" rating by BBB for the quality of carports we deliver. 

 A South Carolina carport kit is not only versatile but is availabe in all dimensions and can be installed on any surface. 

Dozens of South Carolina boaters are already reaping the benefits of our metal carports, keeping their pride and joy safely protected from the elements, and you can join them. But boats are just one example of the items people store in their metal buildings in S.C.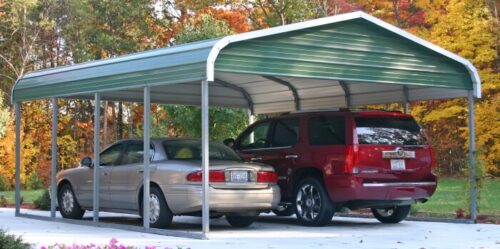 Metal carports in S.C. are also perfect for:
Cars

R.V.s

Motorcycles

ATVs

UTVs

Jet skis
People have also used our carports for various residential and business purposes outside of vehicle storage. Examples include storage for seasonal decoration, additional home storage for gardening supplies, and even warehouses for product storage.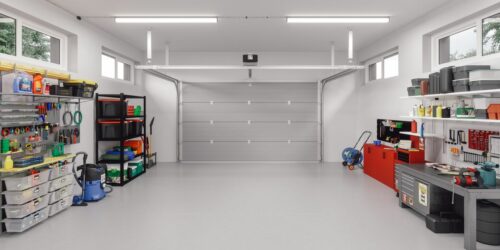 All our metal carports in S.C. are virtually maintenance-free and — as you can see from the use cases we've highlighted so far — are highly dynamic in their applications.
By the end of this South Carolina metal carport page, we think you'll be a true expert. We get that it's a lot to take in, so dont stress; if you still have questions, call our customer service team. We are standing by to give you the answers you need. Just pick up the phone and call today.
Metal Carport in S.C. We Sell
We sell the south Carolina Metal Building, which spans just about every possible use, ranging from simple car covers to large enclosed structures with walk-in and roll-up doors and windows.
The metal carport in S.C. we sell include the following:
Steel carports are most commonly used as car covers but can also be used as outdoor storage shelters. We also sell carport kits, which are designed for do-it-yourself assembly. In addition, we sell R.V. carports and portable carports, which are compact and easy to move.
Our steel garages are fully customizable. We can help you design a garage to fit your needs no matter what size you need or what features you require. We also sell garage kits, which are a bit easier to install, and portable garages that can easily be moved.
Portable canopies can be used more than just about any other products we sell. Their lightweight construction makes them extremely easy to install, take down and even move. The wide variety of sun shelter options we stock makes it easy to pick the right one.
Utility Carports, Sheds, and Buildings
A utility shed's biggest selling point is that it's often designed to include both open and enclosed space — like a carport with storage. We also sell portable sheds, which are mobile, as well as a lean-to and loafing sheds, which are partially enclosed utility buildings.
Not every metal carport vendor sells solar carports. But we do. It's one of our stand-out products, showing we're a leader in our industry. Solar carports cost more, but they'll drastically reduce your electric bills and help you recoup your investment over time.
Accessory Dwelling Units (ADUs)
ADUs, also known as mother-in-law suites and granny flats, are gaining traction throughout the country. They help control rental rates while allowing homeowners to supplement their income. Although they can be costly, metal ADUs are a great affordable solution.
One of the biggest trends in home building, barndominiums — a combination of "barn" and "condominium" — are houses often built on large plots of land in rural areas. Barn homes are more affordable than houses made of other more costly materials, like brick or stone. 
Shouses are popular South Carolina steel buildings, a residential structure with a built-in shop. A shouse is also known as a shop with living quarters attached. These home styles are ideal for homeowners who require a place to work but don't want to build a detached workshop.
Cold-formed Steel Framing
In addition to metal carports and steel buildings, we sell all kinds of metal building materials, including cold-formed steel framing. We stock purlins, trusses, studs, and track framing. These frames can support roofs, load-bearing walls, and interior walls.
Advantages of Buying Metal Carport in SC From Steel And Stud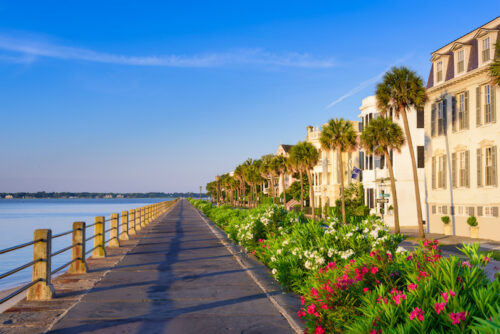 The geography of the Palmetto State is diverse and beautiful, from the sandy beaches of Myrtle Beach to bustling cities like Charleston and Columbia to the stunning Blue Ridge Mountains.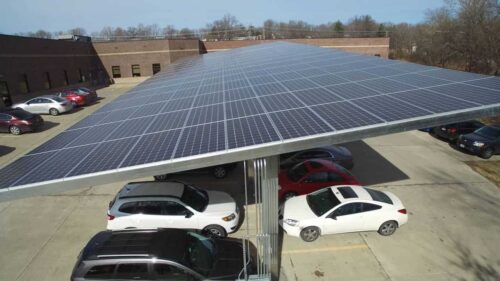 This landscape diversity means ordering metal garages S.C. from Steel and Stud requires some planning in advance. There are factors related to construction and permitting, depending on where in the state you live. And whether you're planning to use your steel building for residential or commercial purposes will also impact your installation.
And, with as many as 221 days of sun per year, South Carolina residents can help their metal carports pay for themselves by installing renewable energy sources, like solar panels, right on top of metal buildings in S.C. As a responsible resident, you'll lower your carbon footprint and save some extra dollars. The lucky one may even qualify for tax credits.
We deliver South Carolina carports of High quality steel and are aesthetically pleasing. These prefab metal buildings are multi-functional and are worth investing. Carports are covered only on one side or not covered at all. But you can customize it and get it enclosed with as many sides as you want.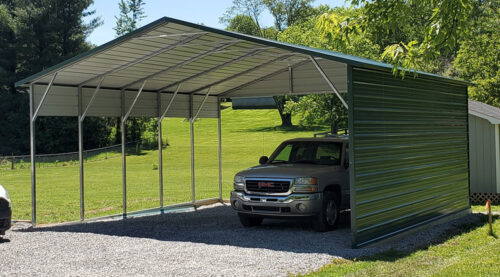 Since every zone has different building codes to abide by, it's better to inquire about restrictions and approval on metal building or wooden structures installation before purchasing S.C. metal carports. It's best to decide your budget before ordering metal carport kits from us. 
Our engineers would create designs based on your specifications like- the number of vehicles you plan to store, the type of vehicle, and the length, width, and height of the carport.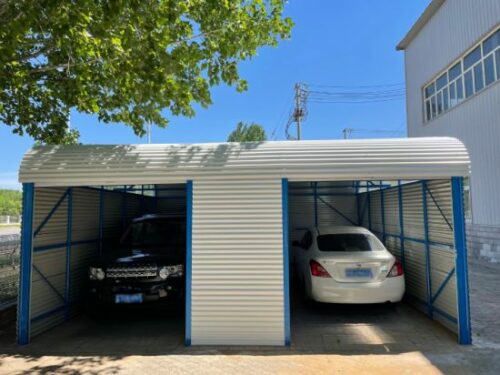 Moreover, our building specialist can install them on any ground surface; think sand, concrete, asphalt, dirt, and whatever else you have in mind.
Customizable Metal Buildings in S.C. for Rural and Urban Areas
Steel and Stud are widely regarded as a leader in customizable metal buildings in S.C. We have over a decade of experience offering quality products in the metal carports industry. Our metal building prices are competitive and within the budget.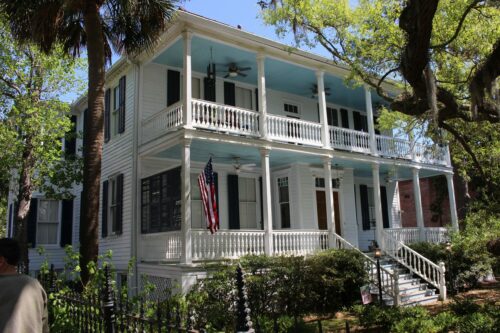 City dwellers living in Columbia, Charleston, or Greenville understand that space can be difficult to come by. These historic cities have older homes with limited space to store less stuff. We can help you add extra storage space to them with compact carports as small as 10 feet wide by 10 feet long and with heights as low as 5 feet.
But, if you're out in the country in towns like Due West, Peak, and North, open space can be reused with some best carports designs.
If you're building and ordering via our carport builder tool, we can take orders for metal carports as large as 30 feet wide by 61 feet long and with leg heights of up to 12 feet. We offer carports over 100 feet wide and unlimited length-call us for more extended carports.
If you have decided to own metal building for storing vehicles or anything else of value in the city, consider security. With this in mind, you can build an enclosed metal carport in S.C. with walk-in and roll-up doors.
When building an enclosed steel building, consider your application before deciding. If you're planning to use it for large equipment and machinery that you need easy and regular access to, include at least one frameout, which allows you to install custom doors.
For those in rural areas simply looking for a basic shelter, fully enclosed sides aren't always necessary. We can provide carports with a single wall, partial walls, or even no side walls.
How Homeowners Can Use Metal Carports in S.C.
South Carolina is blessed with some beautiful weather, but winters in the mountains can bring some seriously inclement conditions. Those who don't have a garage on their property should definitely look into a steel building to keep their vehicles covered when the weather turns.
Steel and Stud deliver high-quality metal carports at S.C. and other nearby cities. We can also install for free by those experienced with installations. 
Our building specialists ensure South Carolina steel metal garage can stay firm on the ground even as the weather rages around. 
We also have a portable carport for South Carolina, which is easy to install and uninstall. Vehicle proud owners who have rented a home, condo, or apartment love these carports for being strong, easy, and beautiful
Have the best experience while buying your new metal carport in S.C. with Steel and Stud. With our design tool to design your carport, you not only get an idea of prices, you also get an idea of what it's going to look like. This can be especially valuable if you live in a neighborhood with a Home Owner's Association that has restrictions on how carport style, design, and color.
Speaking of HOAs, it's not uncommon for them to forbid homeowners from keeping trailered boats and R.V.s on driveways. If you don't have a garage already, or you don't want to occupy your garage with vehicles other than the cars and trucks you use daily, then a metal building could be the perfect solution to keep you and your neighbors happy.
If you're short on storage space in your home, a steel carport could be a great option for you. Metal buildings in S.C. can be set up for both long and short-term storage of household items.
This ideal metal structure is especially handy for sports and recreational equipment. And if you're planning to store fragile items, We can insulate a fully enclosed metal carport and climate control to ensure all your belongings remain in perfect condition.
Many of our customers simply need a place to keep smaller or less valuable items and tools. If that's all you're looking to store, we offer open-sided storage sheds that will get the job done.
Join our satisfied customers across S.C. who have added metal buildings from us to their homes, and keep your car, R.V., or pickup safe from the elements all year round.
How Businesses Can Use Metal Buildings in S.C.
South Carolina businesses are already benefiting from the flexible nature of metal buildings and carports for their operations. Both small companies and large corporations manufacturing units can find applications for our steel buildings, whether for storage, manufacturing, or anything else.
South Carolina has four major industry sectors: agriculture, tourism, automotive, and aerospace. As we've already pointed out, our metal buildings are flexible enough to be used by any business, and there are applications for our products across all of S.C.'s biggest industries.
With around 25,000 farms covering almost 5 million acres across South Carolina, agriculture is a massive part of the state's economy. And because of this, there is a high demand for metal sheds and steel buildings for farmers safely store farm equipment.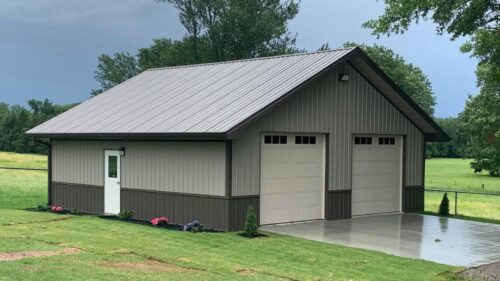 Even regarding livestock, our metal barns are up to the job. If you operate one of S.C.'s many turkey or chicken farms, consider one of our products for your large-scale coops.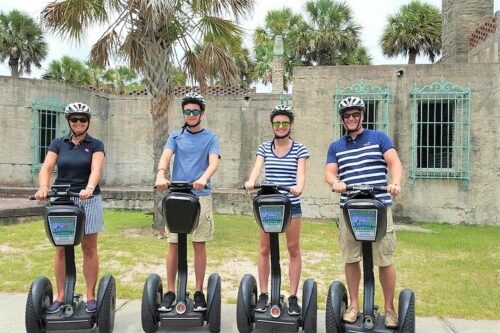 As SC residents know, the Palmetto State is home to some of the nation's most treasured historical sites. It's no wonder tourism makes up such a large part of the state's economy. Segways are the best means to see historic cities like Charleston. And if you operate a Segway sightseeing business, a metal carport could be just what you need to expand your operation. This solution would provide a secure place to keep and charge your Segways.
But it's not only Segway tour operators that can benefit from buying quality buildings in S.C. If you run bus tours, but then a large R.V. carport also gives you a great place to lock up your vehicles.
South Carolina is also a leading automotive manufacturing hub; luxury brands like BMW call South Carolina home. Businesses from the Auto industry are our prestige clients, and we take a step further to improve their business with one of our carports.
Since aerospace giant Boeing chose North Charleston, SC, as its manufacturing, assembly, and delivery hub for the Eastern U.S., the aircraft manufacturing business in S.C. has taken off.
There are over 400 companies with over 22 thousand employees working in the aerospace industry across S.C. If you're also looking to expand your operations or upgrade your plant, we'd love to assist you in designing and building your steel carport in S.C.
Factors to Consider When Buying Metal Buildings in S.C.
Life on the Atlantic Coast is a big draw, but the annual Atlantic hurricane season poses various problems for property owners. Leaving your vehicles unattended in the fury of such a natural climate is not recommended. We have carports for sale in South Carolina that ensure complete protection during bad weather.
If you're considering a metal carport in S.C., there are several factors to consider. Due to the nature of S.C.'s varied terrain, these factors make an impact; hence you need to consider them before breaking ground for your new metal building.
Properly Drain Water on Metal Carports in S.C. to Avoid Long-Term Damage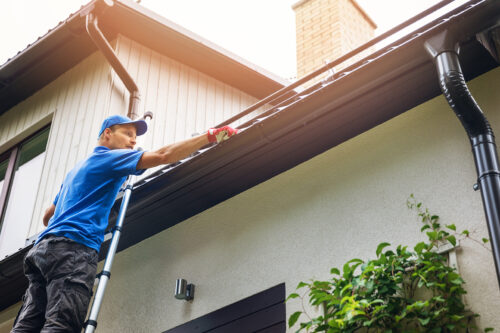 South Carolina can receive a lot of rain — especially in coastal areas. Many use carports to keep their vehicles and tools safe from the weather without the hassle and expense of building a wood or stone structure. Although convenient, carports can suffer from some of the same issues as brick-and-mortar construction if specific steps, like proper drainage, aren't taken.
For example, rainwater runoff can quickly pool on the concrete or asphalt slab you had installed or even on grass and dirt. This standing water can cause slip and fall hazards and damage the floor. Once the floor is damaged, this can affect the structural integrity of your steel carport. Even worse, if you've attached your metal carport to a wall in your home and allow standing water inside the carport, it can lead to moisture inside the house.
Combat this by ensuring that you install sufficient drainage means, such as gutters, and then make sure you have a vertical roof style downward sloping side to which you can direct runoff. If you live in an area with significant rainfall, installing drainage connecting to storm drains is also advisable.
Regulate the Temperature Inside Metal Buildings in S.C.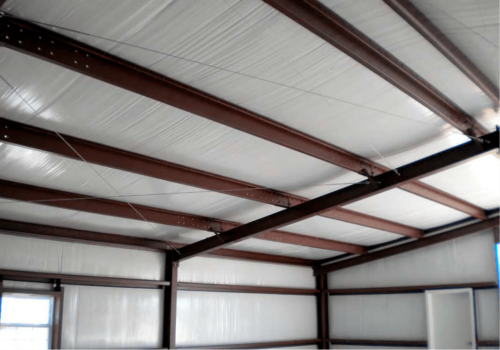 South Carolina has mild winters, but summers can be scorching. With temperatures regularly in the upper 90s, you must be able to regulate the temperature inside your steel building if you plan to use it for any manufacturing or as a workshop where employees will spend significant time.
We can easily install heating, ventilation, and air conditioning systems(HVAC) in a metal carport. But, if you go down this route, ensure you properly insulate your steel building first; otherwise, your electricity bills will be sky high.
Of course, installing a climate control system is something that should only be done on a fully enclosed carport. Large fans are an option for metal carports in S.C. that are completely open.
Protect Metal Carports in SC From Salty, Coastal Air
The salty sea air can become a problem for unprotected steel structures if you're located along South Carolina's beautiful coastline. Rust and corrosion can cause your steel carport to deteriorate beyond repair. 
Homes and businesses within half a mile of the sea are at the highest risk of corrosion, so building a carport made of high-quality, durable materials is extremely important. Fortunately, all our metal carports in S.C. have frames made with galvanized steel. The galvanization process involves treating the frame with zinc, which protects the steel from corrosion.
Our South Carolina steel frames are available in two sizes: 12-gauge, which is 2 ¼ inches by 2 ¼ inches thick, and 14-gauge, which is 2 ½ by 2 ½ inches thick. The 12-gauge frame is approximately 20 percent stronger than the 14-gauge frame.
If you live near the coast, you can also wash your metal carport with fresh water regularly to protect the paint and reduce the chances of salt causing rust damage.
Pricing for Steel Buildings in S.C.
Steel and Stud offer high-quality Carports and storage sheds for sale nationwide. And believe it or not, we ship and install them at no additional cost to you whatsoever! 
Regardless of where you live – in a rural area, in the suburbs, in the city, or by the beach. From Columbia, Greenwood or, to Washington to Maine. You still get the same top-quality service, no matter where you want your carport kits delivered or installed.
When you order one of our metal carports online from our website, we simply ask for a 10% deposit upfront. Once you've paid the down payment, we will contact you to set up delivery and installation. When our highly skilled construction crew shows up, show them where you'd like your new carport assembled, and that's it! We also have rent-to-own services
To get an idea of our starting metal carport prices, please see the pricing chart below:
| Dimensions | Metal Carport Cost* | Steel Building Cost* |
| --- | --- | --- |
| | | |
| | | |
| | | |
| | | |
| | | |
*Prices based on standard features, including 7-foot leg height, vertical roof carports, or any roof style and frame gauge thickness. Steel building estimates include one walk-in door and one roll-up door.
Building Permits for Metal Buildings in S.C.
Despite how easy it is to order a steel structure from Steel and Stud, you must do work in advance. Before placing your order, do your due diligence and check which permits are required in your area for this type of structure. We recommend you apply for the relevant permits and wait to receive them before making your purchase.
Like every other state, South Carolina has a building and land use regulations. These rules are not optional and often even include portable carports. Building codes and regulations vary by city and county, so check all applicable rules to ensure you comply.
For more information about South Carolina carport installation, head to your city or county's website and review the planning and development guidelines.
We sell Metal Buildings in S.C. Counties Across the State 
Abbeville, Aiken, Allendale, Anderson, Bamberg, Barnwell, Beaufort, Berkeley, Calhoun, Charleston, Cherokee, Chester, Chesterfield, Clarendon, Colleton, Darlington, Dillon, Dorchester, Edgefield, Fairfield, Florence, Georgetown, Greenville, Greenwood, Hampton, Horry, Jasper, Kershaw, Lancaster, Laurens, Lee, Lexington, Marion, Marlboro, McCormick, Newberry, Oconee, Orangeburg, Pickens, Richland, Saluda, Spartanburg, Sumter, Union, Williamsburg, York