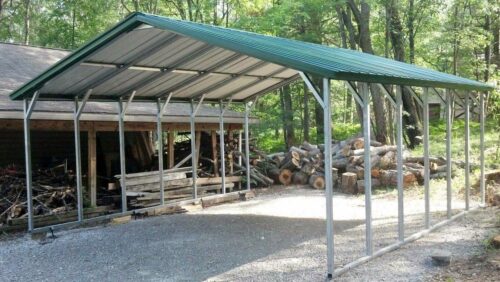 It doesn't matter where you live in Massachusetts, you can benefit from buying steel building kits or metal building components from Steel and Stud. They are ideal for your home or business – they bring space and value to your property. Massachusetts has multiple applications for metal buildings, including home storage expansions and a full-scale manufacturing line or business operation.
You will not find metal carports in Massachusetts that sell less than our prices in the metal building industry. You can buy your carport, Rv covers, metal barns, and metal garages directly from us and save costs. We have engaged top skilled engineers at Steel and Stud to develop our specialized metal carports, metal barns, and metal garage kits. We offer carport kits that independent labs have systematically tested to meet every customized requirement. We also offer quality service, zero-cost installation, and free delivery anywhere in the State of Massachusetts.
The convenience of metal carports and metal buildings is causing a major disruption in the construction industry, such that there's been a dramatic increase in the number of businesses starting to sell metal carports online. Steel and Stud is the best choice when choosing a metal carports vendor – we've been serving our customers for over a decade. Over these years, we've ensured the satisfaction of thousands of customers across Massachusetts and the USA. This article guide will walk you through the design and buying process of metal carports in Massachusetts. We'll detail the potential residential and industrial uses of the metal carports we have for sale in MA.
To help you avoid any unexpected issues, we've also included a section on building permits. In this section, you'll find information on obtaining your Massachusetts steel carports installation permit through proper research and following the right application process.
We hope you take some key information away from this article guide. A big part of our superb customer service is ensuring that our customers are armed with sufficient knowledge to decide on their carport and metal building needs. We've made this post quite comprehensive, but if you still have questions we haven't answered here, feel free to contact our customer service team for more information.
Benefits of Buying Carports In Massachusetts From Steel and Stud
The Bay State is arguably the most scenic in the country. Although Massachusetts is relatively small, it has some impressive features! Massachusetts has rolling countryside, wild coastal areas, and buzzing cities, and because of these varieties, the needs of carport shoppers across MA vary wildly.
The steel structure in Massachusetts is a cost-effective and convenient way to increase your storage capabilities. The opportunity for expansion it provides is important for both homes and businesses. Many existing homes and buildings across the state date back when people didn't own so many possessions, and businesses didn't keep large stocks.
We are the nation's largest independent dealer and have an "A" rating with the Better Business Bureau. For example, we provide the best way to safeguard the value of your RV or motorhome with our RV carport, which protects it from the elements with a MA metal carport. Here are the benefits of buying a carport from Steel and Stud in Massachusetts:
Prevention of Pest Attacks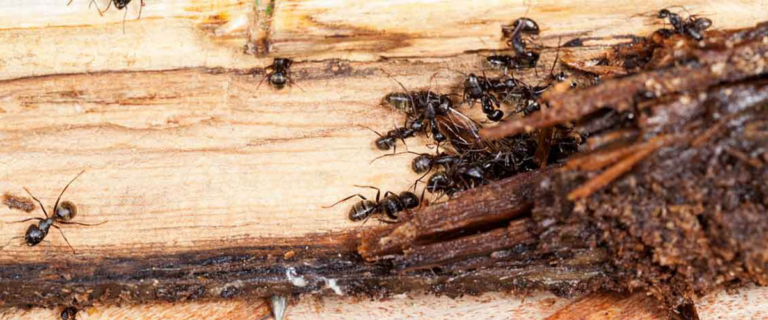 If you buy a metal building in Massachusetts, you won't have to deal with the common problems faced by wooden carport owners such as mold, termite damage, and wood rot. Metal buildings from Steel and Stud are impervious to these attacks. This drastically reduces the maintenance required to keep your carport in good condition, making it ideal for busy homeowners!
Easy Installation Of Renewable Energy Sources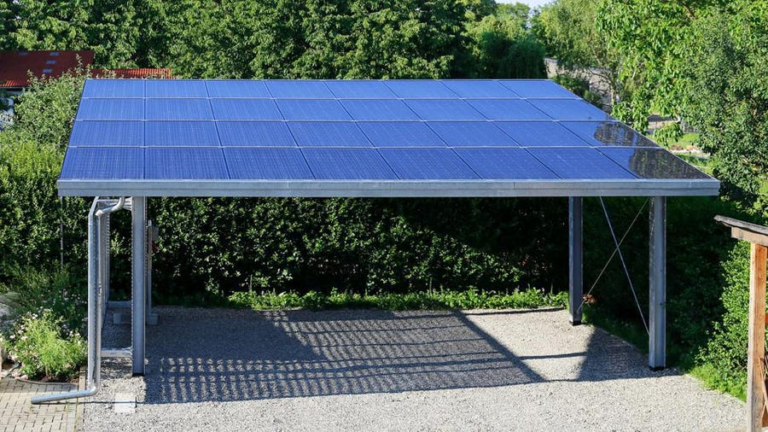 Another great benefit of a steel building is the ability to install renewable energy equipment on the structure. The sturdy designs of the carports we offer mean that solar panels and small wind turbines can be fitted on them. Not only is this environmentally friendly, but it can also help you save costs on your energy bills.
Note that you can find many affordable permanent and portable cover suppliers on the market. Yet, we at Steel and Stud distinguish ourselves by offering customers maximum satisfaction and value for their money.
Customizable Carports for Rural and Urban Areas
Customizing carports to your taste is what we do best here at Steel and Stud. Given our experience in the industry, we know that every customer's needs are different – carports are rarely a "one size fits all" kind of purchase. The area where your home or business is located can significantly impact the design of your steel carport or metal building. Therefore, we suggest you explore our 3D carport and metal garage building tool. This section of our website will let you design your MA carport to your specifications, with options including height, width, length, roof-style, windows, doors, and even color. The different customization needs for metal buildings are highlighted below: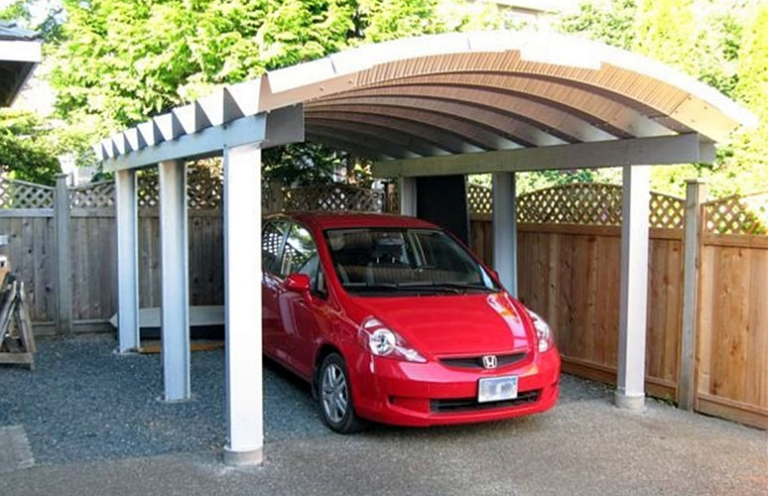 Those living in large cities like Boston or Worcester fully understand the struggles of modern life with limited storage space. Whether you need extra space for your cars or RVs at home or want to expand your business space in the face of rising property costs, we offer affordable carports, including small and medium-sized options. Directly from our website, you can design and build a carport as small as 10' x 10', with a leg height of just 5' in cases where available overhead space is an issue.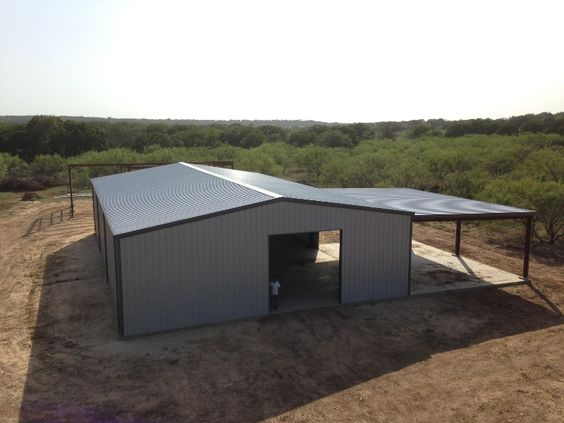 Comparatively, if you're located in a rural area, you probably have more land to work to develop. If this is you and you're looking for larger storage or business expansion solution, metal buildings from Steel and Stud are your perfect vendor choice. From our website, you can design and order carports as large as 61' x 30', with leg heights of up to 12'. If you need something bigger, don't worry, we can still help! Call our customer services team, and they will help you place an order for something that suits your needs.
Building Strength Requirements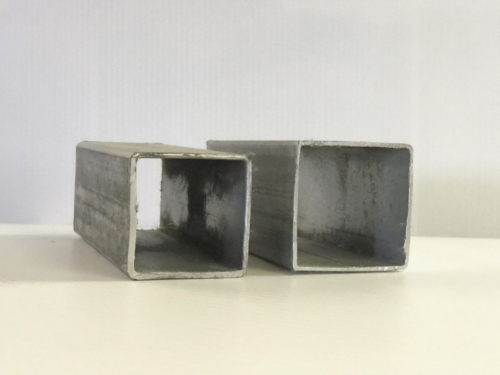 Apart from length, width, and height, we offer various steel gauges for our products. Each metal carport comes in a 14-gauge or 12-gauge frame (14g = 2-1/2" x 2-1/2″ galvanized steel) (12g = 2-1/4″ x 2-1/4″ galvanized steel). The 12-gauge is 20 percent stronger than the 14-gauge.
Fully Enclosed Or Open Side Walls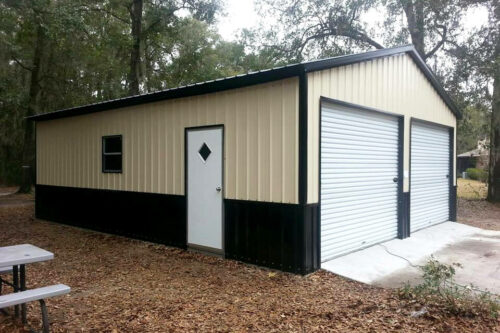 Another customization area we offer is side walls. Again, depending on what you plan to use your carport or steel building for in Massachusetts, your side walls requirements may differ, but we commonly see those living in cities placing orders for fully enclosed carports. Our fully enclosed options offer more physical security than our open-sided units. This is ideal if you're looking for a safe place to keep boats, RVs, or motorcycles.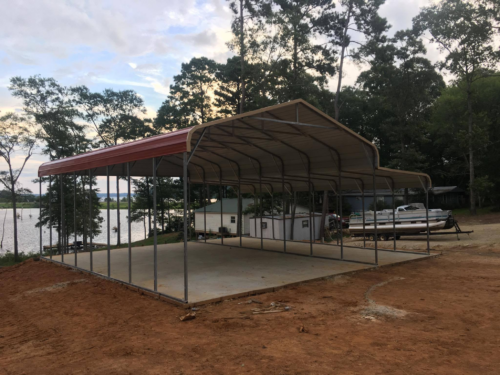 For perspective. If you live in the country, you may not have the same security concerns as those in large cities, and you may just be looking for a means of keeping your vehicles protected from the harsh sun and heavy rains. Our open-sided metal buildings and steel carports are the answer in this case. 
Steel Building Foundation Type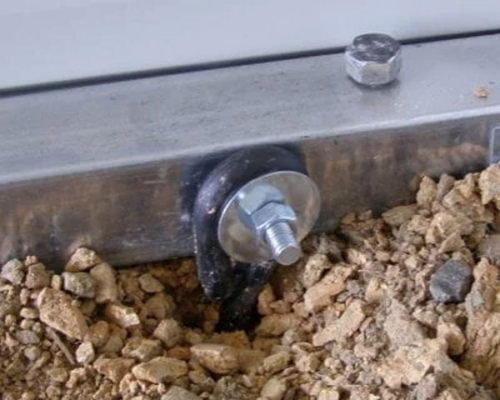 A common question our customers ask is, "Does it matter if I don't have a concrete pad to place my carport on?" The answer is no! We can install our carports on virtually any surface as long as it's flat and level! We can construct on sand, dirt, gravel, concrete, asphalt, and other ground surfaces! Regardless of the versatility of our buildings, you need to consider your ground surface when placing your order because the anchoring system required will vary depending on the surface. If you are unsure what kind of drills, anchors, or tethers you need, you can call our customer service team for more information.
Perfect for Residential Use
The fact that you're already looking for RV carports for sale in MA means that you want to avoid some of the pitfalls that many RV owners find themselves in. Many owners forgo our utility carports and opt for a large tarpaulin to cover the RV. This can do more harm than you would imagine, as it would stop air circulating and promote mold growth inside the vehicle.
An RV is an expensive investment, and protecting it in a proper carport makes sense. Our galvanized steel carport in Massachusetts has roof options that have a zinc coating, which protects the carport frame from corrosive elements like water and salt. We can cover any RVE or vehicle-size RV up to 100 feet wide clear span (give us a call if you need it wider). We can make any length possible.
A quality Massachusetts portable carport is a useful addition for your recreational trips. You can use these portable steel and aluminum carports to protect your RV while on the road or simply as an outdoor shelter to get relief from the cramped RV quarters. Your portable metal garage protects you from the sun and rain as you relax or work outdoors. We are happy to take care of your RV needs at Steel and Stud because we want you to become one of our thousands of satisfied customers.
While they're functional for RV owners, our carports aren't only for trailers and motorhomes. You'll benefit from one of our metal buildings no matter what type of vehicle you own, be it a boat, ATV, scooter, motorcycle, or anything else. You'll gain security and weather protection, the two guaranteed ways to preserve the life and value of your treasured possessions.
Perfect for Commercial Use
Steel and Stud is ready to help you and your business flourish with one of our metal buildings. Whether you are a start-up or getting ready to expand your operations, we are ready to help you!
Massachusetts is a State with a wide and varied economy, but the main drivers of industry and economy are distinct. Read on to find out how metal buildings can benefit you if you're involved in one of these sectors: 
Massachusetts isn't the first state in the agricultural and farming industry, but the Bay State benefits greatly from the Agricultural industry. Agricultural products from MA include vegetables, crops grown in greenhouses and nurseries, and fruits like cranberries and apples. Our metal buildings are multipurpose buildings for farmers. For example, you can utilize them as crop storage facilities; they can be equipped to handle food processing facilities and are useful for simpler purposes such as machinery and equipment storage.
Massachusetts has one of the richest histories of any state in the country, and millions of tourists flock annually to take in the culture of major cities like Boston. In the fall, the state becomes a haven for those looking to watch the leaves change – a truly spectacular sight. You can easily use one of our metal buildings for your tourism business. They make great metal garages, a great spot to store your vans and buses. If you're into the latest mobility trends, you could use a steel building as a storage and charging location for Segways and electric scooters.
The Bay State is known worldwide for its huge fishing industry. Many Massachusetts residents make their living on the ocean, and we're sure that if you're amongst these individuals, one of our steel buildings will suit your business perfectly. While you can't take your carport out fishing with you, they make the ideal location for your processing line and can be set up as canneries. You can also use our metal buildings as a workshop to maintain and repair your fishing equipment.
Factors to Consider When Buying a Carport in Massachusetts
At Carports and More, we aim to give you the complete buying experience. Our goal is to prepare you for every eventuality, including advising about factors to consider for carports in Massachusetts. Keep reading more about MA-specific considerations for your carport or steel business purchase.
Temperature Regulation Inside your Metal Building
This is crucial for those looking to use their metal building commercially! Massachusetts winters can be harsh, and while summers are generally temperate, temperatures can climb well into the 90s. An enclosed metal building being used for business purposes, such as one used to store crops or have your employees working inside at central office hours. must be kept at the right temperature to avoid spoiling your product and to stay on the right side of occupational health and safety laws.
The temperature control in a metal building is achieved by following a couple of steps: 
Insulation: Insulating your building will make it thermally efficient by keeping the cool air in the summer and the cold air out during the winter. 
HVAC system: Once you've insulated your building, you can install a full HVAC system to provide on-demand hot and cold air. 
Metal Carport Roofs Are Made for Heavy Snow Loads
Massachusetts, like the other Northern States, is prone to big snow dumps during the winter. This can cause no problems if you're keeping your vehicle uncovered. A metal carport in MA can help keep your car safe indoors when the snow starts falling. Also, you don't have to wake up early before work to scrape snow off the car!
At Steel and Stud, we produce three different roof styles. Each has its advantages, but a vertical frame roof is better suited to specific tasks. Metal buildings in Massachusetts can be ordered with standard horizontal, A-frame horizontal, and A-frame vertical roof. However, if snow is a concern for you, we generally recommend the A-Frame vertical roof.
Why do we recommend the A-frame vertical? Thanks to the vertical frame roof ridges, which run side to side, this vertical roof-style design helps to ensure snow slides off your vertical roof under its weight. This helps to reduce the need for you to physically get up on the roof to clear high quantities of snow and ice.
Excessive weight on the vertical roof can put extreme stress and strain on the structure, and that's the last thing you want! 
Massachusetts' coastline is wild and rugged, and Atlantic storms can blow salty air well into the mainland. As anybody knows, salt water, air, and steel often end with rust, a destructive combination for a metal structure. That is, of course, if your steel is unprotected. Metal buildings from Steel and Stud are galvanized for excellent longevity and low maintenance.
Galvanization involves coating the steel in a protective layer, mostly zinc, which protects the steel underneath. If you're close to the water, we recommend giving your building a regular freshwater rinse to avoid salt buildup. After that, very little maintenance, if any, is required.
Over our years of providing quality carports in Massachusetts, we've perfected a blend of the best products, the finest customer service, and the most competitive prices, not just in the Bay State, but across the country.
From New York to California, Florida to Oregon, and everywhere in between, Steel and Stud will provide you with the best carport you'll find anywhere in the nation, and we will also ship it and install it for free!
We suggest you access our steel garage and carport builder tool to get a quote for your customized steel building. This excellent 3D modeling function will provide you with a rendering of how your building will look with the size and style that you order. Once you've chosen all your options, you will see how it will look and get its local price in MA.
One of the most convenient features of buying a carport from Steel and Stud is that you can order your metal building completely online. We only ask for an approx. 10% deposit at the time of check out. Once you've paid the down payment, we'll get in touch with you to set up the most convenient date and time for delivery and installation.
The balance is due at the time of delivery. Once that's paid, all you've left to do is show the crew exactly where you'd like it to be set up, and we'll set it up for free.
To get an idea of our starting metal carport prices, please see the pricing chart below:
| Dimensions | Metal Carport Cost* | Steel Building Cost* |
| --- | --- | --- |
| | | |
| | | |
| | | |
| | | |
| | | |
*Prices based on standard features, including 7-foot leg height, roof-style, and frame gauge thickness. Steel building estimates include one walk-in door and one roll-up door.
Permits and Land Usage of Metal Buildings in Massachusetts
As you'll find everywhere else in the country, the State of Massachusetts requires that anybody looking to install any kind of structure, including metal buildings and steel carports, applies for and obtains the proper permit before construction.
This is essential to remain compliant with all applicable laws. Before hitting the check out button on our website, you must have obtained your building permit. Once you have the paperwork taken care of, feel free to place your order.
We sell metal building kits and steel garages in Massachusetts for cars, boats, and RVs across the state, including Carports Discount Pricing in these MA areas
Barnstable, Bristol, Dukes, Nantucket, Norfolk, utility carports in Plymouth, Suffolk, steel carport in Berkshire, Essex, carport in Franklin, Hampden, Hampshire, canopy in Middlesex, Worcester.