This is why we do what we do
We've provided builds for: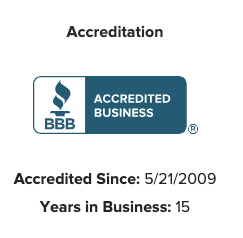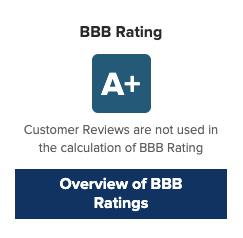 Can't ask for any better service! Early install, On time per schedule, Efficient install and very speedy, Installers didn't stop until completed, No hype sale we received what we ordered.
We are very happy with our carport, even though there was a delay in being able to have it installed due to the weather we're glad we went with Carports and More.
In 2016, I needed a large carport tall and long enough to protect my camping trailer from the severe weather we have in the Panhandle of Texas. Through an internet search I found Carports and More and was connected to Bill W. Bill W. was very patient with me as he walked through all my needs and demands for the carport. And while their interactive website is very useful, I needed the personal touch of Bill W. to make me confident in my purchase. I was adamant to him about the need for this large carport to be able to withstand the high winds we have here. Bill W. handled the transaction with American Steel Carports and everything went very smoothly. The carport was installed and was certified to withstand our winds. Three weeks ago (and 3 years since installation) we had sustained winds of 80 and gusts even higher. The carport collapsed. When i notified Bill W. he told me that he wasn't sure what American Steel would do, since the carport was well past any warranty period, but he would talk to him. Bill W. became my contact through the entire process even though it was of no financial benefit to him. Bill W. communicated with my home-owner's insurance adjuster and helped him arrive at a replacement cost. American Steel tore down and deconstructed the old carport, built a new one, stronger than before and did it in record time. If you are in the market for ANY type of building, there is no one more customer friendly, more service oriented and more worth the money than American Carports and Bill W. Look no further.
Bill W. of Carports and More was excellent to deal with and I feel fortunate he was the one who answered the phone when I called to place my order. Mr. W. kept me informed of the status of my order from purchase through installation. I'm pleased with the quality of the product and I would not hesitate buying again from Carports and More.
Bill W**** is a hard charger when it comes to customer service. I was amazed how quickly he returned my emails, phone calls, and followed up with the installation from start to finish. I highly recommend carports and more.
Dealing with Carports and More was a very satisfying experience. My contact was Bill W****, who answered all my questions and I believe gave me the best possible deal. If he didn't know the answer to a question, he contacted the factory, and responded in a timely manner. The building installation went very smoothly and was completed in one day even though it was scheduled to take two days. The crew of four people arrived at 8AM and worked through to completion at 10PM. The crew worked very efficiently and constantly throughout the day to complete the project. I highly recommend this company.
I had a tight schedule, Bill kept in touch and did everything that he promised.
Well, I have ordered 2 different carports for Cabool MO with a grant called Healthy Schools Healthy Communities to put in their park for shade for the parents of children playing there. Bill W*** was who I dealt with and he has always went above and beyond what I needed him to do. He was very thorough to make sure every detail on both were exactly right. There was not one glitch and everything went over very smoothly. The first year I only ordered one gable on the first one so in the second year when I ordered another one I ordered a second gable for the first one that was a different size than the other and all was great. He even assisted when I needed a paid invoice from American Steel and any other question i had. Carports and more got not only our order, but a second order thanks to Bill and his expertise. He always called me right back if I left him a message and was a delight to talk to every time. He walked me through my whole order and made spending money fun. He was there from the beginning and all the way through the process. He also made sure to tell me to have them call before they poured the slab, because there are certain instructions to make it all work. Thank you Bill so much
Bill W. was very helpful with the sales portion of my order. All communication was promptly answered. He was straight forward and honest about length of delivery, even though the contract had optimistic language concerning the delivery time. The web site is very easy to use, providing the detail necessary to configure a structure fitting my needs. These folks are one of a few that service my area and the product looks like it will do the job. On arrival, the installation team were professional and met any challenges "head on" to make the installation happen. A key element to success is a well prepared site. I am thankful for Bill's advise in this regard. He stressed the need for level, compacted soil with proper drainage. The only improvement I would suggest is (if at all possible) to provide a shorter actual delivery time.
Shelter Solutions We Provide
Available in all US states except Alaska and Hawaii