There are numerous ways that our carports can be put into use. One of the most creative ones is the animal shelter and, in this case, the chicken coop. A carport chicken coop is a carport that has been turned into a coop.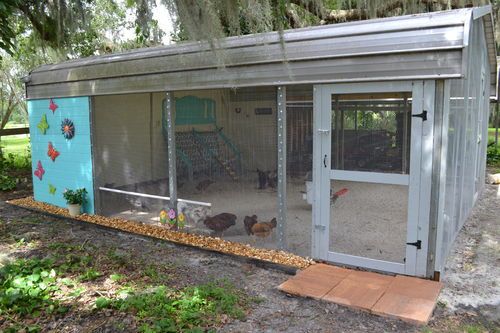 This involves the construction of new designs and materials to the original carport. DIY carport structures are mostly preferred by many people who we have worked with. Coming up with a carport coop can be done in two ways: the DIY and the turnkey ways.
Our services entail consultation on the best-customized designs for you and hands-on assistance installing your carport. We have a wide range of carport chicken coop designs that you can select from and customize to your liking online.
Chicken carports can come in different types, mainly depending on the customer's preference. Some customers prefer the metal carport coops; others prefer tall coops and open-air carport chicken coops, among other designs. The size of the door and windows, color, wall, type of ventilation wire used, the type of floor, either slab or the usual dip litter design, among more options for metal carport designs.
Turning a carport into a chicken coop
Old metal carports can be turned into attractive and functional chicken coops. Converting an old metal carport will need you to have a carport already with you. You can get a new carport or buy an old carport that is less expensive. 
1. Once the old carport is in place, dig out the dirt under the metal carport while taking it out. Get some sand to cover up for the dirt removed.
Three inches of sand, a fabric cloth beneath, and a wire would be a great pick in ensuring that the chickens do not scratch the ground to reach out the dirt below. 
2. On each side of the carport and the back of it, install the siding and paint it with the preferred color paint. You can also prefer to install the wire at the sides, which also runs to the front of the coop. Wire ensures that there is more airflow within the coop. 
3. Install the door. Most open-air chicken coops do not need windows, so, you can forego the need for one.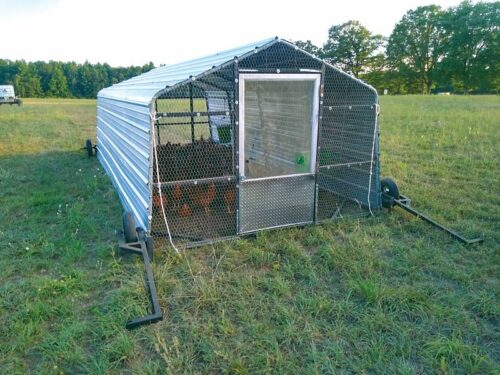 4. Electricity or power is essential to the coop. Power will be very fundamental in lighting up the coop.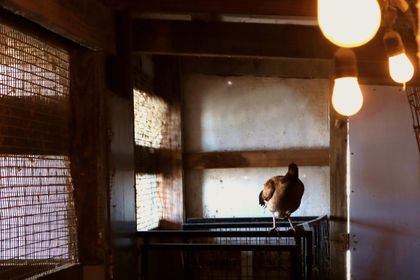 You don't want your chicken coop to be dark. You might want to use a heater to keep your birds warm during cold seasons.
5. Install the roost, the feeding trough or feeders, and waterers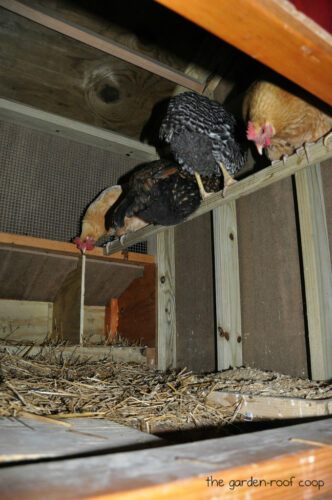 6. Depending on the size of your carport, add a small storage facility for chicken feeds and essential equipment used in feeding the chicken and cleaning. Sprayed chemicals and drugs are among other things that can be stored in the facility. If your carport is not big enough, consider having a lean-to structure. 
Turning an Unused shed into a chicken coop
Chicken can quickly outgrow their coop, especially if you are rearing the chicken from the chick's age.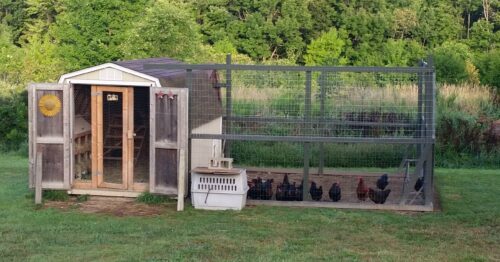 You should therefore consider a more appropriate size for your chicken in regard to the number that you have. Turning a coop is among many DIY projects that you can have.
Steps to follow
Step 1: Select where you will move the shed. 
Step 2: Stabilize the coop. Ensure that your coop is on level ground.
Step 3: Set up the interior.
The inside must have a room for the feeder, roost, nesting boxes, and water.
You need to understand that a hen requires 8-10 square feet of free space and 2-3 square feet inside the coop. 
Step 4: Installation
Ensure you have added the nesting boxes, roost, feeder, and waterer 
Step 5: Install the walls and doors.
You can have them painted to give an attractive outlook.
Step 6: Create an outside run.
Even if you want to have your chicken to free range, I would suggest that you still install an outside run area. This makes you feel that your birds are scratching and eating freely in a protected environment. 
Final Step: You are ready to get started.
Bring in your chicken to get started.
A carport can be put into more use by being turned into chicken coop. Carports that have served their time can also be turned into a chicken coop, workshop, or any other purpose thought fit by the owner. Converting a carport into an outdoor coop can be achieved in many ways. A carport owner can search and access the aid of professional builders such as Steel and stud or convert the carport themselves. This is the crafts method, which in most cases is a cheaper option.  
We have experience on any carport project and also offer hands-on assistance, reply to comments and content availability on turning your carport into a coop. Having done many projects with carport owners, our technical team has perfected the art of carports installation in many categories, thus giving quality job assurance.