Having a carport within your compound is quite advantageous as it gives you extra room for whatever purpose you deem fit. While construction of carports varies in costs, coming up with an attractive carport is everyone's desire. Old carports and unattractive ones can be fitted with attractive carport designs to make them stand out.
While having a new carport does not guarantee that your carport is attractive, there is a need to consult and plan adequately for perfect carport designs that are standard and match the current trends. Consequently, an old carport can still maintain its attractive look with good maintenance and protection.
Also, the carport can get revamped to incorporate trending and beautiful carport designs. You might question why you need an attractive carport anyway.
Through your reading, we will provide the answer as to why an attractive carport is the way to go. Also, we will provide you with several thrilling tricks and ideas on how to make your carport attractive and the suitable materials to use for your carport. 
Why Build a Beautiful Metal Carport?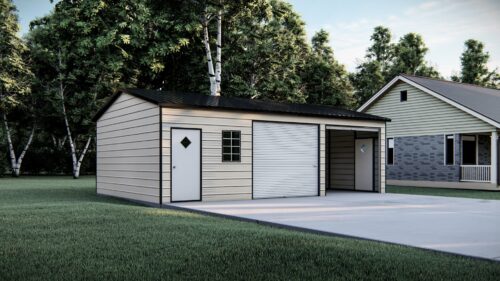 A carport's benefits are limitless. In fact, the uses of a beautiful carport are only limited to the owner's creativity. This means that you can use your metal carport for any purpose whatsoever.
As a storage facility, a retail store for your neighbors, a recreation and entertainment area, a workshop, an office, and many other uses.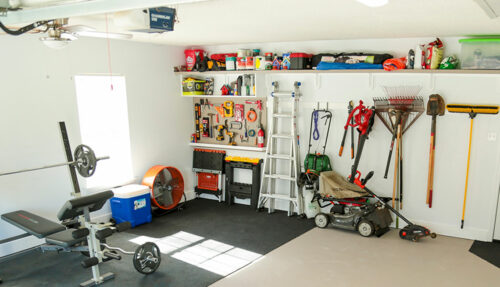 The most notable benefits that many homeowners get after having a metal carport kits are;
Carports can be used as shelters for vehicles and equipment
We all have valuable items that cannot fit in our houses or should be put elsewhere, not in the house. Such valuables can be machines like a tractor, equipment, especially farm equipment and work equipment, vehicle, personal items, and a boat, among others.
These valuables can be destroyed by harsh weather elements or animals like birds. If you have multiple vehicles like two cars and more, consider installing a double carport.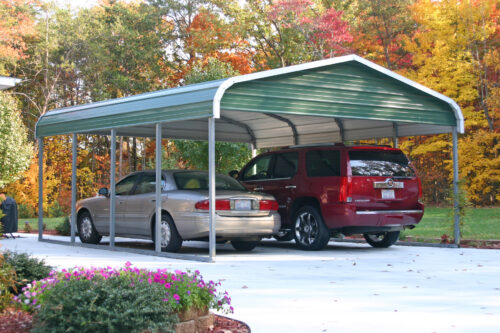 Besides, some weather conditions are so extreme for your valuables. Snow and hailstorms can cause damage to your valuables, either gradually or immediately.
Strong winds may sweep and carry some of your valuables with itself. Other times, it may haul debris that has the potential to damage your valuables, like shattering your car windows. Extreme sunlight from the sun could also cause gradual destruction of your valuables by forcing them to fade, weaken or tear off over time.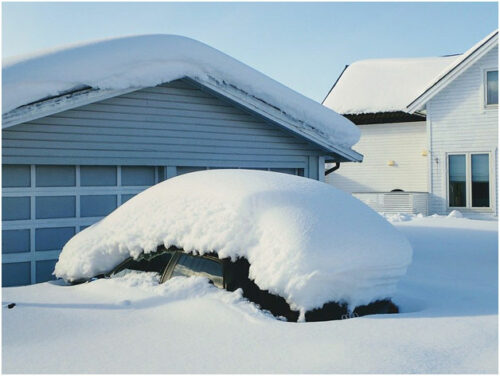 Carports ensure that you put into good use the available space
Installing a carport within your property helps you to put the used space into good use. It also facilitates good order and arrangement of your things.
With a beautiful carport design, you are assured of a better appearance and outlook of your whole compound. Some carports have artistic roofs; others have roofs that match the roof of your house. This resemblance creates a beautiful general appearance of your property or compound. 
Since carports offer you an extra parking space, extra room, and a privacy wall, it means that you can easily decongest your house and compound. Some valuables not needed in the house can be stored safely in the carport. Installing an attractive carport will therefore create more space for you outside your house. 
Tips & Tricks to Make Your Metal Carports Attractive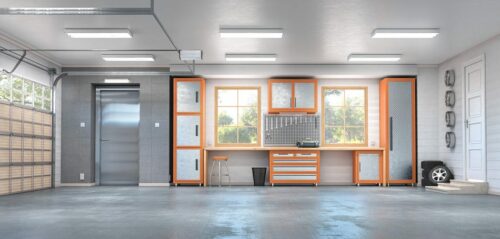 Lighting is an essential factor in making your carport attractive. The following steps can be used to install interior and exterior lighting. The first step involves making a plan on where to place the lights. After locating the points, mark them. You will need to drill a hole for the wire at about half an inch. The wire that will power your lights will run from your house's circuit breaker. Seal the hole that you have drilled after running the wire through. This will ensure that the interior is free from insects from the outside. Lay the metal conduit in the hole. Dig a trench of about 12inches deep.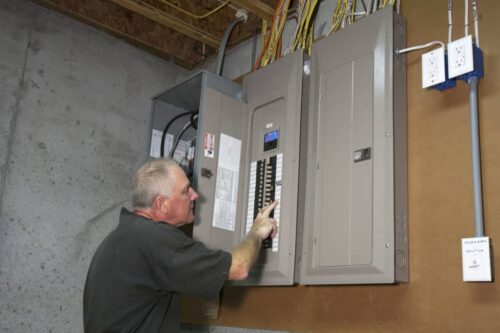 You might need to consult a utility company since you will be doing some digging. Burry the conduit. Next, install the electrical boxes at the location marked for the lights. Ensure to map the lights where the wire can easily pass through.
Connect the wires to the conduit in the ground. Install the light switch and face plate to cover the light switch. Tests your lights. 
Depending on the function of the carport, install different lights
For instance, colored and flashy lights are ideal for a carport used for entertainment purposes.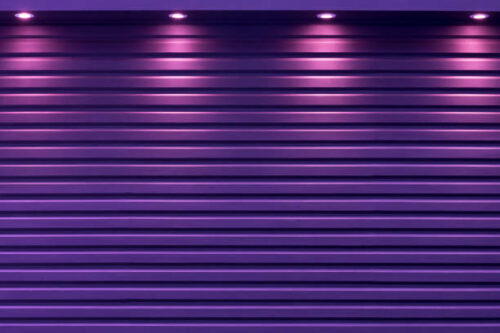 Purple lighting along the wall of the metal carport
A carport used as a study area or your own home office will require you to install bright non-colored desk lights.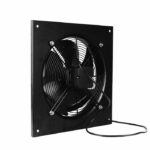 Installation of ventilation fans increases the general ventilation of the carport, thus making it enjoyable during the summertime when the temperatures are high. Even if you have no plans to install air conditioners, it is advisable to install fans and add some extra vents near the roof, which will aid in pushing out hot air and allow cooler air to come in.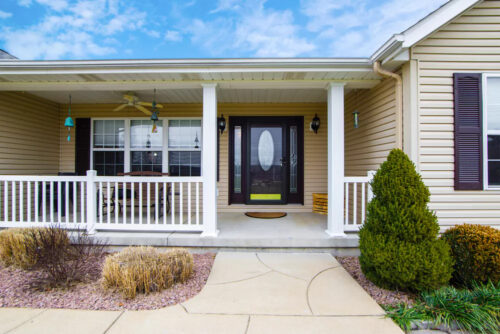 Carports can also have very beautiful porches. The porch, an extended attachment at the front of the house, can work very well as a place to sit and relax for entertainment and adds to the carport's general aesthetic look. While adding a porch, you can match some of the interior style with it. For instance, the type of the floor. Is it a concrete slab? Is it wooden? What kind of tiling does the inside have that can be matched to the porch's floor?
Also, while adding the porch, include some excellent outdoor lighting that is attractive. You can consult us for some of the exterior carport lighting ideas.
To make your metal carport look welcoming and warm, include shutters on its exterior. Even if the purpose for your carport is simply to protect your cars or as a workspace, custom windows and shutters give your carport an artsy look. 
Install A Lean-to Addition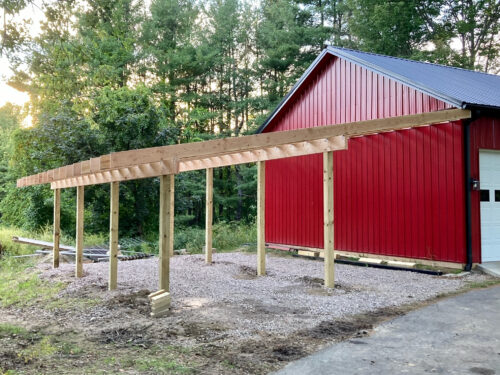 Sometimes the space in the carport is not enough to accommodate all the valuables you have, or when you want to completely separate some items from others. In such a case, consider installing a lean-to on one of the sides of the carport. A fully enclosed structure does perfectly well with a lean-to idea.
Sometimes, you would like to separate what is going on with your work from what is inside the carport with activities that involve welding, car fumes emission, cutting of material, etc. For instance, you would not like to perform welding activities next to a box filled with family memories in photos. Therefore, a lean-to becomes an ideal option.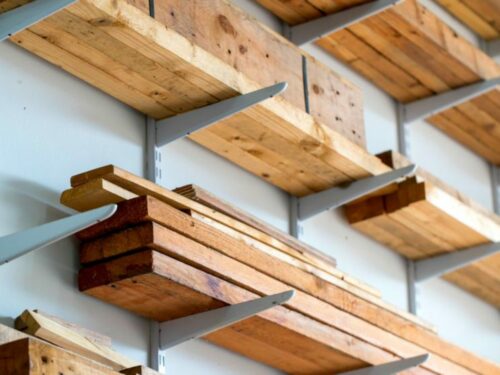 Generally, storage is one of the most important uses of metal structures. Therefore, it is basic carport knowledge that custom shelving is a popular option in the metal carport. Sometimes, shelving may become expensive, but DIY, custom-built shelving with the aid of modular sets from reliable manufacturers, makes work easier and cheaper.
Installing Gutters On Your Carport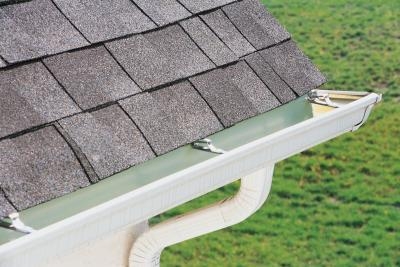 Dressing up the roof area of the carport is essential in ensuring that your metal carport remains dry and free from leakage. The installation of gutters could take you even quick steps. 
Step 1 – Get the dimensions of your gutter run: Before any purchases are made, this should come first so that you can get informed on the sizes needed. This helps in reducing the wastage of resources. 
Step 2 – Find the angle and chalking: Thirty-five feet is the utmost measurement for your gutter run – unless your carport is larger than expected. With this length, the highest point is obviously going to be one end. For every 10 feet, you will have to run down the gutter at ¼ inch. Locate the highest point of the fascia, one inch down from the top, then begin your run. You could use the help of another person who will hold one end of the gutter as you figure out the correct angle. Snap a chalk line that you will use during the gutter installation. 
Step 3 – Install the downspout outlet firmly with screws, following the chalk line
Step 4 – On the fascia, attach the hangers with screws at intervals of 24 inches: Follow the chalk line and ensure to leave some space at the end of the hangers for end caps installation.
Step 5 – Carefully cut the gutter using tin snips to fit nicely between the downspout outlet
Step 6 – Put the system together on the ground with the help of special connectors that you will match and snap together
Step 7 – Install the drain pipes: The final step will involve the fixing of the downspouts. Cut a piece of the drain pipe to connect between the elbow joint and the all. On the pipe, put the elbows, then put it on the outlet. With a hanger, secure the other elbow on the wall. Get one piece of the drain pipe hanging down to about one foot above the ground.
Both the fascia and soffit are methods used to modify the carports by incorporating architectural creativity. You can get the exact dimension of your carport's overhangs and eves from your carport's installer. The dimensions will help you in determining the shape and type of fascia and soffit panels most suitable for your carport
Dutch corners are forty-five-degree cut angles especially seen at the doors. The Dutch corners will give your carport an aesthetic touch as part of beautiful inexpensive carport ideas.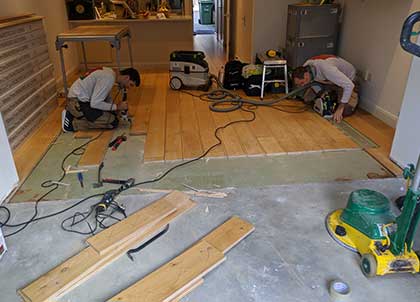 Metal carports are made with still because it is sturdy and more durable than wood. Since metal carports are entirely steel with no wood trace, you can customize your carport to incorporate a natural touch of wood and give it a rustic effect. You can achieve this by adding wooden posts or beams. Thin pieces of cedar, oak or any other wood can be attached easily in a square to each metal support post. You can also include wood flooring
Stone siding or wainscoting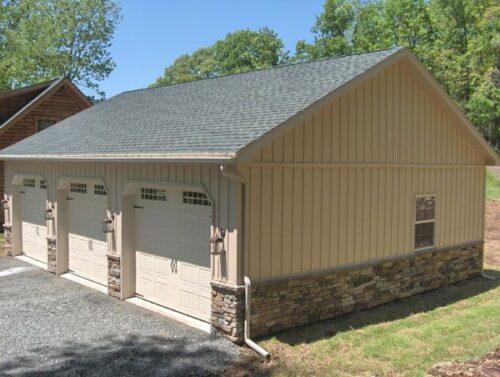 Both stone siding and wainscoting can give your carport a complete revamp, making it appear more attractive and intimate. Depending on the budget, you could decide to change the color of your siding to blend in a similar effect.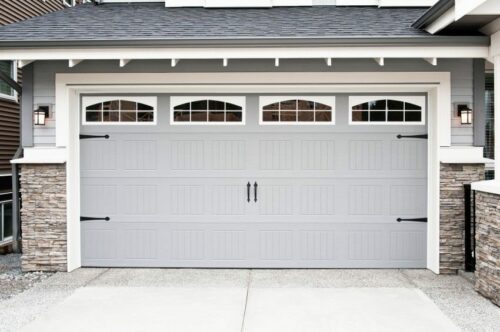 Rollups, custom windows, and walk-in doors are artistic effects that can give your metal carport a prompt curb appeal.
Begin by mapping out the size of the doors and windows you will install. Once you have determined the size of the doors and windows, consult a supplier for installation. Get the best services from Steel and stud.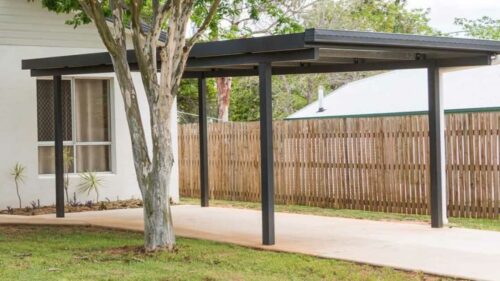 Working on your metal carport is not enough; you also need to work around the carport to give it attractive landscaping. Adding landscaping around the carport (your focal point) significantly adds to the aesthetic effect of the carport.
Depending on where you live and available space, you can include flowers, arranged stones, lawn décor, grass, bushes, and trees. DIY ideas will ensure you get your landscaping done cheaply, but you can also hire professional landscapers to do the job for you.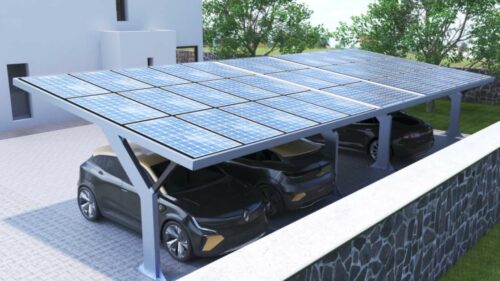 Dress up your carport with solar panels, which will significantly save you on the costs of your utilities and contribute to environmental conservation by using an eco-friendly power source. 
Choosing the Best Construction Material
Steel is, by far, the most sturdy and most suitable material for constructing your carport plans. Traditional materials like stone brick would have been outmatched by steel which is sturdier than any of the mentioned materials. 
Cost is a crucial factor to consider when installing your carport.
Constructions from wood, stone, and bricks are more costly than steel due to related permits and other construction-related factors. That is why it is best to pick steel carports as you can get a permit for building metal carport if you are strictly on a budget.
It is a cost effective option to construct your metal carport with steel even while considering it with other metals like aluminum.
Corrosion is quite an undermining factor that you should consider before settling on construction material. By nature, timber is corrosive.
It produces a chemical known as acetic acid that causes corrosion to metal near it even if the two are not in contact.  
Galvanized steel can withstand exposure to corrosion. Since galvanizing steel makes it a potential hazard due to the acid used.
At Steel and stud we have carefully treated our material with white powder coating, which is both non-toxic and resistant to corrosion. Just order and we will deliver.
Don't be left behind by using outdated materials like wood, brick, and stone for your project. Steelandstud offers aesthetic and design flexibility while also providing the practical benefits required of working space; a combination that goes unmatched by traditional materials.
No matter where you are in the process of building attractive carports, "Steel and Stud" has the perfect solution for you. YOU DESIGN YOUR BUILD, WE TAKE CARE OF THE REST. Steel and Stud is the company you've been looking for.
Frequently Asked Questions
What way can I enclose a carport without it being too costly?
The following six steps will help you in coming up with a carport through the DIY
You may begin by selecting an area where the carport will stand. Prepare the ground and construct a concrete slab. The slab will act as the base where the carport will be erected upon and the carport's floor.  
Measure the length, height, and width of your carport. Install the frames for the walls. The wall studs should be installed 16inches apart. Depending on how long the longer walls are, you will need two to three frames.
Using lag bolts, bolt the frames into the concrete slab. Use long screws to firmly the frame's top to the carport roof. 
Cover the outside walls, then with a material of choice like siding or stucco, cover the walls. Install windows and doors. 
It is wiring time! Depending on which state you are from, you will need to contact an electrician. You can also do it yourself and have an electrician sign off the work. Between the studs, add insulation.
From the inside, hang drywall, then wallpaper or paint the drywall. Finish installing the preferred flooring—tiling, carpeting, or wood floor.
Is it cheaper to build your carport?
The DIY carport is much cheaper than the turnkey carport. As the owner, you get involved a lot in the construction of your carport. The turnkey employs labor from companies that offer full service of construction of the carport. Although the DIY method is cheaper, you are likely to get tired and could make mistakes easily if consultations are not done in fields that you are not experienced in.
Do carports require planning permission?
Whether or not you need permission depends on the area you live in and the size of your carport. Some areas require that all new constructions be approved by the local building authorities. Enquire whether the area and the size of your carport guarantee you to seek building approvals first.
Where can I find inspiration or design ideas for attractive carports?
You can gather your inspiration from the following:
Architectural websites.

Customization softwares.

Home magazines.

Houzz.
Besides this, you can also fuse your taste like:
To craft a visual contrast, you can jazz up your double carport with materials like glass, concrete, and aluminium.

If you want to meld a curb appeal, try using multicolour brick. 

You can also combine sleek lines with exposed wood or raw stone if you have a modern rustic attractive carport design.
What are the maintenance tips for keeping my carport looking attractive year-round?
Here are some steps you need to take to preserve the appealing look of your carport:
Make sure you check your carport (especially outdoor conditions) at least twice a year for any damage caused by accidental bumps from the vehicles or unforeseen weather conditions.

If anything happens to your carport that leads to dents or holds in the sliding part, get it repaired immediately rather than leaving the damage to sit.

Keep an eye on the foundation of your carport. Check if there's any major crack in the slab or the other part that can cause trouble.

Knock off dirt and debris by doing an occasional carport wash.
Are there specific design trends for attractive carports in 2023?
Here are some specific design trends of 2023 that can augment your home's curb appeal and it's value:
Modern Sleek Carport:

This design features a concrete driveway, especially for a lone vehicle. This bold design will also complement your existing architectural notion and increase its resale value.

Biophilic Design:

This design lets you incorporate nature elements which are gaining traction nowadays. You can design a visually appealing atmosphere by blending- daylighting systems, natural resources, and indoor plants.

Modern Glass Type Carport:

This design is for you if you prefer style over practicality. It adds unquestionable beauty to your carport.
Can I convert my existing carport into an attractive one without a complete overhaul?
Yes, under the right circumstances, you can convert your existing carport, but before you do, here's what you need to keep in mind:
You need to check your local building codes and Homeowners Association regulations. 

You must comply with fire safety regulations if you're sharing your abode's wall with your carport. How? By erecting a buffer (fire-rated wall) between the carport and the house.

Ensure that you check the condition of your slab. 

Get your flat roof inspected by an engineer or a contractor.