If you're in the market for a new building, you'll want to check out some of the best metal building ideas that are the go-to options for durability, flexibility for future expansion, and energy efficiency. 
Steel And Stud share simple and clean design ideas for your office. These 2023 Best Metal building ideas are functional, affordable, and designed to stand out. Also, the low-maintenance office buildings are comfortable to work closely with free movement. 
But before diving right into the ideas, let us understand why these metal building office ideas are the best and reformed way to conduct business. Here are some benefits associated with the same:
Steel Office Space -Benefits
An office space, warehouse, or site for work created using aluminium or steel framing is referred commercial metal building office. They are becoming more and more popular because they are cost-effective and durable. 
According to a survey, 95% of the recent commercial buildings across the globe are made of steel around the world. Unlike the traditional metal buildings, steel buildings nowadays can be constructed according to design preference, architectural structure, and specific needs of the business. Due to their lightweight nature, metal buildings have become quite popular in the US market over the traditional ones. 
They Are Durable
Steel is one of the most durable building materials. It has a high tensile strength which makes it exceptionally durable. It is rustproof and anticorrosive, which allows it to withstand adverse weather conditions like high wind and snow. They're more resistant to fire damage and pests. 
Environment-Friendly Ideas
Choosing these steel buildings to expand your new business is a step towards conserving the environment subconsciously. Steel is 100% recyclable, and even after being recycled, it does not lose its quality. If your office building has to undergo demolition or destruction, the metal won't go to waste and can be recycled to be used for a different purpose which is a friendly step toward the environment. In today's time, when there is much emphasis on preferring greener options that pose the least harm to the environment, steel buildings are one way to contribute. 
Steel and Stud's team ensures only the best quality products are used in the construction phase, radiating no toxic fumes even if they catch fire or become prone to a disaster. 
Time-Saving
Time is money, and if you want to get the right value for your money, it is time you switch to metal steel buildings to take it up a notch. Since steel building parts are prefabricated, they are customized according to the requirements of the building and fabricated before being delivered to the assembly site. This way, when the components reach the main site, all that needs to be done is assemble the parts at the site, and ta-da! 
Metal Building Offices are Easy on the Pocket
Since the parts and components of the steel buildings are prefabricated and delivered, the labour costs are immensely reduced because only the building erection is done at the site. It is also easier to mould steel parts and compile them into different roof styles and frame sizes. The heating and cooling cost is minimized with a proper insulation system. With a well-constructed commercial space, other miscellaneous costs, building costs, and working capital are also reduced compared to concrete or wooden buildings; Also, there is less raw material waste because the metal is recyclable, which saves not only costs but also the environment.
Faster Build Time
As mentioned above, parts of the building are delivered prefabricated, which only requires you to assemble the parts at the construction site. This saves costs but also your time because the installation and assembling do not take much time. 
Safer in Comparison
Being a metal, steel is prone to sustain in more harsh weather conditions and resist damage from disastrous situations. Its structural abilities keep your business safer compared to other traditional building materials.
The best part about choosing metal steel buildings is that it is suitable for commercial or industrial buildings and the business of any nature. Here are some examples that will prove the metal steel buildings are more than you'd expect.
Best Commercial Metal Building Office Ideas 
Auto Shops and Car Washes  
With a metal auto shop building, you can design a wide area to work in for your business without having to compose the interior you require for a car wash.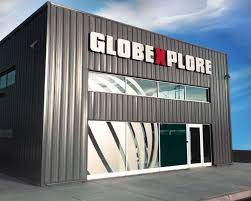 Schools             
A school building requires a lot of rooms with different interiors depending on the requirement, such as classrooms, labs, staff rooms, and more. Of course, without windows, the classrooms are incomplete. A cost-effective and time-driven solution for a wide-scale construction would be a metal steel building.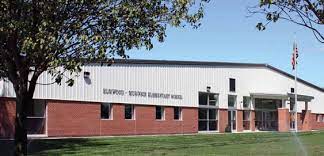 Churches          
Along with a vast prayer hall, a church building also requires you to offer high insulation and a durable installation because it is impossible to get frequent repairs and constructions done in a public place.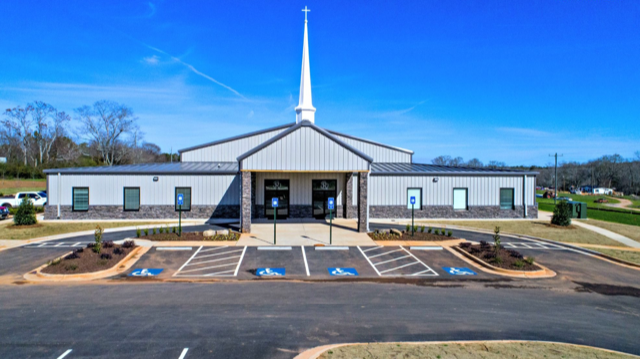 Aircraft Hangars
Aircraft hangars demand heavy-duty framing, and there is no better option than opting for a steel frame because it heightens safety, longevity, and durability.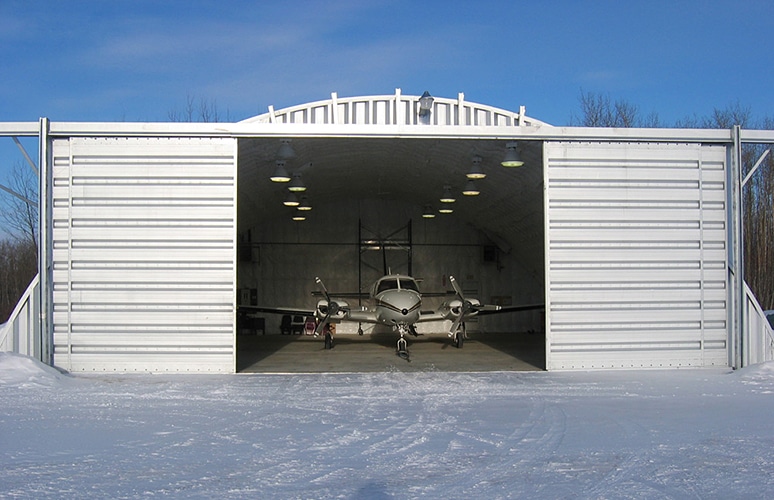 Retail Spaces            
No matter how big or small of a retail metal shop you plan to open, it is best to invest in a building material that will save you cost, and time and last a lifetime.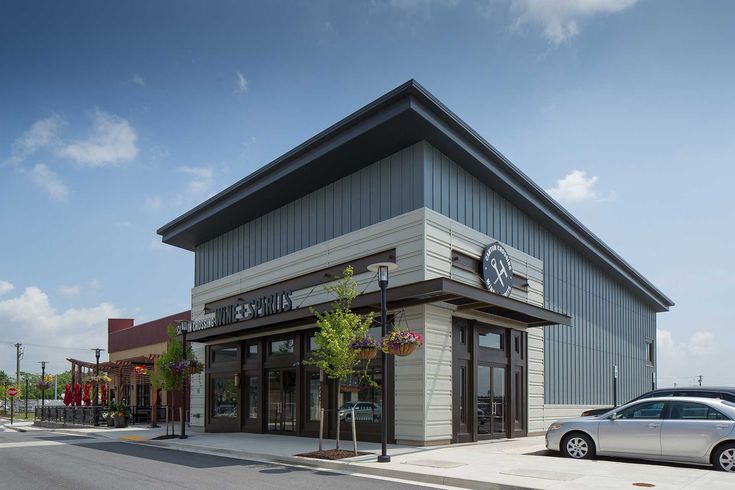 Warehouses   
Warehouses must sustain extreme weather conditions and other insulated damages such as fire damage, water damage, and others. It is important to opt for a construction material that will resist extremities and still make it through.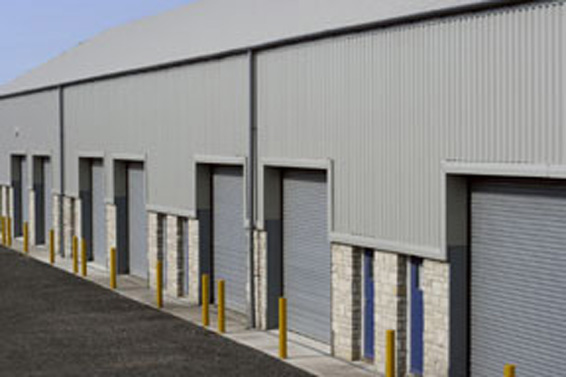 Other Custom Metal Building Office Ideas 
Office buildings can be needs that can be well addressed with a metal steel building according to the requirements of the space. 
Sounds complicated, right? Here is when you might need to engineer or contractors to construct the most efficient way to expand your business.
Besides these metal building office ideas, you can incorporate various other businesses with a simple yet efficient metal steel building structure. Here is a list to help:
Agricultural /Residential Metal Building Office Ideas
Steel Homes   
Metal Garages 
Steel Barns
Pole barn
Carports
RV ports
Sheds
Recreational Metal Building Office Ideas
Casinos             
Performing Arts Theater         
Art Galleries
CALL US: or Click HERE!
Except for the benefits, it is also essential to know the various sizes of metal buildings and their suitability. Here is what you need to know:
| | |
| --- | --- |
| Most Popular Sizes of the Steel Building | Uses |
| 30 x 40 Metal Building | Farms, Sheds, Storage, Carports |
| 30 x 50 Metal Building | Garage, Office, Workshop, Storage |
| 40 x 40 Metal Building | Church, Agricultural, Large-Scale Storage |
| 40 x 60 Metal Building | Farm Shops, Church, Rental Storage Units, Store Fronts, Office Space |
| 40×100 Metal Building or 50 x 100 Metal Building | Auto Shops, Healthcare Facilities, Restaurants, Retail Stores |
Still, have second thoughts about commercial building types? Read on for commercial building construction kits cost and materials.
Affordable Office Building Materials 
Steel and Studs manufacture and supply custom-made office building materials. The estimated price is the average per square foot of rentable area, which is assumed to be a 25,000 gross square foot floor plate with 50 per cent offices and a 50 per cent open plan. These costs do not include owner-provided AV and IT equipment.
The quality of interior finishes also drives the price of a project. Kirksey Architects notes that the cost of finishing corporate interiors continues to go up. High-quality finishes, exotic woods, stone countertops, high-end doors, and other upscale additions indicate the tenant's reputation for clients. Such finishes may also attract the desired clientele, keeping the company competitive in its market.
Commercial construction costs for office build-outs also can vary by season. Specifically, weather can affect fuel, transport, and material costs. Seasonal weather fluctuations can also affect labour availability.
Read on to find out why metal buildings are better than other structures, especially wood.
| | |
| --- | --- |
| Metal Steel Building | Wooden Building |
| More Durable | Not as Durable as Steel |
| Resistant to Fire | Cannot Sustain Fire |
| Less Damage from Water | Water Damage is Frequent |
| Eco Friendly | Harmful to the Environment |
| More Structural Strength | Less Strength Than Steel |
| Saves Costs & Time | Framing Takes More Time and Induces More Labor Costs |
| Ease of Maintenance & Repair | Requires Frequent Repairs |
Besides these, the major advantage that metal building offices hold against traditional building materials is the ease of customization. Just because you are using an industrial metal doesn't mean your commercial place has to look industrial. Here is how you can customize your metal steel buildings and have them look like your dream workspace.
You can departmentalize and customize your workspace based on your needs. Many features can be added, including sliding doors, large windows, etc.
Metal roofing panels can also be added to enhance the strength of the building and make it last for the longest time.
There are so many options in colours that you can customize your interiors even with a metal steel building framework.
It is easy to trim out the excess even after the construction, making it easier to mould the structure accordingly. 
You can also enhance the interiors of your building with a dose of premium lightings such as skylights, wall lights, and more.
Want to know how much all this is going to cost? 
 CALL US: or Click HERE!
Metal building office helps you expand your business efficiently and cut costs and valuable time. So, if you're planning to start a new business or expand an ongoing one, go for the durable metal building office option that will last you for years to come.
Frequently Asked Questions About Metal Building Office Ideas
What is the cost of a 40x60 metal building?
The average cost for a 40 x 60 metal steel building is around $28,000.
How can I make my metal building office look better?
You can make it look better by choosing various customization options like the colour of the interiors, lighting, roofing panels, etc.
What is the expensive metal for business buildings?
Rhodium and platinum are considered expensive metals when it comes to business buildings.
Can you put wood siding on a metal building?
Yes, you can put wood siding on a metal building to give it a traditional look.
What is the cost to assemble a commercial metal building?
The average cost to assemble a commercial metal building is around $25 per square foot.
Can I extend the existing metal building structure?
Yes, extending an existing metal building structure is very easy.