Metal buildings are a type of prefabricated buildings that are made from steel, aluminum, or other metals. They come in all sizes, shapes, and configurations and can create various structures.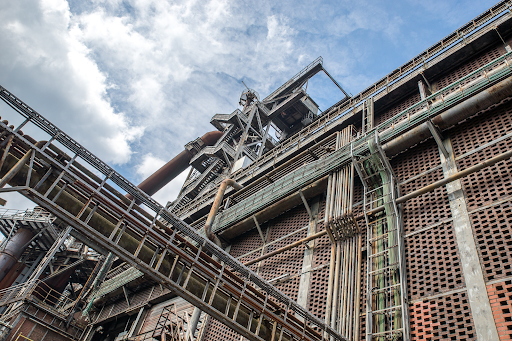 Metal buildings have many advantages over other types of construction. They're highly durable, fire-resistant, don't require the same labor, and are relatively inexpensive.
Metal buildings are a great way to add additional space or shelter for your home or business. They're also an excellent investment because they can last for decades.
You can use these structures as storage sheds, garages, and even workshops. The best DIY metal buildings are also a good option for temporary housing in the event of an emergency or natural disaster.
You can find a steel structure of different sizes and shapes, ranging from small sheds to large commercial buildings. The size will depend on how much space you need and the money you want to spend on the project.
Read on if you want to know more about the steel building industry.
Metal buildings are prefabricated steel buildings and then coated with a protective material such as galvanized steel or vinyl siding, so they don't rust or corrode over time. It makes them durable and weather resistant, making them perfect for any climate. It includes rainforests and deserts where it gets hot in the summer months and cold in the winter.
Here at  Steel and stud, contractors are often well-versed in fields like welding and installation. They also tend to offer more affordable prices because they don't have the overhead of a big steel building company.
The best prefab metal buildings are rapidly becoming the preferred choice for homeowners looking to add a garage or storage shed. If you're in the market for a metal building, we've got all the information you need to make an informed decision.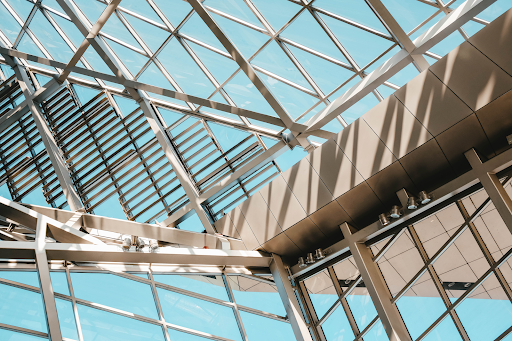 What are some of the metal building types?
Metal buildings are a popular choice for both commercial and residential construction. They're more affordable than other building materials, durable, and can be customized to fit any design. What are the best metal buildings? There are different types on the market today, each with unique features.
The best modern metal buildings come in various styles, which you can use to create a building that fits your needs. Here's a quick overview of the best choice metal buildings types:
It is a common type of metal building, and it comes in various shapes and sizes. An arch-style metal building comprises several panels that are joined together with bolted or welded joints.
These buildings have an arched roofline, which creates a distinctive architectural style. They're ideal for industrial applications and make the best commercial metal buildings because they provide excellent shelter from the elements.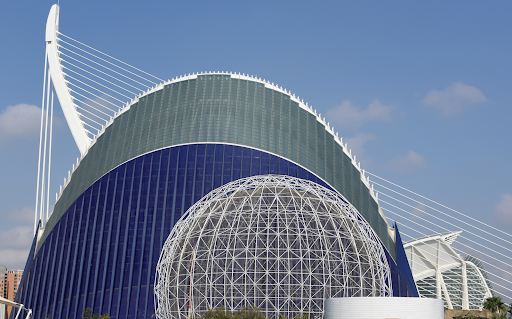 Arch-style steel building kits have a curved roofline that gives them an arched appearance. While these buildings can be for just about any purpose, they're often used for agricultural purposes or as storage sheds or workshops. Arch buildings are typically constructed using galvanized steel and come in different sizes and styles.
Open web steel buildings have an open framework with no walls, so they're suitable for use as warehouses or industrial facilities. They're also called "open framing" because they don't have any solid sides or roofs, but they do have solid floors and foundations.
This type of metal building kits is also called an open truss structure or truss building. It has support members in the middle of the structure that spans between the top and bottom chords at regular intervals. Open web structures have open ends, so they don't have a solid wall on one or both sides like arch-style buildings.
With these custom designs, they require less material than arch-style buildings do because there's no need for vertical posts in front or back to support each end of the roof structure. Open web structures are among the best storage metal buildings because their open nature makes them more space-efficient than other types.
Construction of tube steel buildings involves tubing assembled into frames and then covered with skin. This type of building is usually used for sheds or storage units because they're more affordable than other metal building materials.
However, this material does have some drawbacks. For example, it's not as sturdy as other options. It also may not be suitable for commercial applications if you use it for heavy machinery or storing large amounts of inventory.
C-channel buildings are another common metal building material suitable for agricultural uses. They include barns or corrals because they're lightweight and easy to transport from one location to another if necessary (although this will depend on your region). These structures are also known as "hoops."
Rigid frame buildings consist of straight steel beams connected by bolted connections at each joint. A typical building application is for light industrial or commercial purposes due to its strength and durability. For a fulfilling steel building experience, involve metal building contractors or steel building manufacturers, and get the best pricing on industrial metal buildings.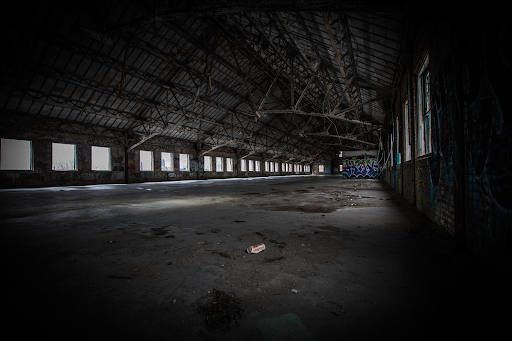 Metal truss buildings consist of metal trusses that support the roof system. These buildings have large spans and the best ceiling insulation for metal buildings. They make them ideal for industrial or commercial applications where high ceilings are necessary for manufacturing operations.
Metal Buildings Various Applications
Worldwide, steel buildings are an excellent investment for anyone looking to build or purchase a new structure. They are cost-effective, durable, and can offer many options to meet virtually any need. The best-priced metal buildings are available in different styles and sizes and are suitable for nearly any imaginable purpose.
Metal buildings come in different styles and sizes. Some have open sides with walls on the back only, while others have enclosed sides and roofs. The building style mainly depends on how you plan to use it. Using the best sealant for metal buildings is essential when you have a building project.
Some examples of metal building applications include:
Metal building construction has been employed in industrial settings for many years. These steel structures are large and open in design. It allows them to serve as warehouses or other storage facilities. They're also commonly used as manufacturing plants or fabrication shops due to their ability to accommodate heavy machinery and equipment.
They are used as warehouses because they are strong enough to withstand heavy loads while still being lightweight enough to move easily. They are also waterproof and fire-resistant, making them ideal for storing flammable materials outside.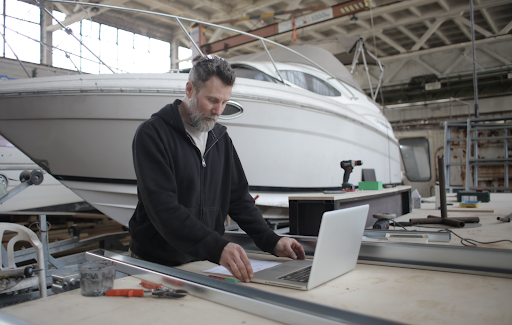 Another commercial application is a workshop. Large open space areas are required to accommodate large equipment such as tractors or forklifts in a workshop setting. A metal building provides you plenty of room without taking up too much space in your yard or property.
Metal buildings are also popular among homeowners looking for a place to store their vehicles or recreational vehicles (RVs). These structures come in any size that fits your needs —from small garages to larger carports or sheds — and they range greatly in price depending on their size and features.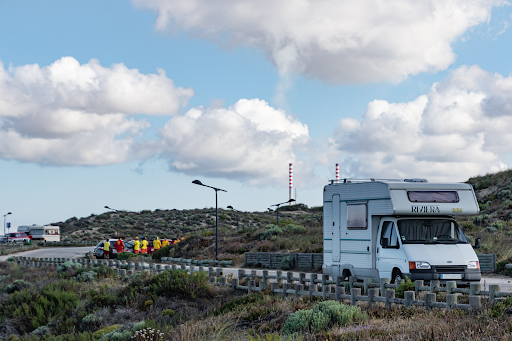 Some homeowners choose to add a home office or extra bedroom to their steel homes. Others like using them as extra storage space for outdoor equipment and supplies. It is also possible to construct metal buildings with living quarters floor plans, in case you need extra space.
Many people use a garage as part of their home instead of purchasing an additional structure separately from their house. It saves them money and time in the long run. Metal garages are available in sizes ranging from 3 x 4 feet up to 50 x 100 feet or more, depending on what type of vehicle or machinery you want to store.
Agricultural Applications
Metal buildings are often used in agriculture to protect crops from the elements. These structures provide protection from the rain, wind, and sun while allowing airflow through them. The material is also strong enough to withstand high winds without being damaged or blown away by the storm.
Agricultural buildings can store crops, feed livestock and provide shelter for farm animals. They also serve as equipment storage facilities and greenhouses. These structures are often made of steel or aluminum because they are highly durable and easy to maintain.
Simply clean them using the best cleaner for metal buildings. You can get the best recommendation if you join the metal building manufacturers association. If you need to know who has the best prices on metal building, the association can also be of help.
Aircraft hangars are one of the most popular applications for metal building construction. These structures consist of a roof and walls constructed from corrugated steel sheets. They are bolted together at the seams using nuts and bolts with washers attached on each side of each joint by lock washers and nuts.
Reinforce joints between panels with additional trusses depending on the size and weight your hangar needs to support. An open-air space between each panel allows airflow from one end to another during construction.
So, you don't have to worry about rainwater accumulating inside your hangar during inclement weather conditions such as thunderstorms or heavy snowfall.
Things You Should Consider Before Buying a Metal Building
Metal buildings are a popular choice for commercial and industrial applications. They also make the best residential metal buildings. They are durable, sturdy, and attractive and can fit in with your home or business. However, before buying a metal building, you should consider several factors about the type of structure that suits your specific needs.
Trying to determine which type of metal building kit is right for your needs can be challenging. You must consider several factors before deciding what kind of structure works best for you. Below are some of the most important considerations:
You first need to determine what you plan to use the building for. Do you want to use it as an office or shop? What size would fit in your yard?
Is there enough room for the tooling and machinery? What about electrical wiring and plumbing? These questions need answers before deciding on a specific type of steel building.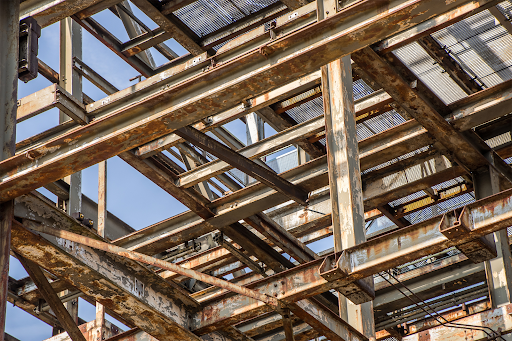 When you're looking to buy a metal building, there are many things to consider. The first thing to think about is what you need the building for. Will it be used for storage? Maybe you want a workshop or garage? Perhaps you want a steel barn?
If you're looking for something to store your tools and equipment, you'll want something like pole barns or gable roof barns. These buildings have open spaces that allow you to store items without damaging them by moisture and snow.
If you'd like a new steel building for a workshop, consider buying metal garage kits that include everything except the doors and windows. That way, when your project is complete, all that's left is installing those items and adding insulation if necessary. But what type of insulation is best for metal buildings?
Insulation is the key to energy savings in metal buildings, and the type of insulation you use depends on your climate. In most areas, fiberglass batt insulation is best because it can be installed between the metal studs without additional steel framing. In addition, it is relatively inexpensive and easy to use.
The main drawback is that fiberglass tends to settle over time, especially if the building isn't well ventilated.
If your main purpose is as an office or classroom space, then look into getting prefab steel buildings that have been designed specifically for these activities. But which is the best, vinyl or metal buildings? Steel buildings can be customized with finishes like vinyl siding, concrete floors, and more so that they fit perfectly into your landscape design scheme.
The size of the structure will determine what type of metal building you need. If you use it as a warehouse or garage, go with one with ample interior space. If it is going to be used as an office building or storage area, get one with multiple offices or storage rooms inside it.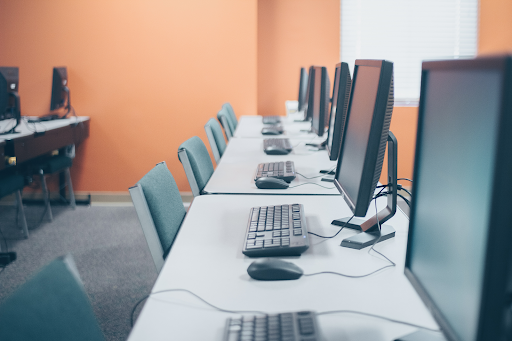 So, employees or customers have plenty of room to move around while they wait on their appointments or purchases from the business owner.
Prefabricated metal buildings come in different sizes, so you should decide early on what building size you need. You'll also need to know how much space you have available on your property and whether you will need any permits for your new structure. A government agency comes in handy.
Different styles are available for metal buildings, such as gable-roofed or flat-roofed structures, among others. You should choose the style that best suits the purpose. You'll need to decide what style will work best with the design of your existing building or other structures on your property.
Metal buildings come in a broad range of colors, including white, silver, and gray. If you're looking for the best paint for metal buildings, darker colors may not be the best choice. They tend to absorb heat from the sun and make your structure warmer than lighter colors.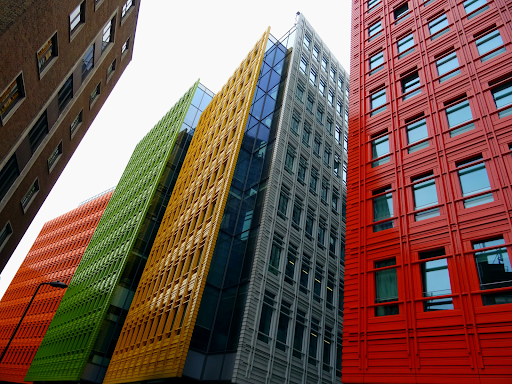 It means that darker colors may increase energy costs over time. If you're unsure which color best suits your situation, consider consulting with an architect or designer. They can help you pick a color scheme that works well with your property's design aesthetic.
Many metal building companies offer custom colors for their products. So, if you want something specific, ensure that they offer it before making an order.
Another thing you should consider is the cost of owning a metal building versus renting one from someone else. Different types out there vary significantly in price depending on their size and durability.
The construction costs of metal structures vary widely depending on what type of structural steel you want, how large it is and where it's located. If you want to build one instead of seeking construction services, you'll also need to factor in costs such as supplies and labor hours into the equation.
Metal buildings are relatively inexpensive compared to other types of construction materials. However, this doesn't mean they will be less durable or last longer than other types of structures.
Metal buildings are built to last as long as traditional brick structures. But they tend to cost less than brick structures because they require less labor-intensive materials such as bricks and mortar.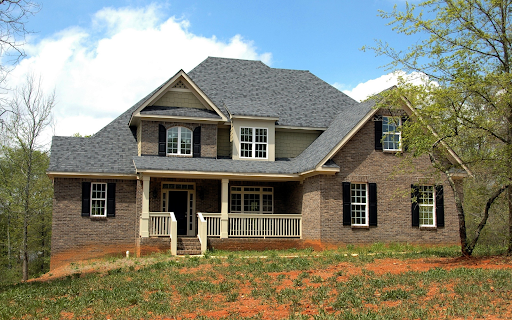 When it comes down to it, the savings on labor costs alone may make it worthwhile. Many homeowners can choose a metal building over another type of structure if they're looking for an affordable option. For outstanding customer service, consult a leading manufacturer to get the best price on metal buildings.
Materials Used For Construction
Another important thing to consider when buying a metal building is what materials were used during construction? Two primary materials are used to build these structures: steel and aluminum; each has many benefits and drawbacks. Steel is much heavier than aluminum but tends to be stronger than aluminum.
Ensure always to construct the best quality metal buildings. Remember to use high-quality materials for hybrid buildings whenever you have a construction project. You should also engage a government agency in the entire process and a renowned metal building company.
Finally, various metal structure types are appropriate for various applications—for example, your home, garage, agricultural storage, and military aircraft hangars. Outline your requirements first, and then use this guide to match them to the building type you choose. We at  Steel and stud are convinced that you will locate a metal construction that meets your requirements.