Easily convert any unused exterior on your property into a metal building with living quarters. They make great storage and stylish living spaces if you plan them with experts. These steel structure plans are suitable for living, working, and storing spaces for residential buildings and industrial purposes.
Buy stylish living quarters with steel metal buildings at the best prices. Our Metal buildings are incredibly versatile and can be used for many purposes.  
Metal Buildings with Living Quarters - Durable, Safe, and Comfortable Homes
Steel buildings with living quarters are a good alternative to traditional wooden homes because they are durable, safe, cost-effective, and fully customizable. The following qualities make them a smart investment choice:
Steel prices are more affordable in construction than traditional wooden homes.

Metal houses are low-maintenance, and steel structures have longer shelf lives.

Buildings made of metal provide premium safety features such as fire resistance to keep you safe in the event of a fire.
Constructing Living quarters in metal buildings with Steel and Studs offers high flexibility and customizability, making them suitable for all purposes.
What Exactly are Steel Metal Buildings with Living Quarters?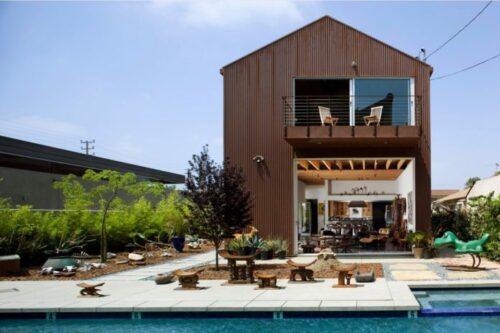 A steel home or prefab metal building is a space that uses steel as its primary frame. A metal building is a house with steel-framed walls, ceilings, roofs, electricity, and furniture. You can also have 2 storeys (upstairs) huge living quarters for private space. These modern plans are suitable for extended bedrooms, workshops, office space, storage, etc.
Steel Buildings with Living Quarters: More Benefits Than Traditional Wooden Homes Layout
Metal buildings are trending for the following reasons: 
Galvanized Steel is cheaper, more robust, and more durable than wood.
They have easy-to-build features and are highly energy efficient.
They are less prone to deformations hence low maintenance.
They can be built in factories and shipped to your lot, ensuring faster delivery, or built on-site for better customization features.
What Kind of Living Quarters Can Be Made With Steel Metal Buildings?
A steel building is a perfect solution if you're looking for something safe, versatile, and fully customizable. You can have a specifically designed structure that works for you and builds the space to your specifications. It also comes with customization options, such as adding panels, color coatings, or siding. With high-quality steel construction, it can withstand both extreme weather and vandalism. Plus, it's quick to construct, these metal buildings make great permanent living spaces.
Here are some ideas for using a steel building to enhance your exterior:
Hunting Cabins:

The durability of steel buildings makes them perfect for hunting purposes. We use hunting binds for hunting cabins.
Camping Barracks: Campers can stay safe and secure with amenities like indoor plumbing and electricity.
Guest House: Our metal buildings with Living quarters can be customized to look like mini houses with a few additional features.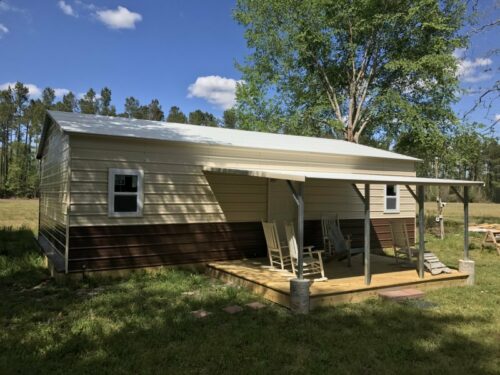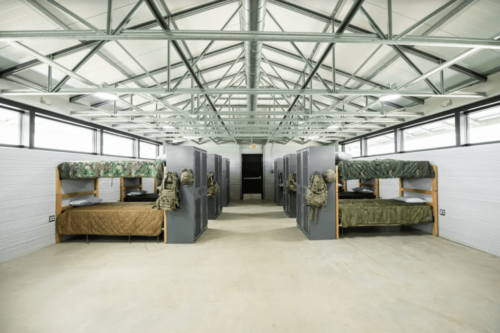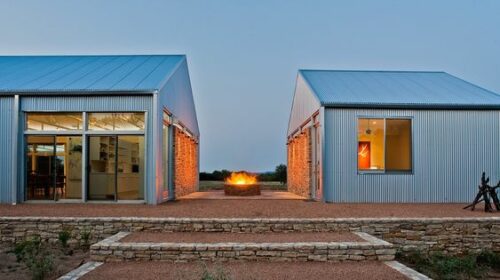 Customize Your Luxurious Living Quarters Metal Homes
The luxury of living in fully customized metal homes is that you can plan and structure them according to your needs and wants. Metal homes come in various sizes, shapes, and designs to suit any lifestyle. If you want to add some features to your metal homes, such as a garage or barn, you can ask us to do it.
In Metals, Steel buildings are a perfect solution. They're stress-free,  fully customizable, and constructed quickly with various options. Living Quarter metal buildings usually come in steel with more customization options ensuring protection from the heavy snow and wind year-round and need very less maintenance. 
Metal Building with Living Quarters Size Chart
Here are Steel & Stud Most Popular Customized Sizes for metal buildings with living quarters. We can also get them customized as per your requirements:
Metal Building Sizes

Metal Building Sizes

Metal Building Sizes

Metal Building Sizes
Metal Building with Living Quarters/Living Spaces
Metal or steel is considered one of the most durable constructional materials as these offer aesthetics with increased utility and functionality. Thereby, living in a residential building is not an odd idea and living quarters in these robust structures are the most affordable option for United States residents.
Metal Shop With Living Quarters Floor Plans
The modification possibilities are endless if you wish to add a living quarter to your metal shop. You can easily plan a decent size of living room with attached washrooms for your space or even can increase the count of bedrooms according to your requirements.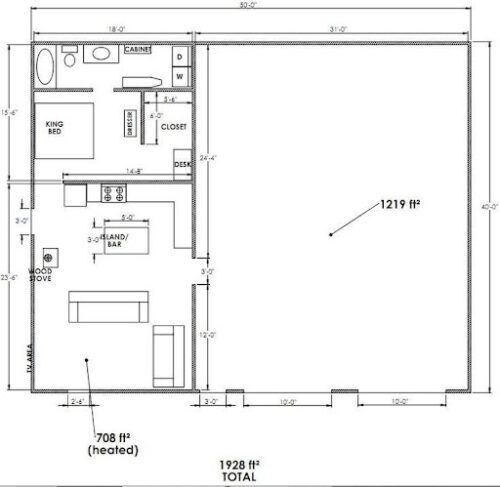 Metal Garage With Living Quarters Floor Plans
If you own an automobile-related business, adding living quarter floor plans will help decrease your commuting cost while adding overall value to your metal garage. Furthermore, you can also decorate or elevate the interiors of your living quarter in a metal garage shop with easy additional installations.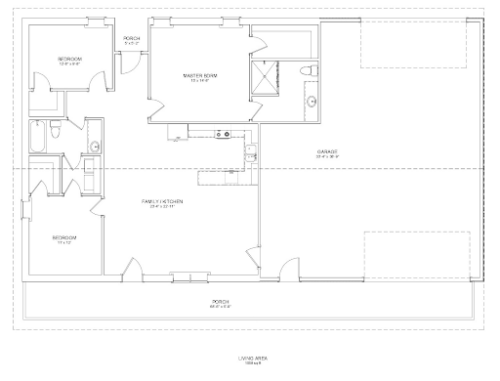 Metal Building Office Floor Plans
Designing a metal building with office floor plans will help you clarify the free and occupied space so that you can effectively arrange the positioning for maximum utility of the robust structure.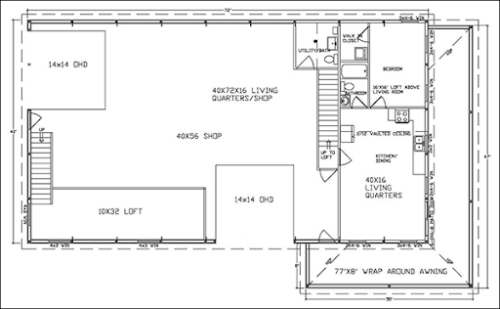 Pole Barns With Living Quarters Floor Plans
Pole barns with living quarter floor plans are popular options for the rural property metal building owners as these provide close storage space and open space to feed animals. This structure is also advantageous for areas with harsh and long winters as they can easily convert the open carpet space into an outdoor room.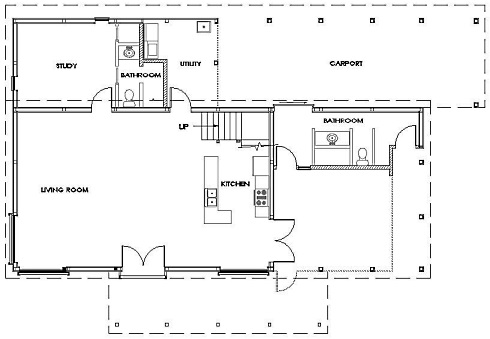 Metal Building With Apartment Plans
Metal buildings with apartment plans are modern yet timeless options for steel building owners. It will provide you with a combo of commercial and residential space, which you can flexibly use according to your requirements.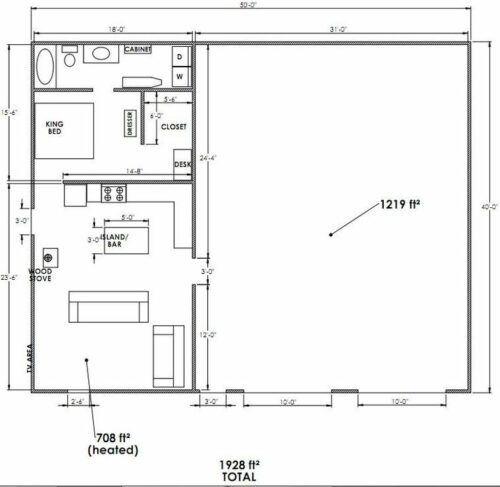 40 X 60 Metal Building Floor Plans
40×60 metal building floor plans are an efficient option for metal building homeowners who wish to customize their space according to personalized requirements. Moreover, 2400 square feet can easily accommodate a small living quarter with additional commercial space.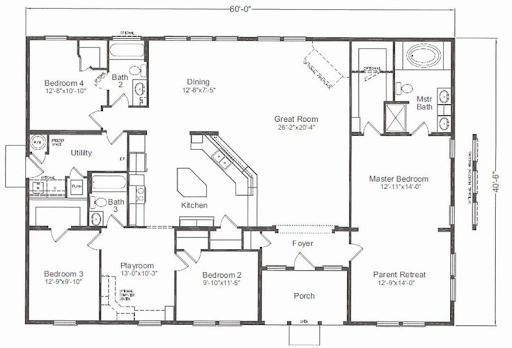 30 X 60 Metal Building With Living Quarters Plans
30×60 is a standard size of pre-fab metal buildings that you can use for different purposes. To increase utility, you can even design an additional living quarter or closed storage space in this 1800-square-foot area.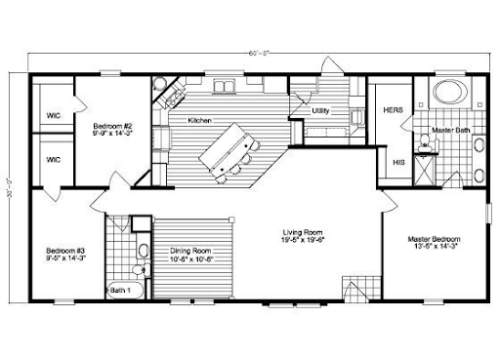 50 X 50 Metal Building With Living Quarters Plans
50×50 is a huge 1000 square feet area where owners can easily plan different rooms or quarters for their required purposes.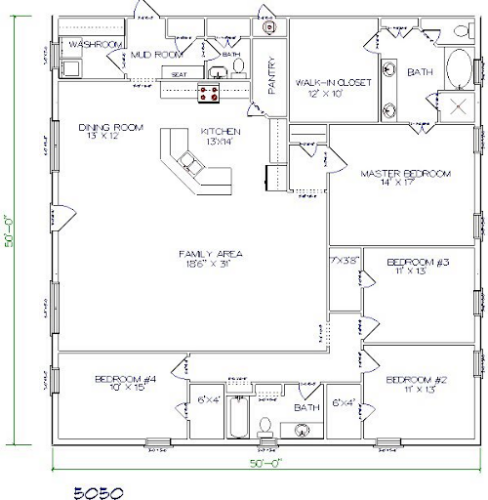 Metal Building Living Quater Features
Colors: We offer eighteen different color options to suit your aesthetic needs.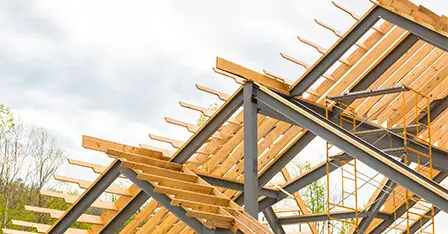 Materials: Our Metal Buildings with Living Quarters plans are steel structures with steel or wood frames, because we believe steel is the best material to build, we have designed it with easy installation and minus expenses on decade maintenance as in the case of traditional buildings.
Doors & Windows: We have options for garage doors, walk-in doors, and windows, allowing you to partition your space into a garage and living space. Doors sizes may range from 72 to 80 inches, and types may include roll-up door sizes of 6×6, 8×7, 9×7 to 10×10.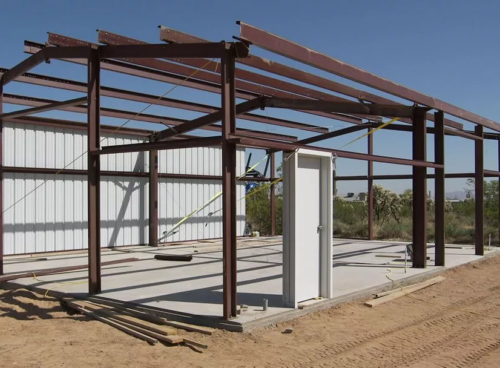 Gauge Steel Framing: We offer 12-gauge and 14-gauge high-quality Domestic Galvanized Steel frames with varying but equally satisfactory strength results. 
We can also provide metal building kits, including prefab metal building kits from popular brands like Arrow or Complete solutions like Morton Building at the client's request for DIY enthusiasts.
Gauge Roof Paneling: The 29-gauge and 26-gauge are available for varying roof strength levels. Also, you can choose from different roof styles, including regular horizontal, A-frame horizontal, and vertical roof styles.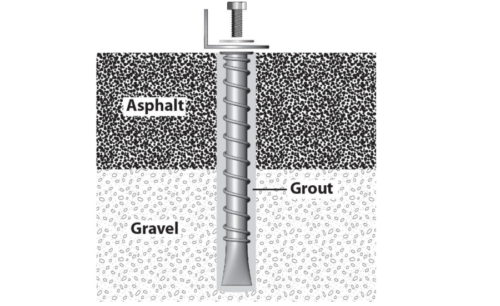 Anchors: Available ground anchors include gravel, concrete, and asphalt.
Certifications: Your metal home plans can be certified to withstand extreme wind speeds and heavy snow loads.
Wainscoting We have an option to add wainscoting to your steel structures, allowing them to look homely and aesthetic.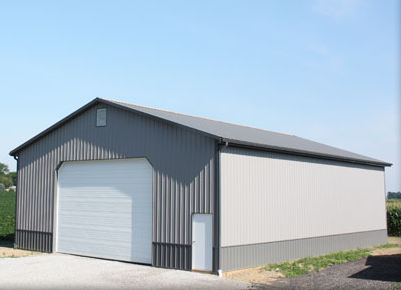 Our Steel and Stud construction process and installation for steel buildings are comprehensive. 
Are you thinking of getting an RV cover garage or Morton buildings?
The experts at Steel and Stud offer a large selection of portable metal residential building structures that can be used for many purposes. You can create an RV cover garage, a storage metal building, or a portable garage for your commercial or residential buildings.
If you want to know about Morton Buildings, Subscribe with us.
You Can also call us at our Phone number or drop your Query Email.
Site Preparation: The Most Important Part
Our installers must have a robust plan to build it on for your metal building installation to go smoothly. To help in your site preparation entire process, here is a site preparation checklist:
Site Preparation Checklist
Clear the area of brush and debris.
The site must be accessible for delivery vehicles.
Lay your foundation and make sure that your site is leveled.
Set up the plumbing and electricity if it applies to your steel structures.
Convert Metal Buildings Into Living Quarters
Steel residential buildings are becoming increasingly popular as these offer both strength and aesthetics to your structure. Owning steel buildings will help owners with the possibility of curating their personal designs from the structure with low constructional costs, durability, and attractive design. All these factors make converting commercial metal structure into residential spaces a big trend, as these can easily accommodate large families.
If you wish to convert your metal buildings into living quarters or residential space, then you need to consider a few factors, which include:
Renovation Plan 
Metal building owners need to have living quarter plans while planning the transformation, as living quarters need to be adequately insulated for a comfortable interior. A well-designed floor plan ensures that all the factors are effectively installed to convert a steel building into an ideal living space.
Proper Zoning and Building Permit
Zoning rules for different areas and localities vary according to the location. Therefore, owners need to go through the list before planning any conversions. Also, they need to check the building permit of their local building department demands. 
To help you with easy transformation, Steel and Stud experts consider all these factors on your end, providing you with all the confirmed building and zoning permits.
Customise Metal Buildings With Living Quarters
Custom metal buildings provide owners with personalised designs at the best rates. No matter whether you own a building for commercial or residential purposes, you can easily transform it into different plans like:
Garage With Living Quarters,

Barn Style Garage With Living Quarters,

Steel Building Shop With Living Quarters,

Workshop With Living Quarters,

Office With Living Quarters,

40 X 60 Metal Building With Living Quarters,

30 X 60 Metal Building With Living Quarters,

50 X 50 Metal Building With Living Quarter.
How Much Does a Steel Building Living Quarter Cost At Steel and Stud?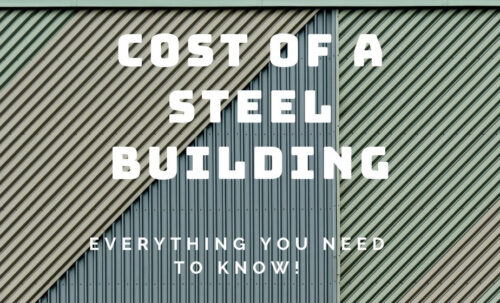 The living quarters vary based on unique customers' needs. Generally, the metal buildings style price is dependent on its size and customization level.
The average cost for a metal building kit varies from $24,400 to $38,500. But, if you own a metal building, you can easily reduce these costs with a simple transformation. It can be customized according to your preferences with a few installations of windows, doors, ground leveling, and insulation parameters which would only cost 10% to 30% of a new steel building.
Call us now to get accurate living quarters prices for your unique metal home design with extra 2 bedrooms or spacious office space.
If you are a DIY enthusiast, you can carry out your style by yourself. We offer customized metal building kits at a discounted price. You will find everything you need in the kit, including anchors, framing, paneling, roofing, doors, and windows.
You must check with your zoning and planning commission and your Home Owner's Association (HOA) to see which metal building types are allowed. Authorities may establish size and placement restrictions. Once you know the information, go ahead and get a permit for your steel building style 
You Can Afford it With Financing and Rent-to-Own!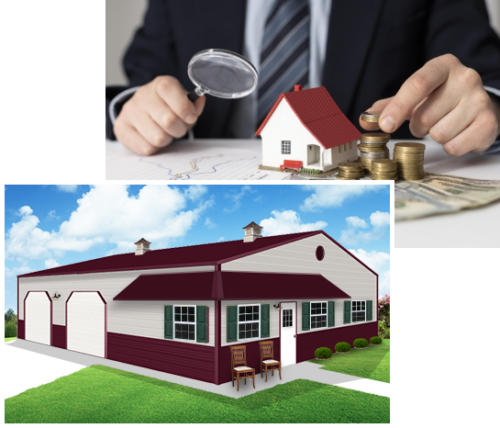 We offer financing and rent-to-own options at Steel and Stud if you are already questioning how you will afford your new metal buildings. You can apply for either of the support options and get approved the same day. You can apply today!
You can save money and time by just contacting us.
Modern Steel Buildings Plans for 2023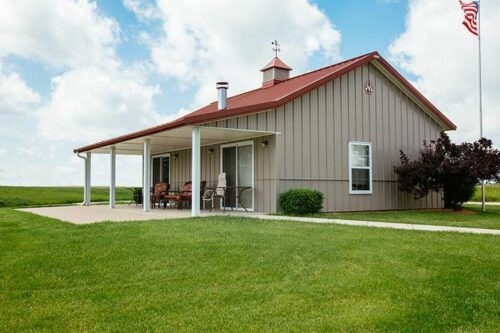 These metal homes are environmentally friendly, affordable, and similar to traditional homes. If you want to have your new home in a fraction of the time at a fraction of the price, a metal home is great.
2. Barndominiums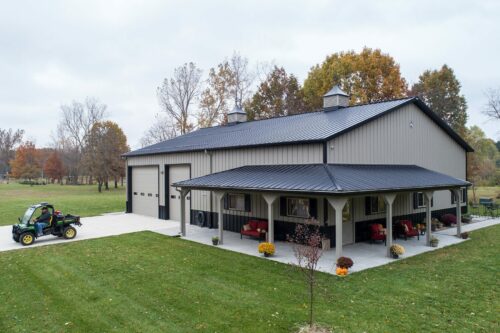 Barndominiums are combinations of a condominium and metal barn. These metal barns are highly customizable and have open floor plans and extra high ceilings.
Metal Buildings with Living Quarters
Metal buildings can help you have a garage and home in one building. Their installation's quick and easy nature, steel buildings prices, and efficiency of steel buildings make them a great choice.
What More Can We Do for You?
Do you already have metal buildings and want to make it a place you can enjoy as an extra living space? Do you have an idea for a guest house, cabin, steel barns, or sleeping quarters? Contact our design team, and we can show you how specifically designed steel buildings into living quarters is easy. We'd love to create your next home, steel homes.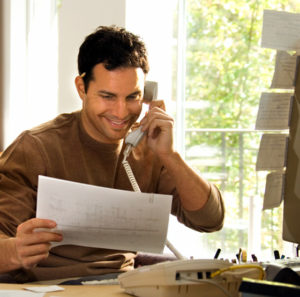 Metal Buildings Living Quarters Decades Warranties:
We offer three leading warranties: one-year workmanship, ten-year panel, and twenty-year no rust, all at affordable prices.
Metal Buildings Delivery & Installation Across the USA:
Customer service representatives will contact you ahead of time to schedule your delivery date in your location. Steel and Stud offers metal buildings installation services in 48 US states, including:-
States

States

States

States

West Virginia Metal Buildings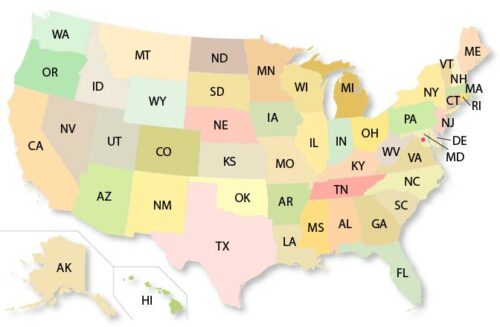 You can find rent-to-own services on a wide range of services with us. We are also opens to customers, which enables them to enter an agreement to rent metal buildings with an option to purchase the product before the time lapses.
Steel and Stud have taken a lot of stress away for decades. Our Metal Buildings with Living quarters are made from the best quality steel and thus require very less maintenance. We also offer customization options to turn your metal buildings into your dream house. Our staff of friendly and knowledgeable building specialists is only a call away.
What Our Customers Say About us:

I thank Steel and Studs for their support in building my dream home. They meticulously constructed the metal garage in the available space, giving us enhanced exteriors while also taking care of the small details like fire protection and durability. The support from their design team has been constant, and they've provided better ideas for insulation & construction to help us.
We don't have to worry about our metal home year-round. Steel and stud construction of a beautiful metal building with quarters living in available space, enhancing the exterior and providing fire protection, durability, and low maintenance benefits, is what we expected.  The people at Steel and Stud have been nothing but supportive during the process and creative with design ideas.
Steel and Stud's Metal buildings with quarter livings have helped me start my small store in Alabama. It enhances the appearance of our home; they have also been professional in taking care of small details like fire protection and durability. My team and their design department helped me find the best functional designs to work with them. They've listened to what we need and have given us multiple options to choose from, aided by their expertise in construction and insulation.
We have got thousands of satisfied customers. 
With our limitless options for everyone, we custom-build Metal Garages, Carports, and Metal Buildings with Living Quarters, Sheds, and RV covers for commercial and residential properties. Our services are available throughout the Country.
We are Cost-Effective, We serve Exceptional Quality, and We Ensure Protection. 
Frequently Asked Questions:
What materials are metal buildings with Living Quarters made of?
Metal buildings with living quarters are typically made of galvanized and pre-coated steel or aluminum. These materials are excellent for farm buildings, residential garages, or accessory buildings. They're also great for office buildings, retail stores, and warehouses.
Steel buildings are available in various types, including Residential metal buildings and carports.
How do I keep water out of my metal building?
The best way to keep water out of your living quarters' metal buildings is to ensure that you've fully sealed all of your seams and joints at the sidewalls. Also, try to make sure that you don't get any standing water on the floor of your metal buildings and that you also have a drainage system. 
How do you finish the interior walls of metal buildings with quarter livings?
Quarter livings are the metal panels that make up the interior of metal buildings. These panels are usually installed between the columns and beams and are used to finish the interior walls of the steel structures. Quarter livings can also increase the amount of insulation inside a metal home, which is important for energy efficiency.
How hard is it to add to a barndominium?
It's tough to add to a barndominium. You can't just build a room or two. You need to add an entire storey with stairs, hallways, and even an elevator. You also need to ensure that the new metal home sidewalls blend in nicely with the rest of the house.
If you want to add to your barndominium or living quarters metal buildings, Call us at our phone number or Email us 
How hard it is to add RV covers to a small metal home?
If you're the owner of a small metal home, like a steel home,  and have an RV or boat, installing an RV cover can be daunting. Instead, just dial the phone and call us for quick installation at the best prices and save money. You can also email us to know more.
How do you install an ab awning on metal buildings?
Awnings can be installed on various types of buildings, including commercial and residential metal buildings. The installation process involves attaching the awning to the steel structures by drilling holes into it and placing an anchor in the spot. The anchor is then screwed into the awning and tightened. You are better off getting a professional to install it for you.
Can you live in metal sheds in the US?
You can live in a metal shed in the US. The laws vary from state to state, but generally, you can build steel sheds on your property and live in them as long as it meets building codes. Also, metal building prices are more affordable than traditional wooden homes; hence these perfect sheds can make the right living choices. 
Can you customize the metal garage into a steel home?
Steel homes are actually built in the same way as any other home. You can buy metal garages or steel homes from us and then fully customize doors, and roof colors to make them look better. We have a team of architects and engineers that can help you with the complete customization process. 
Do steel framing houses are cost-effective?
Steel framing houses are more cost-effective than traditional wooden homes. Steel prices are much more affordable than wood.  Steel framing houses are built faster than wood framing houses and are also a more durable material and energy-efficient.
How do you add to the existing structure?
We have a checklist of things we need to do to go smoothly with your existing structure for the steel building installation. We have prefab metal building plans with us to execute.