A region in the northern and Midwestern United States is termed Dakota. South Dakota and North Dakota make up its two states. South Dakota is situated in the southern portion area and is surrounded by North Dakota in the North, Minnesota to the east, lowa to the southeast, Nebraska to the south, Wyoming to the west, and Montana to the northwest.
South Dakota experiences frigid winters and mild summers due to its continental climate. Its typical summer high is between 85°F and 90°F (29°C and 32°C), and the average winter low is between -15°C and -12°C (5°F and 10°F). The state also experiences moderate to heavy precipitation, the bulk of which falls as thunderstorms and rain in the spring and summer months and a smaller amount as snowfall during winter.
Moreover, healthcare, tourism, energy, and agriculture are the leading occupational sectors of the region, which demand a stable and robust structure to withstand all unfavorable conditions.
You may shield your business structures, residences, vehicles, boats, garden tools, equipment, lawn, livestock, riding arenas, RVs, and other possessions from the weather in South Dakota by investing in steel buildings. Metal structures offer reliable, long-lasting, cost-effective solutions for your construction requirements. These structures are beneficial and may be employed in multiple ways.
At Steel and Stud, we know that purchasing a structure might be complex once you evaluate all South Dakota offers. The requirements imposed on a building may be frightening, including frigid winter temperatures, intense summer heat, hurricanes, tornadoes, and thunderstorms. However, Steel and Stud have covered all your demands and requirements. Let us look at this guide on how useful metal buildings are for Dakota.
Metal Buildings- The Perfect Solution As Per Place, Temperature, And Occupation In South Dakota
In South Dakota, metal buildings may be a wise choice because of their cost, durability, and ease of upkeep, making them a fantastic choice for individuals looking for a structure that is simple to maintain. The endurance of Prefabricated metal buildings is among its main benefits in the region. Because of their resistance to corrosion, weathering, and the extreme temperature swings typical in South Dakota, the steel and some other metals utilized to create these buildings are renowned for being durable.
Also, Steel structures are frequently affordable compared to conventional buildings built of brick or wood. These buildings are often less expensive than many other construction types in terms of labor and materials cost, making them a viable alternative for individuals on a low budget.
The site and particular purpose determine whether a metal building is appropriate. It would help if you reached Steel and Stud to get professional advice to confirm the price and installation factors for your metal buildings in South Dakota.
Besides, our metal building experts will offer the right solution according to your preference, requirements, and budget, ensuring it is a fruitful and long-lasting investment for investors.
Which Main Occupational Sectors of Dakota can Benefit from Steel Buildings?
You can benefit from steel buildings in a few of the primary occupational sectors, including the following:
Steel buildings, stables, Metal Barndominium or barns, and many other facilities could be built to store supplies and keep livestock like hay and feed. These structures are great as Metal agricultural buildings or agricultural usage since they last a long time, require little upkeep, and are simple to clean.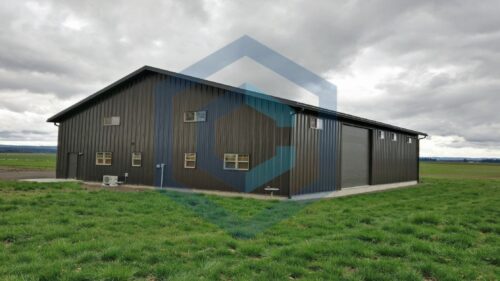 Hangers and many other aviation-related structures could be made from steel buildings. These structures can be made to fulfill the particular requirements of the aviation sector and are robust enough to withstand heavy winds.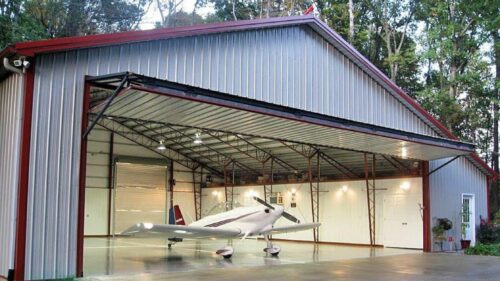 Metal industrial buildings and commercial metal buildings, including warehouses, retail, and office establishments, could be built from steel. They are easy to make, strong, and may be customized to fulfill the particular requirements of the building sector.
You Can Explore Also: Metal Building Office Idea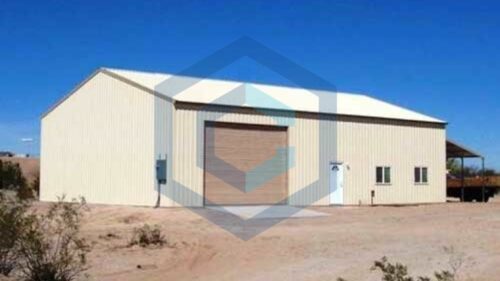 Buildings for equipment, maintenance, Metal storage buildings, and gas and oil drill locations may all be made of steel. They could be created to satisfy the energy industry's requirements precisely and are sufficient to withstand extreme weather.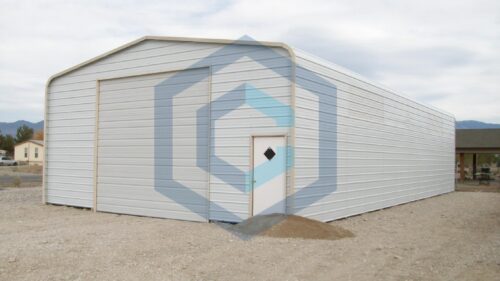 Steel buildings may be used to build warehouses and factories, among many other industrial structures. They are robust to hold heavy machinery and equipment and are solid and simple to upkeep.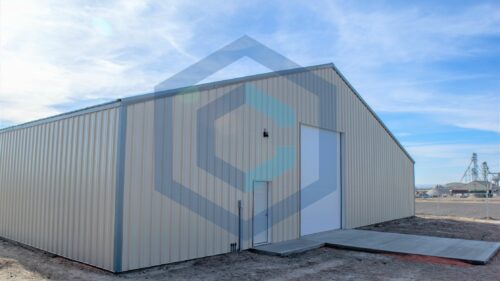 Metal recreational buildings, gyms, sports venues, and community centers in South Dakota could be built using steel buildings. These structures are perfect for recreational usage because they are tough, simple to clean, and need low maintenance.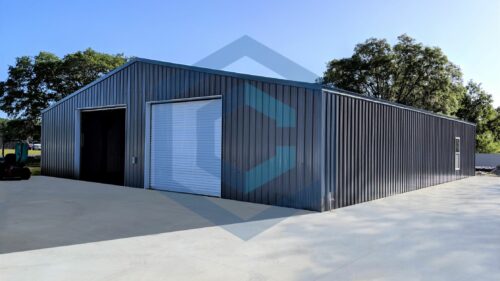 Metal Self-Storage Buildings
Steel structures are a fantastic choice for self-storage Metal building systems since they are strong, simple to build, and need low maintenance.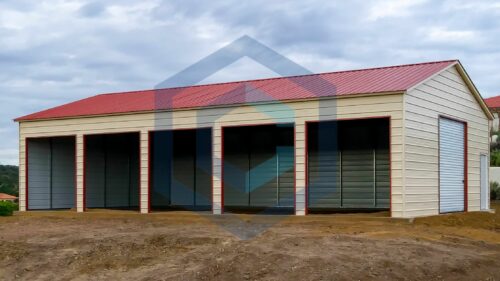 Metal Buildings For Residential Applications In South Dakota:
Steel structures may be utilized to expand an established home's living area by constructing an additional home office, bathroom, or bedroom.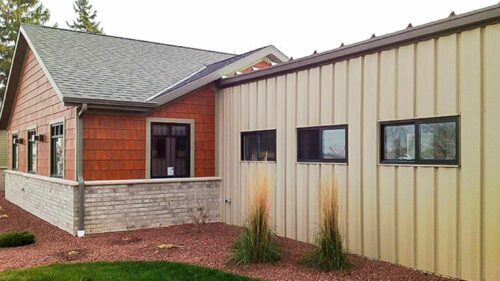 Cattle, horses, and many other livestock may all be kept in steel barns together with supplies like equipment and hay. They are a fantastic metal-building alternative for ranchers and farmers because they are tough and require little upkeep.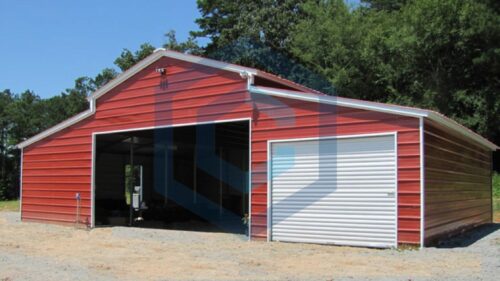 Metal carports are the best choice for residents searching for an affordable way to shield their cars and other possessions from external elements. Recreational vehicles, boats, and other unused automobiles may be kept in them according to different sizes and customized options available on Steel and Studs.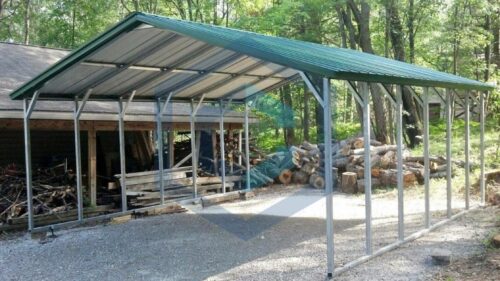 Metal Garages Or Car Parking
For residents wishing to increase storage space or shield their automobiles from the environment, Metal warehouses are the most reliable and affordable solution.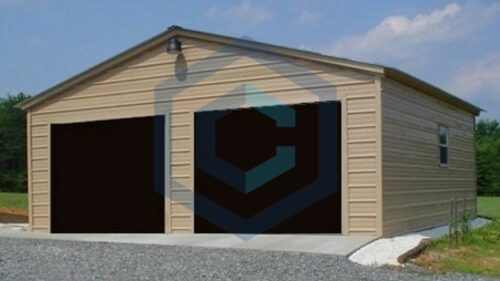 Small residences or guest houses for renters, friends, or family may be built using steel structures. They may be adapted to the resident's particular requirements and therefore are fast to maintain and construct.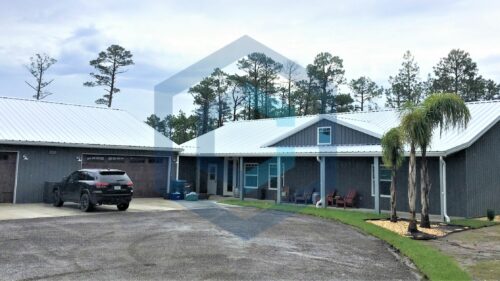 When seeking long-lasting, low-maintenance storage or Metal mini-storage building alternatives, residents might consider Metal sheds to keep the outdoor equipment, tools, and many other things.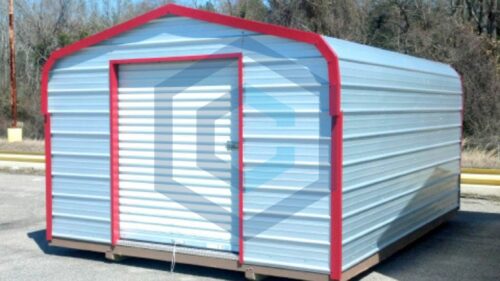 Steel buildings could be built to serve as workshops for residents who prefer metalworking, carpentry, or several other activities that call for a specialized place.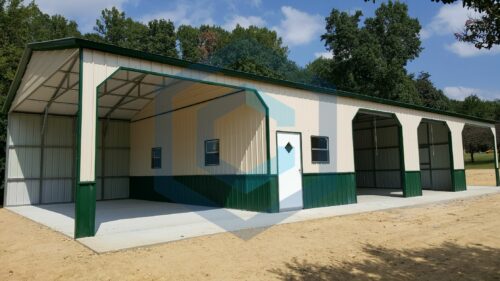 Additionally, several such residential functions may coexist in one steel building, with the option of tailoring it to the resident's requirements. Steel buildings are an ideal choice for homeowners wishing to increase their property value while keeping the appeal of their residence because they may be constructed to complement the property's existing design.
What are the Benefits of Opting for Commercial and Residential Steel Buildings in Dakota?
Many benefits are there to prefer for a steel building in South Dakota, including the following:
What Can all Elements in Steel Building be Customised?
Several steel building components may be altered to satisfy the client's particular requirements, such as:
What are the Steps to Order Steel Buildings in South Dakota?
Based on the particular business you like to deal with, the processes to purchase a steel building in South Dakota differ slightly. However, the procedure entails the basic steps, including the following:
Meeting with Steel and Stud Experts
The initial approach is to make an appointment for a meeting with "Steel and Stud" for the steel building to go through your unique demands and specifications. The business will know about the structure's desired uses, the required layout and size, and any special features or adjustments you demand.
Following the meeting, the business will utilize the data acquired to construct a steel building to satisfy your particular requirements. Drawings and plans will be given to you for evaluation and permission.
They will give you a quote for the labor and material cost for the steel building once the design has been approved.
The business will help you acquire any inspections and permits needed by regional authorities.
The steel building could be built when the permissions, quotation, and design have been authorized. Based on the building's complexity and size, the construction phase often lasts a few months or weeks.
The business will guarantee the building's security for a predetermined time, protecting any flaws in the building's craftsmanship or materials.
What are the Metal Building Regulations in South Dakota?
Dakota's restrictions on metal buildings can change based on the structure's precise location and planned purpose. But the following rules frequently apply to Dakota's metal buildings:
The national building codes, the IBC (International Building Code), and the IRC (International Residential Code), have set minimum requirements for the design and construction of a building. These codes should be complied with by every structure in Dakota. The codes establish requirements for crucial aspects such as energy efficiency, fire safety, structural design, and other crucial factors.
Dakota's buildings must abide by energy efficiency laws to minimize energy consumption and operational expenses.
Metal structures should abide by fire safety laws to guarantee their safety in a fire event. Installing fire protection devices and using fire-resistant products fall under this category.
At many construction stages, inspections are required to secure the building complies with every applicable code and law.
Due to the area's reputation for having severe snowfall, Dakota's buildings should be constructed following the IRC & IBC rules to cope with snow loads.
Given that the Dakota region is well-known for its storms and strong wind speeds, buildings in the state should be built to handle wind loads following IRC and IBC rules.
A local government's building permit is typically necessary for metal buildings. The application procedure assures the structure complies with every code needed and rule.
Zoning restrictions determine the types and locations of buildings permitted in a given region. Contact your local authorities to ensure that the selected area for the metal building conforms to zoning requirements.
Besides, you can contact "Steel and Stud", a reputable and skilled manufacturer of metal buildings, since they are knowledgeable and expert to guarantee that your steel construction complies with every relevant standard and code.
Who Possess Metal Building Regulations in South Dakota?
In Dakota, the planning department or the building department, more particularly, often enforces the laws governing metal buildings. 

The national building codes that serve as the foundation for Dakota's local building regulations and codes are IBC (the International Building Code) and the IRC (International Residential Code). These rules set basic standards for structural design, fire safety, energy efficiency, and many other crucial aspects of building construction and design.

 

In addition, specific organizations, including the

Metal Building Manufacturers Association

MBMA or the

American Institute of Steel Construction

or AISC, provide codes and standards for steel buildings. They also give support and resources to builders, engineers, and architects to guarantee that every steel building meets every essential regulation and code.
How to Finance your Metal Buildings in South Dakota?
Since every loan and lending choice has drawbacks and benefits, you must consult Steel and Stud to get knowledge about the option and advise the best option after evaluating it.
How to Increase the Life of Metal Buildings in Dakota?
Several ways are there to boost the metal buildings' life in Dakota, which are as follows:
Correct Installation: For metal buildings to last a long time, they must be installed properly. As part of this, confirm that the structure is level, the base is solid, and the design is firmly fastened to the foundation.
Continuous Upkeep: Regular upkeep is essential for metal buildings to last a long time. It entails routine maintenance tasks like painting, cleaning, and looking for corrosion or rust. 
Also Read: Tips For Steel Building Maintenance and Essential
Insulation: Insulating the metal building will maintain its warmth in the wintertime and coolness during the summer, which will lessen the strain on the structure and lengthen its lifespan.
Maintenance of The Roof: Avoiding water damage, and routine roof maintenance, which includes clearing downspouts and gutters, monitoring for leakage, and making required fixes, may lengthen the lifespan of a metal building.
Painting: The metal building's lifespan may be extended if you paint it to fully shield it from the sun, rain, and rain.
Premium Materials: By adding extra defense against corrosion and rust, premium-quality materials like Galvanised or Galvalume steel may extend the metal construction's life.
You must preserve your structures in South Dakota because of the state's frequent heavy snowfall, scorching summer temperatures, and unpredicted weather. Besides, climate protection, sing premium quality sealants and fasteners, good ventilation, lighting, HVAC, overhead, crane maintenance, etc., will increase the life of a metal structure.
"Steel and Stud"- the leading manufacturer of metal buildings in South Dakota, are ready to assist you whether you are searching for a pre-fab steel building for your business, a storage unit, a secure haven, a steel carport, a unique barn, or customized steel building options to meet your tailored needs. We offer the most excellent steel or metal structures at a cost that will satisfy you to safeguard what you require.
Metal Building Sizes Available At Steel And Stud
Metal Building Sizes

Metal Building Sizes

Metal Building Sizes

Metal Building Sizes
We Deliver And Install Metal Buildings Across South Dakota
Sioux Falls, Rapid City, Aberdeen, Brookings, Watertown, Mitchell, Yankton, Pierre, Huron, Spearfish, Box Elder, Vermillion, Brandon, Rapid Valley, Sturgis, Harrisburg, Madison, Belle Fourche, Tea, Dell Rapids, Dakota Dunes, Milbank, Hot Springs, Hartford, Mobridge, Pine Ridge, Blackhawk, Canton, Lead, North Sioux City and many more.
Although the exact delivery date (timeframe) cannot be assured, Steel And Stud can provide you with an estimated timeframe of when you can expect your metal building.
| Time Frame | Delivery of Metal Building (%) |
| --- | --- |
| | |
| | |
| | |
| | |
Other Convenient Locations to Serve You.
States

States

States

States

South Dakota Metal Buildings

West Virginia Metal Buildings
Frequently Asked Questions
How long do metal buildings last in Dakota?
Almost every metal building in Dakota lasts between 50 and 100 years, depending on various factors, including materials used, maintenance, prevention against climatic conditions, etc.
What are the benefits of metal buildings in Dakota?
Some of the benefits of metal buildings include the following-
The structures are environment-friendly, affordable, and sustainable.

They are fast to install, durable, customizable, and energy efficient.

They need less maintenance and are flexible.
Are metal buildings suitable for the climate in Dakota?
Yes, metal buildings are suitable for the climate in Dakota since they can withstand snow, storm, heavy winds, rains, etc.
How much does a metal building cost in Dakota?
A metal building usually costs between 14.26 and 27.09/ sq. ft. in Dakota. However, the price may differ from one location to another.
How are metal buildings anchored in Dakota?
Anchors are employed to retain specialized metal structures anchored to the ground through every weather condition. The anchor type depends on the surface on which you will set up or install the customized metal building.
Can metal buildings be insulated in Dakota?
Steel buildings are insulated in Dakota to improve energy efficiency and provide a cozier environment for living or working.
Do metal buildings require special maintenance in Dakota?
Metal buildings in Dakota do not require special maintenance.
How long does it take to construct a metal building in Dakota?
It usually takes a few weeks to a few months to construct a metal building in Dakota.