The Tulsa area is perfect for living, working, and playing. The climate is mild and comfortable, and the people here are friendly and welcoming. If you're looking to move to the Tulsa area or just add a second home here, there are many reasons why you'll love it.
One of the best things about Tulsa is that it offers plenty of opportunities for people who want to start their businesses without renting an office building or storefront. Many people choose a metal building as their business location because they can build the interior space exactly how they want it, using their ideas and creativity.
Metal buildings are a great addition to any yard. They can be used for anything from storage to a workshop. They are a great choice for Oklahoma, as they provide the strength and durability needed to withstand the elements. They can also be designed to match any architectural style and come in various colors.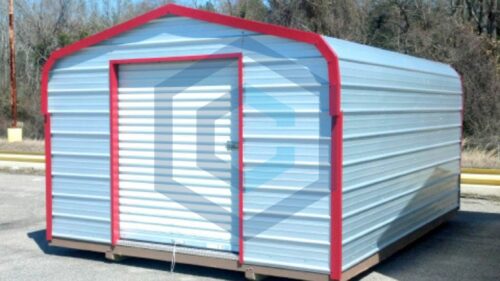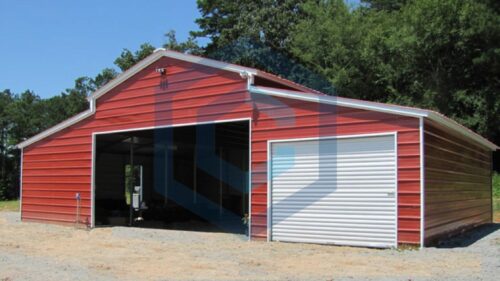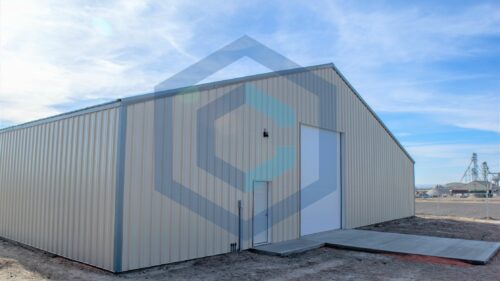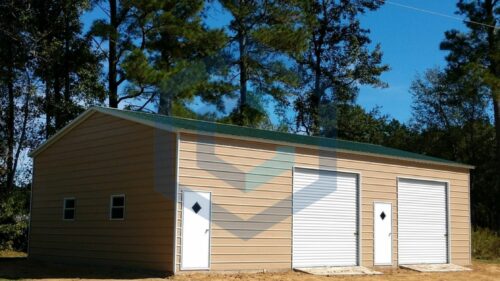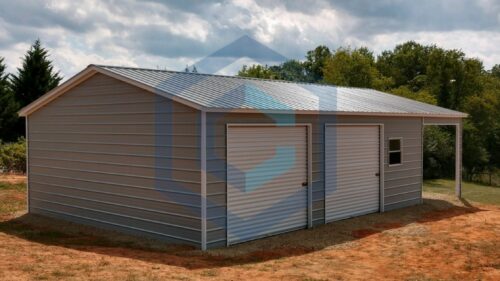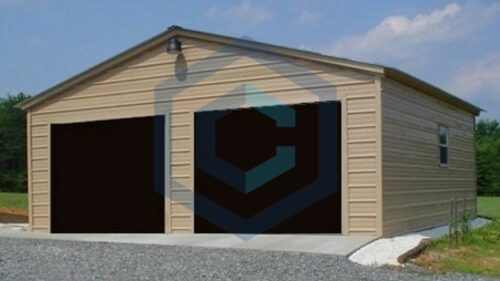 Metal buildings come in different sizes and shapes, so you don't have to worry about finding one that fits your needs perfectly. You can get a small warehouse or large industrial complex depending on how much space you need at any given time.
Whatever size you choose, metal buildings are durable enough to last for years without needing repairs or maintenance work done on them by anyone other than an experienced contractor who knows what he's doing! Read on for more valuable information about Oklahoma metal buildings.
Popular Metal Buildings In Oklahoma
A metal building gives you more flexibility in your design than any other type of building material. You can choose from many different styles of metal buildings in Oklahoma provided by Steel And Stud Metal Buildings Inc., including:
A metal garage provides excellent storage space for all kinds of things. You can store your car, boat, or RV in a garage to stay out of harm's way during harsh weather conditions like rain or snow storms. It also provides protection from thieves looking to steal your valuables while they're not being used on weekends or holidays when you may be away from home.
Barns are great for storing equipment and farm animals, keeping them safe from harsh weather conditions, predators and theft. They are available in a range of sizes and styles, from simple steel structures to large industrial buildings with multiple entrances and large overhead doors.
A metal barn is made from steel building kits that are joined together by welding or bolting. The material can be used to form the walls and the roof of a building. These steel structures typically have no insulation, but they provide effective protection against wind and rain. It is because they are strong enough to withstand violent storms without bending or twisting.
These are the most popular types of metal buildings for Oklahoma homeowners. They are used for a variety of applications, from parking cars to providing shelter from the elements. Steel and Stud Carports come in a wide range of sizes and styles, allowing you to create a carport that fits your needs and budget.
Greenhouse Metal Building
Greenhouses are very common in Oklahoma because their climate is suitable for growing many plants, including flowers, vegetables, and fruits such as peaches, plums, apples, etc. The greenhouse usually has a frame made from steel tubing, which supports the wooden panels on both ends so that air circulates freely inside the structure and allows sunlight penetration.
Portable canopies are great for providing shade over areas where people may need protection from sunlight or rain while they work on something important outside their homes or businesses. The canopy will provide protection from any kind of weather element while.
Not every metal carport vendor sells solar carports. But we do. It's one of our stand-out products, and it shows we're a leader in our industry. Solar carports cost more, but they'll drastically reduce your electric bills and help you recoup your investment over time.
Complete Your Oklahoma Metal Buildings Needs with Steel and Stud Covering
Here are some of the frequent uses of metal structures in Oklahoma include:
Agricultural Metal Buildings
Our agricultural buildings are used for storing hay, grain, livestock, and other farm products. These buildings are made from a combination of steel and aluminum to keep them lightweight. They are also energy efficient to help save on energy costs.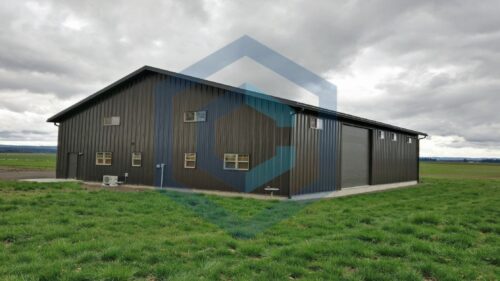 Metal Building Warehouses
If you have a business that needs to store large amounts of merchandise or raw materials, then metal warehouses are a great option. The fact that they are made from steel means they will be strong enough to handle heavy loads and sturdy enough to protect your items from weather damage.
These buildings can also be designed to include ventilation systems. Therefore, you won't have to worry about your inventory drying out or overheating while it's inside the warehouse.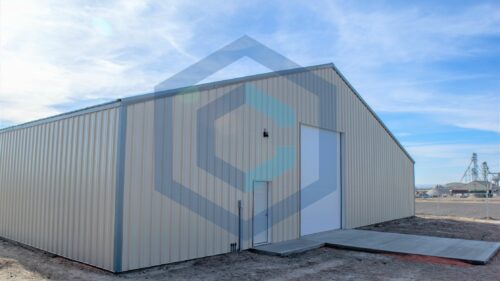 If you have ever wanted a garage built to last, Oklahoma metal garages may be the perfect solution for you. These garages can be used for cars or anything else that is too big or heavy for other types of buildings. Metal garages can withstand any weather condition, and they will not rust over time like other materials do. You can choose to have a commercial or residential metal garage, depending on your preferences.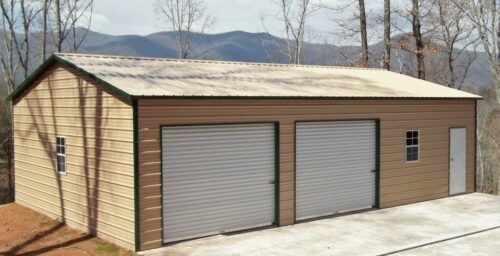 A metal workshop is an ideal space to store tools and equipment in one location, so they are always at hand when needed. Metal buildings with roll-up doors make it easy to store bulky items such as ladders or lawnmowers inside the workshop instead of storing them out on the patio or driveway, where they take up valuable space.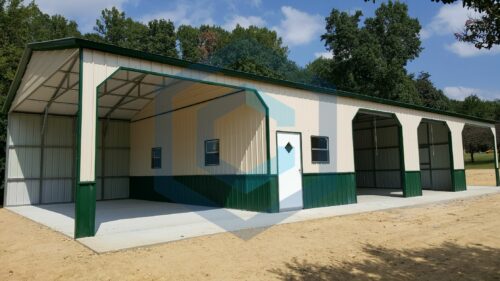 Commercial Metal Buildings
Metal buildings are popular for commercial use because they are durable, long-lasting, and easy to maintain. With metal buildings, you can avoid the problems with rot, mold, or mildew that can plague wooden structures. They also resist fire better than wood, which makes them an excellent choice for commercial buildings where flammable materials are stored on-site.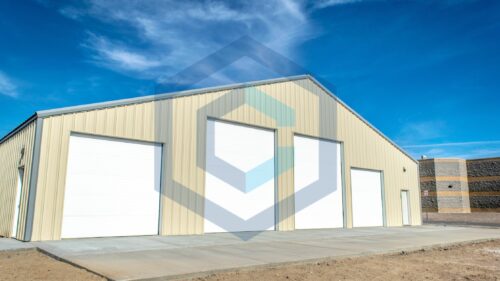 RV carports are a great way to make your RV more secure and protected from the elements. In Oklahoma, Steel and Stud can install metal buildings on your property at an affordable price.
Metal buildings are made of durable materials and can withstand the elements, which is why they are often used for recreational buildings. RV carports protect your vehicle from damage caused by rain, snow, and other harsh weather conditions. They also help prevent vandalism, a common problem among RV owners.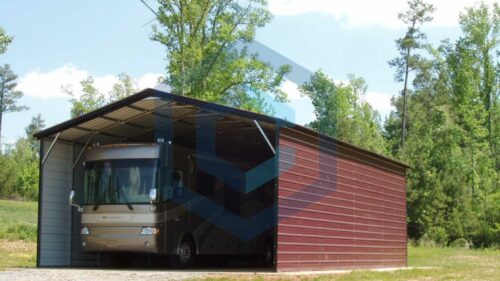 Benefits of Metal Buildings Oklahoma
The benefits of metal buildings Oklahoma are numerous, and they include:
Custom Metal Buildings By Steel And Stud in Oklahoma
Custom metal building is an excellent choice for residential, commercial, and industrial settings. A custom metal building is a prefabricated structure that can be built to fit any size or shape of your property.

Building with steel is an excellent choice for people who want a sturdy, durable building that will last for years. Steel buildings are also customizable, so you can choose how large or small you want the building to be.

Whether you're building a commercial structure or a residential garage, our metal building contractors can help you get the job done right. We'll deliver your custom metal building to your site, assemble it, and ensure it's properly anchored to the ground. So, you don't have to worry about anything else but enjoying your new structure.
Factors to Consider When Buying Metal Buildings in Oklahoma
Buying a metal building online can be tricky. Many manufacturers and metal building sellers are at your assistance. Choosing the best among them requires awareness, understanding, and good bargaining skills. The following factors below will help you develop a more mature mind for a good buy.
Building codes and zoning regulations
Before buying a metal building, ensure you know all the building codes or zoning regulations that apply to Oklahoma State.  Check regulations and specifications regarding the building's size, design, and location, to ensure that the building you're considering complies with them.
Quality of the building materials
A metal building made of high-quality materials can sustain humid weather in most parts of Oklahoma. Steel and Stud metal buildings are constructed using durable, heavy-duty steel engineered to withstand Oklahoma's weather conditions.
When you order a metal building kit online, add the logistic and installation charges to the total cost. We offer free shipping to various locations; please check if it applies to your city.  Also, only if you are skillful and handy with tools- assemble the building yourself or hire a professional to do it for you.
Customer service and warranty
Research the company's customer service and warranty policies before ordering metal building online. We ensure you get assistance on any questions or issues with your building size, color, or customization and that a warranty covers the building.
Research the company and read reviews and testimonials from other customers who have purchased metal buildings from the same company. This can give you an idea of the company's reputation and the quality of its products.
If you have budget constraints, check if the company offers financing options and if they suit your needs.
It's important to take the time to carefully research and consider all of these factors before making a purchase. This will help ensure that you're buying a high-quality metal building that meets your needs and is within your budget.
Metal Building Sizes & Designs in Oklahoma
Metal buildings are the ideal solution for any commercial or industrial application. Whether you're looking to expand your current facility or just need a temporary structure, our metal building contractors can offer custom designs and construct a structure that meets your needs.
Metal building sizes & designs in Oklahoma can range from a small, single-story structures to larger buildings that are three or four stories high. It depends on how you plan your building, size, location, and budget.
The size of your metal building can be measured by its width, length, height, and depth. It is important to know the area where you will put your metal building, as this will help you determine the size of the structure. If you have a small site or limited space available, it is better to opt for smaller structures rather than larger ones.
The design of your steel building can also vary depending on what type of structure you want to build and how much money you want to invest. There are several metal buildings, such as barns, garages, and carports. They come in different sizes depending on their purpose and whether they will be used for commercial or residential purposes.
Color Options for Metal Buildings In Oklahoma
The color of your building is an important factor in the overall look and feel of your home or business. There are many different types of metal building colors. The color options available for your metal building will depend on the manufacturer, but there are plenty of colors to choose from.
Some are more popular than others, so you may consider your options carefully before deciding. You can choose from a variety of options for metal buildings in Oklahoma, including:
Black
White
Sandstone
Gray
Clay
Silver
Red
Slate Blue
Pebble Beige
Tan and many more
Metal Building Prices Oklahoma
Metal building prices in Oklahoma are among the most affordable in the country. When comparing metal building prices to other types of construction, such as brick or block, it's easy to see why so many contractors and homeowners choose to build with metal.
Metal building prices depend on your building size and the type of metal you choose. The cost of a building is often determined by how much material is required. For example, if you need more than one steel or aluminum sheet, your costs will go up considerably.

Metal building prices in Oklahoma are also based on several factors, whether prefabricated or custom-built. The quality of your metal building will also make a difference in the cost.

The size of the metal building you need will be determined by how much space you need to store your equipment and vehicles. The type of metal used also makes a difference in price. Aluminum is usually less expensive than steel because it is lighter in weight and requires less material to build with.

However, aluminum does not always have as long a lifespan as steel. So, it may not be worth using for some applications, such as commercial buildings or garages, where durability may be more important than cost savings. The best way to find out how much it will cost for a particular project is to get an estimate from a reputable contractor or value engineer in your area.
Read Also: Also Read: Why Steel is The Best Material For Building
Financing Options For Metal Buildings in Oklahoma
Buying or constructing a metal building can be costly for many; hence, there are several options for financing metal buildings in Oklahoma, like traditional bank loans, SBA loans, private lending, equipment financing, and government grants are available.
When one finances metal buildings, they save themselves from cash deficiency, reserve cash flow, and enjoy tax benefits. Some business owners prefer to get finance to have a better cost of capital or be prepared for future cash flow requirements.
Small business owners, farmers, contractors, homeowners, non-profit organizations, and construction companies always looking for easy, quick, and affordable financing options should research, compare options and consult with a financial advisor or loan officer to find the best option.
Financing options and terms may vary based on the use of the building and the creditworthiness of the borrower.
We can also help with a consultation on financing your metal building in Oklahoma.
Building Regulation For Metal Carports In Oklahoma
Oklahoma residents do not require a permit for any metal building kit smaller than 100 square feet. 

A minimum of two hours' notice is required to schedule an inspection and should be done before scheduling a concrete truck to be poured.
The City of Mustangand the Oklahoma Uniform Building Code Commission

(OUBCC) have specific

building codes for steel buildings like IRC, IBC, IPC, IFC, IMC, IFGC, and NEC  for the construction, repair, and alteration of metal buildings. These codes and regulations have been adopted to ensure that all construction projects meet specific safety, quality, and durability standards.

They have policies affecting the metal building designs, materials, and workmanship used for clear-span framing and footing construction. 

These policies are available for review by contacting the Community Development Department at

(405) 376-9873.

Residential Metal building owners may only perform limited work with City licenses or permits. Such work includes repair, maintenance, or minor remodeling. 

The homeowner in Oklahoma's responsibility is to ensure that the work being done is compliant with the building codes and regulations the City of Mustang sets.
Maintenance And Repairs For Metal Buildings in Oklahoma
Moisture in Oklahoma air can be a real threat to metal structures. Regular humidity and exposure to water can lead to mold and rust, which can cause damage and decrease the lifespan of your metal building. There are ways to prevent this:
Our regular maintenance tips, such as painting scratched panels, fixing leaks, and clearing off twigs, can help you reduce costs over time. Checking your insulation and fixing any damage can also save you money on energy bills.
Read Also: How to Paint A Metal Building
At Steel and Stud, we understand the importance of trust. Our high-quality steel buildings require very little maintenance and can withstand harsh weather conditions. With a simple follow-up procedure and regular maintenance schedule, your metal structure will retain its beauty and value for many years to come.
Why Choose Steel And Stud for Your Metal Building Oklahoma
✅ Steel and Stud is an established company with experience in the industry. We have been serving customers across America and have built a reputation for providing high-quality products and services. Our product range includes metal buildings, pre-engineered metal buildings, modular office buildings, steel garages, and warehouses. We offer various customization options to meet your needs and budget.
✅ Our team is highly skilled and knowledgeable. They will work with you throughout the design process to ensure that you get exactly what you want for your Oklahoma metal building project. Our experts can help you choose the right material for your project based on factors such as strength requirements, budget, and other considerations.
✅ We manufacture all our products at our state-of-the-art facility in Oklahoma City, so we can guarantee their durability and reliability. We also offer superior customer service during installation so that you don't have to worry about anything else while we care for everything else! When you choose Steel and Stud, you can rest assured that you will receive a quality product at an affordable price.
Metal Building Sizes Available At Steel And Stud
Metal Building Sizes

Metal Building Sizes

Metal Building Sizes

Metal Building Sizes
We Deliver And Install Metal Buildings Across Oklahoma
Oklahoma City, Tulsa, Norman, Broken Arrow, Edmond, Lawton, Moore, Midwest City, Enid, Stillwater, Owasso, Muskogee, Bartlesville, Shawnee, Bixby, Jenks, Ardmore, Ponca City, Yukon, Duncan, Sapulpa, Del City, Bethany, Sand Springs, Mustang, Claremore, Altus, Durant, McAlester, El Reno, and many more.
Although the exact delivery date (timeframe) cannot be assured, Steel And Stud can provide you with an estimated timeframe of when you can expect your metal building.
| Time Frame | Delivery of Metal Building (%) |
| --- | --- |
| | |
| | |
| | |
| | |
Other Convenient Locations to Serve You.
States

States

States

States

Louisiana Metal Buildings

West Virginia Metal Buildings
Frequently Asked Questions
What are the dimensions and specifications of the metal building kit?
We have more than 80 sizes with different specifications of metal building kits with us. Please check here for your desired metal building sizes.
What materials are used in the manufacturing of the metal building kit?
We use galvanized steel, red oxide iron, and high-quality aluminum while manufacturing the metal building kits. Even the glass, insulation system, wires, and panels are of the best quality with Steel and Stud.
What is the cost of the metal building kit and any additional costs for customization or assembly?
The cost of a metal building varies with size, location, and other customization. Please contact 1-877-275-7048 to talk with our executives.
What is the lead time for delivery and assembly of the metal building kit to Tulsa?
We need to know more details to answer your query. Contact Us and Please share more information so that we can assist you.
Do Steel and Stud offer any warranties or guarantees on the building?
All our metal building kits come with 20 years warranty.
Steel Buildings Warranty Details
Frame Warranty—-20-Year Limited + Product Pledge
Sheet Metal Warranty—-20 Year Paint Finish