Cold, wet and rainy doesn't make the perfect condition to work outside. If you have a business where you work on cars or do any kind of work outdoors, we have the perfect answer. Storage metal buildings make significant additional buildings to keep you warm and dry all winter long. Residential metal buildings in Washington are available near your home, while commercial metal buildings can be installed wherever you have property. Metal shop buildings for sale in Washington offer incredible space and storage room when you need it most.
We offer Bugdet-friendly metal buildings and also include shipping and installation at no additional charge. We can give metal building quotes over the phone. Metal building kits at homes shouldn't cost an arm and a leg; we have what you need at prices you want to pay. Metal barn buildings for sale are great options for anyone with small farm animals or livestock. Any of our metal building prices in Washington are hard to beat, especially when you consider free shipping and installation figured into the metal building cost.
Prebuilt steel buildings are built with quality materials to last a lifetime. All our metal buildings for sale in Washington are sturdy and can stand up to the crazy climate changes. Prefabricated steel shops come with metal roofs, and the prefab unit is made from high-strength steel materials. Metal building kits for sale in Washington can keep you safe and dry in a hostile climate.
We also have metal buildings for churches and for kennels. No matter your business or hobby, we've got the right metal building kit for sale in Washington for you. Call us at your convenience, and one of our friendly, helpful staff will get you to own the perfect structure for your specific needs.
Major Occupational Sectors in Washington Where Metal Buildings can be Installed
The coming of various residential and commercial sectors in Washington requires the installation of proper spaces. With the increasing demand for safety and sustainability, most people are switching from traditional to metal buildings. Numerous metal buildings are based across residential, agricultural, and commercial sectors. Here are some of the major ones.
Commercial and Industrial Sectors
"Steel and Stud" have become an essential part of Washington's thriving commercial and industrial community. With technology and tourism driving the city, installing the best office metal buildings has become necessary. Commercial steel buildings are based on the regulations determining property safety. We will examine the area and height and install the commercial and industrial buildings according to your requirements.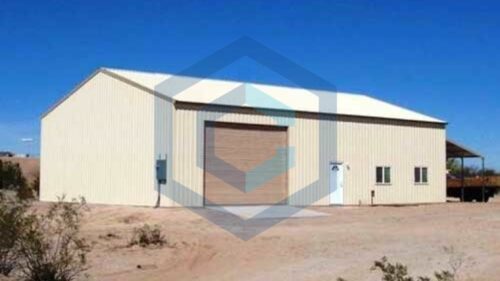 The idea of metal buildings across agricultural Sectors can be quite beneficial. It is helping gamers with all their agricultural and farming requirements. The agricultural steel buildings aim to accommodate grains, livestock crops, chestnuts, honey, and all their agricultural requirements. 
We help build barns of different sizes at "Steel and Stud" for agricultural storage. Apart from barns, we have strong steel sheds to meet every farmer's requirements. With affordable solutions, we provide customization as well.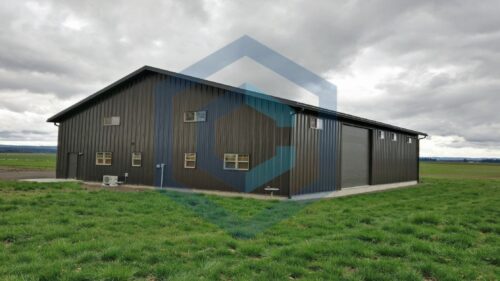 Residential Metal Buildings
Home construction has always been challenging, faster, and more affordable. With a wide range of residential options, we bring only the best for all our clients. Our range of residential metal buildings, such as living quarters and barn-dominium, is designed to suit all your needs. Since it is your home, we ensure to bring comfort and flexibility into the properties. Before starting with residential metal buildings, we understand your requirements regarding size, design, materials, and aesthetics and deliver the best structures with 50 years of warranty.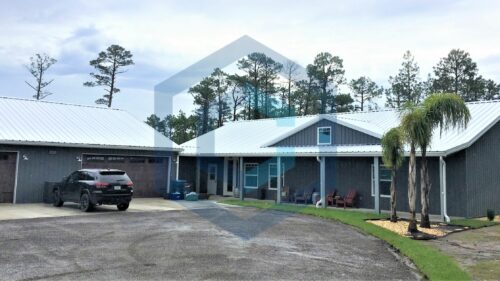 Benefits of Owning a Metal Building in Washington
The metal buildings can easily mould themselves depending on the requirements of the individual. It is important to note that since they cater to the needs of every individual, these metal buildings in Washington can also be customized. If you have customization requirements, you can contact professionals at "Steel and Stud" for more details. 
Here are some of the prominent benefits of installing adaptable custom metal buildings:
Steel is one of the most durable materials. Steel buildings are usually made of different metals, so they can easily withstand severe weather conditions. The regular atmospheric condition of Washington always paves the way for windy conditions in the region. Our customized steel buildings will withstand heavy wind loads, promising you the protection of assets. They are insulated, completely promising complete comfort.
If you're looking for insulation options for your metal buildings in Washington, our expert guide on How to Insulate Metal Buildings will help you.
Metal buildings by "Steel and Stud" ensure the installation is done correctly with complete security. For most of the structures, we have components ready, and in case you have a customized requirement, we will complete the manufacturing process and install orders within the minimum possible time and rates. 
We have all the materials ready for standard sizes and will install your building quickly. As a result, you will also be able to start your work soon. This further helps save money regarding rental availability and maintenance costs.
Commercial office metal buildings from "Steel and Stud" usually have a very flexible design. Since you are customizing them with Steel and Stud, you can choose the commercial metal building height, design, and other elements. Depending on how you will use the space, you can choose whether you want the space to be enclosed or open. 
So no matter your requirements, Steel and Stud metal building experts will install it with the best professional guidance.
Metal Building Installation Process in Washington
Metal building installation has always been challenging. With professional support from Steel and Stud, we ensure maximum structural strength during installation. We adhere to all the guidelines and codes of conduct Here are all the steps to follow for the installation of a metal building in Washington with help from experts at Steel and Stud:
Identify the

type of metal building

you wish to install (residential or commercial) in a particular location. 

Make sure to prepare the construction site. You will need to lay down

different types of foundations to install metal buildings

. Therefore, identify what foundation suits the particular type of building and then

level the land

according to it. 

Discuss with our professionals the dimensions of the metal building you want to install. 

It would help if you built the building as per Washington's rules and regulations. Our experts can guide you through the process, including the process, fees, plans, inspection, and more. 
Once all the materials have reached the destination, we will take care of the metal building installation process. With our team of professionals, we will ensure that the building is built within the deadline.
Metal Buildings Customization Options with Steel and Stud in Washington
It is advisable to opt for customization for a personalized touch to the metal buildings. As experts in installing metal buildings, our experts at Steel and Stud will first understand your requirement and then proceed with the process. Therefore, we provide complete customization options for metal buildings in Washington. Here are some of our prominent customization solutions:
We take expertise in various

metal building color palettes

and

roof styles

. Once you let us know what you're looking for, we will present all the options and go with the ones that best suit your requirements. The personalized touch to the metal buildings will help to enhance the appearance of the building and improve its aesthetic appeal. 

Residential or commercial, Steel and Stud has something for everyone. We can help you establish metal buildings of different types that will suit your requirements. It will help in increasing the potential. 

Customization gives you complete flexibility on how you wish to proceed with the building. When you work with Steel and Stud, we allow you to choose what you want. Therefore, you can select the number of doors and

metal building windows

you want and where. Since you are personalizing the property, you have the first say in how to design the property. 

Work closely with our Steel and Stud experts to create your chosen building. You can select the type of building and its dimensions. No matter how big or small your property is, our experts will customize your entire design. 

While you decorate the interiors, also focus on leveraging the appearance of exteriors with roofs and eaves. At Steel and Stud, we have flexible anchor options to provide the best foundations with professional support.
Metal Building Codes in Washington
When it comes to the installation of metal buildings, it becomes essential to stay updated with the latest guidelines. As per the guidelines in Washington, the metal buildings will need to be built according to the codes and standards to ensure that they are excellent. 
The metal building codes in Washington are aimed at safeguarding the residents of the building. Since metal buildings are heavy, the collapse of those can have a significant negative impact on the area. If you are new, it can be tricky for you to understand the metal building codes. 
At Steel and Stud, we ensure to build and install the building according to the standards. Before and after the installation process, we check the minor details to ensure maximum safety standards. 
Below are some of the prominent codes that all the residents of Washington must follow:
It is necessary to cater to these codes of conduct while installing the metal buildings. It helps avoid any unnecessary fiasco, thereby saving money and legal trouble.
Financing Options for Metal Buildings in Washington
Metal Buildings can be quite expensive, so it is important to consider your financial condition before the installation. Whether you need metal buildings for residential or commercial space, it can be costly. Steel and Stud promise to provide affordable metal building prices for your convenience. Furthermore, there are various financing options available that you can choose from.
Some of the main ways through which you can finance the metal buildings in Washington include:
Mortgage

Personal Loan

Private Lender

Government Loans (applicable for residential and commercial properties)

Home Equity Loans

Banks

USDA agricultural loans (mostly for commercial properties)

Credit Cards (only if you have a high credit limit)
If you are still looking for the best financing option for your metal building construction, Steel and Stud can help you. Depending on your requirements, our experts will guide you in the right direction to make the best choice in terms of financing. With our guidance, you can achieve your long-term financial goals and get the metal building.
Stud and Steel are one of Washington's leading organizations catering to everyone's needs regarding the metal building. If you are new to this sector, you may need to be made aware of how it works. Therefore, working with professionals can be important in easing things, especially in building steel buildings. 
Whether you opt for commercial or residential buildings, your comfort is our prime priority. Therefore, we make sure to take care of proper ventilation across the spaces. We promise safety, longevity, durability, and affordability at Steel and Stud.
Reach out to professionals at Stud and Steel to know more.
Metal Building Sizes Available At Steel And Stud
Metal Building Sizes

Metal Building Sizes

Metal Building Sizes

Metal Building Sizes
We Deliver And Install Metal Buildings Across Washington
Although the exact delivery date (timeframe) cannot be assured, Steel And Stud can provide you with an estimated timeframe of when you can expect your metal building.
| Time Frame | Delivery of Metal Building (%) |
| --- | --- |
| | |
| | |
| | |
| | |
Other Convenient Locations to Serve You.
States

States

States

States

Washington Metal Buildings

West Virginia Metal Buildings
Frequently Asked Questions
What are the benefits of steel buildings compared to other materials?
Steel buildings are known for their durability, strength, and resistance to weather, fire, and pests. They can be erected quickly and require minimal maintenance. Steel is also an eco-friendly material, as it is recyclable and reduces waste compared to other building materials.
Are steel buildings suitable for Washington's climate?
Yes, steel buildings are well-suited to the climate in Washington. They can withstand heavy rain, snow, and wind and resist the damaging effects of moisture, which is important in a state with a lot of precipitation. Steel buildings are also fire-resistant, an added benefit in areas prone to wildfires.
Can steel buildings be customized to meet my needs?
Yes, steel buildings can be customized to meet your specific requirements. You can connect with Steel and Stud to learn about customization.
Are steel buildings cost-effective in Washington?
Yes, steel buildings are generally considered a cost-effective building solution in Washington. They are less expensive to construct and maintain than traditional building materials and can be erected quickly, saving time and money.