Louisiana is known for unpredicted temperature and weather conditions. Home or business owners sometimes have to face heavy losses on their priced possessions, be it their vehicles, livestock, farming equipment, or any other assets. Moreover, constructing traditional cement and mortar structures assures no guarantee from weather conditions and is also costly for the owners.
To help with cost-effective benefits, Metal Buildings are efficient investments in Louisiana. Metal structures from Steel and Stud are constructed using robust steel frames and can withstand harsh weather conditions. Be it for agricultural or commercial business owners, homeowners, commercial property owners, or sports organizations, different standard and customized sizes available in metal buildings are a perfect fit and affordable investment for every industry type.
But, the scarcity of good metal building dealers in Louisiana was a major concern for the residents, and Steel and Stud have stepped in to bridge the gap.
Popular Metal Buildings in Louisiana
Steel carports are most commonly used as car covers, but they can also be used as outdoor storage shelters. We sell carport kits, as well, which are designed for do-it-yourself assembly. In addition, we sell RV carports and portable carports, which are compact and easy to move.
Our steel garages are fully customizable. No matter what size you need, and no matter what features you require, we can help you design a garage to fit your needs. We also sell garage kits, which are a bit easier to install, and portable garages that can easily be moved.
Portable canopies can be used in more ways than just about any other products we sell. Their light-weight construction makes them extremely easy to install, take down and even move. Not only that, the wide variety of sun shelter options we stock makes it easy to pick the right one.
One of the biggest trends in home building, barndominiums — a combination of "barn" and "condominium" — are houses often built on large plots of land in rural areas. Barn homes are more affordable than houses made of other more costly materials, like brick or stone.
Another home building trend, shouses, or shop houses, are residential structures with a built-in shop. A shouse is also known as a shop with living quarters attached. These home styles are ideal for homeowners who require a place to work, but don't want to build a detached workshop.
Cold-formed Steel Framing
In addition to metal carports and steel buildings, we sell all kinds of metal building materials, including cold-formed steel framing. We stock purlins, trusses, studs and track framing. These frames can be used to support roofs, load-bearing walls, interior walls and more.
Utility Carports And Sheds
The biggest selling point of a utility shed is that they're often designed to include both open and enclosed space — like a carport with storage. We also sell portable sheds, which are mobile, as well as lean-to and loafing sheds, which are partially enclosed utility buildings.
Not every metal carport vendor sells solar carports. But we do. It's one of our stand-out products, and it shows we're a leader in our industry. Solar carports cost more, but they'll drastically reduce your electric bills and help you recoup your investment over time.
Accessory Dwelling Units (ADUs)
ADUs, also known as mother-in-law suites and granny flats, are gaining traction throughout the country. They help control rental rates while giving homeowners the opportunity to supplement their income. Although they can be costly, metal ADUs are a great affordable solution.
Complete Your Louisiana Metal Buildings Needs with Steel and Stud Covering
Agricultural Metal Buildings Louisiana
As a farmer in Louisiana, you have been considering investing in an agricultural metal building to provide shelter for your equipment and livestock.
If a resident faces a space crunch due to the limited availability of land, then metal barns and sheds are an ideal option. Steel and Stud deal with multiple size options for metal barns and sheds, which will protect agricultural equipment and livestock from unpredicted weather damages.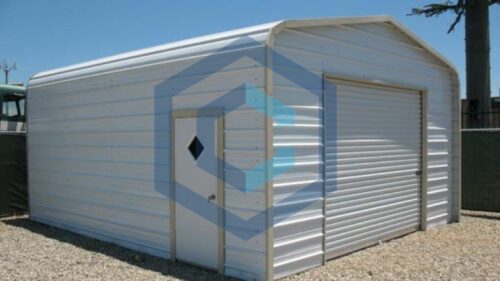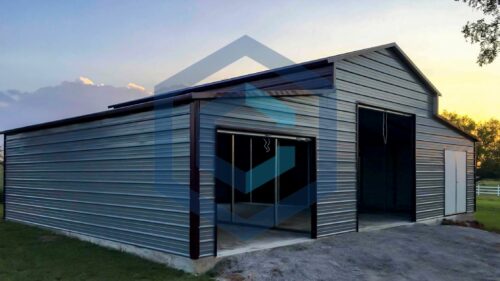 Metal Warehouses And Factories Louisiana
As a business owner in Louisiana, you are in need of additional warehouse or factory space to accommodate the growth of your company. Metal warehouses and factories are an excellent choice for business owners as the structure provides extra space and cost-saving benefits and can be customized according to your requirement or industry needs.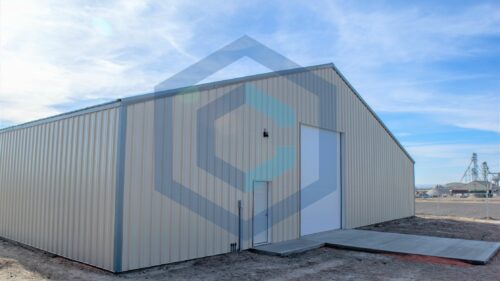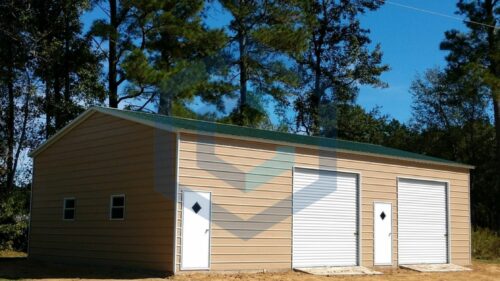 Metal Building Office & Retails Stores Louisiana
Are you a Business Owner, investor, Government Agency or organization, Property Management Company or Real estate developers looking for a place to conduct business or sell goods and services.
Metal buildings for office and retail stores offer easy expansion options to the owners. Moreover, these buildings remain stable and protects during harsh weather conditions- fulfilling safety aspects for the owners. Metal building offices can also be easily constructed with parking spaces to avoid any crunch.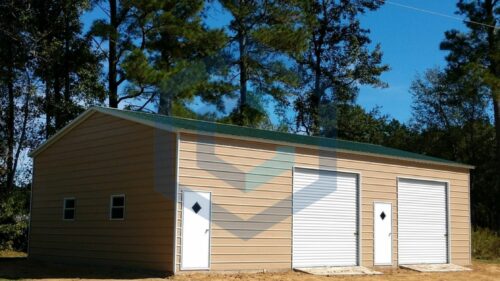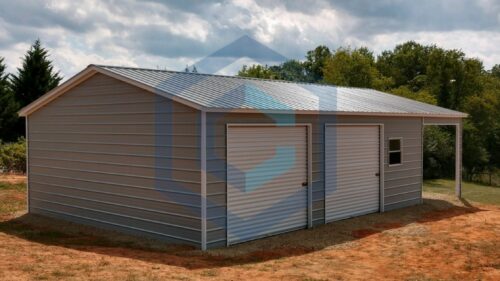 Metal Building Garages, Workshops, And Homes in Louisiana
If you're planning to install an additional carport, garage, workshop, or living quarter to your existing space, then metal building options from Steel and Stud will help you meet the design aesthetics, making the extra unit look like an overall part of your house. Also, these metal structures can be customized with the desired number of walls, windows, and door openings, increasing the functionality of the space.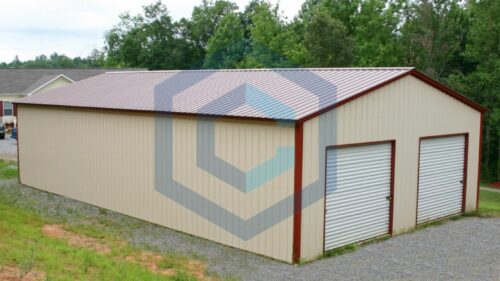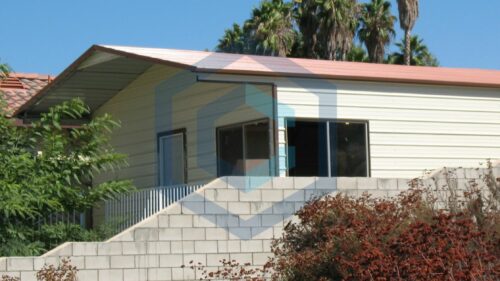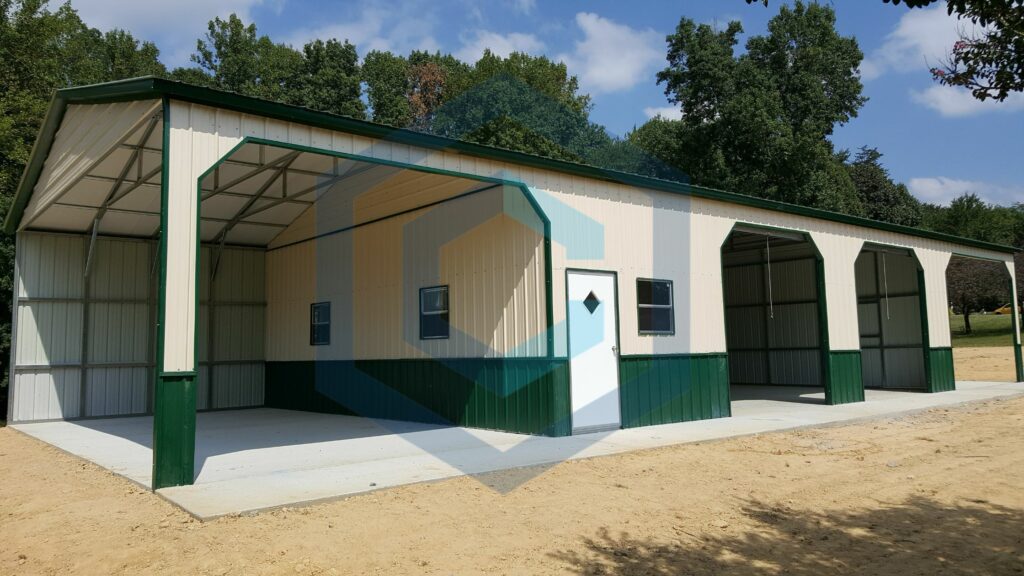 Metal Building Churches, Schools, Community Centers, And Event Spaces in Louisiana
All these public structures need to be designed with minor maintenance and cost factors. Metal Buildings or Steel Buildings options  are ideal because they require no frequent maintenance and can be installed at a very affordable quote.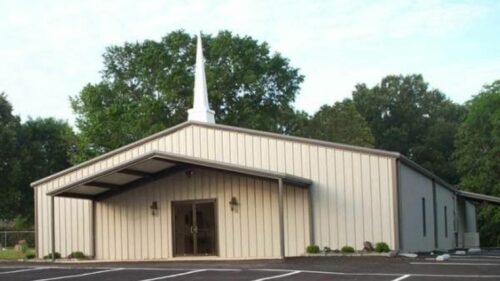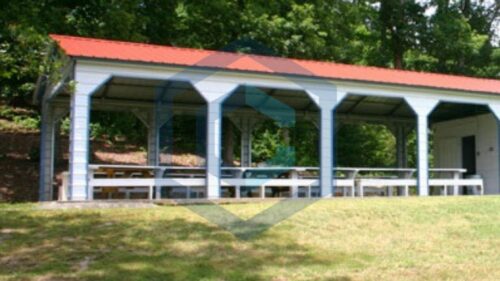 Benefits of Buying Metal Buildings in Louisiana
There are several compelling reasons for people in Louisiana to consider purchasing a metal building or steel building.
Metal buildings can easily last for around 50-100 years with least or no maintenance, further relying on the user of the structure over time. Steel frames are water-resilient and secure structure joints, increasing building lifespan compared to traditional buildings with inadequate layouts.
Metal buildings consume only ⅔ of the generated electricity and ⅓ of the overall energy. It is because metal sheets are reflective and reduce the cooling loads. These can be installed with sheathing ventilation that allows heat to disappear through a vent in summer and acts as an insulating layer in winter.
Natural Disaster Resistance
Hurricanes, tornadoes, and earthquakes are common in Louisiana and often lead to major assets damage to the owners. Steel Buildings ensure protection against these uncalled disasters. Metal roof fastener design, building foundation, and framing selection by metal building experts ensure its resistance and offer the utmost safety to the residents.
Customizable Steel Buildings in Louisiana
Enhance the value of your property with a custom steel building or accessory dwelling unit from Steel and Stud. Our superior materials and craftsmanship ensure that these additions will not only add value to your home or business, but also maintain the quality of your property. Don't miss out on this opportunity to increase the value of your property.
Steel and Stud custom steel buildings are equipped to serve multiple purposes and exceed your expectations. Whatever it is you're looking for – a storage facility, an agricultural structure or even a small addition onto your retail space- our staff will provide you with the tools necessary in order to get it done! Once you reach out to us, we'll pair up with one of our talented designers and come up with the perfect building plans that are tailored just for you. From there on out? We take care of all production needs until completion.
Factors to Consider When Buying Metal Buildings in Louisiana
As we've already mentioned, Louisiana has its fair share of severe weather. And while you may be buying a steel building to protect your belongings from the weather, you also want to be sure your metal building is able to withstand Louisiana's weather.
On top of that, Louisiana has a lot of history, which means a lot of the buildings are very old. In order to ensure those buildings are preserved, there are certain building regulations you may have to abide by when you install a metal building that you may not have to elsewhere.
To make sure you don't encounter any issues with metal buildings in Louisiana, we've outlined a few key factors to look out for during the design phase of your project.
Thunderstorms — and sometimes tropical storms — are a fact of life in the Pelican State. In fact, these storms may be why you're looking at buying metal buildings in Louisiana. But what can you do to make sure your steel shelter is prepared to take on these storms?
Anchors, like we already mentioned, secure metal buildings to the ground. Concrete anchors driven into a concrete slab is really the strongest method of anchoring.
And when you install a steel building on grass, dirt, gravel, or asphalt, you can use mobile home anchors to increase the wind resistance.
One other thing you can do is use natural windbreaks. For example, if a section of trees can be used as a windscreen for your building, you may want to take that into account when determining the location for your new metal carport or garage.
As Louisianans know, severe storms often result in flooding, which can cause all kinds of problems. In fact, there are requirements in some areas to take into account potential floods.
For example, if you live in a floodplain, you may be required by your local planning and development authorities to install flood vents. These relieve the water pressure during a flood, which helps prevent both short-term and long-term damage to the building.
Another benefit of complying with flood requirements is that insurance rates are often less when you have proper vents and other preventive measures in place for flood damage. Otherwise, insurance companies have to consider the worst-case scenario in the event of a bad flood.
In a state with a complex and fascinating history, it's not surprising that many areas have historic districts or buildings. If you live in a historic district, you may have to adhere to specific building requirements in order to get approval for construction permits — if those are required.
And in the case of a secondary structure, like steel shelters and metal buildings in Louisiana, you may be limited to specific buildings colors. That's just an example, but it's important to make sure your metal building complies with all historical building regulations, on top of general ones.
Installing metal carports in Louisiana that don't comply with historic building regulations is not worth it. You'll face additional time and expenses to remedy the violations, and you may even be required to remove the structure entirely.
Prices for Metal Building in Louisiana
We ship, deliver and assemble metal buildings all over the state. All the prices for steel shelters and metal buildings in Louisiana include delivery and installation.
After ordering your new carport, we determine a delivery date based on what works for you. All you need to do is meet us on-site at the arranged time. We do the rest, fast and easy.
To get an idea of our starting prices, please see the pricing chart below:
| Dimensions | Metal Carport Cost* | Steel Building Cost* |
| --- | --- | --- |
| | | |
| | | |
| | | |
| | | |
| | | |
Building Regulation For Metal Buildings In Louisiana
Building codes ensure safety and protect the health of your community and family as these follow uniform guidelines for new and existing structures according to the weather and climate in your locality.
Every state has land use regulations. And depending on where you live and how you design your metal building, you may be required to obtain permits before installing it. But, applying for the code is an extensive procedure for the owners as they need to get permits from different departments, including UpCodes, Louisiana State Uniform Construction Code Council, and Building Codes Assistance Project.
Louisiana cities generally require a permit for "substantial" utility buildings, like steel carports and garages. Buildings under 200 square feet of floor space may be exempt.
But keep in mind, development standards vary by city and county, so be sure to check with your local building and planning authorities before installing a steel building.
You must comply with all the requirements in your particular locale and it is imperative that you obtain the proper permits in advance. If you fail to do so, you could be fined, or worse, ordered to renovate or demolish the building.
Steel and Stud metal building contractors are familiar with the entire process and eliminate this code permit hassle on your end. We handle all the building codes process, in and outs, and provide you with the installation permissions.
For general information on construction and permit requirements, check out the Louisiana State Uniform Construction Code Council website.
Financing Options For Metal Buildings in Louisiana
Metal building financing is highly opted in Louisiana, but most owners end up trapped in the web of increased interest rates by the financiers. There are available financing options- either fund it by yourself or ask for loans, a lease, or finances from the metal building company.
If you have enough funds to finance your structure, you need not pay loans, interest, and other charges. But if you're planning to opt for external financing, then you need to check out different metal building financing options and consider their terms and conditions and interest rates to avoid any surplus charges.
Based on all these aspects, have a comparative analysis and determine which options work best in your favor.
Maintenance And Repairs For Metal Buildings in Louisiana
A steel building is durable but requires frequent maintenance checks to check. Although metal sheets provided by Steel and Stud are not easily prone to rust and other damages, the weather sometimes may crack the protective shield and lead to minor damages. Addressing these damages timely is the best solution; otherwise, the problem may enter the complete structure and disturb its stability.
It is advised to check the details of the maintenance of repair plans from the preferred metal building company to stick to a regular maintenance schedule to ensure optimal building health for longer years.
Unprecited weather conditions in Louisiana are one of the major reasons for asset damage, and traditional buildings are not an ideal protection solution. Traditional structures cannot withstand harsh weather conditions and may involve extra installation costs. Metal buildings possess the quality to withstand strongly against any natural disaster and offer 30% less pricing quotes than other options.
The customization factor also increases the structure's functionality and allows owners to enjoy an aesthetic addition to their existing building. If you're planning to install a structure and are confused about whether the metal building will suit your industry niche, our experts have clarified answers to all your queries.
Connect with our metal-building experts at 1-877-275-7048 to learn more about metal-building benefits in Louisiana.
Metal Building Sizes Available At Steel And Stud
Metal Building Sizes

Metal Building Sizes

Metal Building Sizes

Metal Building Sizes
We Deliver And Install Metal Buildings Across Louisiana
Acadia, Allen, Ascension, Assumption, Avoyelles, Beauregard, Bienville, Bossier, Caddo, Calcasieu, Caldwell, Cameron, Catahoula, Claiborne, Concordia, De Soto, East Baton Rouge, East Carroll, East Feliciana, Evangeline, Franklin, Grant, Iberia, Iberville, Jackson, Jefferson, Jefferson Davis, La Salle, Lafayette, Lafourche, Lincoln, Livingston, Madison, Morehouse, Natchitoches, Orleans, Ouachita, Plaquemines, Pointe Coupee, Rapides, Red River, Richland, Sabine, St. Bernard, St. Charles, St. Helena, St. James, St. John the Baptist, St. Landry, St. Martin, St. Mary, St. Tammany, Tangipahoa, Tensas, Terrebonne, Union, Vermilion, Vernon, Washington, Webster, West Baton Rouge, West Carroll, West Feliciana, Winn.
Although the exact delivery date (timeframe) cannot be assured, Steel And Stud can provide you with an estimated timeframe of when you can expect your metal building.
| Time Frame | Delivery of Metal Building (%) |
| --- | --- |
| | |
| | |
| | |
| | |
Other Convenient Locations to Serve You.
States

States

States

States

Louisiana Metal Buildings

West Virginia Metal Buildings
Frequently Asked Questions
Can I use a metal building as a permanent residence in Louisiana?
Metal buildings are versatile and can be used for all commercial or residential purposes.
What are the energy efficiency options for metal buildings in Louisiana?
Metal sheets save ⅓ of the overall energy costs, and Steel and Stud provide you with sheathing ventilation energy efficiency options for cost-saving benefits.
How long does it typically take to construct a metal building in Louisiana?
Depending on the size and features of the preferred building options, it usually takes around 7-10 days to install a metal structure.
What is the lifespan of a metal building in Louisiana?
Depending on the use and maintenance schedule, metal building lasts for 30+ years in Louisiana. 
What are the different roofing options for metal buildings in Louisiana?
Metal tile roofs, standing seam roofs, slate roofs, aluminum roofs, zinc metal roofs, and steel roofs are the different roofing options in metal buildings.
How is the warranty on a metal building handled?
Varying on the selected product, Steel and Stud usually provide 90-day workmanship and 50 days structure guarantee.
How can I prevent rust on my metal building?
Keeping moisture away from the metal is the only way to prevent rust on metal buildings.
What are Louisiana's standard sizes and dimensions of metal buildings?
20×40 for retail stores, 40×60 for residential purposes, and 60×60 for offices are the most opted standard sizes of metal buildings in Louisiana.
Are metal buildings more expensive than traditional wood or concrete buildings in Louisiana?
Metal building is cheaper than wooden or concrete structures and helps save extra maintenance costs.
Are metal buildings environmentally friendly in Louisiana?
Yes, metal buildings are considered the most environmentally friendly option, as sustainability is integrated at every manufacturing step.