Between the sandy deserts with ancient petroglyphs to the sky scrapers of Albuquerque, we have the right metal building kits for sale in New Mexico to match your home. Whether you live in an adobe house, or a traditional house with any number of paint colors, we've got the perfect metal storage building to match your surroundings. All of our metal buildings for sale in New Mexico are built tough to last through the snows of winter or the heat of summer.
One of the beautiful things about New Mexico is the definite difference in seasons. Your vehicles will be protected from the rain in any of our metal building designs. During the summer, you can expect protection from the sun in either a commercial or residential metal building kit. We have a huge variety to choose from and one of our steel shop warehouses will certainly fit your needs.
For those who have animals, we have metal buildings for barns and also for livestock. If you're a bit farther out we also offer metal buildings for cabins. With such a variety of steel shops, we can truly meet all needs. Metal building kits for sale in New Mexico are just a phone call away. We have the best staff to help with any questions or concerns you may have and we are here for every step along the way, before and after purchase of your new metal building homes.
When you are serious about protecting your vehicles in a pre-fab metal building, just contact us. We can also help with any other needs or storage you might have. All of our customer service staff is available to discuss metal building kits for sale in New Mexico. We also offer free shipping and installation, making the process of getting your new warehouse shop up even quicker and cheaper. We offer online quotes and all of our steel prices are the best around.
Metal Buildings in New Mexico We Sell
Our metal building styles span just about every possible use, ranging from simple car covers to large enclosed structures with walk-in and roll-up doors and windows.
Steel carports are most commonly used as car covers, but they can also be used as outdoor storage shelters. We sell carport kits, as well, which are designed for do-it-yourself assembly. In addition, we sell RV carports and portable carports, which are compact and easy to move.
Our steel garages are fully customizable. No matter what size you need, and no matter what features you require, we can help you design a garage to fit your needs. We also sell garage kits, which are a bit easier to install, and portable garages that can easily be moved.
Portable canopies can be used in more ways than just about any other products we sell. Their light-weight construction makes them extremely easy to install, take down and even move. Not only that, the wide variety of sun shelter options we stock makes it easy to pick the right one.
One of the biggest trends in home building, barndominiums — a combination of "barn" and "condominium" — are houses often built on large plots of land in rural areas. Barn homes are more affordable than houses made of other more costly materials, like brick or stone.
Another home building trend, shouses, or shop houses, are residential structures with a built-in shop. A shouse is also known as a shop with living quarters attached. These home styles are ideal for homeowners who require a place to work, but don't want to build a detached workshop.
Cold-formed Steel Framing
In addition to metal carports and steel buildings, we sell all kinds of metal building materials, including cold-formed steel framing. We stock purlins, trusses, studs and track framing. These frames can be used to support roofs, load-bearing walls, interior walls and more.
Also read, Cold Formed Steel Building
Utility Carports And Sheds
The biggest selling point of a utility shed is that they're often designed to include both open and enclosed space — like a carport with storage. We also sell portable sheds, which are mobile, as well as lean-to and loafing sheds, which are partially enclosed utility buildings.
Not every metal carport vendor sells solar carports. But we do. It's one of our stand-out products, and it shows we're a leader in our industry. Solar carports cost more, but they'll drastically reduce your electric bills and help you recoup your investment over time.
Accessory Dwelling Units (ADUs)
ADUs, also known as mother-in-law suites and granny flats, are gaining traction throughout the country. They help control rental rates while giving homeowners the opportunity to supplement their income. Although they can be costly, metal ADUs are a great affordable solution.
Which of New Mexico's major occupational areas may profit from Metal buildings?
Steel buildings are useful for various functions and industries due to their adaptability and toughness. The following are a few examples of diverse vocational fields in New Mexico that could gain from steel structures.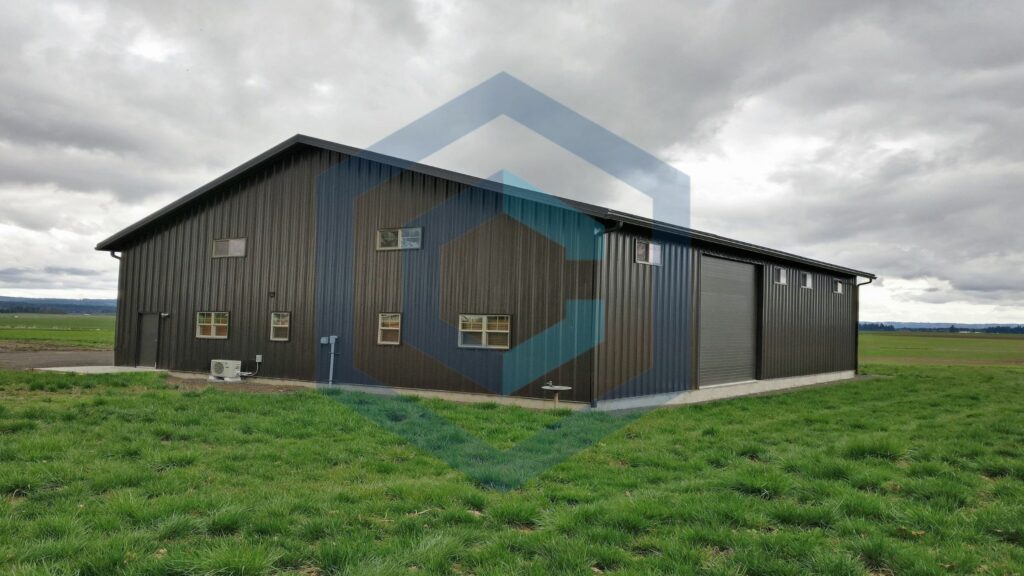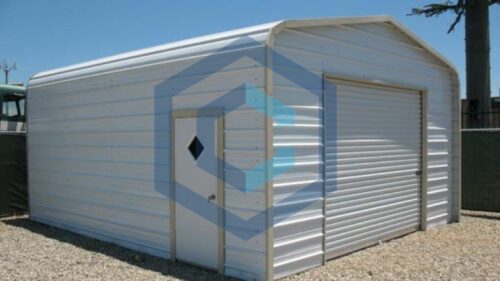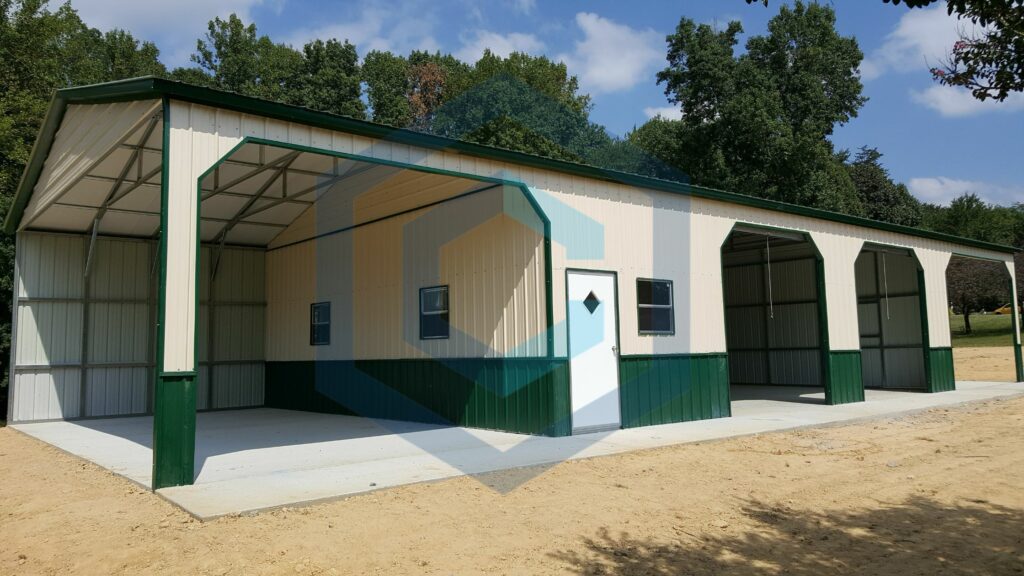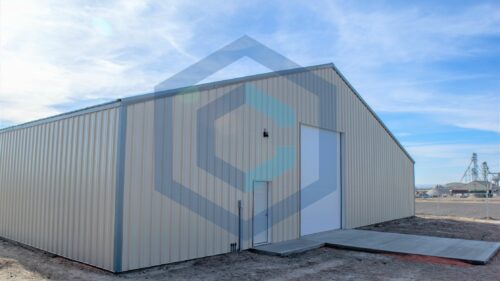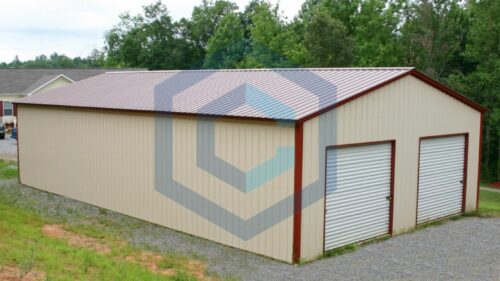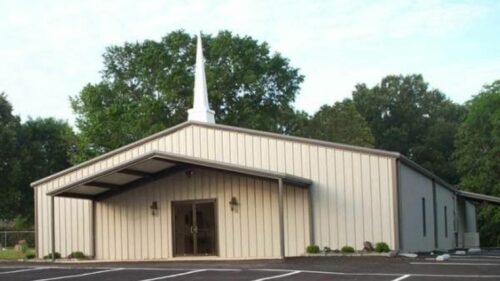 Agriculture

– Agriculture Steel buildings may give safe storage for vehicles, cattle, machinery, and harvests.

Construction

– Metal buildings could be utilized as equipment sheds, contractor workshops, and storage facilities.

Energy

– Metal buildings could be employed as power plants, renewable energy installations, and gas and oil-producing structures.

Government

– Metal buildings could house fire stations, government offices, and public works facilities.

Manufacturing

– Metal buildings could be utilized in warehousing, distribution, and industrial manufacturing settings.

Transportation

– Trucking businesses, maintenance facilities, and garages may all require Metal buildings.
Advantages of Metal Buildings in New Mexico
Metal buildings provide a strong, adaptable, affordable alternative for various industries and functions. The following are a few advantages of choosing metal buildings in New Mexico.
Buildings in New Mexico can be made out of steel since it is a durable material that can withstand pests, fire, and weather.

Metal structures are prefabricated and straightforward to install on location, which shortens the construction period and lowers labor costs.

Metal structures could be tailored to fulfill the unique requirements of various sectors and applications, such as transport, industry, agriculture, etc.

Insulation could be included in metal buildings to assist in controlling inside temperature and lowering energy expenses.
In Addition to Explore: How to Insulate Existing Metal Building
With a building's lifespan, metal structures require less maintenance, saving money, cash, and time.

The ownership costs of metal buildings are frequently less than that of old architecture due to their reduced initial cost and longer life.
Additionally Check Out: Metal Building Prices
Steel is a renewable resource, and the structures could be environmentally friendly, minimizing their environmental influence.
Moreover, take a look at: Reason why Steel Buildings are Eco- Friendly
Which Parts of a Metal Building Are Customizable?
Some metal building components are most frequently customizable, although additional possibilities might be offered based on the design and manufacturer specifications. The majority of modifiable metal building components are the following:
The building's overall size could be modified to satisfy specific needs.

You can customize or change the metal building windows and doors' location, number, and size.

Roof and wall panels' color and type could be chosen or customized.

Insulation could be modified in terms of thickness and type to increase energy efficiency.

You may choose the flooring type, including wood or concrete.

One can modify the placement and type of lighting fixtures.

The electrical and plumbing systems may be modified to accommodate individual needs.
What Regulations Apply To Metal Buildings In New Mexico?
The International Building Code (IBC), which the state has accepted as its main building code, governs metal building rules in New Mexico. For the inspection, construction, and design of structures, especially metal buildings, the IBC offers guidelines.
Besides, building laws, particularly those for metal buildings, are enforced in New Mexico by the Building and Fire Safety Bureau, a branch of the Construction Industries Division of the Regulation and Licensing Department.
The following are the exact specifications for metal buildings in New Mexico:
Design of the structure- In addition to the unique requirements of the building, metal structures should be constructed to withstand the snow, local wind, and seismic stresses.

Metal buildings should meet resilience to fire- The IBC's criteria for fire resistance.

Efficacy in using energy- The minimal energy efficiency regulations established by the IBC should be fulfilled by metal buildings.

Ease of access- The Americans with Disabilities Act or ADA's accessibility standards should be followed by metal structures.

Ventilation- Metal structures need sufficient ventilation to keep a high indoor air standard.

Electrical and plumbing systems- The electrical and plumbing systems should adhere to IBC and NEC (National Electric Code) regulations.

Getting the site ready- The site should be ready per the IBC's specifications and applicable local laws.
How to Finance Metal Buildings in New Mexico?
You can discover the best financing solution for you by shopping around and comparing the interest rates and terms of various financing choices. Getting advice from a financial planner or lending specialist is also beneficial. Here are a few choices you may make to finance your metal structure in New Mexico.
You can apply for a standard loan from the bank to get the amount you require in return for a repayment schedule.

When you have a home with equity, you may be able to obtain a loan utilizing your house as security.

A credit line enables you to take out loans up to a fixed sum as needed.

Metal buildings could be financed as equipment for your company, enabling you to stretch out the expense over time with recurring payments.

As an alternative to purchasing a metal structure, you may lease it by making recurring payments for a predetermined period.
How to Increase the Metal Building Life in New Mexico?
Make your metal structure last longer and keep it in good shape for several years by implementing the below-mentioned instructions.
Routine Upkeep: Metal structures may benefit from painting, routine cleaning, and sealing to prevent corrosion and lengthen their lifespan.
Explore: Metal Building Cleaning
Effective insulation: Insulating metal structures may assist control temperatures and lessen the strain that temperature changes place on the steel.

Ventilation system- Good ventilating system may assist in avoiding moisture accumulation that could harm metal structures by causing corrosion and many other issues.
Additionally Check Out: Best Way to Ventilate a metal building
Using High-Quality Resources: Employing steel construction parts and components of high quality may assist in guaranteeing the structure's durability.

Resolving Drainage Problems: Poor drainage may cause moisture and corrosion accumulation. Ensure that the structure has adequate drainage and that water damage is quickly repaired.

Restore any harm- Address damages to the metal structure immediately to stop future rusting, and damage will increase its life.
How To Order Steel Buildings In New Mexico?
When purchasing a steel structure, it is recommended that you spend some time and select a dependable source with a solid reputation. By doing this, you can be confident that the structure you receive will be of excellent quality, suit your demands, and be affordable. Here are the steps to order steel building in New Mexico-
Decide what you require- Choose the characteristics, dimensions, and architectural style of the structure you need.

Look for vendors-

You can reach

Steel and Stud

, the top steel building provider

in New Mexico, evaluate their offerings, and decide which ones best suit your requirements.

Obtain quotations- You must reach the chosen vendors and ask for quotations for the steel structure you need.

Comparison of quotes- Compare and examine the costs and details of the structure's cost, delivery time, and quality that you have received from several vendors.

Select a service provider- Choose a supplier after your comparison that offers the best service and value for your expenditure.

Make a purchase- Give the vendor specifics about your needs, such as the structure's style, location, and size.

Scheduling installation and delivery time- Plan the delivery and installation of the structure with the vendor.
Metal Building Sizes Available At Steel And Stud
Metal Building Sizes

Metal Building Sizes

Metal Building Sizes

Metal Building Sizes
We Deliver And Install Steel Carport Across New Mexico
Alamogordo, Albuquerque, Artesia, Carlsbad, Clovis, Deming, Farmington, Gallup, Hobbs, Las Cruces, Las Vegas, Los Alamos, Los Lunas, Lovington, Portales, Rio Rancho, Roswell, Santa Fe, Silver City And More.
Although the exact delivery date (timeframe) cannot be assured, Steel And Stud can provide you with an estimated timeframe of when you can expect your metal building.
| Time Frame | Delivery of Metal Building (%) |
| --- | --- |
| | |
| | |
| | |
| | |
Other Convenient Locations to Serve You.
States

States

States

States

New Mexico Metal Buildings

West Virginia Metal Buildings
Frequently Asked Questions
How long are metal structures made to survive in New Mexico?
The materials quality utilized, the weather the building is exposed to, and the frequency of upkeep all affect the longevity of metallic structures in New Mexico. Well-cared-for and maintained metal constructions may last for centuries, even hundreds of years. But, based on the building regulations and codes in New Mexico, there might be varied lower lifespan standards for metal buildings.
What advantages do metal buildings have in New Mexico?
Metal structures have many advantages in New Mexico, such as cost-effectiveness, energy efficiency, versatility, minimal upkeep, and durability.
Are metal structures appropriate for the weather conditions in New Mexico?
Metal buildings are the appropriate option for weather conditions in New Mexico when they are correctly built and engineered to resist unique environmental characteristics, including metal constructions, temperature changes, scorching sun, and strong winds. But in New Mexico, dampness and rust may also affect how durable and lengthy metal constructions last, necessitating routine upkeep and security measures.
What is the cost of a metal building in New Mexico?
The extent and frequency of upkeep will vary depending on the building's type, location, and age of metal employed, among other things. A metal building's longevity could be increased with routine maintenance, which will also guarantee that it keeps functioning effectively in the harsh climate of New Mexico.
How are metal structures supported in New Mexico?
In New Mexico, load-bearing components and foundation systems anchor metal structures. The metal framework can also be coupled to bracing or diagonal sections to add resistance and stability to seismic and wind stresses.
Are metal structures insulated in New Mexico?
Metal buildings in New Mexico could be insulated to increase comfort and energy efficiency. Insulation is often added to either the exterior or interior of the building envelope to limit heat transmission and control the temperature within the building. The insulation type used and its depth will be determined by the building's particular requirements and the weather in New Mexico. Additionally, insulated metal buildings may lower energy expenditures and enhance indoor air quality.
Does New Mexico demand particular maintenance on metal buildings?
Metal structures in New Mexico might need particular upkeep to maintain durability and functionality. Cleaning the exterior to stop corrosion, tightening and checking fasteners, and examining the walls and roof for leaks are a few examples of maintenance chores. It is essential to check the coating and paint system regularly to protect the metal building from the weather. The insulation should also be inspected and replaced as needed.
How long does it take to build a metal structure in New Mexico?
Several variables, such as the complexity and size of the project, the metal type used, the site's circumstances, and the accessibility of labor and materials, might affect how long it requires to construct a metal building in New Mexico. Weather patterns, permission procedures, and how quickly supplies and equipment could be brought to the location may impact how quickly construction is completed.