At Steel and Stud, we believe in the power of metal buildings. Metal structures offer a robust and reliable solution for many needs, from warehouses for your business storage, garages and carports for your cars, RV, boats, and aircraft to farm sheds, barns, and much more. Whether you're in the market for an agricultural building, a commercial structure, an industrial facility, or a residential space, a metal building can provide the perfect foundation.
But the benefits of metal buildings continue beyond there. These structures are also known for their durability, cost-effectiveness, energy efficiency, and versatility.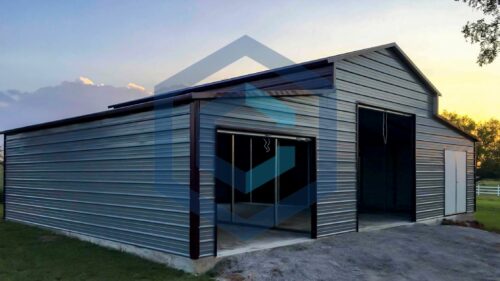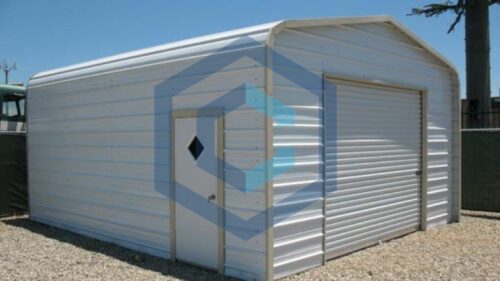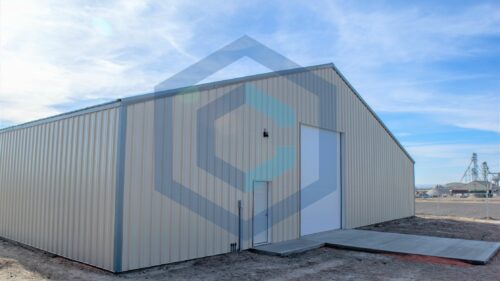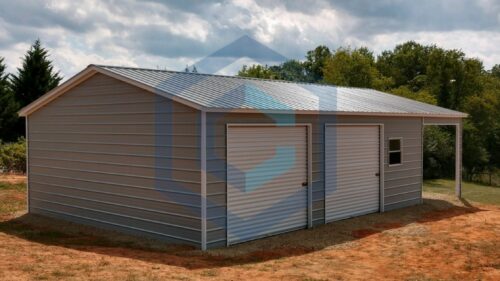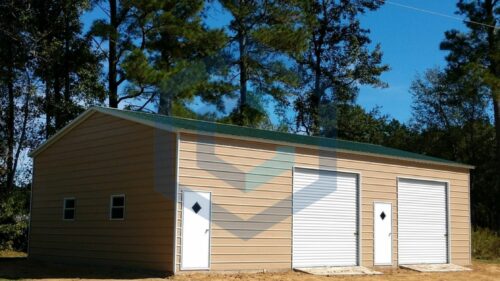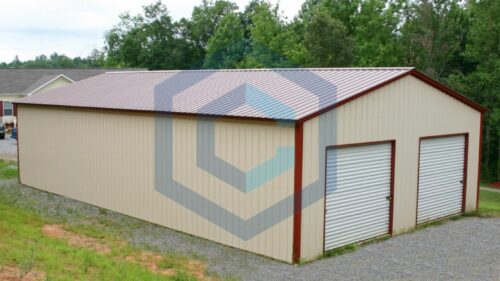 With a metal building from Steel and Stud, you can trust that you're getting a structure that will stand the test of time, save you money in the long run, and offer endless possibilities for customization. We're confident that a metal building is a right choice for anyone looking for a strong, reliable, and cost-effective structure in Oregon.
However, it's important to note that there are some considerations when building a metal structure in Oregon. For example, the state is prone to earthquakes, so it's important to ensure the metal building is designed and constructed to withstand seismic activity. It's also a good idea to consider the insulation and ventilation needs of the building, as the climate in Oregon can vary widely depending on location and elevation.
Overall, the climate in Oregon is suitable for metal buildings, and with proper design and construction, a metal building can be a durable and long-lasting option for any project.
Steel and Stud is a leading metal building manufacturing company providing high-quality metal buildings online to customers in Oregon and other US states for many years. In addition to offering a wide range of metal buildings, Steel and Stud also provide custom design and engineering services to meet each customer's specific needs.
Benefits of Choosing Steel and Stud Metal Buildings
✅ Our metal buildings are durable and built to last, using only the highest-quality galvanized steel and other construction techniques.
✅We are also cost-effective, with competitive pricing and flexible financing options available.
✅ Our prefabricated metal building kits are also energy efficient, with features such as insulation and energy-efficient windows to help reduce energy costs.
✅ Our metal buildings are versatile and can be customized to meet customers' needs.
✅ We pride ourselves on our excellent customer service and are dedicated to ensuring that each customer is delighted with their metal building.
Buy Online The Best Quality Prefab Metal Buildings in Oregon
At Steel and Stud, we offer a wide range of metal building types to meet the diverse needs of our customers in Oregon. Whether you're in the market for an agricultural building, a commercial structure, an industrial facility, or a residential space, we have a metal building solution that will meet your needs.
Agricultural Metal Buildings
Our steel agricultural buildings are designed to provide a strong and reliable space for all your farming, ranching, and agricultural needs. From barns and sheds to storage facilities and workshops, we have a variety of options to choose from. And with customization options available, you can have a complete shed makeover tailored to your unique needs.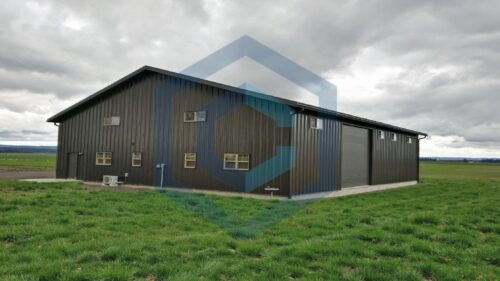 Commercial Metal Buildings
Our commercial steel buildings are perfect for businesses of all sizes and industries. From office buildings and retail spaces to warehouses and storage facilities, we can help you create a functional and attractive space that meets the needs of your business.
Read Also: Metal Building Office Ideas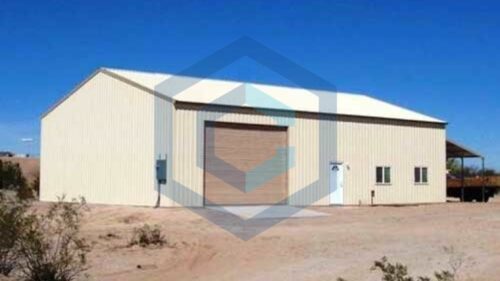 Industrial Metal Buildings
Our engineered industrial buildings provide a sturdy and efficient space for manufacturing, storage, and other industrial purposes. From factories and warehouses to distribution centers and more, we have various options.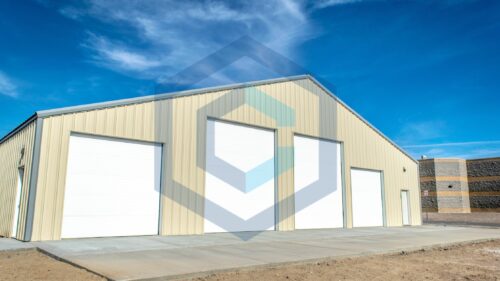 Residential Metal Buildings
Our buildings are the perfect solution for those looking for a durable and cost-effective alternative to traditional home construction. We have a wide range of options from metal buildings living quarters to fancy guest houses.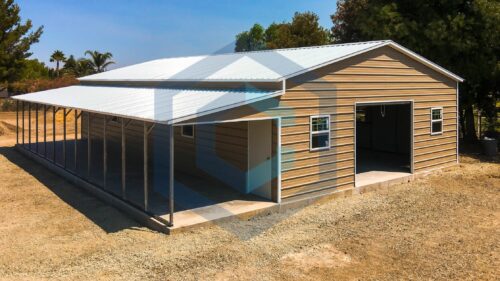 At Steel and Stud, we are committed to providing high-quality metal buildings that meet the needs of our customers in Oregon and beyond. With a wide range of options and customization options, we can help you create a space tailored to your unique needs and budget.
Metal Building Codes in Oregon
In Oregon, metal buildings must adhere to specific building codes and standards to ensure they are safe and structurally sound. Metal building codes are designed to protect the health and safety of building occupants and the general public.
Read Also: Building Codes For Steel Building
In Oregon, metal buildings must comply with the Oregon building codes and the International Building Code (IBC). The IBC is a model code developed by the International Code Council (ICC) that is widely used throughout the United States. It establishes minimum requirements for designing, constructing, and maintaining buildings and other structures.
In addition to the Oregon building codes and the IBC, other codes and standards may apply to metal buildings in Oregon. These could include local codes and codes and standards related to specific building systems or components (e.g., electrical, plumbing, HVAC).
Download PDF for  Codes for COMMERCIAL STRUCTURES
Download PDF For RESIDENTIAL STRUCTURES
We are committed to ensuring that all our metal buildings meet all of Oregon's applicable building codes and standards. Steel and Stud's professional team has expertise in navigating the permit process and can help ensure that your metal building project complies with all local and national regulations. 
Contact us today to learn more about how we can help you build a safe and code-compliant metal building in Oregon.
Get the Best Design and Customization Plan in Oregon from Steel and Stud
Before placing an order with Steel and Stud, it's important to consider some design and planning considerations to ensure that your metal building meets your needs and fits your budget. Considering these factors upfront can help ensure your metal building project is a hit.
Some of the key design and planning considerations to keep in mind include the following:
Why is Prefab Metal Building Cheaper?
Purchasing a metal building kit can save you money on the cost of your metal building in Oregon, as kits often include materials at a discounted price compared to purchasing them separately. However, the final cost of your metal building will depend on various factors, including the size and complexity of the building, the type and thickness of the metal used, and any added features or customizations.
It is best to get quotes from multiple manufacturers and compare the costs of both kits and fully assembled buildings to determine the best option for your budget. Keep in mind that purchasing a metal building kit may require additional labor costs for assembly, so be sure to factor this into your overall budget.
Our Metal Building Kit is Easy
The metal building installation process generally involves several key steps, including excavation and foundation work, erection of the metal building frame, installation of roofing and siding, and finishing work. Installing a metal building kit from Steel and Stud can be easy for several reasons:
At Steel and Stud, we have a team of qualified and experienced crew members who are dedicated to providing efficient and reliable construction services. Our team is committed to delivering high-quality metal buildings that meet the needs of our customers in Oregon and beyond.
Quick Tips For Longer Life of Your Metal Building
1️⃣ Keep the exterior of the building clean by regularly pressure washing or scrubbing away dirt, grime, and debris.
2️⃣ Repair any chips, dents, or scratches on the metal as soon as possible to prevent further damage.
3️⃣ Check the roof regularly for any leaks or damage and repair as needed.
4️⃣ Inspect the building's foundation for cracks or other signs of damage and have it repaired if necessary.
5️⃣ Keep gutters and downspouts in good repair to prevent water damage.
6️⃣ Apply a coat of rust-inhibiting paint to the metal surfaces of the building to prevent rust and extend its lifespan.
7️⃣ Keep the inside of the building well-ventilated to prevent moisture build-up, which can lead to rust.
8️⃣ Use proper insulation to maintain a consistent temperature inside the building and prevent condensation.
9️⃣ Check for pests such as rodents and insects and take appropriate steps to control them.
🔟 Follow our recommendations for maintenance, including lubricating moving parts and checking for wear and tear.
Regarding metal building kits with Steel and Stud, it is important to note that these products are made from high-quality metal, resistant to rust and corrosion, and require very little maintenance. We offer a 20-year warranty on our products, which speaks to their durability and longevity. Overall, metal building kits with Steel and Stud are a smart choice for a durable, low-maintenance building solution in Oregon.
Why Steel and Stud Metal building Kit's are Chosen In Oregon?
When selecting a contractor, choosing one with experience is important. Ask for references and check their work history to ensure a track record of building high-quality structures. Additionally, consider their availability and communication style to ensure the project runs smoothly.
If you're in Oregon's market for a metal building, you may be wondering which company to choose. Here are a few reasons why Steel and Stud Metal Building Kits stand out as the top choice:
Overall, Steel and Stud Metal Building Kits are the trusted choices for Oregon's high-quality, durable, and customizable metal buildings.
Why Believe Us- Read What Others Have to Say About Us
Metal Building Sizes Available At Steel And Stud
Metal Building Sizes

Metal Building Sizes

Metal Building Sizes

Metal Building Sizes
We Deliver And Install Steel Carport Across Oregon
 Portland, Salem, Eugene, Gresham, Hillsboro, Beaverton, Bend, Medford, Springfield, Corvallis, Albany, Tigard, Aloha, Lake Oswego, Keizer, Grants Pass, Oregon City, McMinnville, Redmond, Bethany, Tualatin, West Linn, Wilsonville, Woodburn, Forest Grove, Newberg, Roseburg, Happy Valley, Hayesville, Klamath Falls, Ashland, Milwaukie, Sherwood, Altamont, Hermiston, Cedar Mill, Central Point, Lebanon, Canby, Oak Grove and many more.
Although the exact delivery date (timeframe) cannot be assured, Steel And Stud can provide you with an estimated timeframe of when you can expect your metal building.
| Time Frame | Delivery of Metal Building (%) |
| --- | --- |
| | |
| | |
| | |
| | |
Other Convenient Locations to Serve You.
States

States

States

States
Frequently Asked Questions
Are there any additional costs, such as shipping or taxes, that I should be aware of?
Shipping is free in many of our areas. Please contact our salesperson to enquire.
Do you have any references or examples of similar projects that have been completed using your metal building kits?
Please visit our website to check our work- we are happy about it.
What is your process for addressing any issues or concerns that may arise during the project?
Feel free to call our technicians if you face any problems during installation. Once the erection is completed, we regret not being able to assist you any further.
What materials are included in the kit, and what, if any, additional materials will I need to purchase separately?
You can check the list of materials available in the kit here. Yes, you can order additional materials like Purlins, C & Z Purlins, Girts, Hat Channel, Battens, I Channel Beams, Metal Studs, Floor Joices, and Mezzanines from us.
What is the process for ordering and receiving the kit?
Choose Your Structure (Select the build that meets your need)

Customize Your Builds
Pay Your Deposit (10% due upfront, You Pay the rest is upon installation)
We Install (We'll come to you to complete the build)