Texas sees value in its size and diversity. The construction sector in Texas is incredibly diverse, which makes it exceptionally distinctive. Many structure types are needed to accommodate the wide range of purposes and temperatures common in this Lone Star State. This requirement for flexibility and adaptation offers metal buildings the perfect answer to the requirements of people in Texas. Steel and Stud individually meet these requirements with time efficiency and high quality.
Texas is a famous state for Pre-Engineered Metal buildings for many different reasons. One factor is that they're strong and can survive the extreme weather and heavy winds typical in the region. Moreover, compared to conventional wood or brick buildings, metal buildings are frequently inexpensive to build. They are highly adaptable and may serve various functions, including those of barndominium, warehouses, and retail establishments. Moreover, metal buildings frequently have an additional contemporary and streamlined appearance compared to other structures, which may appeal to specific individuals or businesses.
Metal Buildings Are The Perfect Solution As Per Temperature, Occupation, And Place In Texas
Based on the region and the particular area of the state, different occupations dominate Texas. Yet, a few of Texas' leading industries include oil and gas, construction, healthcare, trade and retail, government and education, manufacturing, etc. Also, Texas's primary industry is vast and diversified, and it varies depending on the area and the trends and conditions prevailing in the economy.
The location and specific use determine a metal building's suitability. You might verify the cost and installation details for your metal buildings in Texas by contacting "Steel and Stud" and getting expert guidance. Additionally, our Steel structures specialists will recommend the best option by your preferences, needs, and Texas metal building financing, guaranteeing that it will be a profitable and durable asset for owners.
Which Operational Sectors Can Gain from Metal Buildings In Texas?
The following operational sectors in Texas can benefit from metal buildings:
Stables, barns, and other metal agricultural buildings could be made of metal. They could be key factors in rural locations since they are immune to fire and pests.
In Addition explore: steel agricultural building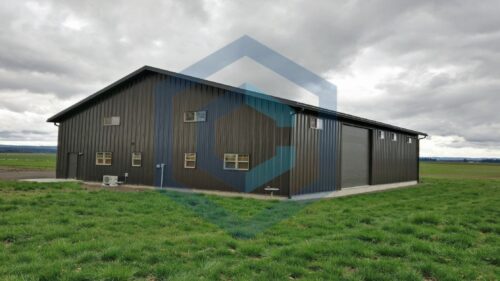 Commercial and Retail sectors
Metal constructions or Prefabricated buildings may be employed in offices, retail shops, and some other Metal commercial buildings. They are adaptable and simple to modify to fit certain requirements or tastes.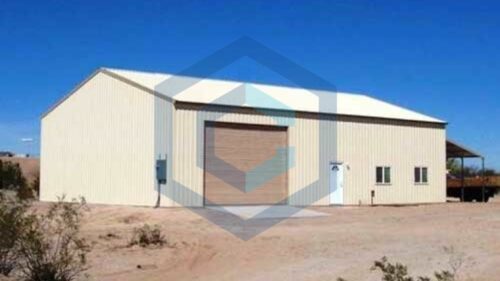 Metal structures could be utilized for solar energy and wind installations, gas and oil processes, and other energy-related activities. They are resilient and can resist extreme Texas weather.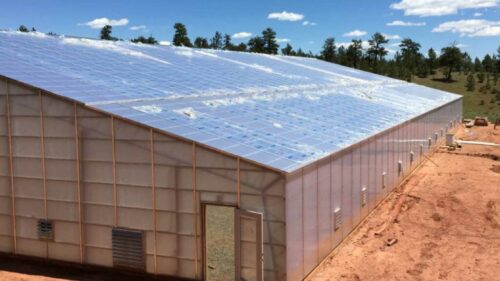 Manufacturing and Industrial sector
Metal structures are suitable for usage as warehouses, factories, and other types of manufacturing and Metal industrial buildings. They are robust and can endure the damage that heavy gear and equipment may give out.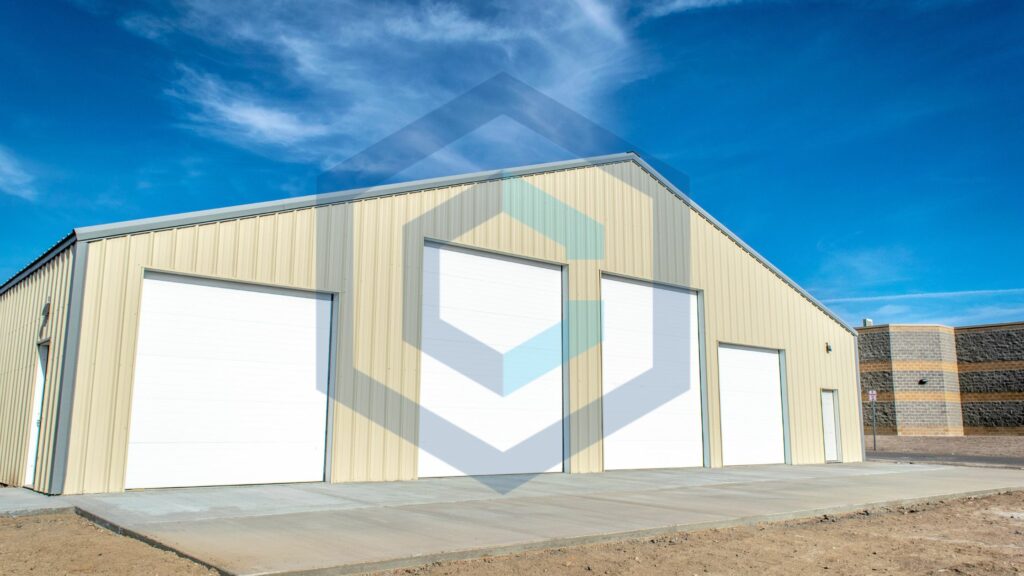 Metal structures could be utilized for athletic fields, Metal workshops, amusement parks, and other similar amenities.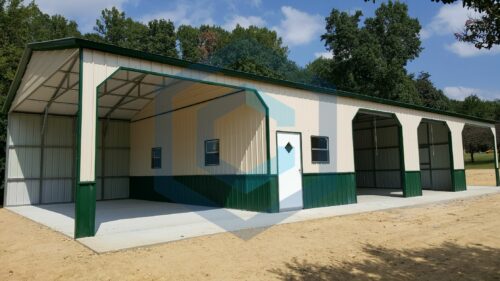 Steel structures can be utilized for service stations, garages, and many other buildings associated with transportation. They are solid and resistant to damage from machinery and vehicles.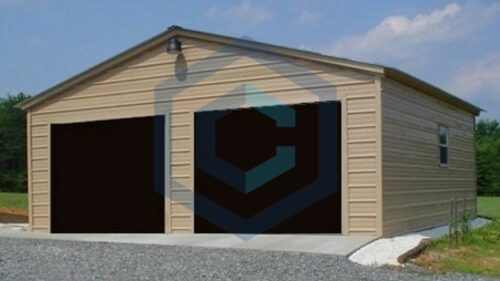 Therefore, metal buildings can be utilized in various operational sectors in Texas because of their durability, affordability, construction speed, and versatility.
Why Choose a Metal Structure in Texas?
In Texas, metal buildings could be a wise choice due to many factors:
Steel buildings are renowned for their toughness and are capable of withstanding Texas' frequent storms and heavy winds. Additionally, they are fire and pest resistant, which might be crucial factors in a place where these dangers are common.
Metal structures are frequently less costly to construct and upkeep than conventional wood or brick buildings. They may be additionally energy-efficient and necessitate less upkeep, which could result in long-term economic advantages.
Metal structures are adaptable and may be utilized for many applications, including warehouses, barns, and retail establishments. They may also be conveniently altered to suit certain requirements or preferences.
Metal structures frequently have a much more contemporary and streamlined appearance than most other structures that could appeal to certain individuals or businesses.
Metal structures may be constructed much more rapidly than conventional buildings, which might be crucial for enterprises requiring immediate operations.
Customized Steel Building Options in Texas
In Texas, there are various possibilities for personalizing steel structures, including the following:
Layout and size: Steel structures may be created in any layout or size.

Options for finish and metal building color: Steel structures could be painted or covered with metal cladding, among other finishes and colors.
Also read: How to Paint A Metal Building
Roof design: Steel structures may have many

Metal roofing

, including mansards, hips, gables, and others.

Wall panel preferences- Steel structures may be created with various wall panel alternatives, such as sandwich panels, insulated panels, and far more.

Windows and doors- A range of windows and doors, such as sliding doors, overhead doors, and others, may be utilized in the

Texas steel building's

design.

Additional functionality: Cranes, mezzanines, and other elements may be added to steel structures during design.
It is significant to remember that local building regulations and Texas building codes differ; thus, it is advised to consult with experts and local authorities when making final choices.
Building Regulations for Metal Buildings in Texas
Asking the local construction authority about the rules that apply to your area and type of construction is crucial. The most significant data can be obtained from them, and they may help you through the procedure.
How to Finance Steel Buildings in Texas?
Standard loans through the bank– Loans are available from banks and credit unions for

commercial

and residential construction projects, especially metal buildings.

Lease-to-own– A few Texas metal building contractors

provide lease-to-own financing options, enabling clients to spread out payments even while accumulating ownership in the structure.

Home equity loan

– When you currently have a building, you can fund the structure of a steel building with the home's value.
Personal loan– A few internet lenders or personal loan suppliers also fund construction projects using metal buildings.
SBA loans– The SBA or Small Business Administration offers many lending programs for small enterprises, especially those specializing in construction and building projects.
Finance for equipment–

Equipment financing might be an alternative

when the metal structure is utilized for a particular industry, like manufacturing or farming.
However, when choosing a financing option, it is usually suggested to research and evaluate the interest rates, costs, and terms involved.
How to Keep Up with the Repairs and Maintenance of Metal Buildings in Texas?
Texas metal building owners must constantly check their structures for every indication of deterioration, including corrosion, loose fittings, and holes, to handle maintenance and repairs. You may perform the following actions to preserve and fix your metal construction:
Maintain a

regular cleaning schedule

to eliminate debris, dirt, or corrosion-causing accumulation from the structure.

Ensure your metal building trim and flashing is firmly fixed, and inspect the walls and roof for every evidence of damage or leaks.

Look for evidence of corrosion or deterioration on the frame, particularly the foundations or any support.

To prevent corrosion and rust, retain the paint in good shape.

Verify that your metal building windows and doors are correctly closed, open, and adequately sealed.

Ensure the plumbing and electrical systems are in good operating condition by doing an inspection.

Take the necessary steps to deal with the infestation and watch for pest signals, including rodent or termite activity.

To guarantee your structure is in good shape, contact an expert to do the inspection annually.
Therefore, all issues should be dealt with immediately when discovered to keep them from growing and getting more severe. A metal building's lifespan could be extended and kept in good operating order with routine repairs and maintenance.
Check out and Get more information about Tips for steel building Maintenance.
Steps to Order Steel Building in Texas with Steel and Stud
Inquiring Steel building kit suppliers- Seek businesses with a solid track record and many steel building kit solutions.

Decide your requirement- Choose the type of metal building, dimensions, features, and design you desire for your steel structure kit. It would help if you considered any zoning laws and building codes that must be observed locally.

Getting quotes- Get an estimate for the structure you have in consideration from the steel structure kit suppliers you have investigated.

Compare quotes- Compare the quotations you got from several suppliers to discover the best offer.

Reviewing the order and contract- Examine the contract and make your purchase after deciding on

Texas metal building suppliers

and reaching an understanding of the specifications of the steel structure kit.

Setting up the location- Keep in mind your location is prepared for building by clearing it and assuring the steel structure kit is leveled.

Building erection- The Company that sells

Metal building kits

will deploy a crew to erect the structure. To guarantee that all is completed as you have specified, always be available throughout the erection procedure.

Final Examination- To verify the structure complies with every applicable code and regulation, arrange for a final and thorough inspection with your neighborhood building authority once it has been constructed.
Behold your steel structure- You can now utilize the structure for your intended purpose after it has undergone inspection and received approval.
Texas is recognized for its creativity and diversity. The state's particular building requirements result from its vast land size. Its locations, including Austin and San Antonio, promote a higher standard of living through utility and flexibility. Metal structures are the perfect answer to Texans' requirements, while development is an upswing. These buildings are the perfect option for metal carports, recreational structures, barns, Metal storage buildings, and Metal garages. 
By offering Texas customers premium-quality and reasonably priced steel construction kits provided by a highly competent crew, Steel and Studs also assists its customers with installation services.
Metal Building Sizes Available At Steel And Stud
Metal Building Sizes

Metal Building Sizes

Metal Building Sizes

Metal Building Sizes
We Deliver And Install Metal Buildings Across Texas
Houston, San Antonio, Dallas, Austin, Fort Worth, El Paso, Arlington, Corpus Christi, Plano, Lubbock, Laredo, Irving, Garland, Amarillo, Grand Prairie, Frisco, McKinney, Brownsville, Pasadena, Killeen, Mesquite city, McAllen, Denton, Waco, Carrollton, Midland, Abilene, Pearland, Round Rock, College Station and many more.
Although the exact delivery date (timeframe) cannot be assured, Steel And Stud can provide you with an estimated timeframe of when you can expect your metal building.
| Time Frame | Delivery of Metal Building (%) |
| --- | --- |
| | |
| | |
| | |
| | |
Other Convenient Locations to Serve You.
States

States

States

States

West Virginia Metal Buildings
Frequently Asked Questions
How long will a metal building last in Texas?
A metal structure in Texas may typically survive 20 to 30 years. A metal structure may last much longer with the proper care and maintenance.
Are metal structures appropriate for Texas' climate?
Metal structures may withstand Texas' climate when correctly manufactured, structured, and built. The structure must survive the Texas weather resistance; extreme thunderstorms, humidity, and thunderstorms are a hallmark of Texas weather.
Can metal structures get customized in Texas?
In Texas, you may customize your metal structure. "Steel and Stud" are manufacturers and installers of metal buildings providing a wide range of customization choices to meet their customers' unique requirements and choices.
How to upkeep metal structures in Texas?
You must regularly inspect the structure, maintain its cleanliness, apply rust inhibitors or paint, check for leakages and insulation, and take necessary preventive measures.
How much does a metal structure cost in Texas?
The price of a metal structure in Texas may differ depending on many elements, such as the building's complexity and size, the materials employed, the location, and the labor cost. The approximate cost is 10 USD to 30 USD for each sq. ft.
Does Texas require a permit for metal buildings?
You may require a permit based on the exact site and primary purpose of the metal construction in Texas. For information on local regulations, it is recommended to contact your area's building authority.
What advantages do metal buildings have in Texas?
The advantages of metal construction in Texas include quick construction, versatility, cost-efficiency, customization, low maintenance, and durability.