Pennsylvania spans the Northeastern, Mid-Atlantic, Great Lakes regions, and Appalachian. Although Pennsylvania was once considered an agricultural state primarily, it has since developed a broad industrial sector.
Broadcasting and telecommunications, health care services, corporate and support services, and construction are a few of the state's key sectors. There are plenty of independent artists, writers, and performers in Pennsylvania. Manufacturing chemicals, coal mining, and food production are further vital industries.
Considering the temperature variations (70 °F -21 °C in summers to 28 °F or -2 °C in winters) and other factors, Metal structures are the pre-eminent choice for commercial, industrial, and residential purposes in Pennsylvania.
Metal buildings' capacity to acclimate to Pennsylvania's humid and unpredictable weather patterns is a perk of using them in construction. Metal structures resist damage from pests and rot, which is advantageous in humid climates.
In addition Durability, affordability, and energy conservation are other advantages of metal buildings. Metal can keep a structure cozy in the winter and chill in the summer because it is a good insulator. Also, metal structures demand less maintenance.
There are many things to consider when looking into buying a prefabricated metal building Pennsylvania. While it's important to look at metal building prices, it's also crucial to know how much shipping and installation charges are. These costs can turn storage into a lot more money if you're not prepared. Metal building kits for sale in Pennsylvania from "Steel and Stud", you not only get the highest quality commercial or residential structures, you get free shipping and free installation. If you're not dealing with us, your new metal shop building can end up costing you thousands of dollars more.
If you still need to decide what kind of building would be adequate for you, our metal building experts are readily available for the solutions. We offer the most incredible products at fair prices with no extra shipping charges.
Utilizing Metal Buildings in Pennsylvania
Metal farm buildings are perfect for the needs of Pennsylvania's agricultural sector. A metal facility can be used for various tasks and is resistant to weather deterioration and pest infestations, both of which are expected in agricultural settings.
Also Read: Steel Agriculture Buildings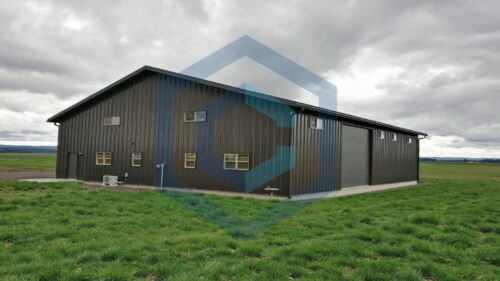 Metal Carports And Garages
Metal is the most suitable material for garages and carports since it shields your automobiles and other storage goods from Pennsylvania's humid climate.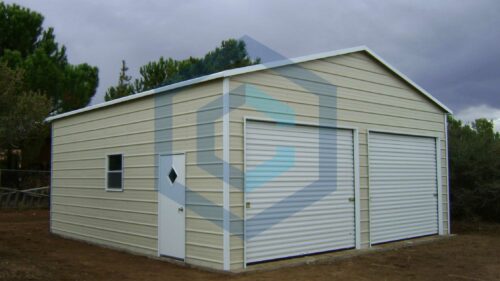 Due to their reliability and endurance in erecting structural parts, energy efficiency, and other attributes, metal constructions are suitable building materials for homes.
Additionally, check out: Metal Buildings With Living Quarters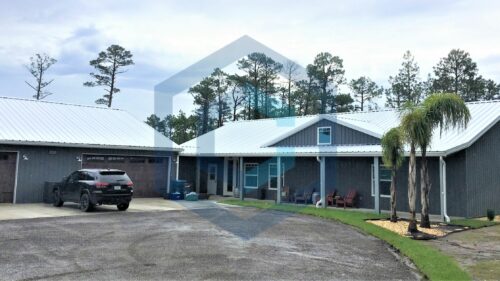 Metal industrial structures are suitable for Pennsylvania's manufacturing sector, which needs a lot of areas, such as factories, storage facilities, and distribution facilities.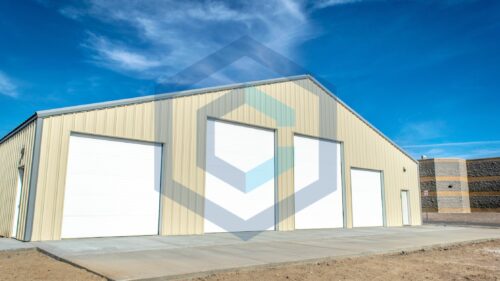 Commercial steel buildings can be used to house a variety of institutions, including churches, clinics, schools, and government buildings. They can be built to meet particular demands and provide a dependable, practical environment for everyday use.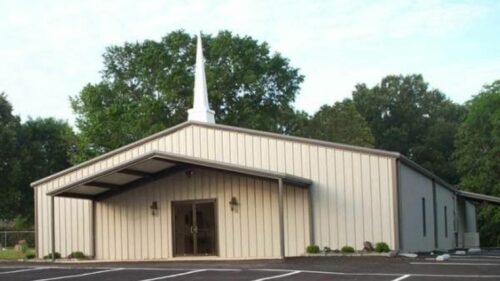 Metal buildings are perfect for both office and retail stores due to their flexibility and expansion scopes. 
Additionally, Read: Metal Building Office Ideas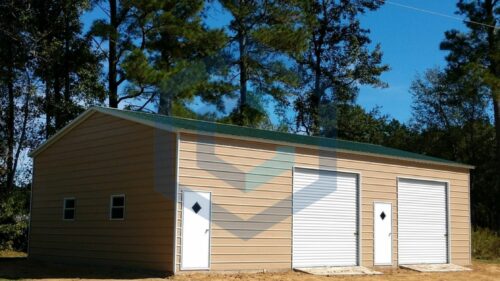 The logistics sector makes efficient use of commercial metal structures. These establishments use these buildings to load and unload goods and store and fix cars, among other essential jobs.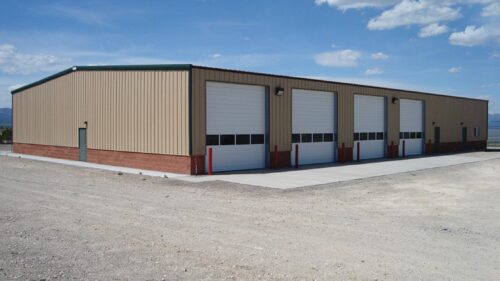 Advantages of Opting for Metal Buildings in Pennsylvania
A. Easy to Expand: Any company will have storage space right away if they desire to expand. Metal Buildings simplify any organization's shift rapidly without disrupting operations.
B. Cost-Effective: Metal structures are less expensive than other types of conventional structures. Moreover, these structures also require less maintenance when compared to other traditional options. 
Moreover, take a look at Metal Buildings Prices
C. Durable: Metal constructions are not at risk from severe weather. Due to the absence of wood trusses and framework, steel constructions make for the best insect and pest control barrier.
D. The Opportunity for Customization: Steel structures are modifiable, just like other buildings. The building may have beams or trusses and be high, wide, or short. There are countless possibilities to make these additional structures look similar to the existing buildings.
E. Environmentally Friendly: A steel structure is more energy-efficient than a structure built using conventional methods. More recyclable materials are used in metal buildings to lessen their carbon footprint. Additionally, consuming less wood has a lessening effect on forests and other ecological regions.
Moreover, explore: The reason why Steel Buildings are Eco-Friendly
F. Fire-Resistant: Metal buildings are built and designed with non-flammable and non-combustible materials.
Metal Structure Drawbacks in Pennsylvania and Steel and Stud Solutions For the Same
Metal construction has few restrictions. It's not like you can't overcome these restrictions, though. You can get advice on decisions and problems from specialists at Steel and Stud. Let's look at some drawbacks of Pennsylvania's metal construction industry and how hiring Steel and Stud as a metal building supplier might help to address them.
Fewer Design Possibilities: Metal homes may have fewer architectural options than traditional wood or brick quarters.
Benefits of Steel and Stud: We provide many different design possibilities. Any pattern and various metal building color choices are available for the metal framework.
Noise: Metal buildings may be reasonably noisy to specific individuals, especially during heavy rain or wind.
Benefits of Steel and Stud:

We can soundproof your building using soundproofing materials, including insulation, acoustic tiles, sound-absorbing blankets, and vinyl sound barriers.
Inadequate Insulation: Insulation is occasionally left out of metal building kits, which extends the overall cost of the construction.
Benefits of Steel and Stud:

We provide enough insulation for metal buildings, so you are not concerned about the expense and can fully

insulate your building

.
Let's Checkout: How to Insulate an existing Metal Building
Advanced Assembly: Prefabricated building assembly can be elaborate and calls for specific skills and experience.
Benefits of Steel and Stud:

We will construct the building on-site, sparing you the cost of contracting a third party.
Condensation: Buildings made of metal are vulnerable to condensation, resulting in mold growth or rusting. This problem can be resolved with fitting ventilation, but it will be more costly.
Benefits of Steel and Stud:

Proper ventilation prevents condensation in the building, and we offer it at a low price.
Customized Construction Options in Pennsylvania
Steel and Stud is the metal building supplier in Pennsylvania that values its customers the most. We realize how paramount it is for you to build a metal building that satisfies both your needs and your allocation. We offer a customizing option as a result. You can create a structure that perfectly meets your needs by picking from various designs, roof styles, colors, measurements, and other customizations.
Authorities that Give Permits for Metal Buildings in Pennsylvania
The enforcement of building codes falls under the purview of Pennsylvanian municipalities.
Options For Financing Pennsylvania Metal Buildings
In Pennsylvania, there are numerous options to finance metal buildings. Some of the best financing options shortlisted by Steel and Stud are- 
How To Maintain A Metal Building In Pennsylvania?
It's crucial to remember that different maintenance ways may be necessary based on the kind of metal construction and its intended use. Here are some pointers on maintaining metal buildings in Pennsylvania:
How to Place Orders for Metal Buildings In Pennsylvania?
If you have any doubts, please reach us because the procedure may change based on the specifications and building kit.
Metal Building Sizes Available At Steel And Stud
Metal Building Sizes

Metal Building Sizes

Metal Building Sizes

Metal Building Sizes
We Deliver And Install Metal Buildings Across Pennsylvania
Although the exact delivery date (timeframe) cannot be assured, Steel And Stud can provide you with an estimated timeframe of when you can expect your metal building.
| Time Frame | Delivery of Metal Building (%) |
| --- | --- |
| | |
| | |
| | |
| | |
Other Convenient Locations to Serve You.
States

States

States

States

Pennsylvania Metal Buildings

West Virginia Metal Buildings