Steel buildings are eco-friendly as they produce less construction waste, reduce energy costs, are durable, substantial, and meet green building standards.

Pre-engineered steel buildings are a cohesive metal building system comprising rigid frames, building bracing members, cold-formed steel members, and metal panels on the roof and exterior walls. All building components are manufactured offsite in a controlled environment and shipped to erect the building site.
Over the past decade, the popularity of pre-engineered metal buildings (PEMB) in commercial construction has continued to grow. Building owners can develop faster and more cost-effectively than ever because of the energy and cost efficiencies of PEMBs.
Pre-engineered metal buildings have been ascertained to be an ideal solution for a wide array of projects, from industrial facilities and warehouses to restaurants and medical offices. Due to their ecological friendliness, prefabricated steel buildings have become increasingly popular.
In all stages of design and construction, sustainability is integrated.
Moreover, modern pre-engineered steel construction has gained popularity in various green building projects.
A sustainable or green building considers the building's environmental impact, construction, lifecycle, and ultimate demolition.
It works to reduce this impact through eco-friendly building materials, innovative building design, energy efficiency, and an excellent indoor environment.
Using higher SRI value painted steel helps maintain the temperatures cooler.
Let us go through the various reasons that prove that steel framing buildings are eco-friendly.
1. Eco-Friendly Steel Building Produce Lower Construction Waste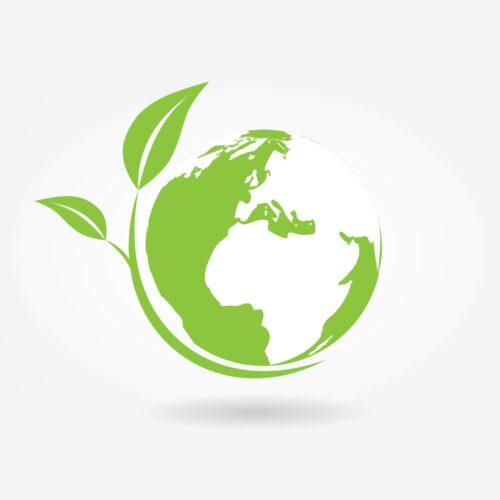 One of the fundamental reasons steel is an environmentally-friendly building material is that it's among the most recyclable, and its nature translates to shorter construction timeframes and less steel waste.
Since steel buildings are custom-designed to fit your structure, there is little to no leftover waste produced after construction is completed. In contrast, wooden material arrives in bundles on-site and is cut as needed, leaving excessive scrap wood pieces in the dumpster.
If we compare in percentage, then wood may have up to 20% waste on a job site, while steel has roughly 2%.  It is 98% recyclable, and you can recycle it repeatedly, an excellent showcase of its lifecycle efficiency. 
2. Metal Buildings Reduce Overall Energy Costs
Steel is known to be the most durable building material in the world, apart from exotic metals like titanium. 
Steel can support thicker layers of insulation without compromising the structural integrity of the building as a strong material.
Thicker insulation ensures that the temperature of your building remains relaxing by not letting out heat in the winter or air cooling in the summer. It will help you save money on your energy bill since you are not losing temperature, whether cold or hot.
3. Solar Power Options Are Easy to Add-on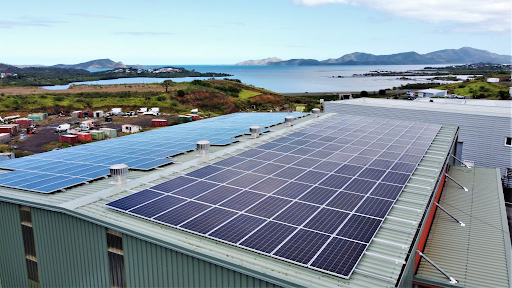 Solar panels are heavy, and all building construction materials can not bear them. As steel building is strong and supports thick layers of insulation, it can also handle more weight of the solar panels.
Solar panels help you create your energy, reducing your energy bill. If your steel structure has a granular coated or pre-painted metal roof, the created solar energy will be reflected and re-emit solar heat, resulting in further energy savings on heating and cooling costs.
It is easy to implement solar energy, wind turbines, geothermal heat pumps, and other eco-friendly, energy-efficient elements on your metal roof is easy. 
4. Steel Buildings are Strong and Last For A Long Time
Whenever a building requires renovations, a reasonable amount of energy is spent. Energy is expended in everything, whether in getting the renovation equipment and structures to the site or the actual renovation process.
Pre-engineered steel buildings' design allows them to resist various natural elements such as high winds, earthquakes, heavy snow, rainfall, and more. Steel buildings are resistant to termites and other destructive insects.
Steel is a noncombustible material, making it impossible to catch on fire when subjected to extreme heat. Due to all of these resistant features, steel-framed buildings are durable and strong enough to last for a long time. 
5. Pre Engineered Steel Buildings Complies with"Green Building" Standards and Codes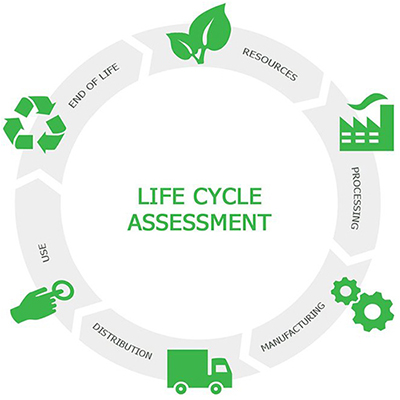 Everyone knows that a steel-framed building is durable and can withstand many destructive elements. A metal building project will yield a high return on your monetary investment thanks to its structural strength, low maintenance requirements, and energy efficiency.
Metal buildings meet the green building codes and sustainability standards, making steel popular construction material. The popularity of steel will keep growing as more cities mandate sustainable green standards for new construction projects.
There are two leading green construction certifying companies:
1) National Green Building Program, which focuses on residential buildings.
2) US Green Building Council focuses on commercial and residential buildings.
This material fulfills the prerequisites for the country's leading green construction agencies: The leadership in Energy and Environmental Design(LEED) program by the US Green Building Council and the National Green Building Program.
6. No Costly Insecticide treatment is required
Termites, wood ants, mice, rats, and mold naturally attract wood and other organic materials. For these voracious pests to be discouraged, lumber must be treated with strong chemicals that could be pretty expensive.
The structure and the surrounding ground need frequent, costly insecticide treatments, whereas inorganic steel cannot attract termites and mold. No chemical treatments are required unless your steel structure has wood products.
7. Lighter Carbon Footprint While Construction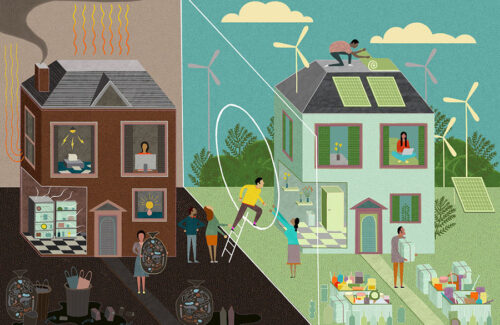 Metal Building needs Shallower foundations because it is a less heavy material when compared with stone, wood, or concrete.
As steel does not require such deep foundations, it reduces the time spent on construction, excavation, and heavy machinery, which contributes to a lighter carbon footprint and makes reclamation less labor-intensive and carbon-intensive.
Steel is one of the best construction materials as it is durable, eco-friendly, and pocket-friendly. It may cost you more to construct a steel building, but it saves money in the long run as it requires little or no maintenance.
So, if your next building project is a steel building, Steel and Stud is one of the best construction companies. We sell the highest quality prefabricated steel building kit at reasonable prices. We also provide the service of installing the structure for you.