The Old Line State is nestled at the Eastern Seaboard's centre, surrounded by an extensive commercial and residential hub lengthening across Maine to Virginia. Maryland boasts a diverse landscape with a fusion of natural beauty and cultural richness. But that's not all – this Free State is also the place for a thriving hub of industries such as Agriculture, Biopharma & Life Science, Construction, Cyber, Energy & Utilities, and Manufacturing.
These industries demand structures that are not only built to last but also cost-effective and versatile, like a Swiss Army Knife. That's where prefabricated metal buildings from Steel And Stud (The most trusted storage solution provider in the US) come in, proffering a solid foundation for these businesses to thrive, no matter what Mother Nature throws their way.
So whether you're in the business of industry or just looking for a place to call home, the Old Line State is the place to be for your solid business investments that will stand the test of time like a rock.
As far as protection is concerned when you want to protect your car, boat, or truck from the harsh winters of Maryland, we have just the prefabricated metal building for sale you're looking for. Our sturdy structures live up to all temperatures and climates and offer greatly needed-protection from the elements. We have both residential and commercial metal building kits for sale in Maryland, and we offer low prices on quality materials. All of our metal storage buildings are tough and made from either 12 or 14-gauge steel and metal roofs are made from 29-gauge steel. When it's protection you want, one of our metal building designs for Maryland is what you need.
We also offer protection with our prefabricated metal buildings for churches or livestock. We have numerous Budget-friendly metal buildings, so you don't have to worry about your pocketbook. Our metal building designs come in a wide array of heights, shapes, and sizes to give you the exact protection you're looking for.
Anyone who lives near the ocean knows all about the damage salt water can do to a paint job. Frequently washing your vehicles and storing them in storage metal building kits in Maryland can significantly increase the life span of the paint job, keeping your vehicles looking new and in pristine condition. To find out our metal building costs, pick up the phone and give us a call to get a personalized quote. We understand your needs and strive to provide the best customer service.
To better serve our customers, we have free shipping and installation on our metal building kits in Maryland. We help each customer with every step along the way and see the prefabricated metal building process from beginning to end. We provide excellent customer service and are here to answer any questions our customers might have about residential or commercial metal buildings.
Industry-Tailored Steel And Stud Metal Structures: A Comprehensive Guide
Let us build a foundation for your business to thrive on, with Steel And Stud at the forefront of innovation and excellence."
Agricultural Metal Buildings
As farmers in Maryland face the daily challenges of running a successful operation, Steel And Stud have emerged as a beacon of hope with our 50X60 metal pole barn. This sturdy building structure serves as a haven for farmers to store their valuable items, from feed and equipment to livestock and harvested products, even including their greenhouse products. With the 50X60 metal pole barn, farmers can give farewell to the stress of scattered storage and the feeling of isolation.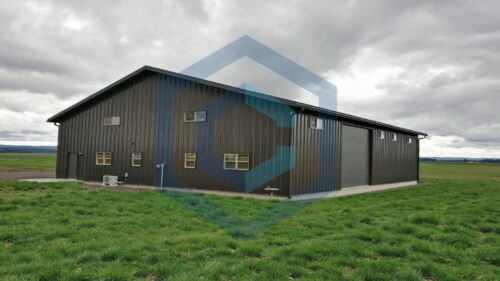 Industrial And Commercial Metal Buildings
Maryland is a hub of thriving industries, ranging from Biopharma, Construction, Cybersecurity, Energy, and Manufacturing to Fishing. With a GDP of $367.3 billion, it's crucial to ensure these industries are protected from lost productivity and equipped with a robust infrastructure. 
That's where Steel And Stud's 100×200 storage units and 100×150 warehouse (custom-tailored to meet the unique requirements of each industry) come into play.
Our metal buildings are more than just structures; they symbolize strength and resilience. They offer an adaptable and simple-to-assemble solution that can serve as a secure inventory storage, industrial and commercial steel building. And when faced with Maryland's unforeseeable weather conditions, including rain, heat, snow, wind, and floods, our metal buildings will stand tall and unyielding, protecting your precious assets and ensuring your productivity remains at peak.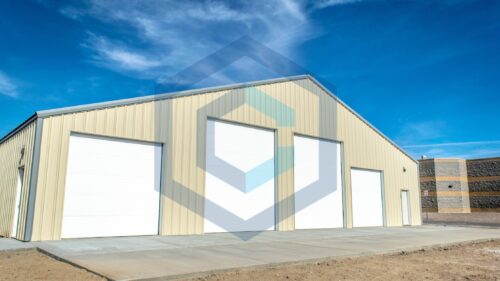 Residential And Storage Buildings
Elevate your lifestyle with customizable Steel & Stud structures: choose from trending carports, garages, and metal buildings with living quarters, or build your ultimate man cave – protect your valuables & automobiles with style.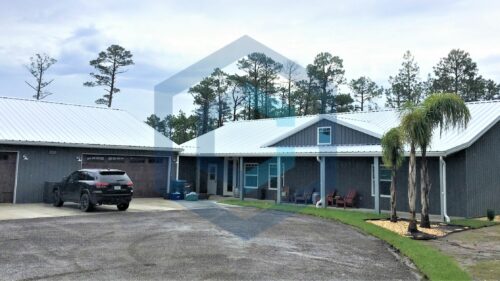 Maximize Your Investment: Enjoy Unmatched Benefits with Steel and Stud's Metal Buildings
For the residents of Maryland, the need for more space often emerges as their existing steel buildings get insufficient. Fortunately, the solution is in their hands in the form of pre-engineered metal buildings. These metal buildings provide a unique mixture of versatility and simplicity, making expansion a breeze.

In the realm of affordability, prefabricated metal buildings control the supreme. Curated with environmentally conscious, recyclable aluminum and galvanized steel, these structures are built to last and keep the environment in mind. And let's not forget; they're steel compared to traditional constructions.

As responsible manufacturers, we take pride in providing you with steel structures that do more than meet your needs, which implies they also contribute to the planet's sustainability.

Time is of the essence, and with prefabricated metal buildings, you don't have to wait an eternity for your dream space to come to fruition. These metal buildings are erected in a fraction of the time, with the added benefit of insulation options that bring energy efficiency and cost savings to the table.

Don't miss the boat; elevate your space game with pre-engineered metal buildings.

Picture this: Snow piled high, high winds, and rain pouring down in sheets. Amid the storm, your building stands tall, a beacon of strength and stability. That's the reality of metal buildings, which have proven their mettle against natural disasters like fire, lightning, heavy snowfall, and severe winds. Their non-combustible and imperishable nature makes them the wise choice for those seeking peace of mind.

But wait, there's more. Steel buildings from Steel And Stud require negligible attention, thanks to their high-quality components. Unlike other materials, steel won't shatter, rot, or fudge over time. It's a hassle-free solution that will stand the test of time.
Steel And Stud relentlessly pursue excellence for their clients. We only source the strongest and highest quality metal components from authorized US suppliers. Our unwavering commitment to quality and affordability is evident in our close partnerships with suppliers, dealers, and distributors, allowing us to get raw materials at unbeatable prices. So don't just blend with mediocrity – choose our pre-engineered metal buildings and experience a superior return on investment. Our metal building structures are a testament to our unrelenting pursuit of excellence.
Call us and get your free metal building quote.
Unleash Your Creativity With These Customization Options
Primary components
The backbone of your metal building is its mainframe, composed of sturdy steel frames that hold everything together. 

Columns are the building's sturdy pillars, supporting beams, and arches while carrying vertical loads down to the foundation.

And perched atop these columns are the rafters, which bear the weight of the

metal roof

deck and all its associated loads.
Secondary Components
Purlins and girts

are crucial toppings (components) of a building's infrastructure.

Galvanized purlins

adorn the roof, while girts run along the walls, adding to the building's stability. 

The

eave struts

come into play at the intersection of the sidewall and

roof

, providing additional support for the need.

And finally, the cable bracings

play a crucial role in ensuring that your metal building remains strong against the forces of nature it may face.
Sheeting And Cladding
Galvalume-coated and cold-rolled steel: these sheets are the building blocks of your

pre-engineered metal building structures

, feeding it the strength and durability necessary to stand the test of time.
Accessories
Besides the above elements, the non-structural elements bring a building to life. These include practical details like

bolts and turbo ventilators

and aesthetic touches like

skylights and insulation

.

Doorways and windows

add a touch of functionality, while the

right color and waistcoating

can elevate the overall look and feel of a building.
Metal Building And Zoning Codes In Maryland
As you embark on your journey to get your prefabricated metal building in Maryland, it is crucial to understand the essence of the Maryland Building Performance Standards. These standards are the foundation for ensuring your structure's safety and stability, protecting your investment and the community's well-being. With a thorough understanding of the engineering and metal building codes, you can confidently move forward with your plans, submitting your floor plan to the Zoning department for review and approval. Embrace the challenge of navigating the complexities of the Maryland Building Performance Standards and believe in the knowledge and expertise of the government, which enforces these codes to help you achieve the aim of a safe and robust metal building.
Codes that are used in each jurisdiction in Maryland are:
International Building Code (IBC)

The International Residential Code (IRC)

The International Energy Conservation Code (IECC)
Note: Maryland's IBC and IRC have been modified to coincide with other Maryland laws. Each local area's jurisdiction in Maryland may modify the building codes, except for the International Energy Conservation Code (IECC) and the Maryland Accessibility Code (MAC).
Transform Your Maryland Space With A Customizable PreBuild Metal Building Kit
Are you ready to take the bull by the horns and turn your vision into reality by constructing the metal building of your dreams in Maryland? Look no further than Steel And Stud. Our user-friendly website simplifies the process, making it a piece of cake for you. All you need to do is
Determine the

type of metal building

you need and its location, and we'll take care of the rest. 

Next, it's time to roll up your sleeves and get your construction site ready. Ensure that the soil is graded, the

land is leveled

, and vegetation or debris is excavated. Once that's taken care of, it's time to determine the size, budget, and layout of your building based on its intended use.

Once you've determined the above steps for your building, it's time to reach out to your local building department to make your floor plans official. Here, you'll receive valuable information on the

metal building process

, including essential details, fees, and requirements, helping ensure a smooth and successful building experience.

When your plans are approved

(with every intricate detail in place, from the roof to the windows, ventilation to shelves, and all other interior specifications)

, it's time to get in touch with your building manufacturer and arrange for the slab to be poured. 

You'll need to make a 10% down payment on the total construction cost to get the ball rolling. 

Upon receipt of payment, Steel And Stud will immediately dispatch your metal building kit (complete) with all the necessary tools, materials, and a comprehensive DIY manual guide, all at no shipping cost.

Now all left to do is sit back and relax as our expert squad will bring your vision to life, erecting the metal building to your specifications and as required by the inspector.
With Steel And Studs, Easy Financing Is Possible
We at Steel And Stud know that everyone's financial situation is unique. That's why we provide affordable metal building options for every budget. And if you're facing a financial pinch, don't worry. We've got your back with numerous financing options, including. 
Personal loans

Private lenders

Credit cards

USDA agriculture loans

Banks

Manufacturing financing 

Mortgages

Government loans

Leasing

Home equity lines of credit and home equity loans. 
Our team will even guide you through the financing labyrinth to help you choose the best option that fits your financial circumstances like a glove.
Metal Building Sizes Available At Steel And Stud
Metal Building Sizes

Metal Building Sizes

Metal Building Sizes

Metal Building Sizes
We Deliver And Install Metal Buildings Across Maryland
Although the exact delivery date (timeframe) cannot be assured, Steel And Stud can provide you with an estimated timeframe of when you can expect your metal building.
| Time Frame | Delivery of Metal Building (%) |
| --- | --- |
| | |
| | |
| | |
| | |
Other Convenient Locations to Serve You.
States

States

States

States

West Virginia Metal Buildings
Frequently Asked Questions
What is the protocol for maintaining and improving a metal building kit?
Are any feedback or reviews available for the prefab metal building you deliver?
Yes, you can check our google reviews.
Could you provide information on the warranty policy extended by Steel and Stud, the nation's largest independent retailer of steel storage buildings, to their customers for their metal building products?
The 20-year warranty (on our products) exemplifies our commitment to providing only the finest quality steel storage buildings we extend to every single one of our valued customers.