Steel and Stud Pre-fab metal building kits in Virginia offer a cost-effective and efficient solution for commercial, residential and agriuctural storage and shelter needs. Our pre enginnered kits come with all the necessary components, including pre-cut and pre-drilled steel panels, bolts, and other hardware, and detailed manual making it easy for even a novice to assemble a sturdy and durable structure. Whether you need a new garage, workshop, barn, or storage shed in Virginia, a pre-fab metal building kit can provide the perfect solution. With a wide range of sizes and styles available with us it's easy to find a kit that will suit your specific requirements.
The capacity to adapt to Virginia's temperature and weather conditions is just one of the advantages of employing metal buildings for construction. There are many benefits to metal buildings, including sturdiness. In Virginia, which can have frequent thunderstorms and heavy snowfall, metal is a durable, robust substance that can survive these conditions.
Additionally, metal buildings are invulnerable to damage from termites, rot, and fire, which might be necessary for a region with a high risk of extreme weather.
Another advantage of metal buildings is their energy efficiency. Metal has good insulation qualities, which may help keep a building warm in the winter and cool in the summer. In Virginia, where temperature swings can be rather significant, it is advantageous to erect pre-engineered metal buildings to protect the structure from external damage. 
Affordability is also a primary benefit of metal buildings. Because of the low cost, wide availability of materials, and quick construction of metal buildings, they may be less expensive to erect than other structures.
Additionally, metal buildings require less maintenance, saving money on restoration and painting over time.
Steel and Stud is the wisest decision if you're thinking about establishing a metal building or searching for a producer of metal buildings. If you are still determining what type of building would be best for you, you can consult metal building experts Steel and Stud for the best clarifications. We offer the highest caliber products at cost-effective prices with free shipping.
Which Virginia's Operational Sectors Can Profit From Metal Buildings?
Virginia's operational sectors can profit from metal buildings in many ways. Some examples include:
For the needs of Virginia's agricultural business, metal farm structures are perfect. Animal housing, crop storage, equipment and supplies, and other uses are all possible with a metal building. They can also endure weather damage and pest attacks, which are common in agricultural areas.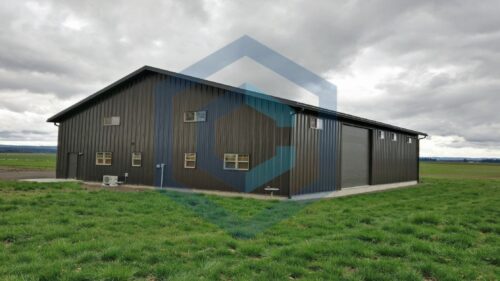 Metal Carports and Garages
The most weather-resistant garages and carports in Virginia are made of metal. Steel buildings shield your autos and other warehousing items from Virginia's humid weather.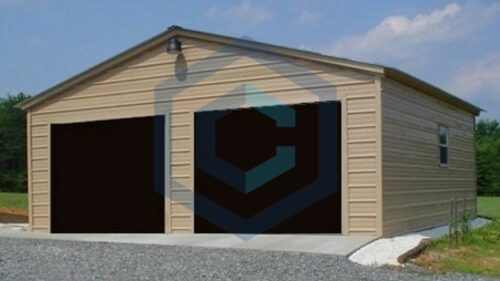 Because of their durability and resiliency in building structural parts, cladding materials, plumbing, and other properties, metal structures are dependable and exceptional building materials for living quarters and other residential areas.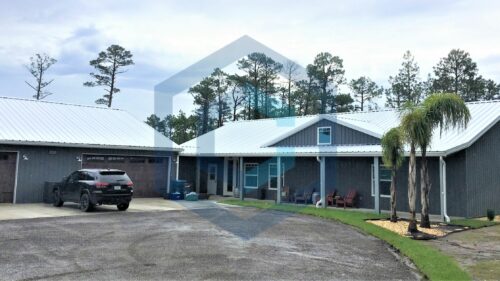 Metal industrial structures can also be used in Virginia's manufacturing industry. They are advantageous for companies that require a lot of space since they may be utilized as warehouses, factories, and distribution hubs.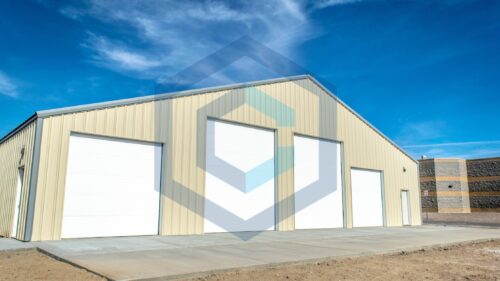 Metal storage structures are capable of holding a variety of goods and resources. They are weatherproof and perfect for storing heavy equipment, cars, and boats. Additionally, metal barns make excellent storage spaces in Virginia's climate.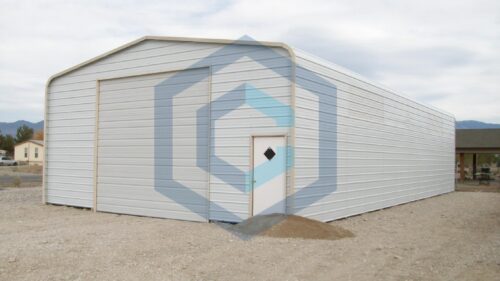 You can use commercial metal buildings for churches, hospitals, schools, government offices, and other facilities. You can build them to meet specific needs and provide a reliable, practical location for social use.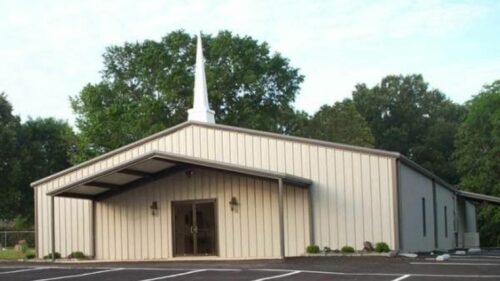 Metal buildings are ideal for commercial and retail sectors due to their adaptability. Thanks to the enormous selection of finishing options, you can design the interior as glossy or edgy as you wish. Service applications choose a less polished interior, but retail and office may create interiors comparable to conventional structures at a cheaper cost and with less upkeep.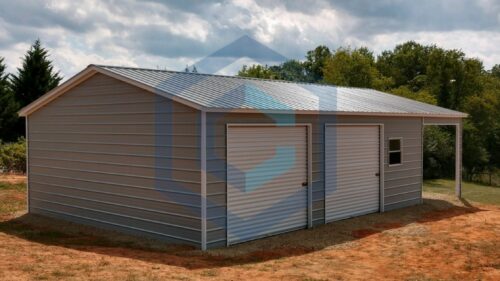 The logistics, trucking and shipping sectors all employ commercial metal structures. These firms can use these buildings to unload and load goods, store and repair vehicles, and perform other essential functions.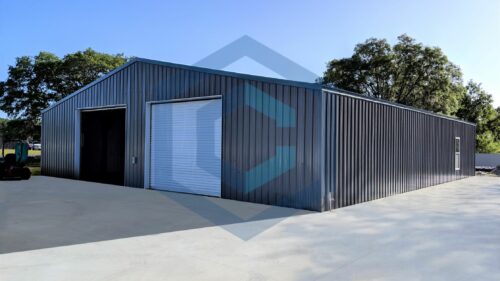 Benefits of Opting for a Metal Building in Virginia
The following are a few benefits of buying metal building kits in Virginia:
As a ranch, farm, or processing facility expands, more storage space is required. Installing metal buildings addresses an immediate storage demand if any of these enterprises expand or purchase another agricultural enterprise. It makes it simpler for any business to switch over fast without causing the company any disruptions.
There is a significant cost difference when comparing the cost of a metal building to conventional building construction. Metal buildings are cheaper. Additionally, many storage projects for construction stall out because of compliance with the building, which a metal building might fix.
Extreme Virginia weather conditions are not a problem for metal buildings. The absence of wood trusses and framework makes steel buildings the ideal pest control barrier for termites and carpenter ants.
Possibility of Customization
Steel buildings can be customized, just like any other type of building. The structure can be standalone or an expansion add-on, tall, long, or short, incorporating or not including beams or trusses. There are countless options for design.
Steel construction is more energy efficient than conventional building methods. The existence of design standards enables that. Metal buildings are using more recyclable materials to lessen their carbon footprint. Additionally, the absence of wood reduces the effect on forests and natural habitats, assisting in maintaining the ecosystem's equilibrium.
Large steel structures are now commonplace in industrial and commercial environments. Large-scale complexes, manufacturing plants, factories, retail stores, warehouses, office buildings, and service centers are all installed in industrial facilities.
The design and construction of metal buildings include non-flammable and non-combustible materials. We put composite metal buildings through stringent fire resistance testing. This advantage makes it possible to comply with building codes, whereas a wood-based alternative could not. 
The assembly process may be complicated if the buyer doesn't select the correct manufacturer and doesn't have the necessary skills. It's also essential to remember that buying metal building kits may come with some constraints, such as design flexibility and possibilities. Steel and Stud have experts who can help you make decisions and handle any concerns. 
Let's look through a few drawbacks of metal buildings in Virginia and how purchasing from Steel and Stud can address them.
Architectural options for metal buildings may be more limited than traditional wood-frame or brick homes. They have a more industrial or business appearance, which may not be suitable for all residential or commercial applications.
The advantage of Steel and Stud:
We provide a variety of design alternatives. The metal framework can be altered in whichever design you choose. Steel and Stud could create any design and offer a range of color possibilities, so you wouldn't have to be limited in your design choices.
Metal structures may be quite noisy to certain people, especially in heavy rain or strong winds.
The advantage of Steel and Stud: 
If you prefer, we can make your building soundproof by utilizing soundproofing materials like acoustic tiles, vinyl sound barriers, insulation, and sound-absorbing blankets.
Sometimes insulation is not included in metal construction kits, which raises the overall cost of the building.
The advantage of Steel and Stud: 
The metal structure's proper insulation is provided by Steel and Stud.
Pre-fabricated building assembly can be complex and demands specialized knowledge and skills. Furthermore, the building's structural performance could be compromised if the assembling is done incorrectly.
The advantage of Steel and Stud: 
Steel and Stud will construct the structure at your location, eliminating the need for you to hire a third party.
Condensation, the accumulation of moisture inside the building that can lead to rust or mold, concerns metal buildings. You can resolve this problem with proper ventilation, but it will be more expensive.
Metal constructions may not be as aesthetically pleasing as traditional structures despite being effective. It could be more challenging to blend in with the street's artistic form or the surroundings when there are fewer design options.
The advantage of Steel and Stud: 
Numerous design aesthetics are available in steel and Stud that may suit your requirements and environment.
Virginia Customized Steel Structure Choices
Steel and Stud are continually inventing and making improvements for its customers in Virginia. We understand how crucial it is for you to design a metal building that fits all of your requirements and inspires your creative ideas.
For this reason, we provide a customization option that allows you to develop a steel framework that is exclusively yours. You can create a building that precisely meets your demands by choosing from a wide selection of designs, colors, roof styles, sizes, and other customization options provided by our design experts.
A business in Virginia called Steel And Stud specializes in designing and constructing metal buildings that are ideally suited to your demands. We can build any size structure you need and alter the building's dimensions to meet your needs. Contact Steel and Stud to find the size you need.
In Virginia, common roof types for metal buildings are single-slope and gable roofs. A roof's slope may occasionally be described as a ratio. For instance, the 4:12 slope states that for every 12 inches of horizontal run, the roof rises by 4 inches.
We can ensure that your metal building complies with Virginia's building regulations and codes. 
Panels, Windows, and Doors
Steel and Stud allow you to install more panels, windows, or an open-air canopy. You can put your preferred entry point wherever you desire, and we offer many window and door options for ventilation. Only the limits of your imagination prevent you from building the metal structure of your dreams.
Trim, Gables, and Anchors
You can build lovely gables on either side (which is an incredible drainage system). To hide any imperfections on the panel margins, you can apply J-trim. We provide a number of anchor solutions in Virginia that are appropriate for all foundation types.
Steps for Placing an Order for a Steel Building in Virginia
Before investing in pre-fabricated construction, ascertain your project's exact specifications and requirements. Size, intended usage, and specific architectural or aesthetic specifications are all included. Contact Seel and Stud if you require clarification or assistance in determining your metal construction requirements and needs. You can make sense of everything with the aid of our experts.
Glean For Steel And Stud Other Suppliers.
We're not pushing you to put all your faith in us. You could investigate us and contrast us with different vendors. Check out the reputation, level of service, and product quality of Steel and Stud in Virginia by doing some comparisons and research.
Consult Steel and Stud for Prices
Once you have decided on your needs, features, and any other things you may like, request bids for Steel and Stud's metal building kit.
Consider the cost, the quality of the materials, and the reputation of the suppliers and contrast the quote you have received from Steel and Stud and other Virginia suppliers.
After weighing the pros and cons of the quotations, we are certain that you will select Steel and Stud as the service provider because we can accommodate both your needs and your budget.
Examine And Confirm The Order.
Review and verify the order with us in regard to specifics like shipment estimates and installation guidelines.
Obtain Virginia Building Permits
Before the building kit is delivered, it is imperative to secure any required Virginia building licenses or approvals from nearby regulatory bodies.
To prepare the construction site, start the foundation or grading work as necessary.
Greetings From Your New Building
Once it is put together, your new metal structure in Virginia can be utilized for the intended purpose.
It's important to remember that the procedure could change depending on the precise specifications and building kit, so get in touch with us if you have any inquiries or worries.
Metal Building Construction Guidelines In Virginia
In Virginia, the construction of metal buildings frequently requires local building permission, just like any other kind of building. In Virginia, a construction permit is obtained following the rules and regulations of the local government authority where the facility is being constructed.
The following steps are usually necessary to obtain a building permit in Virginia:
Make A Building Permit Request
You must file a building permit request to the local government's building department before any work can begin. The size, use, location, and design of the structure are frequently described in the application.
Describe The Needs And Design.
Your application must be accompanied by comprehensive architectural specifications and blueprints that define the structure's plan, design, and construction processes.
Permit Fees 
Different permit fees could be charged depending on the structure's size and nature.
Evaluation And Inspection
The local building department will examine the application, design, and specifications. They may also request to inspect the construction site and particular building parts.
Get a License
If the building department is certain that the structure conforms with all relevant Virginia building codes and regulations, a construction permit will be given.
Obtain Additional Crucial Permits
Depending on the type of construction and its location, additional licenses and permissions may be required, including those for plumbing, electricity, zoning, and other things.
It's critical to remember that local building laws and regulations can differ significantly.
Authorities in Virginia Who Issue Metal Building Permits
Zoning Laws
County governments or incorporated municipalities are the two entities that provide

zoning permits

. Before requesting any building permits if the property is situated inside a town's corporate limits, get in touch with the municipal zoning office.
Building Codes
The Virginia Uniform Statewide Building Code is administered and enforced by the Building Safety & Permits Division. This entails reviewing and issuing

building permits

and conducting the necessary building inspections.
Plumbing and Electrical Codes
The

DHCD

is accountable for establishing and enforcing Virginia's state building codes and regulations. The Board of Housing and Community Development adopts codes and regulations, and from time to time, amendments are used to update the codes and include new reference standards.
How May Your Metal Buildings Be Financed In Virginia?
It is crucial to browse around and compare financing choices to select the most appropriate finance source for your particular scenario. You might wish to consult a financial expert or accountant to help you choose the financing option that will most benefit your situation. In Virginia, there are numerous ways to finance metal construction, including
A standard bank loan is one of Virginia's most popular financing of metal buildings. Savings and loans, credit unions, and commercial banks are frequently the banks of choice for this type of loan. A down payment and a good credit score are frequently requirements by banks.
You can purchase metal buildings in Virginia using various financing options provided by the Small Business Administration. Small business owners who apply for one of these loans can acquire the funding they require to launch, develop, or expand their enterprises.
Let's say you want to use the metal structure for specific machineries, like a farm or manufacturing facility. In such a situation, you might be eligible for a Virginia equipment loan, which was designed primarily to finance the purchase of equipment.
Some producers or suppliers of metal buildings in Virginia offer leasing programs that enable you to pay for the structure over time, much like a renting arrangement. If you require more funding to pay for the project entirely, it can be a sensible decision for you.
If you own a home, you can use the equity to pay for steel construction. To borrow money using the value of your property as collateral, you can apply for a home loan or a home equity line of credit.
How to Stay on Top of Metal Building Maintenance in Virginia?
It's essential to remember that varied maintenance requirements may be necessary depending on the type of metal construction and the intended use. Speaking with the supplier or a professional about metal building maintenance tips is advisable. It's paramount to arrange routine checks and maintenance to keep the facilities in adequate shape and look after any difficulties as soon as they occur. Virginia metal building upkeep is quite basic and easy, but consistent care and attention are needed to keep the building in a good state. Here are some tips on caring for metal structures in Virginia:
Address Little Issues Right Away
Your structure is built to endure the weather while maintaining a neat and solid appearance. However, harm may develop over time. Respond when you spot a hole or other minor damage in your metal structure. It will stop tiny issues from growing into larger ones. When minor faults are discovered, you can fix them quickly and inexpensively.
Conduct Routine Inspections
Regular inspections enable you to identify minor defects and imperfections and address them without delay. You may also come across any faults inside your construction. You'll be able to fully enjoy all the advantages of having a metal structure once you've fixed them.
The things you store in a steel garage could suffer if bugs, rodents, and other animals access it. Your possessions kept inside your structure might be preserved by recognizing the indicators of pests. Your construction can remain functional and in good condition if you take quick action when locating any animal.
Clean After Rain And Snow
Over time, thick snowfalls may affect the strength of your roof. Snow should be promptly cleared from accessible areas; it shouldn't accumulate and remain next to your doors or windows. Over time, rain and ice can potentially harm your building. Your metal garage can last longer if you install gutters and other accessories that help direct rain and keep water from collecting or freezing.
When they first begin to gather, dirt and debris in small quantities are simple to remove. If you let dirt accumulate over time, cleaning will take more time and money, and your metal building may need to be restored.
Metal buildings are a great option for those in Virginia because they can survive the state's erratic weather and be tailored to meet their demands. Because of its ability to adapt to the weather, metal is excellent for all uses, including metal garages, workshops, service sectors, metal barns, and storage structures, among others. 
So choose Steel and Stud's top-notch materials with first-rate customer service. The best Virginia metal building suppliers are Steel and Stud, who can tailor the building to your specifications. We offer everything at the lowest possible cost.
Metal Building Sizes Available At Steel And Stud
Metal Building Sizes

Metal Building Sizes

Metal Building Sizes

Metal Building Sizes
We Deliver And Install Metal Buildings Across Virginia
Virginia Beach, Chesapeake, Norfolk, Arlington, Richmond, Newport News, Alexandria, Hampton, Roanoke, Portsmouth, Suffolk, Lynchburg, Dale City, Centreville, Reston, Harrisonburg, McLean, Leesburg, Tuckahoe, Charlottesville, Ashburn, Lake Ridge, Blacksburg, Burke, Woodbridge, Manassas, Danville, Linton Hall, Annandale, Mechanicsvill
Although the exact delivery date (timeframe) cannot be assured, Steel And Stud can provide you with an estimated timeframe of when you can expect your metal building.
| Time Frame | Delivery of Metal Building (%) |
| --- | --- |
| | |
| | |
| | |
| | |
Other Convenient Locations to Serve You.
States

States

States

States

West Virginia Metal Buildings
Frequently Asked Questions
What sort of foundation is required for a metal structure?
You could use any foundation that is suitable for your purpose. However, the most used foundation for metal buildings is the concrete slab.
What do I need to prepare my metal building for installation?
Your site must be ready before delivery for the installation to proceed without delays. It entails picking an appropriate location, ridding it of any impediments, and leveling it appropriately. You should also consider drainage and other important factors.
Do I need a building permit in Virginia?
Yes, you need a building permit in Virginia.
How can humidity be managed in a metal building?
Keeping the air circulating will help you prevent moisture buildup the best. Opening windows and overhead doors is one approach to improve ventilation in a pre-fabricated metal building. Fan use is another possibility for boosting airflow. Better yet, include vents in the construction of the building.
Are Virginia's metal building design possibilities limited?
There are several alternatives available for metal buildings, from Steel and Stud. You can choose from various sizes, styles, and colors or completely modify a structure to suit your needs.