It doesn't matter where you live in Arizona; installing and owning a metal building in your home or business location can bring many benefits. We have a huge selection of Arizona metal buildings at Steel and Stud for our esteemed customers to buy. We believe in being transparent and fair with our pricing policy, which is why all metal buildings we sell come with free shipping, handling, and installation.
Buy metal buildings in Arizona At Affordable Prices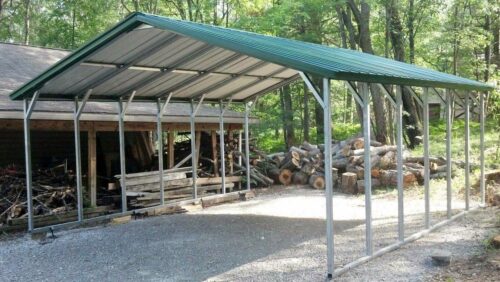 You must choose wisely in the AZ metal building kits market. At Steel and Stud, you can buy metal buildings in Arizona. We stand behind our Arizona metal buildings and utility carports for sale and offer technical and design support to our customers whenever needed.
Park your car, boat, or trail safely – Our AZ vehicle and RV double carports are trouble-free, functional, comparatively cheap, and portable (if desired).
We offer everything from ordinary carport canopy covers to professional-grade storage sheds. Over thousands of our satisfied customers have customized spaces every year and have made their unused areas lively and secure.  
To inform you about the various benefits of owning Arizona metal building types and some vital information, this guide helps you choose your design and installation site. You'll also find some land use and permitting resources.
Additionally, this page provides detailed insight into Arizona metal buildings. We have taken the time to detail the various styles of steel carports and metal buildings we offer. We've also provided the base Arizona metal building prices for some of Arizona's more popular carport styles.
We ensure you will know all about Arizona metal buildings and carports by the end of the read. However, if you still don't feel ready to decide on your metal building design, please drop a message, and our incredible sales team will guide you through the process.
Arizona Carports and Steel Buildings We Sell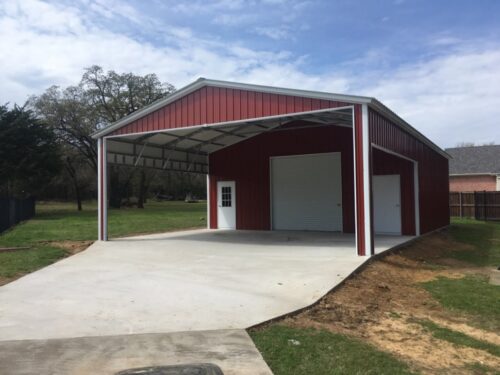 Our Arizona metal building and carport styles are applicable for several uses, ranging from simple car covers to large enclosed structures with walk-in and roll-up doors and windows.
The Arizona steel building and metal carport styles we sell include the following:
Steel carports are most commonly used as car covers but are also used as outdoor storage shelters. We also sell carport kits, which are designed for do-it-yourself assembly. In addition, we sell RV carports and portable carports, which are compact and easy to move.
Our steel garages are fully customizable. Our building specialist can help you design a garage to fit your needs, regardless of size or features. We also sell garage kits, which are a bit easier to install, and portable garages that can easily be moved.
Portable canopies can be used multiple ways than many other products we sell. Their lightweight construction makes them extremely easy to install, take down, and move. The wide variety of sun shelter options we stock makes it easy for you to find the right one for you.
Utility Carports, Sheds, and Buildings
A utility shed's most significant selling point is that they're often designed to include both open and enclosed spaces — like an Arizona metal building with storage. We also sell portable sheds, which are mobile, as well as lean-tos and loafing sheds, which are partially enclosed utility buildings.
Every metal carport vendor does not sell solar carports but we sell them. It's one of the distinct products that established our leadership in our industry. Solar carports have higher initial costs, but they'll drastically reduce your electric bills and help you recover your initial investment over time.
Accessory Dwelling Units (ADUs)
ADUs, also known as mother-in-law suites and granny flats, are gaining traction throughout the country. They help control rental rates while allowing homeowners to supplement their income. Although they can be costly, metal ADUs are a great affordable solution.
One of the biggest trends in metal buildings is barndominiums — a combination of "barn" and "condominium." These are houses often built on large plots of land in rural areas. Metal barns are more affordable than wooden structures or houses made of other costly materials, like brick or stone.
Another home building trend, shouses, or shop houses, are residential structures with a built-in shop. A shouse is also known as a shop with living quarters attached. These home styles are ideal for homeowners who require a place to work but don't want to build a detached workshop.
Cold-formed Steel Framing
In addition to metal carports and metal buildings, we sell all kinds of metal building materials, including cold-formed steel framing. We stock purlins, trusses, studs, and track framing. These frames can support roofs, load-bearing walls, and interior walls.
Benefits of Buying Arizona Steel Buildings From Steel and Studs
Arizona is more than a desert. With more than 7 million residents, Arizona is the 14th most populous state in the U.S. From the prairies to big cities like Phoenix, Flagstaff, and Scottsdale, Arizona has a diverse terrain. This means you must consider your area's land use and building code requirements.
This investment can earn you a thirty percent tax credit in the state. Since we are flexible with our metal building plans, designing Arizona carports for a home or business in the country or the city is more straightforward.
We ship and install portable carport kits and RV carports daily to homeowners, government bureaus, and business clients. Steel and stud have been offering the best carport prices in Arizona for a decade.
We offer customized options and can go up to a 100′ clear span (call us if you need a wider clear span). We can make any length possible. Our steel building kits can be anchored on any level surface, including concrete, asphalt, clay, or sand.
Customizable Metal Buildings and Carports in Arizona for Rural and Urban Areas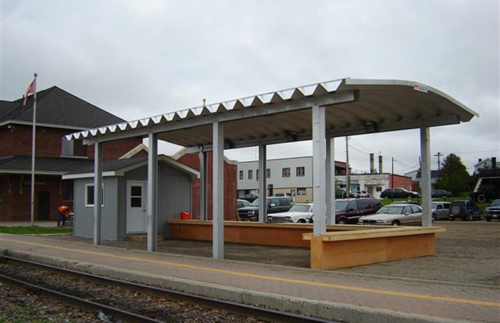 Customization is at the heart of what we do here at Steel and Stud. On our website, you'll find an intuitive carport builder tool. This feature can be used to customize your Arizona carports from the ground up, including height, width, and depth.
Other personalization options for our metal buildings as include sidewalls, roof panels, walk-in, roll-up doors, windows, and frame-outs — openings for your custom doors.
Steel and Stud offer free shipping on the metal carport in Arizona and anywhere in the United States. The best features of our metal building kits are the easy installation and heavy-duty 12-14 gauge galvanized steel. Note that the 12 gauge is 20 percent stronger than the 14 gauge.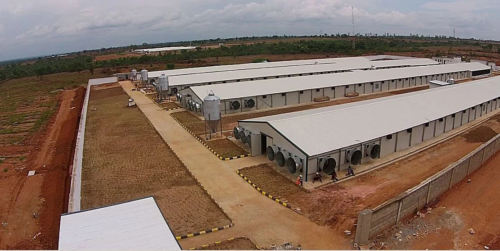 We often hear from our customers living in the city that space is difficult to come by. That's why it's convenient we build metal Arizona carports in smaller sizes. Our Arizona metal buildings start as small as 10′ length x 10′ width x 5′ height.
Our customers in the country have more available space and can buy metal carports 100 feet wide clear span or more, and unlimited length. If you require something bigger than our customization tool allows you to order, call us directly, and we'll make it happen.
When designing Arizona carports, your location can also influence whether or not you choose to enclose it. Those living in the city will benefit from the added security of a fully enclosed steel carport or garage. If you're planning to build your carport with completely enclosed sidewalls, you'll need to include at least one walk-in or roll-up door.
Arizona residents living in rural areas are more likely to benefit from an open-sided or partially enclosed Arizona carport. This style allows easy access to tools and equipment that will enable you to store items that may exceed the building's footprint. From a recreational standpoint, you can also use it as a convenient outdoor grilling space.
Our metal Arizona carports can be designed with as many doors, windows, and frame outs as you need. If you're planning to use your metal carport to store large equipment and order it with enclosed sides, a frame out or two may be the best option, as our rolling doors are subject to a 10-foot width size limit.
Not only that, we can install our durable metal buildings and metal carports on the leveled ground of dirt, asphalt, concrete, clay, or sand. All of the carports for sale in Arizona are easy to clean and maintain and are sturdy enough to resist all types of weather conditions. 
Arizona Steel Buildings Are Perfect for Residential Use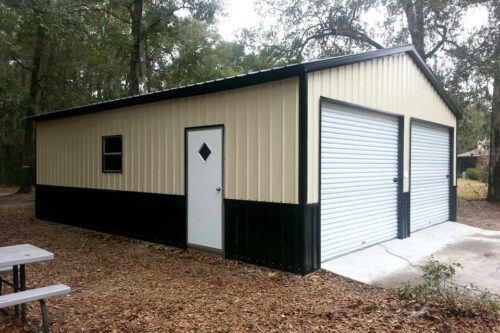 We feel proud to be the nation's largest independent dealer, with an A rating by Better Business Bureau. Our utility carports for sale in Arizona are available at the best metal building prices in the market. All our products are American-made. We don't outsource our carport manufacturing process overseas.
Metal buildings for residential purposes are getting popular in Arizona. Our carport builder tool can help you design the perfect metal building for protecting your cars, trucks, boats, motorcycles, and ATVs from the hot sun in the nation.
We understand a lot of Arizona residents are camping enthusiasts too. So even if you're looking for a metal garage in which you can store your large trailer or fifth wheel, we can help with that.
If your home doesn't have enough space, a home extension isn't an option, and your garage is already full, a metal carport is perfect for your additional storage needs.
Or, if you're looking for a more straightforward solution for storing garden tools or furniture — a basic shed or shelter, for example — we can also supply those.
Arizona Carports Are Perfect for Commercial Uses
Whether your Arizona business is small or large, we have metal carports that fit almost every commercial need.
Arizona's four pillars of industry are the four Cs: Copper, Cotton, Cattle, and Citrus. Fortunately for Arizona business owners, our steel buildings are perfect for all of these.
Metal buildings in Arizona purchased from Steel and Stud can be used for every farming need.
Agricultural equipment is a significant investment, and the hot Arizona sun can cause it to age prematurely. Using one of our steel carports is an excellent option whether you need to store gear, crops, or livestock. Some customers also use our metal buildings as milking sheds.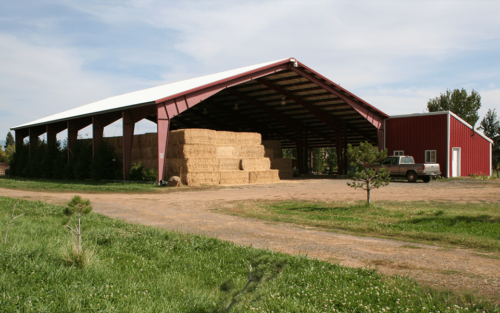 Arizona's copper mining industry is another area that can benefit from an Arizona metal carport. It makes an ideal place to keep equipment secure or a cost-effective copper ore storage facility.
Another industry that can undoubtedly benefit from Arizona metal buildings is the aviation and aerospace industry. The clear year-round skies and calm weather make it an ideal center for this booming sector. A metal building can be used as a hangar for aircraft storage or for aerospace manufacturing purposes.
Even those in the tourism industry can make use of Arizona carports. If you're in the business of aerial sightseeing tours of the Grand Canyon state, one of the state's most treasured natural wonders, you can set up your entire operation from a metal carport.
If you're in the business of event space rental, Arizona metal buildings are a great way to help you grow your company in new areas without the need for costly brick-and-mortar structures. Even if you don't plan to rent out the building, our metal buildings are great for storing your tables, chairs, clothes, cutlery, décor, and electronics.
Factors to Consider When Buying a Carport in Arizona
Arizonans know there is so much more to the state than the desert. While cities like Tucson, to the south, are in desert country, you also have mountain towns like Flagstaff to the north.
With this kind of variation in Arizona's topography and geography, there are various factors you will have to consider when designing and ordering your metal building.
How Sudden Rain Can Affect Your Foundation
Arizona, the Grand Canyon State, is mostly an arid state, but it's not always dry. In the event of heavy rain, the ground will quickly contract when it dries, which causes a rapid expansion of the earth. If you're building your metal carport on a concrete slab, you can end up with severe cracks.
You can avoid this by ensuring you make provisions to divert water away from your metal Arizona carports using well-placed gutters and drain pipes.
You won't have to worry about your Arizona steel building being unable to hold additional features. All Arizona carports we sell are available in 12-gauge and 14-gauge galvanized steel frames. When the steel is galvanized, it is dipped in zinc, which provides a protective coating, prolonging its life and preventing rust and oxidation.
Temperature Regulation Inside Your Metal Building

With summer temperatures regularly in three digits across the state, Arizona is one of the hottest places in the country. Although, in the north, such as the state's ski resorts, temperatures often dip below freezing.
If you're trying to regulate the temperature inside your metal building to protect what's inside, ordering the fully enclosed sidewalls is the best way. And if your metal building is enclosed, you can easily add an HVAC system for climate control.
Ensure you consider installing insulation inside the walls to increase the efficiency of your heating and cooling system. This will keep your ongoing energy costs much lower as the building will trap warm air when it's cold and cold air when it's hot.
When it comes to insulating Arizona metal buildings, there are several ways to do it, including
Installing metal tracking and studs directly on the sidewalls

Installing your insulation

Installing interior wall panels
If you plan to use your Arizona carport as a workshop — or any space regularly occupied by people — you should prioritize insulation and an HVAC system on your to-do list.
Although, if you are only looking to install a basic bike shed or car cover to keep your vehicles out of the sun, an open-sided steel carport may get the job done.
Designing Arizona Carports for Heavy Snow Loads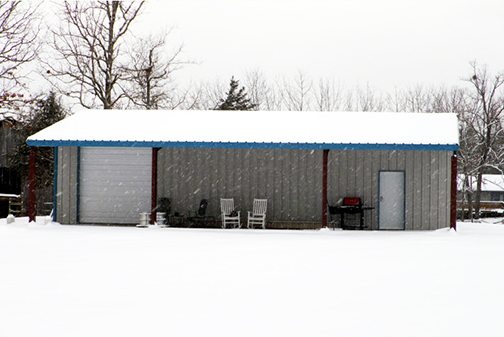 While the Grand Canyon State is most famous for its deserts and dry weather, the northern city of Flagstaff also has an average annual snowfall of 102 inches.
We construct all our metal buildings at Steel and Stud to withstand various conditions. Our building strength ultimately comes down to our select roof styles. Our Arizona carports are available in three different roof styles; standard horizontal roofs, A-frame horizontal roofs, and A-frame vertical roof styles.
Our recommendation for those concerned about heavy snow loads is the A-frame vertical roof style. An A-frame vertical roof is built with flush ends, a ridge cap, and trim on all four eaves.
With this vertical roof style, you get side-to-side ridges — as opposed to front-to-back — that allows for much easier snow runoff and helps to reduce the snow weight your roof carries. This protects your steel building's structural integrity and means you'll spend less time on a ladder clearing away snow.
Prices of Arizona Steel Buildings
Steel and Stud sell metal and soft-sided buildings and storage sheds throughout Arizona. We also deliver and install your metal carport at no additional cost. You will always get the same top-quality service, no matter where you want your carport kits delivered or installed.
We suggest you use the exclusive metal carport builder tool on our website. Once you've decided on the size and design of your Arizona carport, go ahead and purchase with just a 10% deposit required (remaining payment due upon delivery/installation).
After we've received your down payment, we will follow up with you to get you scheduled for delivery and installation. All that's left for you is to meet our friendly building specialists and show them where to assemble your building.
To get an idea of our starting metal carport prices, please see the pricing chart below:
| Dimensions | Metal Carport Cost* | Steel Building Cost* |
| --- | --- | --- |
| | | |
| | | |
| | | |
| | | |
| | | |
*Prices based on standard features, including 7-foot leg height, roof-style, and frame gauge thickness. Steel building estimates include one walk-in door and one roll-up door.
Permitting and Land Usage of Metal Arizona Carports
Many people value the easy maintenance of our metal carports. Before you order online our popular steel and aluminum carports in Arizona, you will need to get building permits for your residential garages from your local permitting agency, as with any other type of steel structure.
As is common in all states, Arizona does impose building regulations and codes at the state, county, and city levels. Restrictions on your steel carport may depend on the style of metal building you choose and the location in which you're planning to build.
We always recommend contacting your local planning authorities before purchasing to avoid discovering your new metal carport doesn't meet building code requirements.
After you've applied and have been granted the required permits, you can then get your metal building project started immediately.
For more information about Arizona carport installation, head to the state's department of housing website.
Arizona's Leader in Carports and Portable Metal Shelters
We sell steel carport kits in Arizona for cars, boats, and RVs across the state, including Apache, Cochise, aluminum carports in Coconino, carports for sale in Gila, Graham, carport garages in Greenlee, carports in La Paz, Maricopa, carports for sale in Mohave, carport canopies in Navajo, Pima, Pinal, portable carports in Santa Cruz, Yavapai and Yuma building kits.