Being one of the 13 colonies to gain independence from England with a motto of Live Free Or Die, New Hampshire is a province of the US with a long-standing history dating back to the colonial era (truly a place where the past meets the present).
Also known as Granite State, this nation is encapsulated with self-sufficient individuals.
Not only this, but this state has rebounded from the great recession thanks in part to its diverse industries, including agriculture, smart manufacturing-high technology, tourism, granite, sports, and health care.
Steel And Stud (an expert metal building manufacturer since 2002) are proud to serve these (individuals who are working as) leading industrialists, small business owners, farmers, techies, and retailers by providing them with metal structures (reliable, robust solution) that are built to:
Withstand 52 natural disasters (including earthquakes, tornadoes, severe storms, floods, winter storms, hurricanes, nor'easters, wildfires, landslides, and power outages.

Can stand the test of time

Save them money in the long run, and

Provide the experience of endless customization possibilities (tailored to your specific needs and preferences) that meet the zoning and metal building regulations of New Hampshire.
Besides offering a wide range of metal buildings to our Hampshirites, choosing our metal structures comes with an array of additional benefits that are tough to disregard:
Our metal buildings are erected with the highest-quality materials (all American sourced) and techniques to ensure durability and longevity. Using a combination of galvanized steel and proven construction methods, we are confident in the strength and stability of our structures.

In addition to providing high-quality and durable metal buildings, we offer flexible

financing options

and competitive pricing that (are bound to) suit your needs and budget. 
Our pre-engineered metal building kits are designed with energy efficiency in mind—features such as energy-efficient windows and high-performance insulation help to slash energy costs over the long term. 

The versatility of our metal structures allows them to be customized to fit your unique prerequisites. From the size and shape to the color and features, we can work with you to create your dream building that is immaculate for you. Don't settle for a one-size-fits-all solution – choose our metal building and enjoy the godsends of customization.
We know exceptional customer service is the key to building solid relationships with clients. That's why we are committed to providing top-notch service to all our Hampshirites. We take pride in ensuring that each metal building we provide is exactly what you expect and more.
Let us be your go-to choice for all your metal building demands, and experience the difference that exceptional customer service can make.
Various Industries Have Relied On Steel And Stud Metal Buildings
If you're in New Hampshire and require a top-notch metal building structure, Steel and Stud have your back! With over 21 years of experience as a metal building manufacturer & supplier, we have a wide selection of options to choose from, ensuring that you'll find the perfect fit for your specific requirements.
Commercial Metal Building
Our

commercial metal buildings

are tailored to meet the needs of entrepreneurs (

in the tourism industry

), small business owners, and retailers. 

We offer a range of functional and attractive spaces, including

commercial Metal Building offices

, warehouses, and storage facilities, that are curated to help your business succeed. 

Whether you are looking for a new location (in New Hampshire) for your business or seeking to upgrade your current space, our team is dedicated to helping you find a commercial property that aligns with your goals and needs.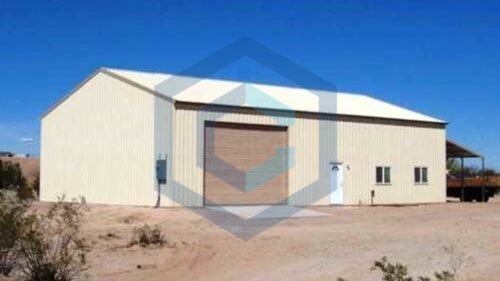 Agriculture Metal Buildings
Are you a farmer in Granite State looking for the perfect place to store your maple, apples, and dairy products during the idyllic autumn season? 

Our

60X40 metal barns

are the ideal solution, providing sturdy and reliable protection for your valuable products. Plus, with our customization options, you can tailor your

barndominium

to meet your unique needs and reflect your personality. 

Don't let this opportunity pass you by – invest in one of our metal barns today and rest easy knowing your products are safe and secure.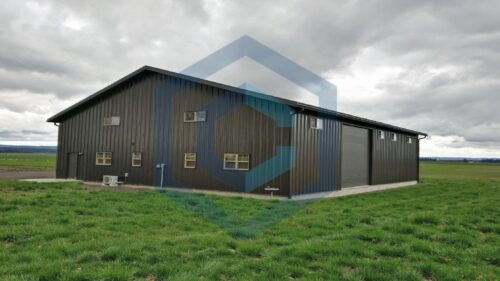 Industrial Metal Buildings
New Hampshire's strong economy is reflected in its $84.0 billion GDP for 2022-2023, ranking it at number 5 out of all 50 US states.

Its Real Estate and Education industries are driving growth, generating an impressive $18.9 billion revenue. At Steel And Stud, we are honored to be a part of this thriving community and to support these vital industries with the sturdy

pre-fab metal building

foundation they need to succeed.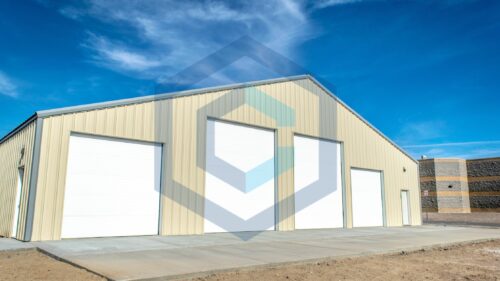 New Hampshire is a state that truly embraces the winter season, with numerous ski resorts and other winter sports attractions. Our

50X60 metal building kit

is the perfect way to safeguard your equipment from the elements, ensuring it is always ready for action. 

These durable (metal) structures will safeguard your gear when dealing with snow, rain, or anything. 

Trust in the strength and reliability of our metal building kits to keep your winter sports business running smoothly.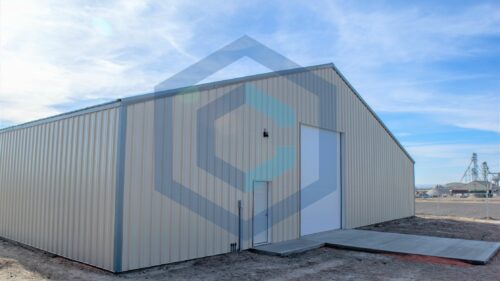 Transform your ideas into reality with the perfect metal building for your business, festival, or other needs. Don't wait any longer – just give us a call, and we'll take care of the rest. We'll deliver the structure right to your doorstep, making it easier for you to start bringing your dream to life.
Get The Exceptional Design And Customization Plan From Steel and Stud In New Hampshire
Thanks to the intelligible interface we have curated to make the process quick and easy for our pals in Granite State!
While we always strive to provide the best experience for our valued buyers, we also want to ensure you have all the details you need for a successful metal building project. By considering a few key factors before placing your order, you can (not only) save your wallet from mounting upfront costs but also ensure long-term success.
So, don't hesitate to take a moment to think about these considerations before hitting that PLACE YOUR ORDER button!
Following the preparation of the construction site, customize the size and layout of your metal building to fit its intended purpose. Whether for a barn, shed, living space, carport, recreational facilities, gym, or something else, we want to ensure it's just right. 
And while we're at it, let's not forget about metal building ventilation. Hence, you must include enough doors, windows, steel frames (especially 14 & 12 gauges), and other openings to ensure your new space is comfortable and well-insulated.
Also Read: How To Insulate Existing Metal Building
Now It's time to add the finishing touches to your metal building project by selecting the key components that will make it truly unique. With the foundation and layout already in place, you can focus on bringing your vision to life with these particular elements.
To get the ball rolling, figure out what type of metal building you desire and where it will be located on your property to make the most of its use. 
Once you've made these important choices, it's time to prepare the construction site. This includes 
The site complies with all relevant zoning laws

Preparation of the soil

Clearing & leveling of the area

And disposing of the existing vegetation
Upgrade your space with doors and windows that perfectly fit your style and needs. We offer a vast selection of options, including Vinyl, Aluminum, Self-framing, Slimline, and Horizontal slide. Simply choose the one that speaks to you, and we'll handle the rest.

Elevate the appearance, insulation, and functionality of your metal building with the right wall panels. Select from various panel types and finishes to make a statement and enhance performance.

Give your metal building the perfect finishing touch with a roof style that complements your vision. Choose from Mono-pitched or Shed Roofs, Arched Roofs, Gable Designs, and Gambrel Roofs to create your desired look. [Read Also: Types of Metal Roofing]
To add the finishing touch to your metal building, consider selecting wainscotting that enhances its appeal and adds a touch of color. This will add an extra level of sophistication to the overall design.
Also Read: How to Paint A Metal Building
Great news! Now that you've selected your elements, it's time to get the ball rolling on your project by paying the 10% upfront. Don't worry, the remaining balance won't be due until after the construction is completed.

Once we receive your payment, we'll provide you with a comprehensive metal structure assembly kit to make the assembly process a breeze. The kit includes everything you'll need, including detailed instructions, a tool kit, and all the necessary materials.
Metal Building Regulations In New Hampshire
Ensuring the safety and stability of metal buildings in New Hampshire is of the utmost importance, which is why we at Steel and Stud are dedicated to following all relevant building codes and standards. 
Codes such as the
State building code (RSA 155-A)
New Hampshire Fire Code (RSA 153)
National Electrical Code (NPFA 70)
are meant to shield the health and safety of building occupants and the general public. 
And our team of professionals has the knowledge and experience to guide you through the permitting process and ensure that your metal building project complies with all local and national regulations. 
Trust us to provide you with a secure and high-quality metal building.
Cash-Strapped? Get Some Financing
Don't settle for just any financing option for your metal building project in New Hampshire – take your time to uncover the one that genuinely fulfills your necessities. Explore all the available options and execute a comparative analysis to ensure you make the soundest choice. And if you need a little guidance along the way, give us a call. Our team is here to help you every step of the way and make sure you secure the financing that will truly set your project up for success. 
Don't miss out on the perfect financing solution – take charge of your project today.
Investing In Preventive Upkeep Is A Terrific Way To Slash Costs
Maintaining metal buildings is often overlooked and procrastinated until an issue arises. A bit of grime or negligence of upkeep today can snowball into a big crisis tomorrow. 
But thanks to Steel And Stud experts for curating the simple maintenance tips you can incorporate into your regular maintenance practice so that you do not miss a beat.
To begin, start by removing all the tools, objects, and pieces of stuff that are in direct contact with the exterior of the building. This is because you don't want your metal structure to become tarnished or obscured unnecessarily in a harsh manner.

Keep your large bushes and hedges at least one foot away from your metal structures to prevent unwanted fungus from spreading or mold forming.

Roofs that have snow left on them are subject to tremendous strain. Find out how much snow can be piled on your metal building's roof. As soon as it becomes apparent that your roof is approaching that threshold, take a proactive approach to remove snow.

Make sure there is no evidence or moisture exposure in your metal building if it is fully insulated.

If your door or window does not open naturally, ensure that its hinges are well-oiled & lubricated and that no deterioration has ensued along the edges.

Make sure to keep your metal building structure sparkling clean by giving it a good wash now and then. If the surface looks good, then you're all set! But if you notice any residue, discoloration, or other signs of dirt, don't hesitate to break out the cleaning solution. Remember, the key to success is to check frequently and take care of any issues as soon as you see them.
So are you looking for a metal building solution that will stand up to the ages? Then our metal building kits will be your perfect choice! These top-quality structures are made from galvalume metal that resists rust and corrosion, ensuring they'll remain in excellent condition for years to come. Plus, they're easy to maintain, making them a convenient choice for (our Hampshirites) for any project. And with our 20-year warranty and 40 days of craft, you can have complete peace of mind. Don't settle for less – choose our metal building kits for a durable, hassle-free solution
Metal Building Sizes Available At Steel And Stud
Metal Building Sizes

Metal Building Sizes

Metal Building Sizes

Metal Building Sizes
We Deliver And Install Metal Buildings Across New Hampshire
Manchester, Nashua, Concord, Derry, Dover, Rochester, Salem, Merrimack, Londonderry, Hudson, Bedford, Keene, Portsmouth, Goffstown, Laconia, Hampton, Milford, Exeter, Windham, Durham, Hooksett, Lebanon, Pelham, Claremont, Somersworth, Amherst, Hanover, Raymond, Conway, Berlin and Many More.
Although the exact delivery date (timeframe) cannot be assured, Steel And Stud can provide you with an estimated timeframe of when you can expect your metal building.
| Time Frame | Delivery of Metal Building (%) |
| --- | --- |
| | |
| | |
| | |
| | |
Other Convenient Locations to Serve You.
States

States

States

States

New Hampshire Metal Buildings

West Virginia Metal Buildings
Frequently Asked Questions
Is there something I need to look out for about additional costs (such as shipping costs or taxes) before placing an order?
We offer free shipping in many of our service areas. If you want to know more, please don't hesitate to contact one of our friendly sales representatives.
Could you provide examples or references of similar projects for which your metal building kits have previously served?
Feel free to check our website- steelandstud.com and see how happy our clients are with our work.
Can Steel And Stud provide me with a list of the materials included in the kit and any additional materials that will be required for the project but need to be purchased separately?
Visit this page to see a list of materials included in the kit. 
If you discover that you need additional materials for your project, like:
Purlins,

Hat channels

Girts

Rebar anchors

Asphalt anchors,

Battens,

Metal Studs, or more
We can send them to you if you prefer.