A commercial steel building is a building referred to as a steel structure and is used for commercial purposes. Distinguishing other buildings from commercial buildings is that a commercial building will use 50% or more of their space for commercial purposes. Such purposes include; warehousing, retail, storage, and distribution. The commercial building category may be classified into six different types. They are retail, office, hotels, industrial, multi-family, and special purpose buildings. Commercial steel buildings can be found in industrial parks or retail development areas. 
Commercial Steel Buildings
Over time, the construction of commercial buildings has been made better with the invention of commercial metal buildings. These metal buildings are preferred over traditional buildings made of wood, stone, and bricks. Indeed, metal building are more commercial advantageous, and many property owners prefer them.
Getting your business onto the next level by getting it a building is a dream and achievement worth giving a shot at. "Steel and Stud" is your undisputed partner in developing a commercial steel building for your business. Why choose a commercial building from Steel and Stud?
Types of Commercial Steel Buildings
Warehouses: Warehouses are made of strong steel to support storage needs. It helps to maximize efficiency for major inventory needs.
Office Buildings: Steel office buildings offer flexible design and quick construction. As a result, it paves the way for durability while maintaining aesthetics.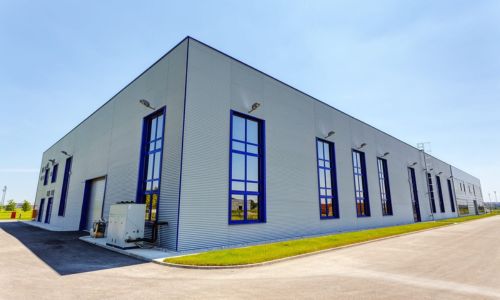 Retail Spaces: These steel retail spaces provide retailers to use the space functionally and aesthetically. As a result, they can easily customize the space when required.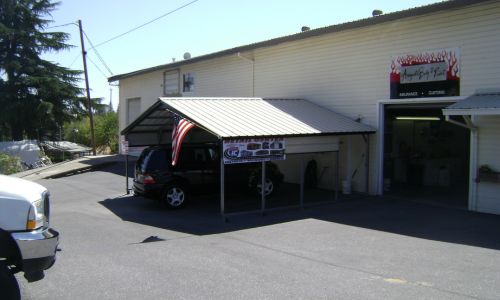 Manufacturing Facilities: Most of the metal buildings in today's time provide column-free interiors, thereby helping in integrating the specialized equipment.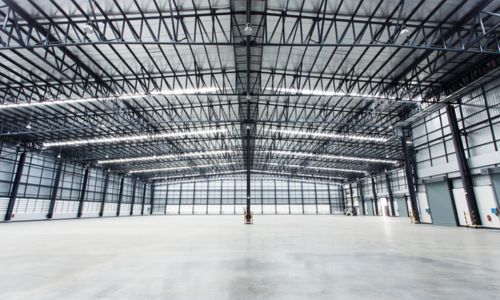 Agricultural Structures: Since it is easy to customize metal buildings, agricultural structures today use steel structures to maximize space using big machines. 
You can also go through this guide on agricultural steel buildings. for detailed information.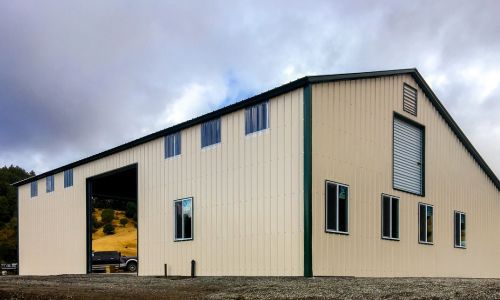 Multipurpose Complexes: The steel buildings are versatile and can be used for multipurpose complexes like banquets, halls, or even malls.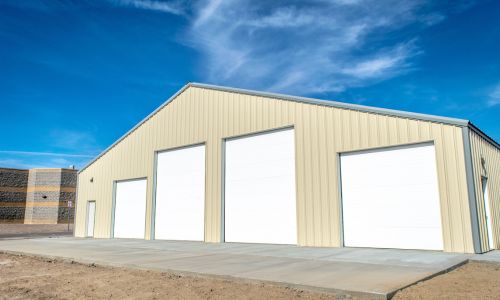 Features of Our Commercial Steel Structures
The versatility of our commercial steel building is defined from the point of its ability to be adaptable to different functions. Therefore, our metal buildings can be achieved in different sizes, structure designs, colors, and shapes.
Many people view metal building as complex buildings which can only be achieved in one shape – square, resembling an old-school pole barn or metal garage. However, modern commercial steel buildings can be achieved in any size and shape our clients desire.  
"Steel and Stud" is your professional partner in developing a steel structure serving as a new office building, a retail building, a retail store or a hybrid type of building constituting an office and a warehouse.
The economical aspect of any building is always a vital issue for any property developer. This is why Steel and Stud is undoubtedly, the most ideal partner for an economical commercial metal building.
Our commercial metal building saves you money and time, thus being regarded as cost-effective. Steel is considered to be more cost effective than traditional construction materials. It can also be prefabricated in the warehouse using engineering techniques and transported to the destined location. The method saves time and ensures you get started sooner than expected. What's even better is that metal buildings do not require a lot of labor and, thus, reduces construction cost. 
Maintenance of the metal building is less costly than buildings made of traditional construction materials. Metal is treated to become resistant to rust, it is resistant to rodents and termites, and fire, and it does not decay like wood. 
These peculiar abilities increase the lifespan of metal buildings and decrease maintenance related costs. 
With the daily influence of mother nature and wear and tear, metal buildings are the best for construction as they offer a sustained lifespan. Steel and Stud industrial steel buildings are your perfect solutions for repair garages, mechanic shops, manufacturing warehouses, storage facilities, and more. 
Steel and Stud beef up your assurance since we use high-quality materials. Steel and Stud offer you up to 50 years of warranty on your prefabricated steel building kits.
Our team is always ready to take a journey with our clients in customizing their commercial steel structures. We understand that every client perceives things differently, and it is this difference that we offer customized industrial buildings. No matter the metal building type, design, or color, we are always ready to make it a reality for you!
Whether you are creating an office space, brewery, auto repair facility, golf cart barn, warehouse, or whatever it is, we have you covered. 
Advantages of Metal Building
Engineering statistics documents that the structure of a building is approximately 10-15% of the total cost incurred during the construction of a building. This means that the right infrastructure in a competitive market is paramount. Steel framed solutions reduce the construction cost by 6% compared to concrete and wood framed buildings. Steel is a huge cost saver that cannot be disregarded. That's why steel is a good building material.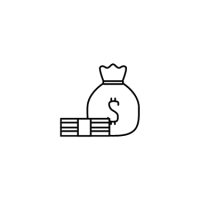 Steel construction uses the prefabricated steel building technique to reduce the time spent constructing a commercial building. The commercial metal buildings kits are manufactured off-site and then transported and installed on-site with little problems. Saving time and money is a sure way to bring early return on investment and other time-related savings, thus maximizing profitability. 

Structural steel beams with web openings give room for open plan designs with minimal columns and efficient circulation space.
The result is a malleable quality building that allows one to change the internal walls and fixtures with much ease. This quality makes the building adaptable to any use or purpose.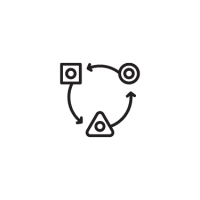 Metal building are famed for their ability to create space. Mechanical ventilation for commercial metal building can be integrated easily without interfering with the original layout and depth of the floors. This feature best suits where height restrictions are concerned. 

Steel and Stud use prefabricated steel building kits, which are manufactured in the factory in a controlled environment. This means that careful considerations of quality are taken into account, thus ensuring the best standards are met. Quality precedes safety, and thus, quality material is likely to improve on safety.

All steel structures are recyclable. Besides, due to the flexibility and adaptability of the steel structures, the life span can be lengthened compared to other construction materials like concrete. 

Commercial metal buildings are usually made of structural steel, which is important in enhancing longevity and durability. If appropriately maintained, the metal commercial building can last for 50+ years. For detailed information, you can check out our comprehensive guide on how long do steel buildings last.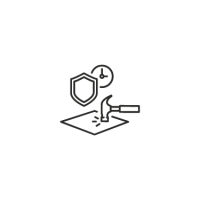 Who said commercial buildings aren't meant to be aesthetic? Well, the metal commercial building provides customization, further paving the way for design flexibility. You can choose from a wide range of designs as per your preference. You can choose from different metal building colors.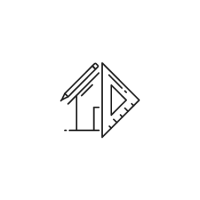 Being made of steel and non-combustible elements, the metal buildings aren't prone to fire breakouts.
As a result, there is a lesser chance of major damage to your property.

Unlike traditional properties, metal buildings aren't prone to pest and mold infestation.
This prevents the risk of early damage to your commercial property. 

Steel Commercial Buildings vs. Traditional Commercial Buildings
Steel buildings have revolutionized the commercial building construction industry and hence, brought better materials that improve on the delivery of the whole building. 
Commercial metal buildings are more durable compared to the traditional commercial building. Steel, being an alloy of Metal and carbon, improves its strength.
It is also resistant to rust when painted and resistant to fire and insects too, which is an advantage over wood.
Steel is more adaptable than concrete. The size of steel buildings can be adjusted even from the inside without causing a lot of interference with the basic structure of the building. 
Steel is cost-effective, reducing the cost to at least 6% compared to 15%.
Commercial Steel Building Prices
Commercial steel building prices usually range from $10-$25 per square foot. However, depending on your personal requirements and demands, the cost of a commercial steel building can be as low as $6 per square foot or as high as $120 per square foot.
The commercial steel building cost will be affected by location, material costs, construction costs, and the complexity of building the particular structure. 
Maintenance and Care of Commercial Steel Buildings
Although commercial steel buildings require less maintenance, it is essential to care for them occasionally. This helps prevent the commercial steel building from being damaged soon. Some of the prominent tips to follow for effective steel building maintenance in commercial settings include the following:
Regular inspections: It is advisable to regularly inspect the metal buildings for any wear or tear or significant damage. Regular inspection from experts like "

Steel and Stud"

will help you stay updated with the condition of your commercial steel building and ensure quick fixes.

Cleaning and rust prevention

: Commercial steel buildings should be cleaned at least twice weekly to prevent rust. It is advisable to use only water and washing liquid (specifically for metal buildings) to clean the metal buildings. You can also

paint metal building

to avoid rust.

Roof maintenance

: You must check for any signs of wear and tear on the roof. If you have trees around, the leaves will get collected on the roof. This can lead to clogging across the roof. Therefore, make sure to clean the roof regularly to prevent clogs. 

Addressing wear and tear

: As soon as you see any signs of wear and tear, address them immediately. It is advisable to fix them soon to prevent further damage. 

Safety precautions

: In terms of safety precautions, the commercial steel building must be adequately ventilated to prevent fume buildup. It also helps to identify the electrical frameworks to prevent major safety hazards.
Why Choose Steel and Stud
At Steel and stud, we work towards offering our customers the best construction experience. Our services are customer-centered. We achieve this by offering our customers the exact type of building they ask for. If you are not sure, we have a team of professionals who will work with you to come up with the building project and eventually a high-quality building. 
All works begin with good planning. Our design team will ensure that we have settled on the designs of the commercial metal buildings before engaging in the actual construction works. 
We emphasize on prefabricated steel building kits, which are manufactured with utmost care and precision. Prefabricated steel building kits are manufactured in controlled environments free from interference that would affect quality.
We offer consultation from the point when you make your order, to when you finally achieve the building you desired to have.
Frequently Asked Questions
What are the design considerations for commercial steel buildings?
While designing commercial steel buildings, certain factors are to consider, especially in terms of thermal performance, acoustics, seismic design, serviceability, and vibrations. These help to uphold the metal buildings against significant risks, especially earthquakes. 
Which steel is best for commercial buildings?
Structural steel is hailed to be the best for commercial buildings. 
Can commercial steel buildings be customized in design and appearance?
Yes. You can easily customize commercial steel building designs to maintain aesthetics and enhance functionality.
How long does it take to construct a commercial steel building?
It takes around 12-20 months to construct a commercial steel building steel at its best. 
How do the costs of commercial steel buildings compare to traditional construction methods?
Commercial steel buildings take less time to construct. Moreover, it also requires cheap labor and material, proving commercial steel buildings more cost-efficient and affordable than traditional construction methods. 
Why I choose Steel as material for my building?
Steel has distinguished itself as an ideal material for the construction of commercial buildings. Its adaptability and durability give it a longer lifespan and make construction more efficient. It also reduces the general cost, and as such, it is cost-friendly.