Whenever planning a residential, commercial, or industrial structure, the biggest concern is how you will pay for that. Many financing options are available for the funds that you need for your project. Using metal as your building material would be wise as it requires minimal maintenance over time over time and is a long-term affordability choice for any structure. Metal building financing is no different from funding traditional wood-framed structures. In fact, because of their robustness and longevity, going with a pre-engineered metal building could make you a more eligible loan candidate.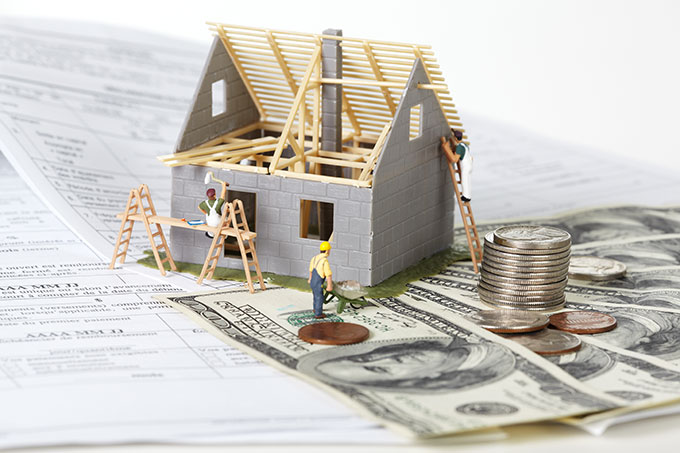 If you're constructing metal buildings on a farm or a ranch, you might even be able to get the benefits of special grants or loan offers from the US Department of Agriculture. You can learn more about that on the USDA website.
There is a financing option available no matter your plans for your metal building. Here we will discuss several financing options and discuss a few additional considerations so that you can prepare yourself for when the time comes.
Common Finance Options For Your Metal Building
If you could swing it, paying for the metal building using your own money

could be the easiest and cheapest option available. You might

wonder

how

 

paying for a metal building

could

be in your budget, but after knowing the economical cost of

pre-engineered metal buildings

, the idea might not seem that expensive and far-fetched.

If you plan to

build your own metal building

, you might be able to handle some or all of the construction work yourself.

Paying for your metal building upfront will keep you from being tied to a mortgage and allows you to take advantage of tax breaks that come with home ownership.
That means you will not have to pay any monthly fees or penalties, and best of all, you will not have to worry about paying any interest.
It enables you to save money in the long run and simplifies your life.
Use A Bank Or Credit Union
The second best way to metal building financing is to explore the funding through a bank or credit union.

The best establishment to begin would be with the bank or credit union in which you are already a member.

They already know you and will consider your customer record when they make you a loan offer.

So you are more likely to get a competitive rate if you have a good working relationship with them.

It typically makes the process much swifter and less stressful and often results in a better offer than you would get somewhere else.

Many states have set loan rates, so do your analysis and take benefit of your local regulations.
Construction loans for metal building financing program are the best financing options except for people who already own land. This is mostly because of the documents required in the process. When you apply for construction-only loans, you will have to submit the following documents:
Your past financial records. 

Blueprint of your metal building project. 

Your plans about the local regulations. 
Before sanctioning the unsecured personal loan, the bank usually wants to check that you have a well-defined plan with a strong credit score. If you can provide this information, sanctioning a loan becomes extremely easier.
Likewise if you're confused about how much a metal building will cost, you can get an idea for loan approvals. The steel building cost calculator will help you with the estimated price. Also, check out our guide on how much it takes to build a wooden carport to get clarity on price comprisions.
What Banks Will Finance Metal Buildings?

New Century Bank is one of the most famous bank lenders for your metal buildings loan.

It is a Kansas-based lender that provides mortgages to its customers for both traditional homes and steel or modular buildings.

They have a team of significantly qualified people with specialist experience in assessing different areas of metal building project plans, such as post and steel frame projects, post and beam projects, barndominiums, houses, barn homes, prefab metal sheds, agricultural metal buildings, and much more.

New Century Bank is your best option for your project.

No matter what type of metal building financing you want, they will be willing to finance your project.
2. United States Department of Agriculture

For farmers or ranchers, the United States Department of Agriculture is offering a wide range of different loan types based on the fact that you run a family-sized business and can afford the interest rates and repayments on offer.

The loans include direct operating loans, direct farm ownership loans, micro-loans, and guaranteed loans.

Their interest rates range from 1.500% and 4.00%, and you could use your loan for anything from buying livestock to building a horse barn and steel building construction.
3. Home Improvement Loan Pros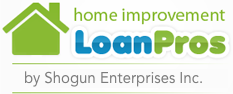 With over a decade of experience and more than 100,000 customers, Home Improvement Loan Pros has served homeowners and renovators with assistance and loans.

Loans from this company can be used for many purposes, such as steel homes, kitchens, artificial turf, driveways, horse barns, or pools, to name a few.

You can check your credit score before you begin and can borrow up to $100,000.

Giri Addanki founded Acorn Finance in 2017.

Within a few years, this company has become a top lender for metal building projects.

The company's headquarters are in Sacramento.

Acorn Finance has professionals specializing in metal building financing.

You should be able to get a loan regardless of the location of your project since they are an online lending platform.

Their site confirms that it can support borrowers throughout the US.

Their metal building financing terms up to 12 years and loan amounts up to $100,000.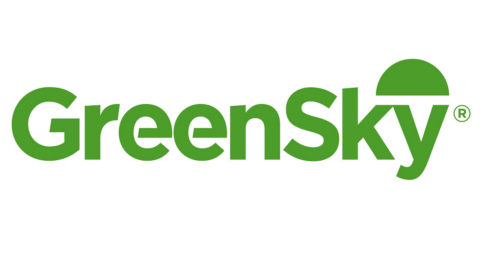 GreenSky is a technology company that facilitates loans up to $65,000 for home improvement through banks and offers financing to consumers through home improvement contractors and retailers who use its platform.

GreenSky is a swift and affordable alternative to other options for financing home improvements for borrowers who take GreenSky's deferred interest loan and pay it off during the promotional period.

Through their partnership with Morton Buildings, customers can take advantage of the financial stability of Admirals Bank and the expertise of Morton Buildings'.

You can use these finance options for a garage, a workshop, a horse barn, or other buildings you can use for your hobbies.

According to Morton Buildings, the process is speedy, and you can find out if your loan is approved quickly.

Mariner Finance is a finance company that provides loans for anything you need.

They offer home improvement loans, home loans, home refinance loans, personal loans, and many other loans.

They have specialists that could guide you to get a suitable loan for you.
Another way to facilitate your financing process is to talk to a mortgage broker.

Many mortgage brokers often offer free consultations so that you can talk to them freely without any burden of wasting your money.

When you tell them all about your project, the goals of your project, and your financial situation, they will comprehend your condition and determine which types of loans might be most appropriate for your situation.

The broker will then check with their network of lenders to see what you might qualify for.

It is an excellent way to view a variety of loan offers all at once.
9. Use An Alternative Direct Lender(Online/Offline)
Going via a direct lender has its advantages as well.

Whether it's a bank or credit union, online lender, or mortgage, you can usually qualify for more reasonable interest rates on loans for your metal building by cutting out the middleman.

You can also research the option of going through a company that specializes in construction loans and comprehends the complexities and timetables associated with construction projects.

If you would rather not take out a traditional mortgage to cover your costs, some lenders will let you take out a business loan instead.
10. Ask Your Metal Building Company About Financing
Another viable option is to see if the steel building manufacturer or a steel supply company can finance your project.

Most of the time, it works out well since you can interact directly with companies that understand, and are invested in, the project you're trying to launch.

Because of this, they might be generous to offer you better rates.

It will also likely reduce the amount of paperwork you have to wade through and sign, making the process much more efficient.
How long can you finance a steel building?
Banks are only doing three years for loans for metal buildings.

It appears like a permanent loan, but it's actually a step-traded loan. Charles Connely, president, C.C. Connely & Associates, Kansas City, Mo, says that a few years back, people would get a non-recourse commercial loan on a metal building for 80 percent loan-to-value with a 10-year fixed term and a 30-year amortization.

At present, that same building may be for 70 percent loan-to-value with a 5-year fixed term, a 15-year amortization, and now with recourse.

It means equity investors, whether companies or individuals, have to invest much more, making it a big issue.
The Process for Financing a Metal Building Project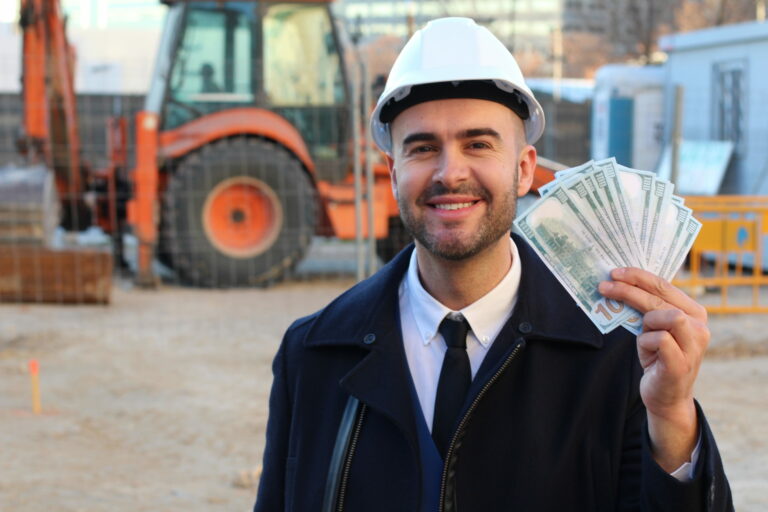 Figure Out What Type of Loan You Need
The very first thing that you have to do is you have to figure out for what do you need a loan? Is it just for construction, or do you need one to purchase a vacant lot for the building as well? Earlier, people used to get both these loans separately, but now combined loans are available.

As soon as you've decided which construction loan is best for your situation, you have to determine if you want a one-time close construction loan, a two-time close construction loan, or a note modification construction loan.
Types of Loans Commonly Used for Metal Buildings
One-time construction
A one-time construction loan, or "all in one" loan, usually means you have to sign only once.

In this, you lock in a single interest rate that is applicable to both the parts of the loan- construction and permanent.

When you are building, the financing functions as a construction loan, which is later converted into a permanent loan.
Note modification construction
Traditionally, two different interest rates are associated with a note modification construction loan: one for the development loan and another for the permanent loan.

It is your choice whether you want to lock the loan rate in the permanent loan or not.
Two-time close construction
Two-time close construction loans need closing twice, once for your construction loan and again for your mortgage.
It is basically like financing two separate loans.
Find Contractors to Work With Who Are Fully Licensed
The next step is to consider which contractor you want to work with on construction unless you will be assembling it yourself.

It is best to work with licensed contractors because lenders are more comfortable and willing to finance a project if they have confidence in the builder.
Decide On a Source for Funding
As discussed above, you have a lot of options for your metal building financing.

Research around and look for the best offers you can find.

In some cases, finding a contractor who already has an established relationship with the contractor, having financed previous projects that the contractor worked on, can help you earn the lender's confidence.
Finally, you are all ready to apply for a loan.

The bank, mortgage broker, credit union, or other company you choose to apply through will guide you through the rest of the procedure in detail.

Once you have acquired a loan offer that you are satisfied with, you will be able to sign on it.

Upon closing, you will receive the financing you need to build the metal building of your dreams.
Talk To Our Building Specialists
Once you've established a budget, it's time to work with our building specialists at Steel and Studs to get the building that fits your needs and budget.

You can also buy metal building kits from Steel and Studs.

You can design the kind of building you want, and they can price it, or you can just tell them what you need, and then they will completely customize it for you accordingly.

With our quick approval process, you will receive your

commercial steel building

faster than other companies.
What Makes Getting A Loan for Metal & Steel Buildings Challenging?
Many of the challenges you will face when trying to finance a metal building are similar to those you would face if trying to finance another construction project.
Since

the

metal materials are more expensive, the initial outlay of costs for metal buildings tends to be higher than that of wood buildings. Thus, creating a requirement of a larger loan than you would for wood construction.

It

might be difficult to find a loan with a long enough term or a loan-to-value that is sufficient for your needs.

Just like in other types of loans, your credit score will matter. Lenders will assess your credit score and other aspects of your financial profile when deciding the amount and interest rate of the loan they will offer.

A detailed building plan and a solid timeline are necessary to start the application process. Ideally, you should already have consent on your projects. Concrete and realistic plans make a loan application appear less risky to a lender.

  Not all banks and credit unions are familiar with metal building projects. Those that are unfamiliar with the market may have a more challenging time assessing your project.

Lenders have reservations about owners going bankrupt and not having alternative uses for the metal building. They want to know if the owner has some alternative plan to be reconfigured, so they can recoup their investment if they have to.
Rent-To-Own Metal Buildings
Steel and Stud also has a partnership with RTO National. RTO National is the biggest provider of installment contracts and consumer lease purchases in North America. Here are the advantages of utilizing this useful financing option.
With our flexible payment option for the rent-to-own program, you won't be burdened by an initial fixed

down payment

.

Instead, you can make

monthly payments made

at small intervals, allowing you to start your metal building construction with a small upfront amount

down payment

.
Not to worry, even if you have bad credit scores.

The best part about Rent-to-own is that it does not require a credit history.
Build Equity and Achieve Your Dream
In the initial stages, you can begin with our rent-to-own program and gradually work towards owning your dream agricultural buildings.
Through this program, you can build equity with Steel and Stud, bringing you closer to your desired metal building.
You do not have to wait any longer for your loan to be approved.

Thanks to Steel and Stud and RTO National financing, you can get instant approval.
Monthly Contract for Transition
If you decide to transition from renting to owning, you can seamlessly switch to a monthly contract plan offered by New Century Bank.

This option allows you to make monthly payments, often more manageable than paying the entire cost upfront.
In Rent-to-own, there is a flexible month-to-month contract option available if you're not comfortable with a long-term agreement.
Ownership in 36 Months or Less
By partnering with metal building specialists like Steel and Stud in a 36-month rent-to-own agreement, you can eventually become the proud owner of your metal building.

After completing your payment schedule within 36 months, ownership will be transferred from dream metal building specialist to you.
You can pay off your loan at any time without incurring any additional fees.
Suggestions for Qualifying For A Steel Building Loan
Acquiring metal building financing has become more complex over the years. You need to prepare fully before applying and ensure that you are applying at the right place in order to have your construction loan application taken seriously. Here are some tips to help you borrow money for your metal building financing.
Be Willing to Move Your Accounts
Earlier, it was relatively easy to go into a bank or credit union to get a loan, even if you did not have an account there.

Nonetheless, today's lenders want you to be as involved as possible with their businesses.

If you are willing to open accounts with their institution, they will be much more likely to consider giving you a loan for a metal building.
Familiarize Yourself With The Lender's Existing Portfolio
Go to the lenders who have an existing portfolio in similar projects.

A lender specializing in agricultural buildings but never constructs churches will be far more inclined to consider a loan for an agricultural building than a church.

Likewise, another lender that has provided financing for many churches but has had bad luck with restaurants and farms will be far more inclined to lend you money to construct a church than they would for a farmhouse or a restaurant.
Understand Loan Terms These Days Are Shorter
Ten years ago, a loan might have carried a 10-year term, but today it may carry a shortened term like five years.

Likewise, a five-year loan a few years ago would probably be a three-year loan today.

Be aware of this in advance, so you are not asleep at the wheel.
Be Ready With All Your Paperwork, Including Blueprints, Specs, etc.
To prove your income and so forth, getting your paperwork in order is crucial, no matter what kind of loan you are applying for. However, if you are applying for a construction loan, it is also vital to have the documentation pertaining to your project ready to go—including blueprints. It will need an upfront investment before you obtain funding; however, without taking that step, you will have a tough time procuring financing. There is zero possibility for a lender to be confident in a project that they cannot visualize. So it is better to have all your following paperwork ready.
Blueprints and floor plans with schematics

A list of the materials you will require for your project.

If your local regulators have approved your project, provide documentation.

Bids and estimates the subcontractors have given you and the documentation on any subcontractors you will be hiring.

Report about the site you will be building on and what utilities are in place
Prepare A Presentation That Highlights The Metal Building's Versatility & Appearance.
Lenders are also concerned with the cladding of a metal building exterior along with the structural elements of a building.

They may not like the idea of a metal building on a residential street, but if you explain that you will finish it in a way that blends in with others nearby, they may be more willing to grant you financing.

They may also be concerned about what will happen to the structure if there is a foreclosure.

Designs that are versatile enough to repurpose (i.e., a workshop that could also work as a residence) are more likely to be financed.

So whether you are after farmhouse financing, workshop garage financing, or anything else, presenting your project as a multifunctional one will give you an edge with your application.
Ensure You Have A Good Credit Score
An excellent credit score is crucial when applying for a regular home loan, and it is just as important when applying for metal building financing.

If you have a poor credit score, it may be worth your while to spend a bit extra time bolstering it before you apply for financing.

While you are doing that, you can concentrate on saving more money to put toward the construction of your metal structure.
You now know everything about metal building financing. So if you are planning to construct a metal building and need financing for that, numerous lenders are available. You have to concoct a plan for your project, figure out the type of loan that suits your needs, get your blueprints ready, and look for the lowest rates and most favorable terms. If possible, have a good credit report. An excellent credit report makes it easier for you to get good loan offers. We recommend you read all the loan terms extremely carefully before signing them. Regardless of the route you choose, as long as you look around and take the time to find the best financing opportunity, you should be able to construct your steel building at a reasonable cost.
Want to know more about financing? Contact Steel and Stud for a smooth and easy financing process here.
Frequently Asked Question
What are the pros and cons of home improvement loans?
Home improvement loans allow users to start with a small amount and have a fixed interest rate with negligible risks. However, a few cons associated with the same include debt being available only for a limited period, higher interest rates, and unexpected costs added at the end of tenure in rare cases.
What is a construction-to-permanent loan?
The construction-to-permanent loan usually covers everything in the metal building process, right from buying the land to building the property and serving the mortgage.

When you take the construction-to-permanent loan, you won't have to worry about applying for different loans.
Can you list some home improvement loans and HELOC providers?
Some of the leading HELOCs and home improvement loan providers in the market are HFS, PayPal, Lightstream, local banks and credit unions.
Does interest rates depend upon my credit score when it comes to metal building financing options?
Yes, your interest rate can significantly depend on your credit score regarding metal building financing.

If your credit score is lower, your fixed rate for financing will be high, and vice versa.
What factors influence the finance of our metal buildings?
The major factors that influence the financing of metal buildings include the following:
Size of metal building

Complexity of design

Weather conditions in the area

Availability and cost of the raw materials

Customization in style requirements like metal building

colors and solar panels.

Supply and demand of the materials.

Additional insulation requirements.
What should my credit score be when financing a metal building?
Typically, if you want your metal building finance to be processed easily, your credit score should be 700+.

However, some lenders may provide the financing with a minimum credit score of 610 to 640 range.
Can I finance a building if I'm in an active bankruptcy?
If you are actively bankrupt, it will be difficult for you to get the metal building financing option.

However, you can always select the rent-to-own program provided by Steel and Stud.
What type of pole barn buildings can you finance?
Almost all types of metal pole barn can be financed.

However, this will completely depend on your lender's specific requirements.  

It's wise to consult your lender for any potential restrictions they might have on particular barn models.
What is the best way to finance a metal building?
Farm loans, personal loans, construction loans, and home equity line of credit are some of the best financing options for metal building.

You can also use your saved cash or credit card to finance the building.
What makes getting a loan for metal & steel buildings challenging?
There are certain hidden fees and challenges closing costs that you may experience while getting a loan for metal or steel buildings, such hidden fees such as:
Not all banks and lenders know the metal building permanent financing niche. 

The lenders will thoroughly analyze your credit score before providing the loan. If it is poor, you may struggle to get a loan. 
Can I finance my metal building with a 600 credit score?
Yes. Most lenders usually look for a credit score between 610 to 640.

A low score determines that you've been late with your payments in the past.

However, you can still get the metal building finance with a 600 credit score based on various factors like savings account details, employment history, and income.
How long can you finance a metal building?
The term for metal building finance completely depends on your debt-income ratio.

Various banks and financial institutions provide the benefit of financing for up to 12 years.

If you're applying for a personal loan, make sure that you alter the repayment period.
What types of metal buildings can be financed?
There are no restrictions upon what

type of metal buildings

can be financed.

Usually, all metal buildings can be financed as long as you submit the action proof.
Can I finance metal building repair?
Whether it's adverse weather conditions that have resulted in damage to your metal building or you need to perform specific maintenance tasks, in either case, financing solutions are accessible for your metal building repair needs.
Can I get a mortgage on a metal barn?
Yes, New Century Bank is the only lender that specialises in providing permanent and constructions mortgages for metal barns and metal buildings.
Is it hard to get a loan for a pole barn house?
Not really. Getting a loan for a pole barn house completely depends on the financing option provided by the lender.

Some lenders may easily provide the

full loan amount

, while some may have restrictions.

You can check with the mortgage departments to understand the

financing process further

.
Can I build a metal-building house with an FHA loan?
No, you cannot build a metal house or any steel structure with an FHA loan.

This is mostly because metal buildings are a type of non-traditional construction which FHA does not approve of.
Can my loan be used to purchase a concrete pad?
Concrete pads for metal building are provided by the metal building manufacturers, with the complete installation materials.

Moreover, additional metal building parts, with a minimum price, can be purchased with a loan amount.