Whether you're looking for metal garages or steel buildings to repurpose your property's unused 2300 square feet, Our 30 x 50 galvanized and red iron steel metal buildings are a great alternative to storage buildings. De-clutter your storage space or well structure your commercial property, with 30×50 metal building sizes, fitting all purposes.
Call us now to install the Highly durable, cost-effective, and excellent solution for commercial spaces and residential storage in the US,
30×50 Metal Buildings for Sale
We're a leading metal building manufacturer and supplier in the United States. We offer a wide range of metal building solutions, from custom garage steel buildings to pre-engineered commercial warehouse buildings. 30×50 metal buildings are available for sale at the best price with us.
2022 Best 30×50 Metal Building Plans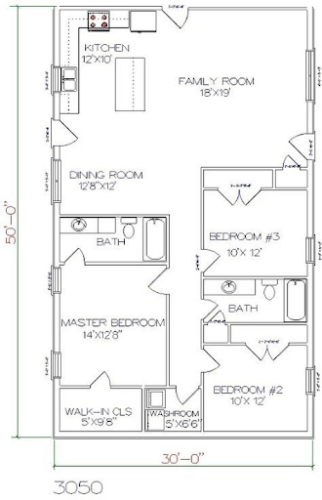 30×50 metal buildings can be utilized for many purposes, including sheds, canopies, garages, and many others. Here's a brief look into the various plans and benefits of a 30×50 standard-size building.
30×50 Carport Metal Building Kit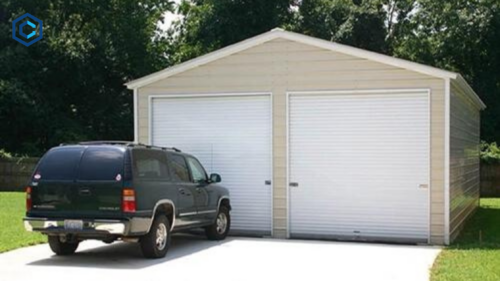 A carport can protect your vehicle from the weather and damaging UV rays from the sun. Carports are not only popular for being an economical method of protecting your cars but also simple to construct and potentially increase the value of your home once you decide to sell it.
30×50 Barn Metal Building Kit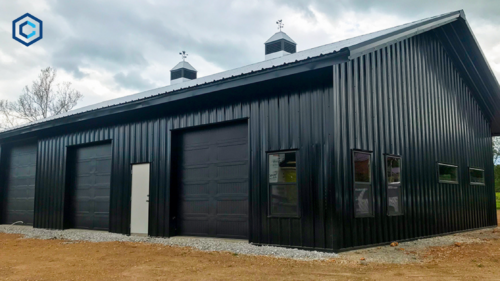 Barns are structures used to shelter livestock and store harvested crops and farm equipment. Metal barns are not only cheaper than wooden structures, they also require less maintenance and repairs. Metal barns are also easier to customize to suit the owner's personal style.
30×50 Shed Metal Building Kit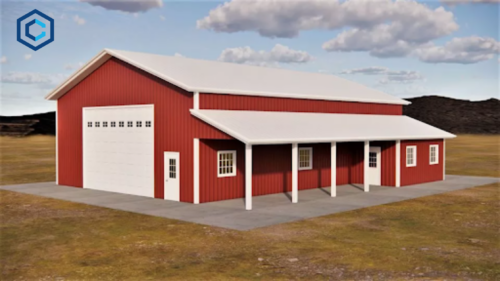 Similar to a barn, sheds are used for storage. Metal sheds can store tools, equipment, and items unsuitable for indoor storage, such as petrol (gasoline), herbicides, or pesticides.
30×50 RV Garage Metal Building Kit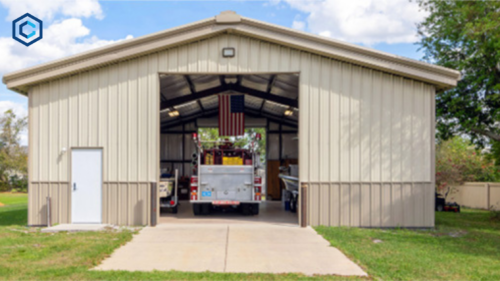 An RV garage is a sound investment that provides a safe and secure enclosure for RV vehicles. This would also free up space in your driveway or carport.
30×50 Garage Metal Building Kit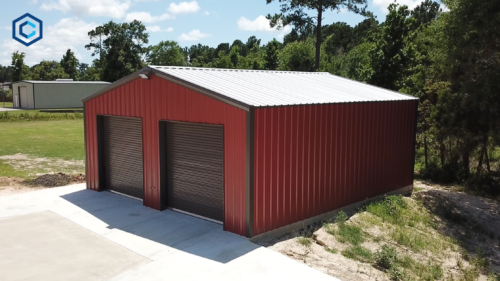 According to the American housing survey, about 80% of homes in the US include a metal garage. With a garage, your car has safety, security, and protection from hazardous weather.
30×50 Living Space Metal Building Kit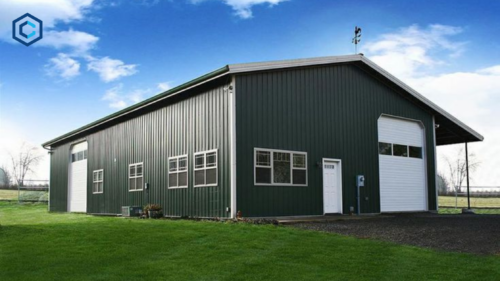 A 30×50 metal building can serve as an excellent living space. It is spacious enough to house all you need for a comfortable and stylish living space.
30×50 Recreational Center Metal Building Kit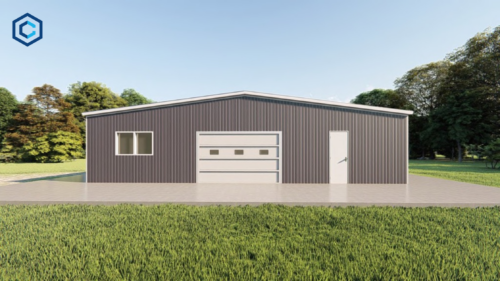 A 30×50 recreational center gives you the perfect space for social activities. They are excellent for social gatherings and outdoor games and can serve as outdoor barbecue spots.
30×50 Office Metal Building Kit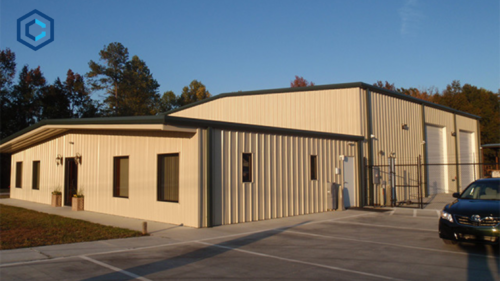 Metal buildings can be used for various office spaces, from small businesses to large corporations.
30×50 Warehouse Metal Building Kit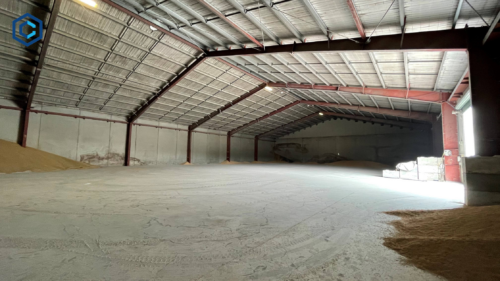 A 30×50 warehouse can provide enough space for all of your storage needs. These buildings are durable, long-lasting, and can withstand any weather condition.
30×50 Storage Building Metal Building Kit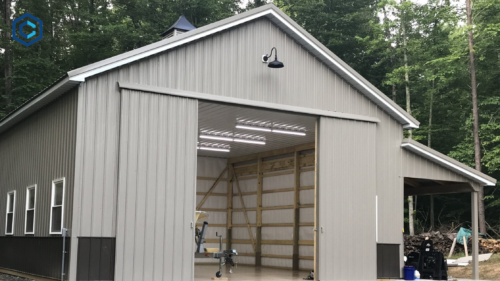 A 30×50 metal storage building is perfect for storing your extra belongings. These buildings are durable, long-lasting, and can withstand any weather condition.
30X50 Metal Buildings Kit-Features
When you buy the steel buildings kit from us, you will get all the necessary materials and equipment for easy DIY installation. The prefabricated building is virtually maintenance-free, having a 20-year steel frame warranty. Moreover, 30 50 metal building kits are cost-effective, provide more space, and are long-lasting, unlike traditional wooden homes.
Order Metal building after confirming code requirements applicable to building type in your area.
Galvanized steel tubing framing for tubular 30'x50' steel buildings.
Galvanized purlins and grits for cold-formed steel framing.
Industrial grade steel coated with red oxide, I-beam or channel, purlins, and grits for red iron 30×50 steel metal buildings.
All steel sheeting for roof and walls in chosen colors.
Door frame and trim
Building insulated plan,
Complete insulation and vapor barrier for roof and walls.
Fasteners, bolts, brackets, colored screws (no nails), socket for colored screws.
Matching sealing strips
All painted steel flashings, trim, ridge caps, and channels with our 20-year-warranty colors.
Steel anchor bolts

two sets of custom and wet-stamped engineered plans and calculations for your state, including foundation drawings.

Detailed instruction manual and detailed video instructions for smooth installation.
30 x 50 Steel Buildings Warranty Details
Frame Warranty—-20-Year Limited + Product Pledge
Sheet Metal Warranty—-20 Year Paint Finish
14 Gauge Frame Warranty-30 Day Workmanship
12 Gauge Frame Warranty– 30 Day Workmanship
30'x50' Shipped Dimensions
Manufacturing Source –We Supply All Diy Frame Kits In The Usa Using American Sourced Materials.
30' -Wide Metal Building Certification Details
We only provide certified steel building materials per your local building codes ratings. We ensure to use the best anchors and braces for the steel buildings to sustain high wind loads, heavy rains, and snow. 
Call Us To Discuss Exact Certification Details.
Customizing A 30×50 Metal Building
One of the significant advantages of metal buildings is that they can be easily customized to suit a wide range of functions and purposes while also reflecting your style. Metal buildings are incredibly versatile and flexible. 
For example, you can convert an already existing 30×30 metal building into whatever structure you prefer. But first, you need to plan your design and consult an experienced professional. Before drawing your plan, you must consider several factors, such as size, quality, height, windows, doors, floors, climate, color, roof, and cost. 
For old metal buildings, you must ensure that you repair all the torn-off or damaged parts and seal all the leaks. Another important step in your construction project is surveying and grading. 
A professional surveyor can look at your property and identify any potential problems that could cause trouble down the road. They will also be able to help you with the grading process, which ensures that your building site is ready for construction.
Pre-Engineered Metal Buildings In Standard Sizes With The Cost
When it comes to the price to build, the size of a building is one of the biggest factors to consider. Here are some commonly purchased building kit sizes and the amount each cost.
| | |
| --- | --- |
| Metal Building Kit | Cost |
| | $18,000 – $25,000 |
| 30×20 Metal Building Kit | $8,000 – $10,000 |
| | $15,000 – $17,000 |
| 50×40 Metal Building Kit | $32,000 – $37,000 |
| 50×50 Metal Building Kit | $34,000 – $38,000 |
| 50×20 Metal Building Kit | $30,000 – $35,000 |
| 30×30 Metal Building Kit | $11,000 – $12,000 |
| 50×60 Metal Building Kit | $38,000 – $45,000 |
| 50×70 Metal Building Kit | $50,000 – $60,000 |
Things To Consider When Buying A 30×50 Metal Building
One of the major factors to consider when buying a 30×50 metal building is the size. You have to ensure that the size meets the needs and requirements you have in mind for the building. 
30×50 metal buildings are a popular size for home workshops and commercial garages. You have to bear in mind that these different structures provide specific needs and purposes. For example, a 30×50 metal carport can accommodate only four vehicles. If you have a living space in mind, it will provide you with 1500 square feet of interior space that can be used to construct three bedrooms and two full bathrooms.
Many areas in the United States have building permit requirements, while others don't. The local governments are responsible for creating these rules and standards, hence this disparity. Therefore, the best way to determine if you need to secure a building permit is to go directly to your local authorities!
Our Convenient Locations to Serve You
We install in 48 states, including Alabama, Maryland, and California. Expect installation within four weeks from the order date. Deliveries of 30 x 50 metal building kits may experience slight delays, but we endeavor to serve you as fast as possible with the shortest possible delivery time.
At Steel and Stud, we contact our customers within 50 days of receiving their orders. Customers may experience delays when ordering metal buildings wider than 24 feet, as they need longer manufacturing time. 
If you're in the market for an Arrow, Versa tube, or ShelterLogic 30X50 metal building near me, then Steel and Stud are here for you.
These are our current installation locations: Alabama, Montgomery, Birmingham Huntsville, Tuscaloosa, Ozark, Eufaula, Florence Clanton, Semmes Selma Decatur, Dothan Gadsden, Andalusia Anniston-Oxford-Jacksonville Gulf Shores-Orange Beach-Fairhope, Troy-Hayneville-Fayette-Elba Heflin-Greenville-Macon-Enterprise-Daphne Fultondale-Montevallo-Gadsden Hamilton-Jefferson County-Selma Trussville-Pinson-Clayton-Hoover Vicksburg-Jackson (excluding Jackson County) Montgomery County, Jackson County, Lauderdale County, Dixie County, Butler County, Crenshaw County, Monroe County, Clarke County, Coffee County, and Wilcox County) Maryland. Please confirm with local building codes before placing an order.
2022 Best 30X50 Metal Buildings 
A metal building is a prefabricated, non-load-bearing structure built with steel. These structures are customized as per building style. The most frequently purchased are RV covers, steel garages, metal barns, lean-to structures, and 30×50 metal building kits. It is not the only standard size of metal building kits; the prices for 30×50 metal building kits are also affordable.
30×50 Metal Building with living quarters
30×50 Garage Kits
30x50x12 Metal Building—-30x50x12 Metal Building Kit
30x50x14 Metal Building—-30x50x14 Metal Building Kit
30x50x16 Metal Building—-30x50x16 Metal Building Kit
30x50x18 Metal Building
30x50x20 Metal Building
We have pre-engineered steel building structures to store your heavy equipment, protect cars, metal barns, and more space. Buy 30' wide and 50' tall steel buildings for retail stores, offices, specialty shops, auto repair shops, tire stores, warehouses, etc.
Why Our 30×50 Metal Buildings Are Great Alternative
Steel and Stud are reputed steel building suppliers in the US. Our 30×50 metal building is primarily made out of heavy-duty steel. Our building specialist can install these prefabricated metal buildings in no time. When you're looking for reliable erection services for steel buildings, look no further, we have building experts to get the job done right the first time and do it to save you money.
We have Unlimited Building Designs
A metal building can be used for just about anything, from a metal garage to a house to an industrial warehouse.
You can add doors to the garage, have a side entry shed, roll-up doors, or a fully enclosed auto shop, we can customize steel building in accordance with the local building department.
Steel building systems are perfect for industrial or commercial applications and are available in different standard insulation configurations. The installation process ensures proper electrical wiring with quality roof style.
With custom steel structures, you can enjoy the aesthetic benefits of your buildings and still receive the strength needed to withstand wear and tear. 
Designing a functional and beautiful building is our ultimate goal. We create metal buildings that are functional, comfortable, and visually pleasing. If you need a custom building, look at our website at steelandstud.com.
We are Cost-Effective
We have a 30×50 metal building competitive cost in the market. The entire project cost includes the base building kit price, but turnkey installation and construction costs will vary depending on the project.  For turnkey installation, additional cost has installation cost is $5-10 per square foot for construction and $5-10/sq ft for foundation costs.
For a 'ballpark' estimate, consider each of these factors separately.
Roof styles, including regular horizontal, A-frame horizontal, and vertical roofs.
Metal buildings have concrete, asphalt, or rebar anchors.
Color options available: white, beige, brown, and burgundy.
Doors sizes may range from 72 to 80 inches, and types may include roll-up doors sizes of 6×6, 8×7, 9×7 to 10×10.
Rigid Frame' or 'Quonset Hut' style Kit
30×50 Concrete Slab Cost
Construction Costs
Metal buildings are durable, energy-efficient, and environmentally friendly. 
Our 30×50 Metal buildings are made from heavy-duty certified galvanized Steel. Also, we use only top branded, high-quality accessories for robust structure.
Our steel building structures offer the best protection against heavy snow loads, tornadoes, hurricanes, and high winds. They are also low maintenance, fire-proof and termite-proof. In addition, they are resistant to rusting, rotting, and warping.
You can also choose from various metal building colors for better aesthetics.
We Provide Flexible Solutions
Steel and Stud offer a wide range of open walls, and enclosed commercial and residential have enough room for any size project.
30'50  metal building is a flexible solution for our customers from various industries, including healthcare, education, office buildings, retail stores, etc.
We have pre-engineered steel building structures for barns, farm equipment storage, hay sheds, livestock shelters, stables, and other metal buildings. The steel building is also a great option for RV covers, boat storage, hobby shops, garages, workshops, and quarter livings.
Reviews
I ordered a pre-made 30×50 Metal building kit from Steel and Stud and got it delivered and installed in a matter of days. The pre-engineered metal building prices are subject to many factors, including the cost of steel, one door or two doors, and roof-style steel frames. I recommend Steel and Stud for a virtually maintenance-free steel building kit.
They have a team of professional engineers and designers to ensure building permits before the installation and insulation of 30×50 metal buildings in the US.
How To Order
If you wish to buy from Steel and Studs, you may select the 30×50 Metal buildings tab and use the online builder to input all the details of your area. You may proceed to order and generate an invoice inclusive of tax. 
Our return policy is simple and transparent. All requirements should be resolved before ordering because if a permit is denied for reasons other than your plans, your deposit will not be refunded.
We have different payment gateways for easy transactions. We accept payment through Paypal, Visa, and Mastercard.
Other Metal Building Sizes Available
Here are Steel & Stud Most Popular Customized Sizes for metal buildings. We can also get them customized as per your requirements:
Metal Building Sizes

Metal Building Sizes

Metal Building Sizes

Metal Building Sizes
Frequently Asked Questions (FAQs)
Yes, we have varying sizes available in metal buildings. You can order 30x 50 steel buildings from us at the best prices.
The installation process varies on the size of the project and building style. But we can ensure our building specialists work hard to provide erections services on time.
We first choose the spot and mark it as per the structure and material kit size. We then ensure the permits before moving further with installation. Our technicians and builders then clean the surface and grade the soil to install a utility with a strong concrete foundation.
No, the installation cost is not included in the steel buildings hit. The total prices are subject to many factors discussed above.