Despite its challenging geography and demographics, Alaska's rapidly growing economy and population have increased demand for sturdy and weather-resistant buildings. Metal buildings have emerged as a preferred choice due to their durability, strength, and flexibility, making them ideal for Alaska's harsh climate and rugged terrain.
The state's economy is primarily driven by industries such as oil and gas, fishing, mining, and tourism, with the oil and gas sector being the most significant contributor. The mining industry is also substantial, and Alaska is one of the world's largest gold producers. As these industries continue to grow, the need for robust buildings will continue to rise.
Metal buildings are the ideal choice for construction projects in Alaska. With their ability to withstand extreme weather conditions such as snow, ice, and strong winds, they offer unparalleled durability and strength. Their customizable designs and finishes suit various applications, from residential homes to industrial and commercial steel buildings. They are also cost-effective and energy-efficient, requiring minimal maintenance and reducing long-term costs.
Metal buildings are the way to go if you're looking for a sustainable and practical building solution for Alaska's unique environment. You can connect with Steel and Stud if you plan to get metal buildings in Alaska. With our team of experts, we will ensure to deliver the best. We have all the options, from commercial to residential, agricultural, and all the other sectors.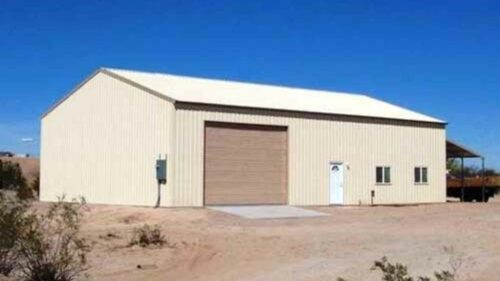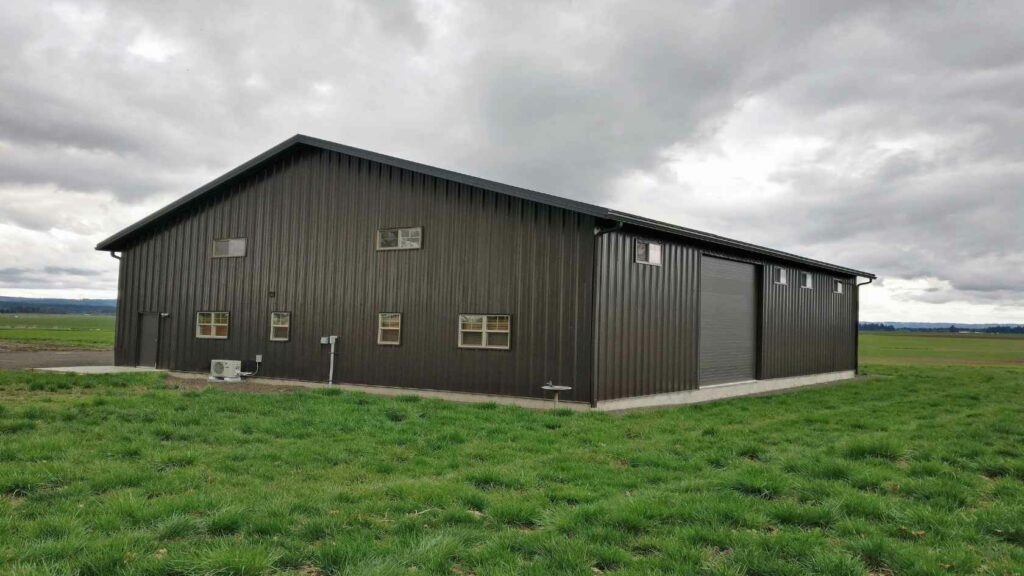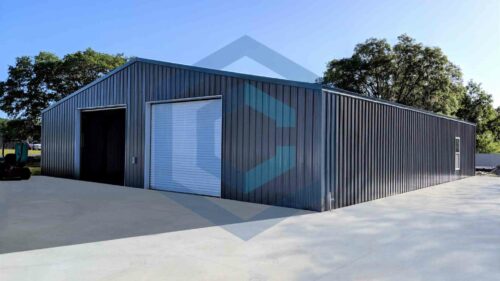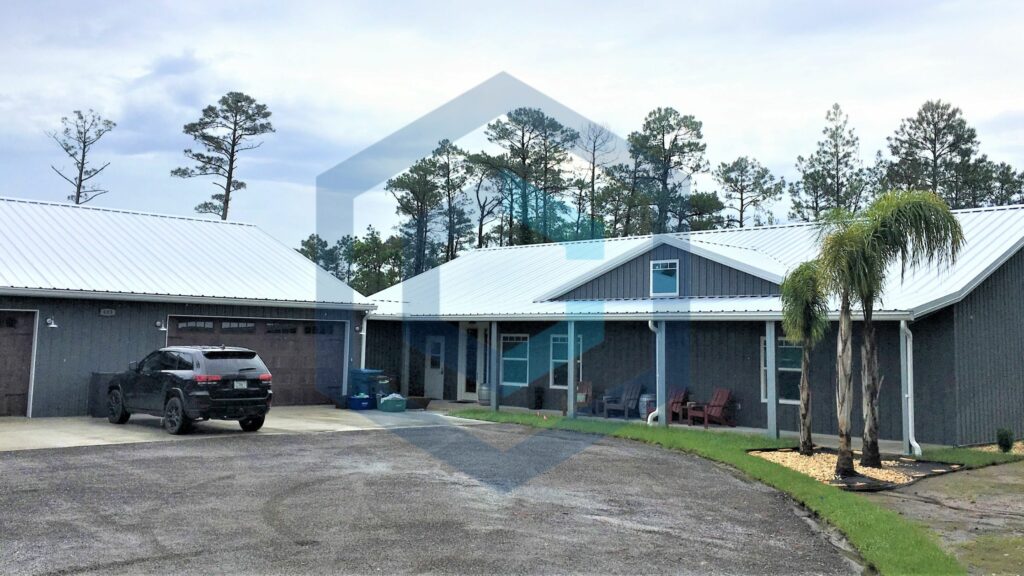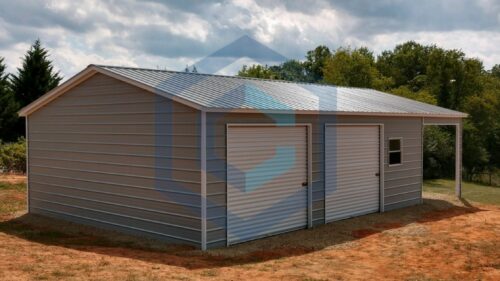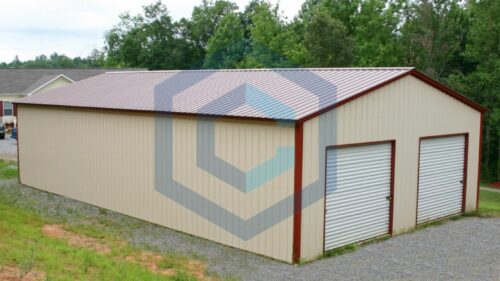 Need for Metal Buildings in Alaska
Living in Alaska is challenging, owing to the harsh weathering conditions. Alaska is known for its extreme weather conditions, including high winds, lightning strikes, wildfires, and earthquakes. These conditions make it essential for residents and businesses to have structures that can withstand these challenges.
This is where Metal buildings come into play as they offer numerous benefits over other materials like wood or concrete. The need for steel buildings in Alaska is essential due to the extreme weather conditions, high winds, wildfires, and earthquakes. Metal/Steel buildings offer numerous advantages over traditional building materials.
One of the most significant advantages of steel buildings in Alaska is their ability to withstand high winds. Wind speeds in Alaska can reach up to 100 mph, which can cause significant damage to traditional buildings. Steel buildings are designed to be strong and durable, making them ideal for withstanding high winds. Also, steel buildings are resistant to fire, a common concern in Alaska due to its dry climate and lightning strikes.
Steel buildings are also designed to withstand earthquakes, common in Alaska. The state is located in the Pacific Ring of Fire, known for its seismic activity. Traditional building materials like wood or concrete may not be able to withstand the force of an earthquake. Still, steel buildings are designed to flex and absorb the impact, making them a safer option for structures in earthquake-prone areas.
Ability to withstand an earthquake
Steel buildings in Alaska are energy efficient. The harsh weather conditions in Alaska require buildings to be properly insulated to keep heat in during the winter months and out during the summer months. Steel buildings can be constructed with insulated metal panels that provide superior insulation to traditional building materials like wood or concrete.
Also Check out: How to Insulate Existing Metal Buildings
Steel buildings are cost-effective and easy to maintain. Traditional building materials like wood or concrete require regular maintenance and repairs, which can be costly and time-consuming. On the other hand, steel buildings are designed to last for decades with minimal maintenance. They are also energy-efficient, saving homeowners and businesses money on their energy bills over time.
Metal Buildings Customization Tips in Alaska
Just because you're getting metal buildings doesn't mean you can't beautify them. At Steel and Stud, we provide prefab buildings that cater to all your needs. Therefore, you can customize these as per your needs. Adding various personal touches and features can play an essential role in improving the visual appeal of the metal building.
You can increase the work environment by customizing metal buildings and enhancements. We bring the best results with our customization. All the elements that Steel and Stud can customize in the metal buildings are –
Roofs are one of the major things you can customize. Unique roof modifications will help enhance the appearance of the metal building. Metal buildings usually feature pitched gable roofs, but you can still stick to them. The customization of metal roofs can range from selecting A-frame, a vertical roof, or a seam steel roof. Apart from that, we can also help you with the inclusion of awnings and overhangs.
Painting and adding colors can make the building look unique. There are numerous options for painting the building as per your preference. You can decide and choose the metal building color as per your preference. Metal buildings are usually steel in color, which makes the property look dull and bare. With color, you can give the metal buildings a unique look.
Windows often need to be addressed while customizing metal buildings. While you may want to settle for traditional windows, they will only have little impact. If you want to create an impact, it is advisable to opt for glass windows. You can customize the buildings as per your preference. You can design them in any shape, size, or color.
Get more information about Metal Building windows
Always make sure to take care of insulation by installing the right amenities. At Steel and Stud, we can help you customize the property by helping you insulate it properly.
Metal Building Safety Codes in Alaska
Safety and security are prime concerns when setting up metal buildings in Alaska. It is essential to follow the rules and regulations as prepared by the government to ensure that everything runs smoothly in setting up the building. As discussed earlier, the metal buildings in Alaska must withstand a wide range of natural calamities; it is also important to check the safety regulations scheme.
We set up the most efficient property at Steel and Stud by complying with the rules and regulations. Below we have mentioned some of the prominent metal building safety codes that we must follow while setting up the buildings:
Metal Building Finances in Alaska
Metal buildings can be quite expensive right from the time of purchasing the kits to installing them. We understand that affording the entire thing can be expensive at Steel and Stud. Therefore, for this reason, we ensure to make the end-to-end solution affordable and pocket-friendly. At Steel and Stud, our prime goal is to ensure the installation of metal buildings at your preferred location at the most pocket-friendly rate.
Our professionals can also guide you with numerous metal-building financing options if our rates exceed our budget. Some of the metal building financing options that you can choose from include the following:
Credit Card Loans

Private Loans

Personal Loans

Government-approved Loans

Private Lenders

A lending partner that can cater to your needs across the US

A lender that specializes in providing loans for the US market
Metal Building Installation in Alaska
At Steel and Stud, we comply with all the regulations in Alaska for setting up the metal building. We follow a comprehensive installation process to make the entire process smooth and easier for you. Here is the complete installation process for metal buildings in Alaska by Steel and Stud:
Understand the type of property and location in which the building will be installed. 

Prepare the location for setting up the metal building by preparing the land and nearby areas. 

Level the land and lay down a strong

foundation

before erecting the property. 

Take approval from the respective authorities in Alaska for installing the metal buildings. 

After paying an upfront advance, contact us at Steel and Stud for easy installation. We will put up

galvanized purlins

and girts for a more robust structure. 

Next, we will head on setting up the exteriors with the roofs and insulating the walls per the requirements.

Improve the property's aesthetic appeal by including all necessary accessories for metal building interiors and exteriors.
Steel And Stud Bring The Best Metal Buildings To Alaska
Steel and Stud's commitment to excellence in the design and construction of metal buildings in Alaska is evident in its use of top-quality materials, cutting-edge technology, and experienced professionals. Our designers, engineers, and builders work closely with clients to create custom solutions that meet their unique needs and budget.
Steel and Stud's metal buildings are engineered to withstand the harsh Alaskan weather conditions, including high winds, heavy snow loads, and seismic activity. They bring an advanced design with precision manufacturing techniques to ensure their buildings' structural integrity and durability.
Our commitment to using high-quality materials, employing skilled professionals, and providing exceptional customer service has earned us a reputation as one of the state's leading providers of metal buildings. Whether you need a steel storage shed, a commercial metal building, or a custom-designed structure, Steel and Stud can deliver a solution that meets your needs and exceeds your expectations.
Metal Building Sizes Available At Steel And Stud
Metal Building Sizes

Metal Building Sizes

Metal Building Sizes

Metal Building Sizes
We Deliver And Install Metal Buildings Across Alaska
Although the exact delivery date (timeframe) cannot be assured, Steel And Stud can provide you with an estimated timeframe of when you can expect your metal building.
| Time Frame | Delivery of Metal Building (%) |
| --- | --- |
| | |
| | |
| | |
| | |
Other Convenient Locations to Serve You.
States

States

States

States

West Virginia Metal Buildings
Frequently Asked Questions
What type of metal is used for building construction in Alaska?
Metal buildings in Alaska are usually made of steel, a durable material that can withstand harsh weather conditions. Steel buildings can also be designed to meet specific load requirements and provide energy efficiency.
Are metal buildings suitable for Alaska's extremely cold temperatures?
Metal buildings are suitable for Alaska's extremely cold temperatures, as they are designed to withstand harsh weather conditions. In fact, metal buildings can be insulated to provide maximum energy efficiency, reducing the amount of heat lost through the walls and roof.
How long do metal buildings last in Alaska?
Metal buildings are durable and long-lasting, with an expected lifespan of 40 to 60 years. However, the lifespan of a metal building in Alaska may vary depending on the maintenance and upkeep provided by the owner.
What are the benefits of metal buildings in Alaska?
Metal buildings in Alaska offer several benefits, including durability, energy efficiency, and versatility in design. They can also be erected quickly, making them an excellent option for temporary or permanent structures.
What is the cost of a metal building in Alaska?
The cost of a metal building in Alaska will vary depending on several factors, such as size, design, location, and customization options. However, metal buildings are generally more affordable than traditional construction methods.