If the first thought that comes to your mind before you make choices on construction is sturdy, then a metal building may be the way to go. While thinking about it, you might be wondering how that will pan out. But worry not.
Metal buildings are not only strong and long-lasting, but they also offer levels of customization you never thought of. Be it a storage building, a shed, or even your tiny living space, metal will work out for you.  Furthermore, going with the 12×24 metal building option offers more versatility, which is necessary during construction. Therefore, settling on a design that perfectly suits your needs is a possible endeavor.
And whether you're looking for metal garages for six cars or Metal Buildings with Living Quarters, Our 12 x 24 galvanized and red iron steel metal storage buildings have the perfect plans for you. Highly durable and cost-effective, these 24′ metal buildings are the perfect choice for commercial spaces and residential storage, making to fit about 2,880 square feet of area. 

That said, Steel and Stud remains a trusted party supplying metal buildings within and outside the USA. This trust comes from us being in business since 2002, boasting an array of industry experts who work hand-in-hand to bring your dream to life.
We go further to combine different styles and feels to create a unique experience for every customer. That includes finishes, metal roofing types, garage door styles, and color options, helping you work with nearly endless customization options.
When you work with us, there are no middlemen to deal with. We have our factory to manufacture our products, and we check all our kits before delivering. Notably, our steel buildings battle alongside competitors due to their resilience against elements. 
Therefore, if you wish to combine aesthetics, customizability, and resilience in one platter, be sure to give us a call or visit our website today!
What Can a 12x24 Metal Building Be Used for?
Versatility is all you get from these customizable storage buildings, with their purposes spreading to cater to your needs and imagination. Here are a few things the metal buildings are suitable for:
What better way to utilize a 12×24 metal building than putting heavy gym equipment? Steel can handle the weight and movement without fearing corrosion and other damages.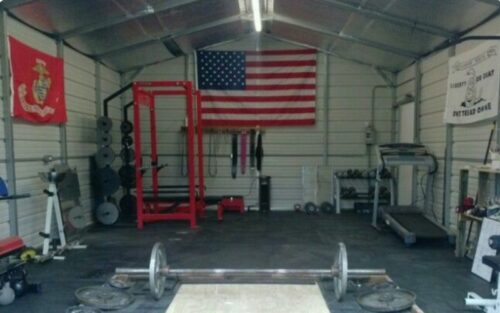 Metal Building Factories and Warehouses
Whether for production or storage, our 12×24 metal buildings are ideal for companies or entrepreneurs looking to build their factories or warehouses.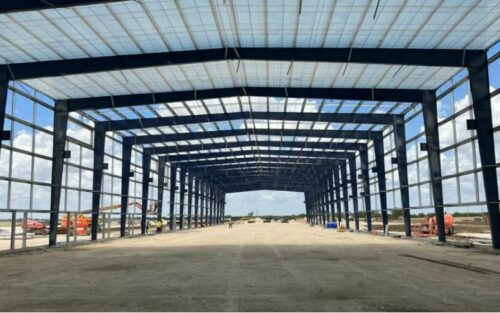 Whether for

one

or two car metal garage

, a tall tractor, ATV, or snowmobile, or just a space to park your car, the 12×24 steel buildings are ideal for a garage space.
From a garage to offices or a storage building, government agencies can do the most with our 12×24 steel buildings.

Our buildings ensure protection against wind and other elements while providing ample space for government facilities to utilize either as equipment storage solutions, meeting spaces, parking solutions, green storage buildings etc.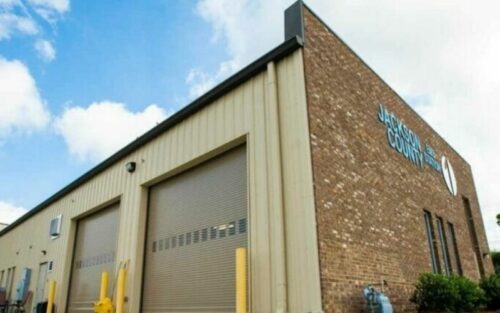 We boast clients from different institutions, including education, religion, medicine, retail, and more.

Depending on the needs of every institution, we can curate your 12×24 buildings incorporating the building design for the institution to suit needs like recreation centers, large hallways, cafeterias, or creating extra rooms for projects.

Additionally, institutions can expect resilience and longevity alongside convenience.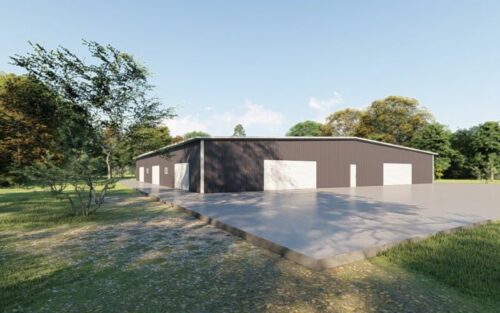 A 12×24 metal shed is one of the standard sizes for curating an

indoor riding arena

.

You can add features like tall walls and fabric to limit the noise in the space.

Additionally, steel trusses with wood additions also add to the arena's convenience.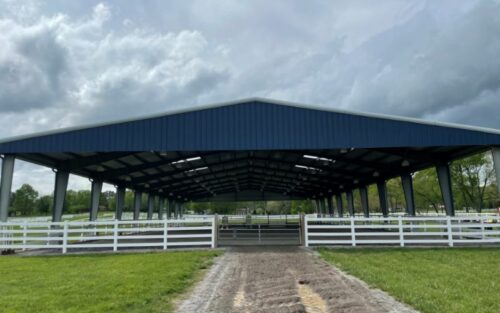 Take advantage of the customizability of a 12×24 steel building to shelter your pets, such as dogs.

Away from home, you can create a rescue center, a daycare center, and more.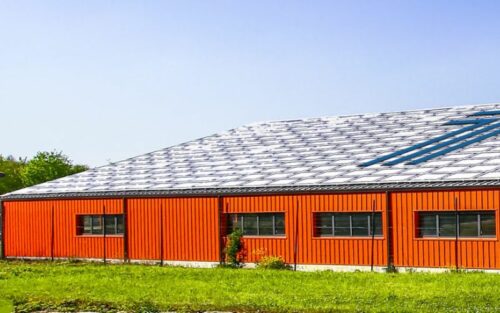 Our steel buildings are ideal for airports, hangars, aircraft repair sections, and other aviation facilities that can leverage the flexibility, space, and security they offer.

Furthermore, we employ world-class engineering for specialized airplane needs while following FAA regulations to the letter.

Notably, these buildings are versatile, from single small aircrafts to massive commercial jets.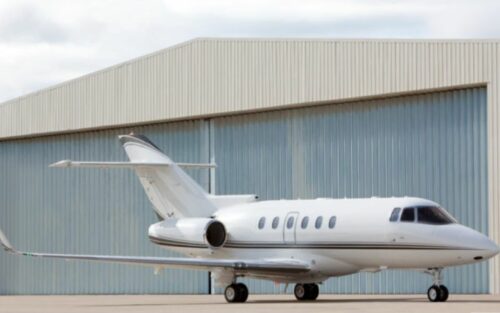 Any religion can build its house of worship using a metal building. 

Metal buildings for houses of worship are able to incorporate environmental control, theatrical lighting and enhanced acoustics which creates a wonderful worship atmosphere.

Additionally, houses of worship being the go-to buildings for shelter during huge storms and other natural disasters, communities around houses of worship can benefit from the sturdiness of our steel structures.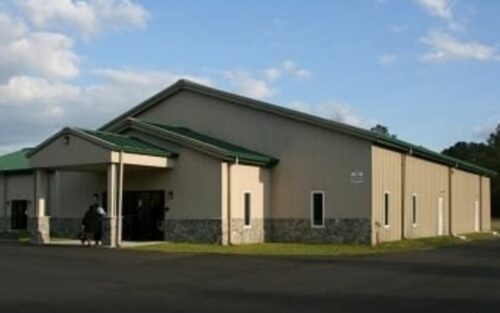 Community Building and Gymnasium
A community center needs space for different activities, including sports, AA meetings, counseling, etc. Partitioning a 12×24 metal building will create a haven for the community's needs.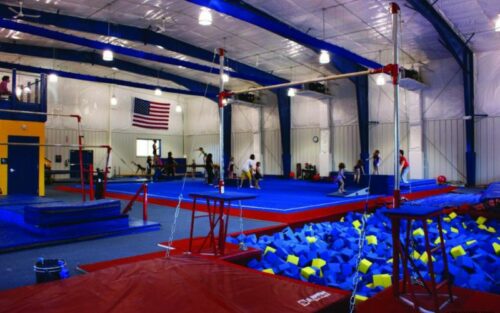 Recreational Buildings and Municipal
You can create an art studio, swimming pools, a library, a writing space, a gaming space, a municipal building, and more with our 12×24 metal building.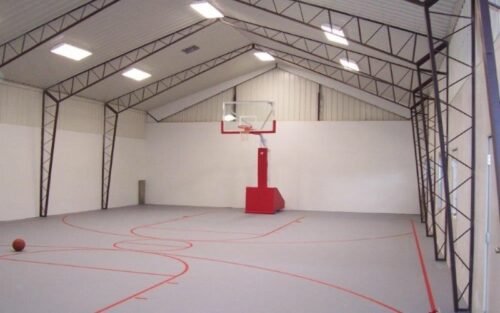 Since an RV is not something you use daily, you can use your building as your RV storage building.

Furthermore, other automobiles used seasonally can leverage this storage while receiving the ultimate protection against elements.

Notably, our RV storage can withstand up to 100 miles per hour of wind speed and heavy loads of snow.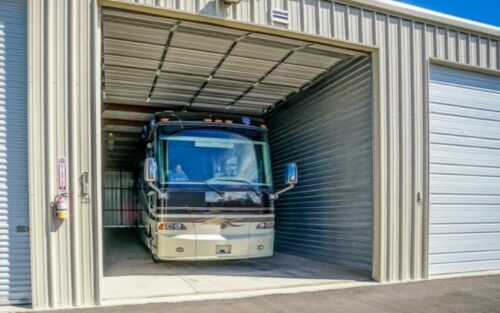 Why Choose a 12x24 metal building?
Here are some reasons you should consider Steel and Stud metal buildings:
Other building materials require constant checking up on.

However, our steel can withstand different elements for decades without degrading.

It is also highly corrosion-resistant, ensuring the only maintenance required is slight washing.
You can leverage metal buildings for different purposes, as mentioned earlier, including a storage shed, a garage, a

storage building

, commercial buildings, and more.

You can also order customized steel storage buildings from us to suit your needs, even when considering expanding.
Steel does not burn easily unless subjected to phenomenal amounts of heat.

Therefore, you can rest easy as your valuables will be safe inside our metal buildings.
Since you can properly seal off any openings within the building, it will be hard for pests like rodents to intrude. Furthermore, metal is not the best pest-breeding ground.
Despite being lightweight, our steel buildings have proven worthy in the test of time. You can expect the foundation to hold despite the weight you subject the building to.

Additionally, the buildings can car protection from snow

, rain, hail, and more. As for the paint on steel, it will survive with maintenance for years.
Recyclability of Metal Materials
Steel also known as exceptionally eco friendly steel

 is entirely recyclable.

Therefore, you don't have to fear environmental pollution.

If you lack work for your metal structure, you can always sell it for recycling. Additionally, it has no toxic emissions during construction, making it a green material for building.
Energy-efficient Insulation Options
You can efficiently

insulate metal structures

, including sealing openings such as windows and doors. This way, you can save on energy costs during extreme winters and summers.
Solar Integration Possibilities
Metal is a good conductor of heat, making it a favorable option for harnessing solar energy on scorching days.
Steel and Stud can pre-manufacture a building to your specifications, making it easier to transport and reassemble.

Furthermore, it takes a shorter period to construct.
Insect and Wind Resistant
Unlike materials like wood, metal is not prone to damage from insects like termites, mites, lice, and beetles.

Our steel buildings can stand up to 200 miles per hour of wind speed.
The average cost of a 12×24 metal building is competitive in the market. Our cost includes the base building kit package, but turnkey installation and construction costs will vary depending on the project. 
We don't use traditional installation methods; instead, we use new lifting equipment that helps us work in detail constructing. For turnkey installation, add $5-10 per square foot for construction and $5-10/sq ft for foundation costs. Our prices are subject to many factors. For a 'ballpark' estimate, consider this.
Roof styles, including regular horizontal, A-frame horizontal, and vertical roofs.

Metal buildings have concrete, asphalt, or rebar anchors.

Current steel prices

Color options available: white, beige, brown, and burgundy.

Doors sizes may range from 72 to 80 inches, and types may include roll-up doors sizes of 6×6, 8×7, 9×7 to 10×10.

Rigid Frame' or 'Quonset Hut' style Kit

12×24 Concrete Slab Cost

Construction Costs
Steel and Stud offer a wide range of commercial and residential construction options. From single-story buildings to high-rise apartment complexes, 12'x24′ steel buildings are versatile, sustainable, and cost-efficient for any size project.

Our 12'24 customers come from various industries, including healthcare, education, office buildings, retail stores, etc. Also, our speed of construction, energy efficiency, and safety is unmatched by any other building system.
Our ability to customize metal buildings can reduce construction time and cost while providing occupants with a comfortable, attractive, and safe environment.
Simple Steps To Order Your 12x24 Metal Building With Steel And Stud
Ordering metal building through Steel And Stud is as intuitive as a well-designed interface; all you have to do is:
Determine the

type of metal building

you require and where it will be installed on your property. This lays the foundation for the utmost benefits you will receive.

After determining the type, it's time to prepare the construction land/area by ensuring that the land meets metal building regulations, is

leveled

, and the soil is graded. If excavation is needed, it must be done with care and precision.

Once this is done, remember why you are creating this structure and, according to that, determine its design, size, layout, and budget.

The moment you have decided why you need and completed the above three essential steps, it is time you reach out to your local metal building department and submit your tentative metal building plans, which consist of (all the interior specifications, from the roof to the windows, ventilation to shelves). You will also get the details regarding

the metal building process, essential information, fees, and requirements.

Once your plans are approved, have the concrete slab poured by contacting your contractor.

As far as your metal building is concerned, once you have selected the type, you can ask for customization based on your requirements and as per the plans.

Paying 10% of the total construction cost as an advance is like investing in your future. It's like sowing the seeds of your dreams and watching them grow.

As soon as we receive your 10%, we'll immediately

ship

(between 2-10 weeks) your metal building with the necessary tools, DIY manual guide, and materials.

The final step is to watch your metal structure come into play through Steel And Stud's experts, keeping all the electrical work in mind.
All the steel panels included are already prefabricated at our factory before they get delivered to your door. Not only does this make the construction process easier, but you also won't have to pay expensive welding costs.
Things to Consider When Customizing a 12x24 Metal Building 
Even though our 12×24 is among the standard metal buildings, other dimensions could work for you. Still, there are things you need to consider when deciding how to customize your 12×24 metal shed. That is assuming you already know the purpose of your building.
Dimension & Framing Of Building
Besides the width and depth, what wall height do you need for your metal shed? You can consult with us about the possible

building eave height

that suit your purpose.

Speaking of frames then the frames contribute to the structural support and finishing. Galvanized steel framing with metal studs is a better option for safety and structural strength.
You need to settle on a roof type and the pitch you need.

You have options like gable, gambrel, monitor, or single slope.

You can also select from flat to steeper pitches.

If the structure is large, you can choose between an

extra high gabled roof

and

high gabled roof design

.

We can also take you through the other types and their variations.
You need permits for most constructions to avoid friction with the local government. Additionally, we assure you that our products are all certified for safety against elements.
Doors, Windows, and Panels
These are the finishings to make your metal building complete. You have options like walk doors, a

sliding side door

, sectional, bi-fold, and more. Note that a

sliding side door

might not be the best option for all metal sheds.

Depending on the door height you choose, you can create a high headroom or limit it.
While choosing these options, you should also consider the locks you want. You can work with key lockable doors, cards, or smart locks.
Metal building window options can be from standard sizes to French windows. As for panels, you need to settle for ones that emphasize your building's aesthetics while protecting the edges.
Trim, Anchors, and Gables
Trims

not only protect people around the building, but they also create a proper finish, especially when combined with the proper color.

The building or carport anchors you choose should hold up your building's weight. Lastly, gables tend to vary, with our favorites being the

high gabled roof design

and the

extra high gabled roof

; they can cover the frames while supporting against elements.

They also create a bigger space to work with, allowing huge vehicles or materials like tall tractors to enter the storage building.
Shelving is an efficient way to maximize space.

Tall shelves

are convenient for a

storage building

, garage, or metal shed.

You should also consider

tall shelves

to open up your storage space.
Like shelving, cabinets add to the storage area around your building. They assist in the organization of living spaces and workshops.
Steel hooks accompanying your building will be a long-lasting wall storage solution besides the wall shelves.
Depending on your budget, you can request for whatever

garage door

locks that favor you best.

You can choose from

key lockable

to automatic deadbolt

garage door

locks as suitable additions.
Of course, you need to protect yourself and your property against intruders.

Therefore, from strengthened door locks to a smart security system for your building, anything is possible with the proper structure.
Whether you want smoke sensors or other fire alert devices, you can always find the best structure to enable these installations.
Permanent or temporary, the options you have for your floors are endless.

You can play with patterns, paint, tiles, peel-and-stick, carpets, and vinyl.
Smart Garage Technologies
You don't need to get out of your car to open the garage door every time you are going out or coming back.

Therefore, during the garage door installations, we can incorporate remote controls or sensors to make your work easy.
There is always room for creativity in our designs.

Create ideas from its utility, whether it's games, a workshop, a man cave, an extra living space, or more.
Make your space pop with more color per your taste.

Also, you can feign depth in your living space through wainscoting.

This addition is also an opportunity to play with more metal building colors combination to increase depth.
Financing Options for a 12x24 Metal Building
Your plans to acquire a metal shed for a storage building or utility need funding. If you do not have the finances to pay upfront, some financing options can work for you. While Steel and Stud offers cost-effective options, some stages can still take much from your pocket. Nevertheless, fear not. Here are some metal building financing options you can explore to fund your dream structure:
     

Bank loans

     

Private loans

     

Agricultural loans for agricultural metal buildings

     

Personal loan

     

Credit card loans

     

Government-sanctioned loans

     

Rent to own

     

Financing from the metal building company
Before you settle on what you need, you can always consult with our finance experts to understand what each of these options means and the challenges you might face. This way, you can settle on the most viable option for your metal building.
Metal Building Safety Codes for 12x24 Metal Buildings
Steel and Stud ensures it follows the directives of your local government before modifying and installing your structure. We also encourage you to confirm building codes from your area's building or construction department to avoid any penalties or construction risks.
Nevertheless, ensuring the safety and structural integrity of your 12×24 metal building is paramount. At Steel and Stud, we prioritize adherence to rigorous safety codes. Our construction standards align meticulously with relevant US building codes, guaranteeing your custom steel building is secure and compliant. When constructing your metal building, we must meet the following codes:
At Steel and Stud, we not only comply with these codes but also exceed the minimum requirements to guarantee your safety comprehensively. Our experienced teams handle all permitting, inspections, and code documentation throughout construction, providing you peace of mind.
When you choose Steel and Stud, you're not just getting a metal building but investing in unparalleled safety and quality. Our meticulous adherence to safety codes, coupled with our commitment to exceeding industry standards, ensures your metal building is compliant and built to endure.
12x24 Metal Buildings for Sale
Steel And Stud is a leading supplier of steel building kits and materials in the US. We provide an extensive range of metal building solutions, including custom steel garage buildings, pre-engineered steel buildings, commercial warehouse buildings, and all needed steel components.
Call us now to get a free quote on the most popular sizes of storage buildings.
12x24 Metal Buildings Kit-Features
The biggest advantage of 12×24 steel building kits is "that it is cost-effective ." These metal buildings are built to last snow loads or high winds and come with a long-term warranty. Steel buildings are also much more affordable than traditional wooden structures, so if you're on a budget, they can be a good choice.-
All Our 12'X24′ steel building kits are shipped with a 20-year steel frame warranty. Our steel building kits will include materials as per the customized order: 
Galvanized steel tubing framing for tubular 12'x24′ steel buildings.

Galvanized purlins and grits for cold-formed steel framing.

Industrial grade steel coated with red oxide, I-beam or channel, purlins, and grits for red iron 12×24 steel metal buildings.

All steel sheeting for roof and walls in chosen colours.

Door frame and trim

Insulated window frames, 

Complete insulation and vapour barrier for roof and walls with proper electrical wiring.

Fasteners, bolts, brackets, coloured screws (no nails), socket for coloured screws.

Matching sealing strips 

All painted steel flashings, trim, ridge caps, and channels with our 20 year-warranty colours.

Steel anchor bolts 

Two sets of custom and wet-stamped engineered plans and calculations for your state, including foundation drawings. 

Detailed instruction manual and detailed video instructions for smooth installation.
12 x 24 Steel Buildings Warranty Details

Frame Warranty—-20-Year Limited + Product Pledge

Sheet Metal Warranty—-20 Year Paint Finish

14 Gauge Frame Warranty-30 Day Workmanship 

12 Gauge Frame Warranty– 30 Day Workmanship 
12'x 24′ Shipped Dimensions

Manufacturing Source –We Manufacture All Diy Frame Kits In The Usa Using American Sourced Materials.

40′ -Wide Metal Building Certification Details
We provide certified material as per your area local codes ratings when needed. . When you share your details with us, we ensure to use the best anchors and braces for the steel building kit holding the structure against high wind and snow. 
2022 Best 12 X 24 Metal Buildings 
A metal building is a prefabricated, non-load-bearing structure built with steel. These structures are customized as per need. For steel building kits for various uses, 12×24 metal building kits are the most frequently purchased. It is not the only standard size of metal building kits; the prices for 20×20 metal building kits are also affordable.
12×24 metal building with living quarters

12×24 garage kits

12x24x12 metal building—-12x24x12 metal building kit

12x24x14 metal building—-12x24x14 metal building kit

12x24x16 metal building—-12x24x16 metal building kit

12x24x18 metal building

12x24x20 metal building
Tips for Maintaining a 12x24 Metal Building
Here are a few essential metal building tips on how to take care for your steel structure:
Choose the best location for your structure before installation to prevent exposure to unnecessary strains. Avoid areas like steep slopes, marshes, or near trees.

Despite durability, ensure you check for minor damages and replace the parts accordingly. This step ensures the longevity of your structure.

Make paint and sealant choices that suit your environment and climate best. Lighter colors suit hot regions and vice versa.

Cleanliness avoids accumulating dust, moisture, and other corrosive elements that could affect bearings, metal studs, paint, etc.

Your structure needs a facelift every once in a while. Therefore, it does not hurt to use metal building cleaner or redo the paint, floors, themes, and more every few years.
Steel and Stud is a company that provides premium quality pre-manufactured steel buildings according to your specifications. We are flexible, with dedicated customer support to keep you informed along the way. Additionally, we ensure fast and efficient installations with no hidden costs. Depending on the customization you need for your steel structure, we will give you a definitive time of manufacturing and installation. You can also rest easy with our warranty as specified after putting up your building.
Contact us today for a personalized quotation according to the structure and alterations you need.
Our Convenient Locations to Serve You
We help design and construct metal buildings or red iron buildings for more space. We install in 48 states, including Alabama, Maryland, and California. Expect installation within four weeks from the order date. Deliveries of 10X40 metal building kits may experience slight delays, but we endeavour to serve you as fast as possible with the shortest possible delivery time.
At Steel and Stud, we contact our customers within 60 days of receiving their orders. Customers may experience delays when ordering metal buildings wider than 24 feet, as they need longer manufacturing time. 
If you're in the market for an Arrow, Versa tube, or ShelterLogic 12 X 24 metal building near me, then Steel and Stud long-lasting is here for you.
These are our current installation locations: Alabama, Montgomery, Birmingham Huntsville, Tuscaloosa, Ozark, Eufaula, Florence Clanton, Semmes Selma Decatur, Dothan Gadsden, Andalusia Anniston-Oxford-Jacksonville Gulf Shores-Orange Beach-Fairhope, Troy-Hayneville-Fayette-Elba Heflin-Greenville-Macon-Enterprise-Daphne Fultondale-Montevallo-Gadsden Hamilton-Jefferson County-Selma Trussville-Pinson-Clayton-Hoover Vicksburg-Jackson (excluding Jackson County) Montgomery County, Jackson County, Lauderdale County, Dixie County, Butler County, Crenshaw County, Monroe County, Clarke County, Coffee County, and Wilcox County) Maryland.
I decided to build a pole barn for my home, and Steel and Stud was the best decision I made for it. Only after I mentioned the city limits did they start designing the size and shape of the building. Their engineered drawings are easily comprehended, and you get a clear view of what you will get. They only use premium quality, are available at all the locations, and have affordable labour costs. Just decide your specific residential or commercial space; Steel And Stud will do the rest for you–Jimmy.
I ordered a pre-made 12×24 Metal building kit from Steel and Stud and got it delivered and installed in a matter of days. The pre-engineered metal building had high-quality galvanized steel frames, making them very sturdy. There are many pre-made building kits available, including barns, residential homerooms, commercial buildings, industrial warehouses, and garages. I recommend Steel and Stud for their professional and continuous support.
They have a team of professional engineers and designers ensuring sustainable design, installation, and insulation of 12×24 metal buildings in the US.
Other Metal Building Sizes Available
Here are Steel & Stud Most Popular Customized Sizes for metal buildings. We can also get them customized as per your requirements:
Metal Building Sizes

Metal Building Sizes

Metal Building Sizes

Metal Building Sizes
Frequently Asked Questions (FAQs)
What are the exact specifications of a 12x24 metal building?
This metal building is 12 feet wide and 24 feet long. The height can vary depending on the purpose of the building, ranging from extra tall to short
Can I customize the design and features of my 12x24 metal building?
Yes, you can. It depends on what your metal building uses are and what you want to be incorporated into it.
Are there any eco-friendly or sustainability benefits to opting for a metal building of this size?
Since metal is recyclable, little goes to waste during manufacturing and construction.

Additionally, there are no harmful emissions from metal buildings.
What are the typical uses for a 12x24 metal building in residential settings?
You can turn this building into a living space, carport, metal shed, garage, gaming space, workshop, studio, and more.
What's the expected delivery timeline once I order a 12x24 metal building?
You can expect your metal building within 2-10 weeks after -placing the order.
How do 12x24 metal buildings fare in extreme weather conditions like hurricanes, snow, or high temperatures?
These metal buildings have high resistance to Mother nature's unpredictable elements, making them a durable option for your construction needs.
Can I install solar panels or other renewable energy sources on my 100x100 metal building?
Yes. Metal buildings can support solar panels and other renewable energy installations. Coordination with solar providers and proper engineering is necessary for successful integration.
Do you offer a warranty or guarantee for the 12x24 metal buildings?
Yes, we do. You can expect the frame and sheet metal to last up to 20 years without issues. This warranty also applies to the paint job.
How does the assembly process work for a 12x24 metal building? Do I need to hire external contractors?
We have experienced contractors under our wing to help install your metal building.

Furthermore, we use a modern approach by applying lifting machinery.

However, if you want to do the installations personally, you should hire experienced personnel.
Is this a dependable and honest company that does quality work?
Yes, steel and stud are your trusted partner for metal buildings, metal storage, steel garages, sheds, barns, carports, etc. 
Can I expand or modify the building if I need more space?
Yes, it is. Once you decide on what you want to do with your space and structure, we can help you find the most suitable design to suit the changes.
How do the insulation and temperature regulation work in a 12x24 metal building?
Wall panels are the best way to go with insulation, handling the roof, windows, doors, and other openings in the building.

The insulation ensures you save energy during extremely warm or cold seasons since there isn't massive heat loss or gain.
Can I integrate electrical and plumbing systems seamlessly into the 12x24 metal building?
Yes, you can. Simply convey your needs to us for the proper modifications to incorporate the systems.
I Need 20-foot walls, a steel home. Can you do that?
Yes, you can visit this page and order the size you want.
I plan to build living quarters in a loft. I need a concrete floor with a steel frame. I need professional Having experience in Metal buildings with living quarters.
Please contact us at our phone number. We will be happy to help you.
We will need more specifications before sharing the price of metal buildings. Please drop us a message or contact us on the phone.
I have a house built In the Westminster area and would like to have a shop built. Do you have a Prefabricated metal shops kit or any other solution?
Yes, we have a metal shop kit available in various sizes. Please visit us on this page to order fully customizable prefabricated metal shop kits.
I bought a metal building with an insulation package. Now having condensation problems. Can you help me?
Please connect with us by phone to help us know more about your problem.