With the chilly weather starting to set in, many of us are thinking about protecting our vehicles from the elements. A winter carport is a great option for those looking for a bit of extra protection for their car, truck, or SUV.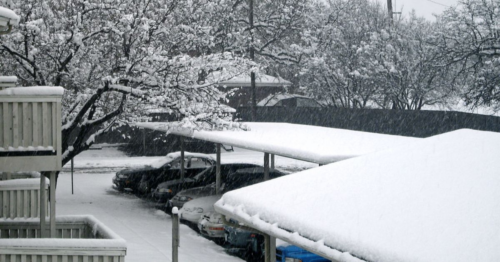 In this guide, we'll look at what a winter carport is, the benefits of using one, and some things to remember when choosing the right carport for your needs.
A winter carport is designed to provide shelter from the cold and snow during winter conditions. Winter carports are typically made with heavier materials, such as metal or plastic, to keep out the cold and snow. They can be attached to a home or garage, or they can be free-standing.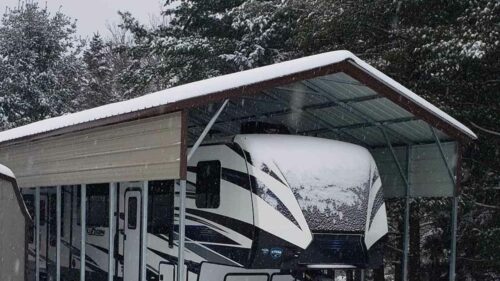 Winter carports are a great way to protect your car from harsh winter weather.
They are also great for adding extra storage room to your home. If you live in a climate where it snows during the winter, a cold-season carport is a must-have! Additionally, most winter carports come with built-in heating systems, which help to prevent your car from freezing solid during the coldest months of the year.
There are many types of winter carports but different ones. It would help if you compared them all and eventually made a choice that meets all your requirements. Here are some of the options so that you can make an easy choice:
Freestanding Winter Carport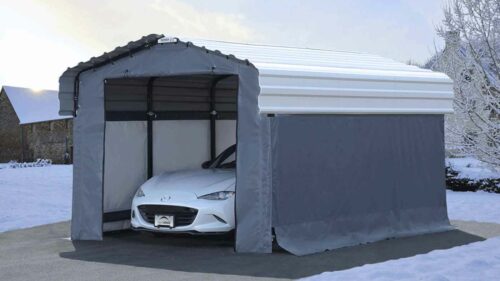 A freestanding winter carport will not be attached to existing structures or buildings. As a standalone structure, it will provide sufficient coverage and protection to your cars and other vehicles during winter. Not only do these structures provide the benefit of easy installation, but also have the flexibility to decide where you want to place them. The strong columns and posts support the structure and provide durability against speedy windows and snow.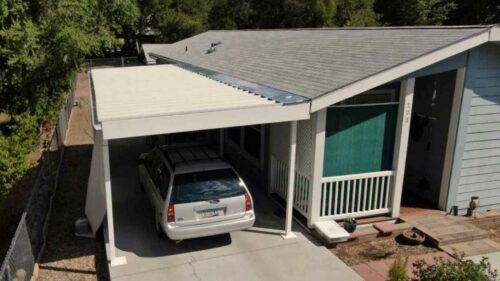 Unlike its previous counterpart, an attached winter carport will eventually be attached to a structure. They may either be connected to the building or to the garage itself. The attached winter carport shares a common wall to provide extra coverage. Having an attached winter carport offers convenience to homeowners. While using the existing structure, the attached winter carport helps to protect the property against extreme snow and ice.
Cantilever Winter Carport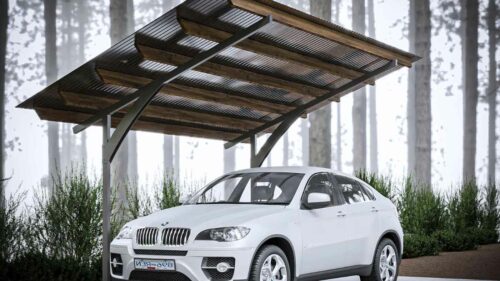 A cantilever winter carport is one of its kind as it provides additional coverage with supporting posts across one side. The cantilever winter carport provides additional support or extended coverage from the existing structure. One of the most significant aspects of a cantilever winter carport is that it can keep an area unobstructed while providing extra coverage. 
Why Do You Need a Snow and Wind Rated Carport?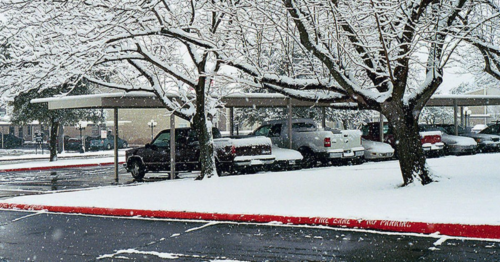 A wind and snow-rated carport is an essential item for anyone living in an area where severe weather conditions are common. Not only will it shield your car from the elements, but it will also give you peace of mind knowing that your vehicle is safe and sound.
There are several reasons why wind and snow-rated garage is so important.
First, it helps to defend your car from damage caused by high breezes or heavy snow fall. If your car is left unprotected in these conditions, there is a good chance that it could sustain serious damage. if you are not aware of how much snow can a metal carport hold, our guide will help you.
Secondly, wind and snow-rated carport provide much-needed shelter for your vehicle during extreme weather. A wintertime carport can provide the perfect solution if your garage does not offer adequate protection from the elements.
Finally, a cold-season carport is a great way to keep your car clean and free of snow and ice. If you live in an area where heavy snowfall is common, you know how difficult it can be to keep your car clean during winter. A cold-season carport can help keep your car clean and free of snow and ice, making it easier to get around during winter.
These are the general reasons why wind and snow-rated carports are so important.
Factors that Impact Wind and Snow Ratings
The geographical conditions in your area will significantly impact the wind and snow ratings of the carport. You must assess the geographical conditions to understand the wind's intensity and the rate the snow falls.
It is also necessary to carefully design the winter carport as it will only hold the load of fast wind and snow.
The roof should be designed sloppily so that the snow falls off. "Steel and Stud" professionals can help you understand the wind and snow ratings of the winter carport and eventually make an informed decision. 
Materials Used for Building Winter Carport
Building a winter carport isn't any small deal, for it has to be more resilient and durable than your regular carport. Some of the most commonly used materials used for building these carports are as follows:
Wood and winter carport may seem like a bad idea, but it is quite efficient. This traditional material provides an additional aesthetic charm that others may not offer. Customizing wood to fit personal requirements for making a winter carport is relatively easy. It is advisable to regularly maintain the wooden winter carports, for they may be prone to pest infestation. Regularly painting a wood carport system will offer protection from losing its charm.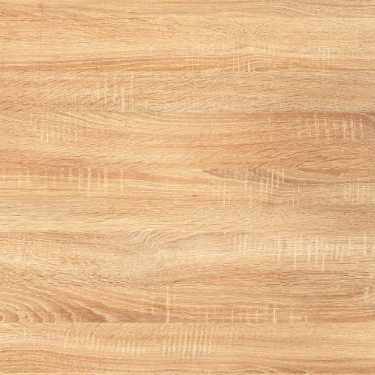 Steel is one of the most commonly used materials for building carports because of its resilient and durable nature. For the same reason, it is also used highly in winter carports. The strong structural integrity of steel makes it one of the best choices, as it can withstand the pressure of snow. However, it is important to galvanize steel and then use it for building the carport to protect against corrosion and rust. Nonetheless, compared to other materials, steel requires the least maintenance.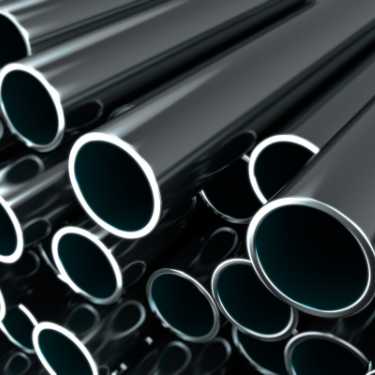 As a corrosion-resistant and lightweight material, aluminium is significantly used in developing the winter carport from scratch. A major reason why it is used for the same is that it provides ease of installation. An aluminium winter carport is a very pocket-friendly option. However, you may check your area's wind speed and intensity because aluminium isn't strong enough to withstand speed and pressure like steel.
PVC is rarely used as a material for building the winter carport. It is lightweight and not prone to any corrosion, which is why you can use PVC only for a temporary period. Under extreme weather conditions, PVC can be quite damaging, so you may want to avoid it during harsh weather conditions.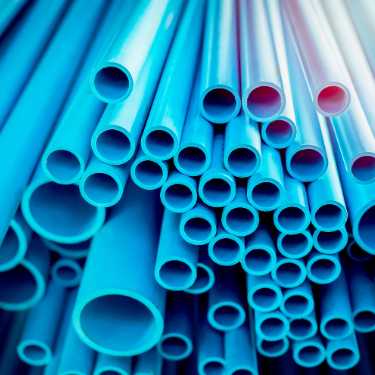 Tin is one of the most popular lightweight materials that can be used for building a winter carport. These can serve the purpose best for roofing materials. Well, it is advisable to use galvanized tin for the same purpose. Not only will it protect against corrosion, but it will also help in offering maximum protection to all materials.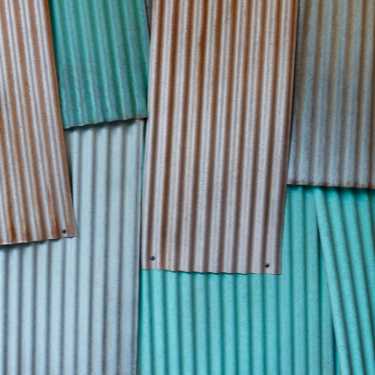 Key Points to Remember When Buying a Carport
There are a few features that any high-quality best portable garage for snow load should have. The sort of portable garage to purchase is determined by the type of winter weather you expect. A lighter-duty option is ideal if you need to keep the rain or light snow load off.
However, some key points to remember while shopping for your new portable garage for snow load.
Portability is a must if you need to take your portable garage with you on the road. Look for a carport that can be easily disassembled and moved. Ease of assembly is also important, as you don't want to be stuck in a snowstorm trying to put together your new garage!
A wintertime carport must be durable enough to withstand the elements. Look for a carport made with heavy-duty materials, such as metal or plastic. Also, ensure that the carport is designed for Wind and Snow loads in your area.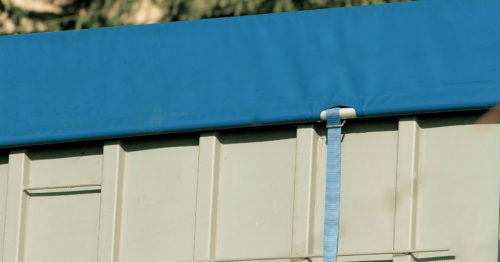 The tarp cover is the most important part of your wintertime cellar. Ensure that the tarp is made from a heavy-duty, weather-resistant, preferably treated with a fire retardant. Heat bonded seams are also a must, as they help to prevent the tarp from tearing in high breezes and are better than the sewn ones. Sewn seams aren't as strong and can tear easily in high winds. Moreover, you also need to ensure that the tarp is anti-fungal and anti-fade treated.
The poles' thickness, or diameter, is another important factor. 2-inches in diameter is the minimum thickness you should look for. However, 3 or 4-inch poles are even better, as they will provide more stability in high breezes.
Extreme winds might swiftly destroy your portable garage—the damage isn't frequently due to the carport's construction but rather due to shoddy assembly. Make sure there are no flapping loose fabric panels and that you've staked, weighted down, and anchored the corners properly. It's always a good idea to use extra stakes and weights.
When it comes to carports, size matters, you must ensure that the carport you purchase is large enough to shelter your vehicle comfortably. A 10 x 10-foot carport should be more than adequate if you have a small car. However, if you have a larger vehicle, such as an SUV or truck, you will need a larger carport, such as a 10 x 20-foot model.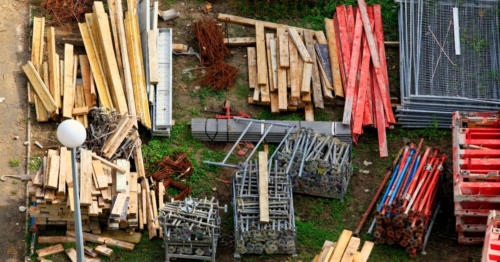 You should also be aware of the many kinds of garages available. Portable garages with floors made from various materials and attributes have several alternatives, including a portable garage with a floor that may be made of different materials and has strengths and weaknesses.
Having a budget is the bare minimum requirement for every project. A carport will be one of the essential additions to your property, so you must discuss the prices with professionals like Steel and Stud. On average, the price of the carport will significantly depend on its size, helping you make better decisions.
Setting up a metal carport during winter isn't a small deal. However, you can only proceed with the entire setup if you are familiar with the legal requirements, for in many cases, as the owner, you are required to follow legal guidelines. 
Following legal requirements, especially in obtaining building permits from your local authorities, is extremely important. Every state has a fixed set of rules and regulations regarding the winter carport setup. Therefore, you can check those requirements and set up the building accordingly. On common grounds, you must follow the International Building Codes while setting up the winter carport. 
Apart from building permits, it is necessary to check the zoning regulations across your property. This will play an essential role in helping you make a more informed decision regarding the safety of the property.
Which Portable Garage or Carport Is Best For Winter Weather?
Portable garages and carports come in various shapes, sizes, and materials. Which one you choose depends on your needs and budget.
Following are the best cellars for winter weather:
King Canopy White Fitted Cover
The King Canopy white fitted cover is made of 100 percent UV-protected polyethylene. The white color will reflect the sun's rays, keeping your car cool in the summer. It is 12×20 x8 feet and can accommodate an SUV or truck.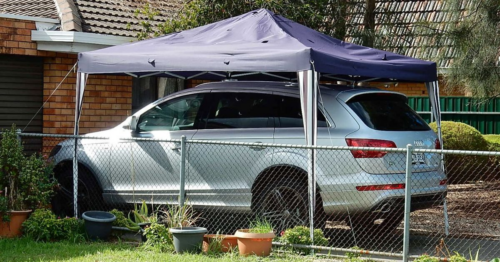 It has an iron structure with 1.5-inch poles and is easy to set up. The cover is also fitted with ratchet ties to keep it in place during high winds. The size can be 30x22x11 feet, which is great for a full-size SUV or truck.
Abba Patio Portable Garage Car Canopy
The Abba Patio portable garage car canopy is made of UV-resistant polyethylene with a powder-coated steel frame. It's 120x240x112 inches and can accommodate an SUV or truck.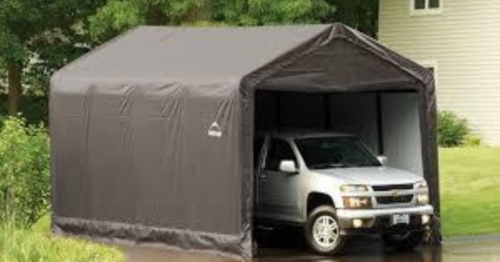 It has a double-zippered door for easy access and ventilation windows to keep your car cool in the summer. The canopy is fitted with ratchet ties to keep it in place during high breezes.
Pyramid Instant Shelters are a great investment for anyone looking for reliable protection from the elements. They can keep your car cool in the summer heat or dry during a rainstorm; these shelters have you covered. Their zippered doors and iron structures make them water-resistant, and their reflective material helps to deflect heat from the sunlight.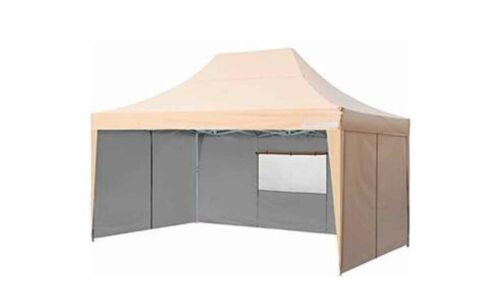 They're available in various sizes, so you can find one that is perfect for your car. The 10x10x8-foot model is great for smaller cars, while the 20x20x12 square foot model is perfect for SUVs and trucks.
Delta Canopies is a heavy-duty canvas carport. The canopy's structure is rust- and corrosion-free steel, and it sits firmly on top of twelve sturdy legs with iron footplates. The canopy is available in many sizes, the largest being 18x20x10 feet.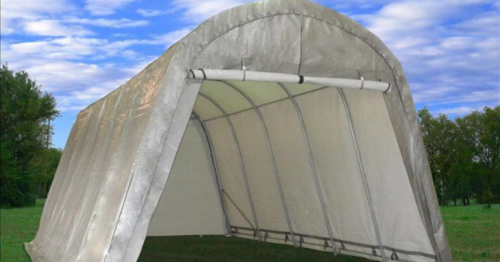 The polyethylene cover is 100 percent waterproof and has been UV-treated to guard against the sun's rays.
Outsunny Commercial Party Capone
Outsunny's Commercial Party Capone style is a heavy-duty carport and fully-featured option. This large-cover portable car canopy setup is designed to provide everything you need for various outdoor activities, from automobile storage to lawn parties and everything in between.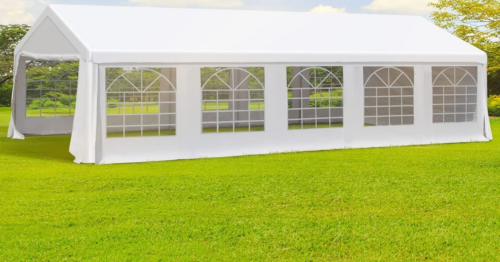 From a technological standpoint, Out sunny's model has a 180g polyethylene cover on top of a standard iron framing that you may use for a 2-car portable garage. 
The big, transparent PVC windows in the side walls come as standard. A series of strong bungee cord straps, eyelets, and heavy-duty Velcro is used to construct the frame and covers. It comes in 396 x 240 x 126 inches, and once it's been set up, it can provide shelter for up to 50 rows.
Caravan Canopy Mega Domain
The frame comprises 2-inch thick iron poles, with the balance constructed of pieces of iron. Snow load bars are integrated near the canopy's apex, giving it extra support for snow loads. There are eight poles, allowing for maximum support. The poles fit together and are simple to put up. It comes in 240 x 120 x 113 inches, and the cover is polyethylene.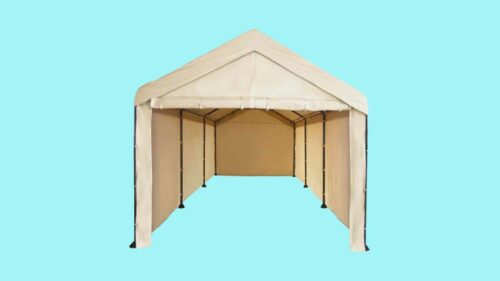 The Caravan Canopy Mega Domain provides reliable protection against the elements with a durable iron framing and is snow load rated. The canopy is also easy to set up, so you can get it up and running quickly in bad weather. It's a great choice for anyone who needs reliable protection for their car.
The roof and walls are constructed of high-tensile iron material. The strong all-steel frames include snow load supports and reinforced ground bars for greater sturdiness. The canopy tarp is constructed of 160 g translucent polyethylene and is fully waterproof and UV protective.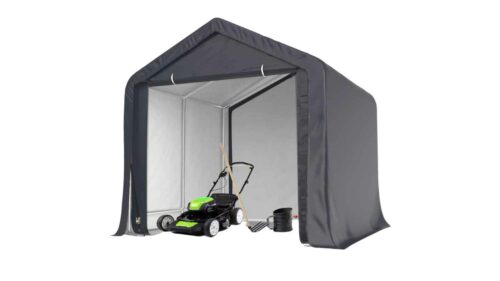 It's big enough to fit a large SUV or boat. It'll easily accommodate a huge SUV or yacht at 20 feet long, 10 feet wide, and over 6 feet high. It is firmly attached to the ground and will last through strong winds. If you want it to remain for years, you'll need to brush it off the roof.
These are some great options for carport in winter. With so many different styles and materials, you're sure to find one that will meet your needs.
Why Do You Need A Portable Garage or Carport For Winter?
You might wonder why you need a portable garage or carport for winter. There are many reasons to invest in one of these shelters.
Consider the following:
Ice and Snow Weight: Winter weather can be tough on your car. Ice and snow can accumulate on the roof of your car, which can cause the car to bend or break. A carport will protect your car from the weight of the ice and snow.
Rust, Mildew, and Dry Rot: Winter weather can also cause rust, mildew, and dry rot. These problems can damage your car and make it difficult to sell in the future. It is also hard to eliminate these conditions once they have set in. A carport will save your car from these problems.
Harsh sun: The sun can damage your car in winter as it is in summer. The UV rays can cause the paint to fade and the interior to crack. A garage will protect your car from the sun's rays.
Wind and Hail: Wind and hail can cause damage to your car. The wind can blow objects into your car, and the hail can dent or scratch the paint. A carport will shield your car from these elements.
Provides additional storage space: Winter carports are designed in such a way that they provide maximum to you even when the temperature fluctuates. The structure provides an integrated additional storage space to store your belongings/essentials during the winter.
A winter carport will protect your car from harmful UV rays, rain or snowfall and anything you store there. Steel and Stud winter carports are durable enough to protect your assets from unwanted damage.
How Long Will a Carport or portable Garage Last?
Carports and portable garages are designed to last for years, but the precise lifespan depends on the quality of the materials used. Many carports and portable garages will last for ten to twenty years, but some cheaper options may encounter worn fabrics after just a few years.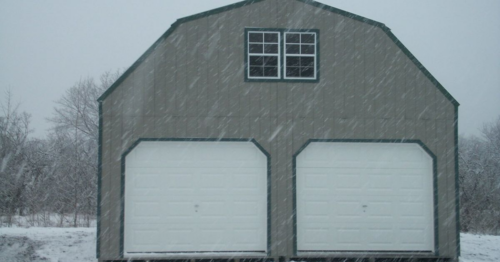 When choosing a carport or portable garage, select one made from durable materials that will withstand the elements for many years. Generally, the iron frame will outlast the outer covering, but UV-treated polyethylene fabric may endure a long time. The thicker the poles and fabric, the more they can endure. Although, you will need to change the canopy after a couple of years because it's not as strong as the iron skeleton.
You should also look for a carport or portable garage that is easy to set up and take down. With proper care and maintenance, your car port or portable garage can provide lasting protection for your automobiles for many years.
What Size Portable Garage Do I Need?
There are many key factors regarding the size of the carport you need, including:
Land Space

: The size of the garage you want also depends on your property space. You can install a vast carport if you have a large area available. However, if the land space is limited, it's best to choose a smaller size.

Number of Vehicles

: The number of vehicles you need to shelter also affects the required garage size. If you have multiple conveyances, such as a car and a boat, you'll need a larger carport than someone who has a car.

The Purpose of Use

: The purpose of the cellar also matters. If you plan to use it as a workshop, you'll need more space than someone who wants to use it for storage. You may also want to use it for events such as weddings, BBQs, or parties. In that case, you will need a larger size as well.
Now that you have considered all the key factors, it's time to select the right size for your needs. The most important thing is to ensure that the carport you choose is big enough to shelter your motorcars and meet your needs.
If you do not know which carport and size to choose, consider buying from a trusted brand, "Steel and Stud" Carports, and Portable Garages. It's a great choice for those who want an all-in-one solution.
Maintenance of Winter Carport
When you take care of a winter carport properly, it can last for more than a decade. Here are some maintenance tips you can follow to ensure the longevity and durability of the winter carport:
You must regularly clean the roof and

carport walls

to remove dirt and debris. 

Always check for damage to prevent any water logging and holes in the pipe of the winter

metal carport roof

. 

If you have steel and metal winter carports, it is advisable to clean the surfaces regularly. 

You must check the posts for stability; if there are any loose materials, you must get them fastened immediately. 

Once the snow collects across the winter carport, remove it promptly to prevent any major damage.
If you want to save some money for a portable canvas garage but get one with thick poles and ensure you anchor it well, then you may want to read our reviews of the best portable canvas garages, "Steel and Stud". If you need a more robust solution, perhaps one of the iron-framed options will better suit your needs. Contact us at 1-877-275-7048 today for your carport installation.
Frequently Asked Questions Related to Winter Carport
Are there any environmental concerns with using a winter carport?
You may experience environmental concerns with winter carports depending on the material used for building them. For example, if you're using wood or PVC, it will be prone to pest infestation and damage, respectively.
What is the average lifespan of a winter carport?
On average, the winter carport can last around a decade or two.
Can a winter carport be used as a workshop or storage area?
Many people use a winter carport as an extended space for a storage area or workshop.
Can a winter carport be easily disassembled and moved to another location?
The great thing is that winter carports are portable. You can easily disassemble the structure and eventually move it to a different location.
Are there any safety concerns with winter carports?
You must follow the safety regulations while avoiding safety concerns like easy damage with winter carports. 
Can a winter carport be used for other purposes besides sheltering cars?
If you know how to make the most use of it, winter carports can suit the purpose just fine. It can be used for outdoor activity and recreational activities. 
Can winter carports withstand snow?
The winter carports are designed to withstand the load of snow.