If you require a low-rise commercial building in Delaware, look no further than Steel and Stud metal building kits. Our custom-engineered metal designs combine steel framing, roofing, and walls for a cost-effective and efficient solution. Not only are our buildings prevalent in the US, but they also offer a range of benefits to make your life easier.
Metal building kits provide speed of construction, durability, design flexibility, energy efficiency, attractive appearance, and cost-effectiveness.
Our buildings are top-of-the-line, from streamlined design, fabrication, delivery, and construction through a single source to quick construction times and energy-saving features.
Plus, with minimal waste in the manufacturing process and fully recyclable materials, our buildings are environmentally friendly. But it doesn't stop there – our metal building systems also offer flexible design options, allowing you to choose from various exterior cladding materials, including steel, wood, glass, aluminum, masonry, or concrete.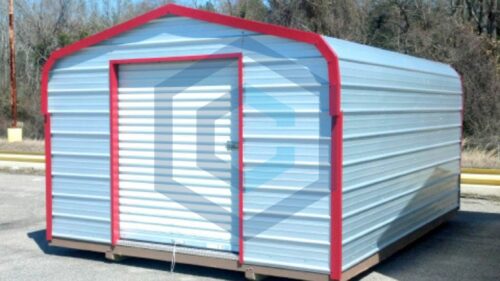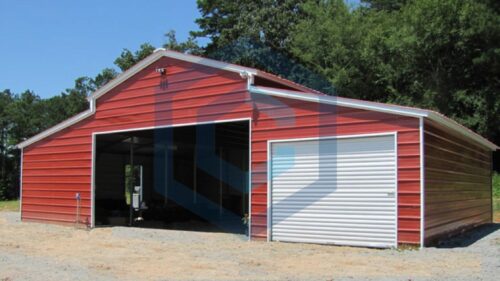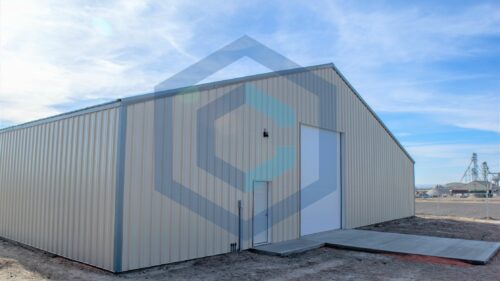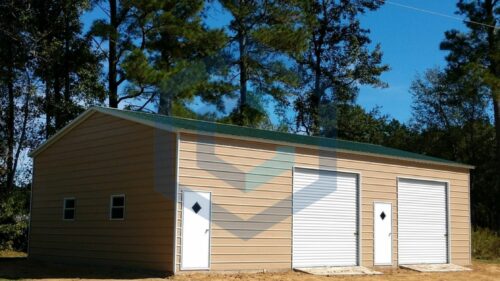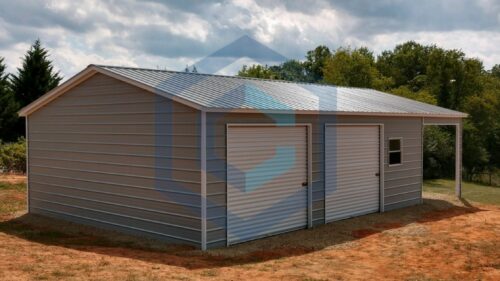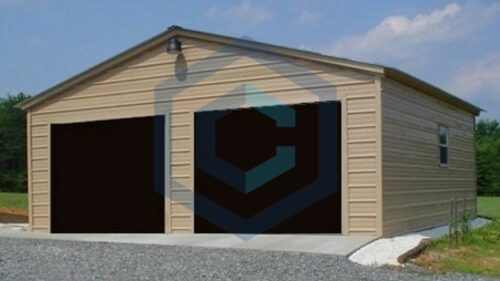 Metal Building Kits Available In Delaware
Whether constructing or renovating a metal structure, we offer a range of metal building solutions to meet your needs. You can use our popular prefabricated kit for floored structures as well.
Metal building systems come in a variety of sizes and shapes, but they all feature a high-performance metal roof and a custom-engineered structural steel frame.
Metal wall panels are a common choice, but these can also be combined or substituted with other materials such as stone, masonry, tilt-up concrete, pre-cast, glass, wood, or other architectural wall treatments. Our metal building systems offer versatility and flexibility, allowing for various colors, textures, shapes, and designs.
Agricultural Metal Buildings in Delaware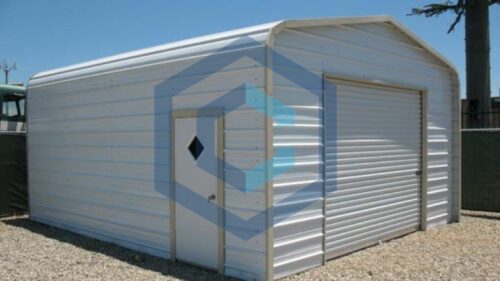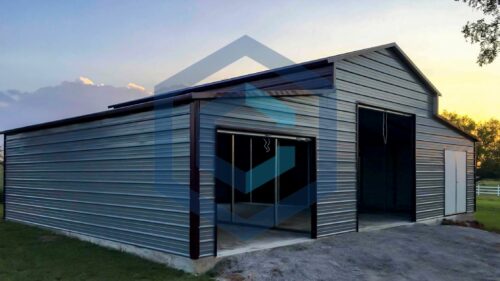 Whether you require a small equipment shed or a large cattle barn, our metal building systems offer a durable and low-maintenance solution for a small farm or a multi-million dollar agriculture-based business. With a wide range of sizes available, from 1000 square feet to 10,000 square feet, you can order any size that will fit your specific requirements.
All our agricultural metal building kits are available with high-performance coating and paint,  making them virtually maintenance-free for their lifetime and a cost-effective choice in the long run. In addition, metal building systems offer a range of other benefits, such as speed of construction, design flexibility, attractive appearance, and energy efficiency.
Delaware Metal Buildings for Your Aircraft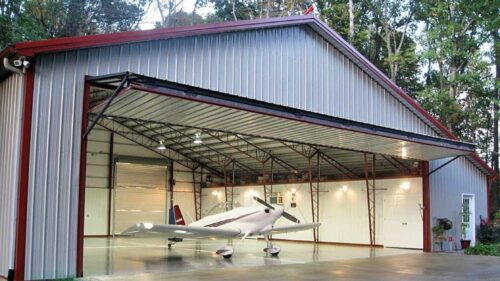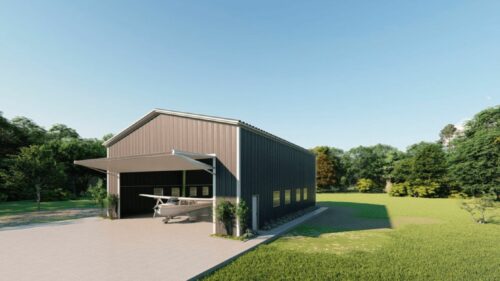 It is no surprise that metal building systems have become popular for aircraft lovers in Delaware. Metal hangars and storage buildings offer numerous benefits to aircraft owners and airport operators, including the ability to be configured with various types of hangar doors and wide, column-free spans.
With a custom-engineered structural steel frame and high-performance metal roof, metal building systems are a reliable and cost-effective choice for aircraft hangars and storage buildings.
Metal Buildings Garages for Auto Dealers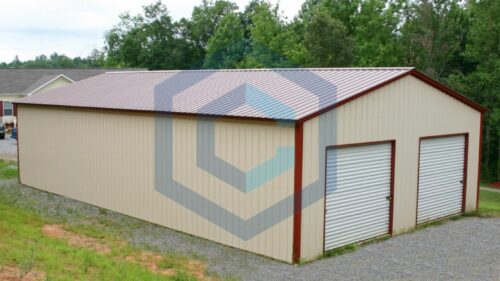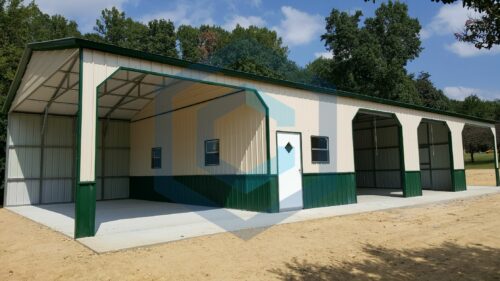 Are you an auto dealer looking to expand your business? Consider investing in a metal garage! Our metal building systems offer a wide range of exterior finish options, including architectural metal panels, large glass windows, and the incorporation of brick and masonry materials. These features make our garages not only practical but also visually appealing.
Take advantage of the numerous advantages of a metal building – choose us for your auto dealership expansion project.
Metal Buidlings Carports for Vehicles in Delaware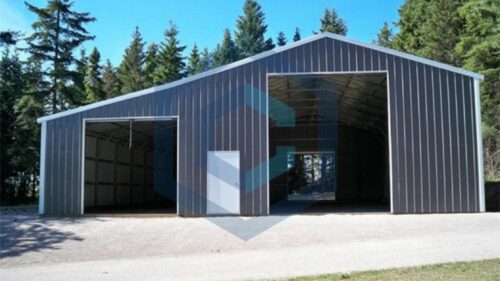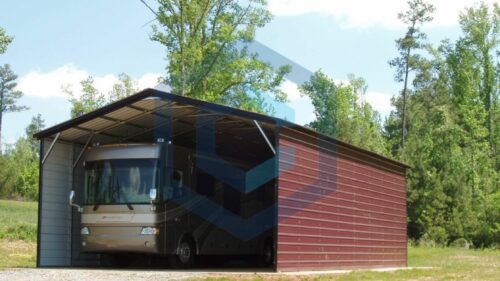 If you need cover parking or storage for your Cars, RV, ATV, trucks, vans, boats, or outdoor equipment in Delaware, look at a metal carport from our company.
Our carports are durable steel and feature a roof and open sides to provide limited protection from the elements. Whether you need a small carport for one car or a larger structure to accommodate multiple vehicles, we have a solution to fit your needs.
Our carports are a cost-effective alternative to a garage and can be easily attached to your home or other building. Plus, with various sizes and styles available, you can choose the carport that best fits your budget and aesthetic.
High-Quality Portable Metal Storages and Garages in Delaware
One of the biggest benefits of our portable storage sheds and garages is their convenience. Unlike traditional sheds and garages, which require a permanent foundation and can be difficult and time-consuming to install, our portable units can be easily moved and set up in any location. This means you can use it to create extra storage space at a vacation home or rental property.
In addition to their convenience, our portable storage sheds and garages are also built to last. Made from high-quality materials and designed with durability, these units can withstand harsh weather and keep your belongings safe and protected for years to come.
Metal Greenhouse Kits in Delaware
Our metal carport greenhouse kits are the perfect choice for anyone looking to add a greenhouse to their backyard. Made from high-quality, durable materials, these kits are built to last and withstand the harsh weather conditions typical in Delaware.
From small, compact kits perfect for small gardens to larger, more spacious models that can accommodate a wide range of plants, we have a greenhouse kit to fit every need and budget.
Our Metal Building Kit Price Includes
Steel and Stud's metal building kits come with a 20-year steel frame warranty and include all the materials needed for a customized order. The kits feature:
All the kits are made in the USA using American-sourced materials, and the best anchors and braces are chosen based on the location to withstand high winds and heavy snow loads.
What Is Not Included In The Total Cost Of Metal Buildings?
Labor cost

Foundation cost

Delivery cost

Installation cost

The cost of finishes such as paint, siding, and roofing.

Electrical, plumbing, and HVAC cost

The cost of obtaining building permits and any associated fees.
Innovative Metal Building Designs For Delaware
Steel and Stud highly recommend retaining our architect and project contractor for metal building installation to ensure proper specification of design criteria, including geometric requirements, code body requirements, site and construction conditions, and serviceability requirements.
Our professionals will help you with critical clearance dimensions, special tests, wind and ground loads, occupancy category, tributary load reduction, seismic zones, lateral drift, deflection, vibration, and the use of non-metal walls.
We also recommend new-age metal building designs that will please aesthetically and endure. Some of the latest metal building design trends for 2023 include: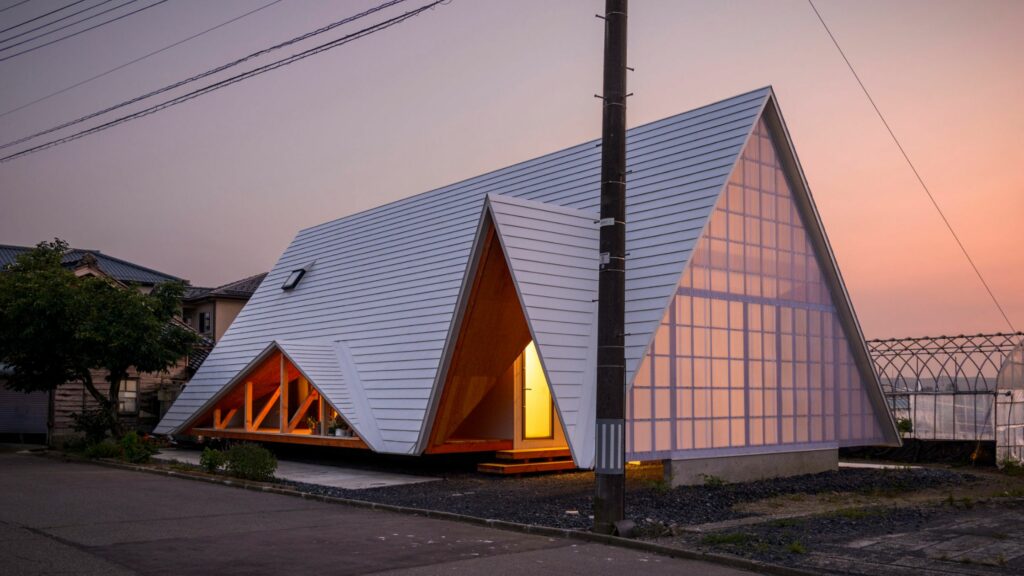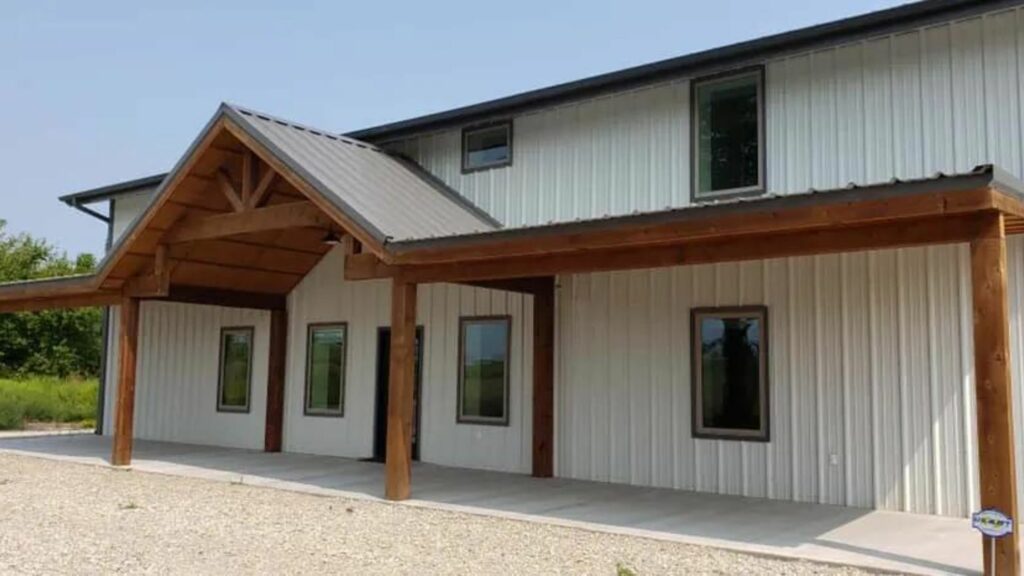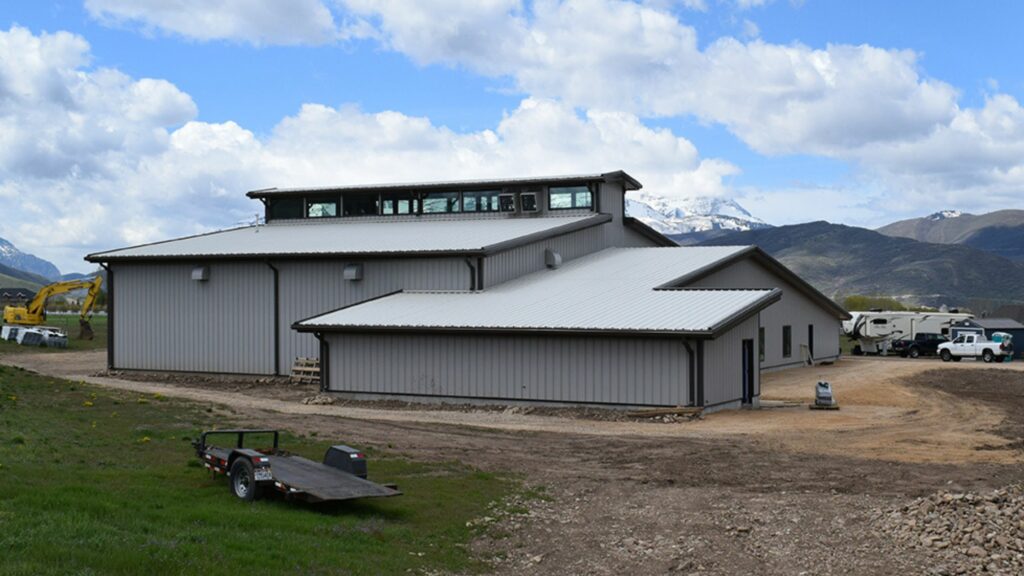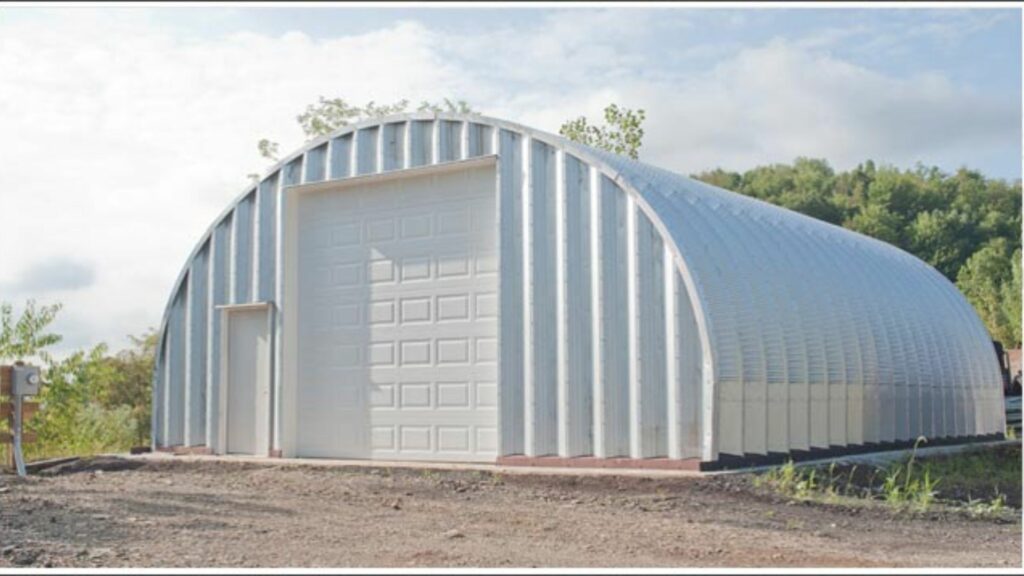 Low-rise buildings with sloped roofs

Metal Buildings with decorative columns

Metal Buildings with clerestory roofs
Metal Buildings with semicircular and segmental arches.
These designs offer a range of options for defining mass, space, proportion, and symmetry and can be constructed using various materials to add color and texture. These latest designs allow for greater flexibility and creativity in metal building construction.
Choosing the Right Metal Building for Your Needs in Delaware
When choosing a metal building in Delaware, remember a few key things to ensure you get the perfect one for your needs.
Available Customization Options To Ensure The Metal Building Meets Your Specific Needs
If you're considering building a metal structure for your home or business, consider the customization options available with Steel and Stud. Not only can you choose the materials, doors, windows, and roof styles, but you can also convert your metal building for different purposes.
Additionally, you can easily extend the height of your Metal building or add expansion options to the roof. These customization options make steel buildings more functional and suitable for various purposes.
Metal Building Code in Delaware
Metal building systems is custom-designed steel structures engineered by licensed professionals and conforming to local codes and standards for safety and protection. The International Building Code (IBC), which sets minimum requirements for all buildings to ensure the safety and welfare of the public, is widely adopted by local jurisdictions in the United States.
Standards are guidelines to ensure that buildings are safe and meet specific requirements. The International Building Code is a set of standards that provides a framework for ensuring that buildings comply with codes.
The IBC references other published standards, including
American Society of Civil Engineers (ASCE) 

American Institute of Steel Construction (AISC).
Metal building system designs must comply with these standards to determine the design loads (such as wind, snow, and seismic forces) that a building will be subjected to and to design the materials used in the building, such as wood, concrete, and steel ensuring structural integrity and safety.
The wind speeds in Delaware can vary significantly depending on the location and the time of year. In general, the coastal regions of the state experience higher wind speeds due to their proximity to the Atlantic Ocean. As a result, the wind load requirements for metal buildings in these areas may be more stringent.
Snow load requirements for metal buildings in Delaware specify the minimum roof slope and other design criteria to ensure that the building can withstand the weight of snow accumulation.
Steel and Stud, Metal building kits, meet the standards set by the AISC and the American Iron and Steel Institute (AISI). The AISC provides guidelines for the design of hot-rolled and built-up plate beams and columns, while the AISI provides guidelines for the design of cold-formed steel members such as Z and C roof purlins and wall girts. And that is what makes us the most trusted supplier of pre-engineered metal buildings in Delaware.
How to Order Metal Building Kit with Steel and Stud?
Ordering a metal building kit with Steel and Stud Construction is straightforward. Here are six simple steps to follow:
Step 1: Determine the type of metal building you want and select a suitable location on your property.
Step 2: Work with a concrete contractor to have the slab built according to your plans and the building department's requirements, and submit everything for approval.
Step 3: Request customization to fit your specific needs, if desired.
Step 4: Make a 10% advance payment and pay the remaining balance after installation.
Step 5: We will deliver the kit to your address and erect the metal building according to the approved plans.
Step 6: Once the metal building is installed, ensure the electrical work meets the inspector's expectations.
Before placing your order with us, check with your local building department to understand the permitting process and other requirements. Our return policy is simple and transparent. If a permit is denied for reasons other than your plans, your deposit will not be refunded. We accept payment through Paypal, Visa, and Mastercard.
Are There Any Metal Building Financing Options Available in Delaware?
Financing is essential when planning and executing a successful project, such as purchasing a metal building. The type of financing you choose can significantly impact the project's overall cost and your ability to repay the funds.
Many financing options are available, including home equity loans, personal loans, credit cards, and manufacturer financing. It is important to carefully review and compare the terms and conditions of each option to find the one that best meets your needs and budget.
Consider factors such as interest rates, fees, and repayment terms before deciding. It is also helpful to consult with experts in the field of financing to get a better understanding of your options and to find the solution that is right for you.
Metal Building Sizes Available At Steel And Stud
Metal Building Sizes

Metal Building Sizes

Metal Building Sizes

Metal Building Sizes
We Deliver And Install Steel Carport Across Delaware
Wilmington, Dover, Newark, Middletown, Bear, Glasgow, Brookside, Hockessin, Smyrna, Pike Creek Valley, Milford, Claymont, Wilmington Manor, North Star, Seaford, Pike Creek, Georgetown, Edgemoor, Millsboro, Elsmere, New Castle, Highland Acres, Laurel, Clayton, Camden, Rising Sun-Lebanon, Harrington, Lewes, Milton, Dover Base Housing And Many More.
Although the exact delivery date (timeframe) cannot be assured, Steel And Stud can provide you with an estimated timeframe of when you can expect your metal building.
| Time Frame | Delivery of Metal Building (%) |
| --- | --- |
| | |
| | |
| | |
| | |
Other Convenient Locations to Serve You.
States

States

States

States
Frequently Asked Questions
Can you deliver metal shed in the new castle de Townsend 19734?
Please share your phone number, and we will contact you to share the details. You can also call us at 1-877-275-7048 and know our delivery areas.
Do you replace shed doors?
Unless it's not one of our sheds, we regret not providing repair services. If you are our prestigious buyer, please let us know, and we will assist you in the best possible way.
Do you sell and install hardwood flooring?
Sorry, we are a manufacturer and supplier of prefab metal building kits, customized steel buildings, and metal carports.
Can I use a credit card to pay on your website?
We accept payment through Paypal, Visa, and Mastercard.
What is the process for customizing a metal building to meet my specific needs and requirements?
To customize a metal building to meet your needs, contact our design and contractor team and provide details on the size, shape, layout, and any special features or finishes you want. We will then provide you with a quote you can review and approve. We then sign a contract and work together on designing, producing, and delivering/installing the building according to the agreed-upon timeline.
What warranties or guarantees do you offer on your metal buildings?
All of Our steel building kits come with a 20-year steel frame warranty.