A new carport would be a fantastic addition to your property since it will give you a dry location to park or store various items. When designing a new carport or garage for your house, the most vital question is, "What size metal garage do I need?" The answer to that question is determined by the number and size of the cars you want to protect and how you intend to utilize the area.
Here's a comprehensive guide to help you choose the most suitable carport size for your needs. We will mention things you need to know when building a carport and about different sizes of metal carports so you can make the best decision confidently and quickly.
The size of a carport is determined by the number of cars it needs to protect and the amount of space you have on your property. A single-car metal building can range from 12 feet wide by 20 feet long to 18 feet wide by 36 feet long. If you need to protect two cars, double carport dimensions can range from 20 feet wide by 20 feet long to 24 feet wide by 40 feet long. Remember that these are just general size ranges – your carport can be any size you need as long as it meets your specific requirements.
When deciding on the size of your carport, there are a few things you need to take into consideration:
The size of your property – You need to make sure that you have enough space on your property for the carport you want. A single-car carport may be your best option if you're tight on space. If you have more room to work, a double car carport or even a triple car carport could be a better fit.
The size of your cars – You must ensure that your cars will fit comfortably inside your carport. If you have large trucks or SUVs, you may need to go with a larger carport. Conversely, if you have smaller cars, you may be able to get away with a smaller carport.
How you intend to use the space – A basic carport will suffice if you're just looking for a place to park your cars. However, if you want to use the space for storage or as a workshop, you'll need to ensure that the carport you choose is large enough to accommodate your needs.
How To Select the Perfect Width When Building a Metal Carport
The size of a carport varies by width, from single carports to triple carports. Single carports provide enough room for one motorcar, double carports can adjust two cars, and triple carports can hold three cars. You not only store vehicles in your carport; you may want to add other stuff such as your workshop tools or simply use the shed as outdoor storage.
If you plan to do so, you will need to measure the width of your car and any other equipment you may want to store in the structure to determine how wide your carport should be.
Below is more detailed information to give you a general idea of how much space you get by the number of cars carports.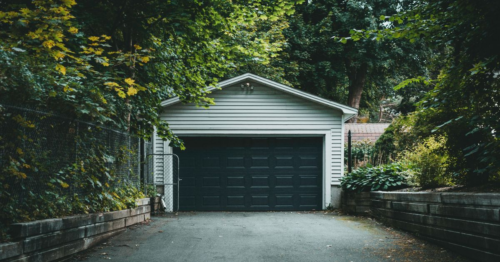 If you're looking for a single carport, you should know that the average carport is 12 feet wide. However, you may need more space if you have a larger vehicle. In terms of size, single car carports can range from 10×20 feet to 18×24 feet. Of course, the price will increase as the size increases.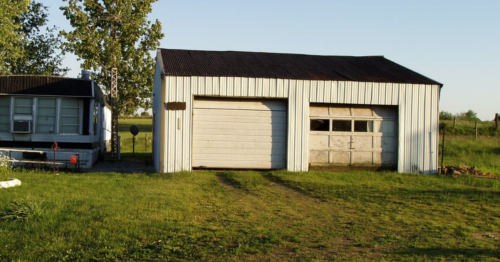 Regarding double carports, the general recommendation is 18 to 24 feet wide. This provides plenty of space for two cars and allows for ease of movement in and out of the carport. Remember that some local codes may have specific width requirements, so check with your city or county before finalizing your plans.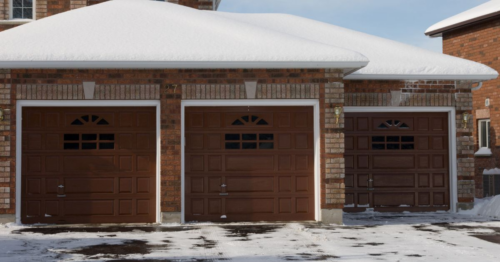 A triple carport is perfect if you require a large place to store your vehicles. These structures are 26 to 30 feet wide and provide ample space for storing up to three vehicles. Plus, they're made with high-quality materials that will keep your cars protected from the elements. These carports come in three garage doors, making it easy to store different vehicles in separate places. You can even store large or recreational vehicles such as an RV in a triple carport. You can also choose the roofing styles such as vertical roof carport or boxed eve roof style.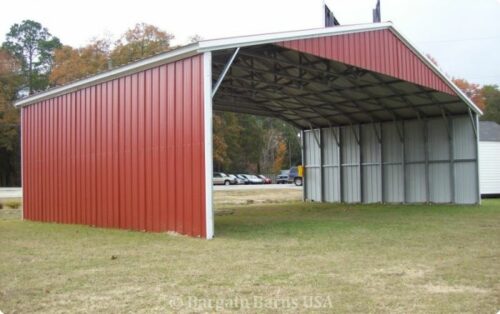 Having an RV is quite a big deal, so you need to shelter it properly. Since these RVs are pretty spacious, you will need a bigger space for storing these. On average, RVs usually require a bigger carport. 
The ideal size of a carport where you will store your RV must be 30 feet long, 16 feet in height and 20 feet wide. Depending on the building size you need, you can choose the metal building height and width.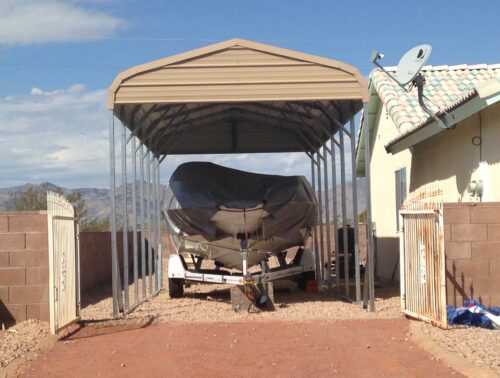 Having a boat can be quite comfortable if you have a home by the lakeside. This is mostly because you can take a small boat ride with your loved ones on a relaxing afternoon. When you're not using a boat, you will need a space to store it. 
For this reason, you must get a carport. The boat carport's standard dimensions can differ depending on your boat size. The width of your boat carport should be around 12 to 18 feet. However, the boat carport should be 20 to 30 feet long and 30 feet high.
Many of us tend to own big, fancy, luxurious trucks. Since these are one of your prized possessions, you must treat them like one too. But how would you do it? The easiest way to do so is to get an aesthetic carport for your truck (Our experts at Steel and Stud have a detailed guide for how to dress up a carport to keep up the Aesthetics Game!).
Your carport should have enough room so the truck can quickly move in and out. The trucks should be 30 feet high and have around 20 to 22 feet of width. These carport dimensions are spacious enough for a truck. Now, your question might be, what would I do if I had a bigger truck? In that case, you should get a 24 feet wide carport. You may also want to convert it into a garage if you wish to. However, you must know if you can convert a carport into a garage for truck.
Things to Consider When Sizing Your Carport
You should keep a few things in mind when sizing your carport.
The Type of Vehicle or Vehicles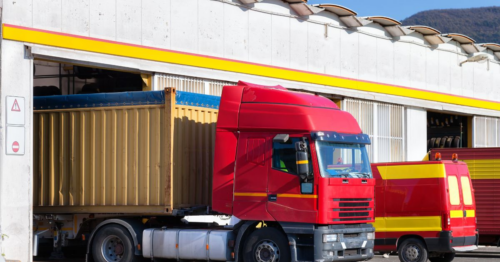 The first is the type of vehicle or vehicles you'll be parking under your cellar. If you have a larger SUV or truck, you'll need more space than if you have a smaller car. You also need to take into account the height of your vehicle. If your car or truck is taller than average, choose a carport with enough height clearance.
The Number of Cars or Trucks
When sizing your carport, you'll need to consider the number of cars or trucks you plan to park under it. A smaller carport should suffice if you have a small driveway and only one vehicle. But if you have a large driveway and multiple vehicles, you'll want to choose a larger carport that can accommodate all of your vehicles. Moreover, if you have guests visiting often, you may want to consider a carport that can easily accommodate additional vehicles.
The Height of Your Vehicles
As mentioned before, the height of your vehicle is an important factor to consider when sizing your carport. If you have tall vehicles, such as SUVs or vans, make sure to choose a carport with enough height clearance. Otherwise, your vehicles may not fit under the carport or risk scraping against the roof.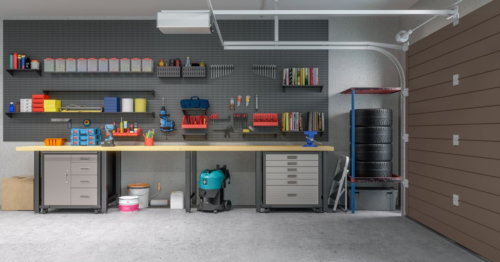 How you intend to use your carport is also important to consider when sizing your carport. You may want to use it for farm tools, boats, workshop tools, storage buildings, or it could be anything; depending on your needs, you need to choose a carport that suits your needs. If you plan to use it for your workshop, you'll need a large carport to accommodate your tools and equipment. On the other hand, if you just need a place to park your car, a smaller carport should suffice.
Building and installing a carport is not a child's game, so you will need experts' help. Thus, Steel and Stud can help you get the perfect carport to avoid errors. However, we recommend you look at your local building codes before making the decision. 
Following the building codes helps you make the right decision and avoid safety concerns. According to the San Diego government, the owners must provide proof of their residential verification before building a carport. Since you will be building the carport on your residential property, you must comply with the 19.36.311 Residential Uses rules. 
While the local building codes will vary from area to area, following the International Residential Code 2018 is common to all. This code suggests that the carports should be open on two sides with proper enclosure, whereas the floor must be made of fireproof material.
It would help if you also considered any future changes or additions when sizing your carport. For instance, if you plan to get a new car in the future, make sure to choose a type of carport that can accommodate it. Similarly, if you plan to expand your workshop, consider that when choosing the size of your carport. It can save you from spending your money in the coming future.
By keeping these things in mind, you can choose the perfect carport for your needs.
Why Should You Buy a Carport?
A carport is an essential addition to any home. Steel carports protect your vehicles from the elements and keep them safe from destruction and theft. Plus, it can also increase the value of your home.
Although, protecting the cars is not the only reason you should buy a carport for your home.
There are many other reasons why you should buy a carport; here is a couple of them:
A carport protects your vehicles from harsh weather conditions. It keeps them safe from the sun, hailstorms, heavy rains, and snowfall. It also prevents your car from getting damaged by falling branches or debris. As a result, you don't have to worry about your car's paint job fading or being ruined by the weather.
A carport also provides extra security for your vehicles. It keeps them safe from vandals and thieves. Plus, it also protects your car from being hit by a falling tree or debris in case of a storm.
A carport is also a great place to store your belongings. You can use it to store your tools, garden equipment, or anything you need to keep safe from the weather. A carport can also be used as a workshop or a play area for your kids.
A metal carport is a great versatile addition to your property. It can be used as a garage, workshop, storage shed, or livestock shelter. You can store any vehicle in your metal garages, such as cars, trucks, motorcycles, RVs, boats, and more.
A steel carport is a very durable structure. It is built to withstand the elements and last for many years. A metal carport is even more durable than a wooden carport. It can withstand strong winds, heavy rains, and snowfall without getting damaged.
These are just some of the reasons why you should buy metal buildings. A carport is a perfect solution if you need more vehicle protection. It is an investment that will pay for itself in no time.
Different Carport Sizes Cost
Building a carports around your house are meant to protect your most prized possession- your vehicles. Isn't it? Now that it is so important, you must spend some amount. Rather than sticking to one price, you must be flexible, for the carport cost for different sizes will vary. 
If there are no bigger vehicles to part with, settling for a smaller carport is just fine. However, if you love having a comfortable, big vehicle, you need a spacious carport for your vehicles to move in and out without any obstruction. 
If you are investing in a standard-size carport without many requirements, you must expect the carport cost to be around $3000. Well, this does not signify that the cost wouldn't fluctuate. The pricing would fluctuate between $2,000 to $10,000 depending on your specific requirements or the vehicle size. 
"The prices are so high; what am I going to do now?"- If you're thinking this to yourself, stop there because Steel and Stud are always at your rescue. With affordable or inexpensive carport ideas of different sizes and materials like steel, metal , aluminum and more, we cater to everyone's needs. All you need to do is reach out to us, and we will tell you everything you need to know.
Customize Your Carport to Get Exactly What You Need
Isn't it so pleasurable that you can easily get what you want with customization? All of us love a bit of customization. Not only because it adds our preferences to it but also because the result is precisely what you want. 
Many people are still living under the impression that they cannot customize a carport. Are you one of those too? You must know that long gone are the days when you just had to stick to what you get. At Steel and Stud, we have never believed in sticking to what you want but in getting what you want. This is exactly why we help customize the carport so that you can get one per your requirements. 
No matter what type of carport you wish to have, we don't let you compromise on that. With our customization, you can get anything from non-portable carports to portable carports. This does not end here, but you can also customize the shape, structure, size and materials. Whatever your convenient needs are, we flexibly cater to those by understanding your requirements. And guess what? Voila, you can now use your carport!
You may only have one automobile that needs to be parked under a carport right now. But do you think it will continue like this into the future? Perhaps, maybe not. If you believe there's a chance you'll require additional carport space in the future, it might be a good idea to plan for it from the beginning.
If now you have the space for a new structure to build, you should consider building at the moment; otherwise, you will have to rebuild it, and you do not know if later you will have the place or budget to do so.
There are several ways to think about the future when constructing a carport. For one thing, you may construct a two-car carport even if only one vehicle is presently being stored under the structure. When you know parking is covered, you won't hesitate to choose another automobile or truck when the opportunity arises.
Alternatively, you may simply build a one-car carport and make it larger than you need right now in case you acquire a bigger automobile later on.
Nobody knows the future with complete accuracy; however, you may make a reasonable guess and select a carport size that you believe will last for many years.
Order Your New Carport Today
Now that you have some direction for your carport sizing decision, the next step is to use our Build & Price tool to see what you can create. Or, if you're still wondering what size carport you need, simply contact us at 1-877-275-7048 for assistance. That's what Steel And Stud say You design your build; we take care of the rest.
When you decide, the company will take care of the rest, from design to engineering to delivery and installation. So, what are you waiting for? Get started on your new carport today!
FAQs Related to Carport Sizes
What Should Be 2 Car Carport Dimensions?
The general standard for a 2-car carport dimension ranges from 20 feet wide by 20 feet long(20×20) to 24 feet wide by 40 feet long (24×40). However, these are general size ranges, your carport can be constructed to any size you desire as long as it meets your requirements.
What is the standard height of a carport?
A standard carport height should be around 12 feet. It will give way to standard-sized vehicles to be used as a complete convenience.
What is the average cost of a standard carport?
On average, your standard carport costs between $1,500 to $3,000. However, these prices might increase if you have any special requirements.
Is it more cost-effective to build a carport myself or hire a professional?
We are often under the notion that DIY helps to save money. Well, it doesn't. You may need to be a professional in building carports, so you pose serious hazards. However, when you hire a professional, they do their job with complete precision leaving no room for error or safety concerns.
How Wide Does A Carport Need To Be?
The width of a carport is dependent on your specification; the number of cars you'd like to be accommodated in the carport.
A standard-sized one-car garage has a minimum width of 12 feet to a maximum of 18 feet. So take into consideration the width of your car, especially if you drive vehicles with a broader build. And your carport width will be designed according to your specifications.
What Average Carport Size Is Permitted In Texas?
Carport in Texas varies according to the number of members in a family. For single families and double families in Texas, the carport is permitted to shelter not more than three cars. And it must not exceed 24 feet in its longest dimension with a maximum lot coverage of 60 percent of the lot area.
What Are The 2023 Best Carport Materials And Styles?
The best material for carport construction is Steel. The strength of steel doubles that of aluminum which both have the same thickness. To match your carport design with your home, you can do a few styles that add to the aesthetics. Here are some suggestions, Light up the carport space using plain neon or festive light, add some greenery and keep the carport clean.