Are you ready to discover the Natural State, a land of an unmatched doozy and boundless prospects?
Nestled in the South Central region [bordered by Missouri, Louisiana, Tennesse, and Texas] of the United States, the state of Arkansas boasts a wealth of natural beauty and economic opportunity. Dubbed "The Bear State," "The Toothpick State," and "Land of Opportunity," this 29th most extensive and 34th most populous state is home to 59 majestic parks, including 5 national and 52 state parks.
But Arkansas is more than just picturesque landscapes; it is a dynamic economic powerhouse, boasting dozens of industries, including food and beverage, aerospace, manufacturing, transportation and logistics, agriculture, technology, ammunition, metals, timber & forest products. These industries connect their citizens to a wealth of resources, talent, and decision-makers.
As Arkansas continues to experience robust economic growth, with a GDP reaching $122.0 billion in 2022 and an estimated population increase of 3.057 million in 2023, the demand for new metal structures is skyrocketing. Metal buildings are the perfect solution to the ever-expanding needs that businesses, farmers, individuals, and small business owners are facing. These structures, including warehouses, garages, carports, farm sheds, barns, and more, protect against the whims of mother nature and the unpredictable weather conditions that Arkansas is prone to.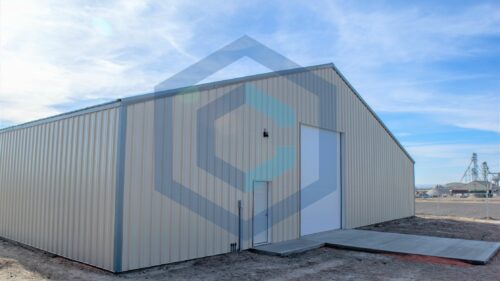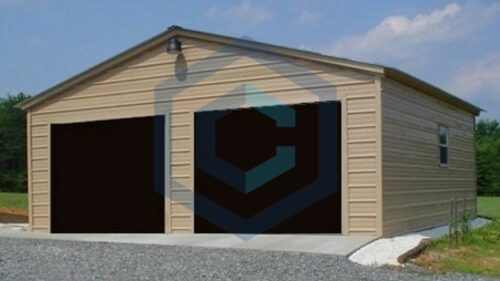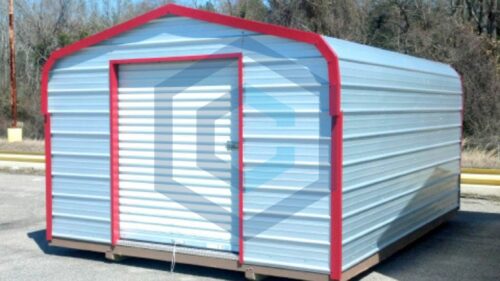 When you need more room for your animals or farm equipment, prefabricated metal buildings in Arkansas are the perfect answer. These metal building kits for sale in AR are the perfect solution to needing more space, and they are easy on the wallet.  
So as you seek a reputable and preeminent manufacturer or supplier of high-quality, robust metal buildings in Arkansas, "Steel And Stud" stands ready to exceed your expectations. 
With a distinguished history of providing a comprehensive range of metal building structures since 2002, we possess unparalleled expertise and resources to fulfill every aspect of your requirements and needs, whatever they may be.
Furthermore, we offer customization options to ensure that every structure's aspect aligns with your unique vision, elevating it from merely a functional structure to a bespoke representation of your business or personal endeavors.
Please check out our affordable metal building prices! We offer a variety of sizes, styles and colors in all of our metal building designs and we have metal buildings cheap. Whether you are looking for a commercial metal building or a residential kit, we have what you need.
Our company also understands that price is a consideration and when you consider the metal building cost, you will be surprised. All of our metal storage buildings will look great on your property. We also offer free delivery and installation in Arkansas, as well as the rest of the continental U.S. As the nation rsquo;s largest independent retailer, you can trust in knowing that our metal buildings for sale in Arkansas are the best on the market. They are made from quality galvanized steel, to protect any animal or equipment you have inside your new prefab metal building.
So if you're intrigued and want to learn more, our friendly sales representative would be delighted to furnish you with further information about our offerings and the metal building process at your convenience. We invite you to contact us today and allow us to demonstrate our commitment to excellence.
Arkansas's Go-To Choice: Pre-Fabricated Metal Buildings
We proudly present an extensive array of metal building types at Steel and Stud to our esteemed clientele in Arkansas. Our selection is as diverse as it is impressive, guaranteeing that we have a design that will perfectly suit your unique requirements. Peruse some of the most sought-after styles in our inventory below, and discover how we can elevate your building vision to the next level.
Agricultural Metal Buildings
The agricultural industry in Arkansas is booming, with an annual economic impact of $19 billion – a testament to the tireless efforts of farmers and the sound infrastructure that supports them. But why settle for the status quo when you can elevate your farming operation to new heights with a durable and customizable metal structure? Our 20X60 metal barn offers the ideal solution for farmers looking to take their business to the next level. Store your bountiful harvests, tend to your livestock, and securely house your tools, all within the confines of steel agricultural buildings (that can be) tailored to your unique needs and vision. The sky's the limit, so let your imagination run wild and elevate your farm to new heights with our 20X60 metal barn.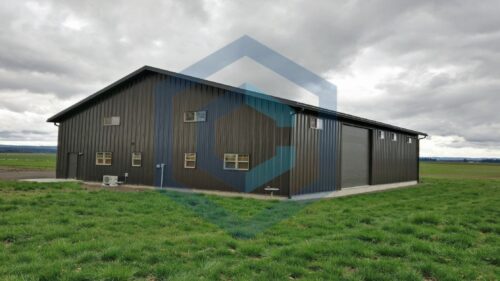 Commercial Metal Building
Maximize your business potential with our commercial metal building solutions. Our structures are designed to provide a productive, efficient, and stress-free environment, free from the headaches of rot, termite, and mold/mildew. Whether you need a shop, office, retail storefront, or custom-designed commercial metal structure, we have the perfect solution to meet your (specific) needs. Our buildings (not only) offer functional and aesthetic appeal, but they also allow you to focus on what truly matters – growing your business.
Also Read: Metal Building Office Ideas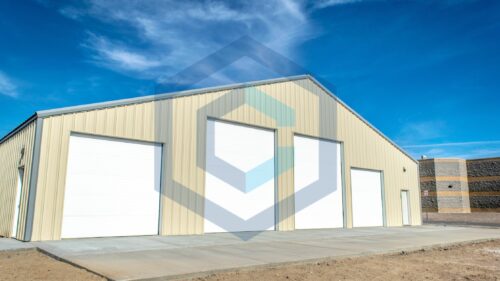 Industrial Metal Building
Imagine an industrial space that functions as smoothly as your favored mobile device, with a sturdy and efficient design for all your manufacturing, storage, and other business needs. That's precisely what our engineered industrial buildings offer.
We understand that a thriving industry is synonymous with a growing economy, and that's what we aim to do for industries in Arkansas, provide them with a robust metal-building foundation for success.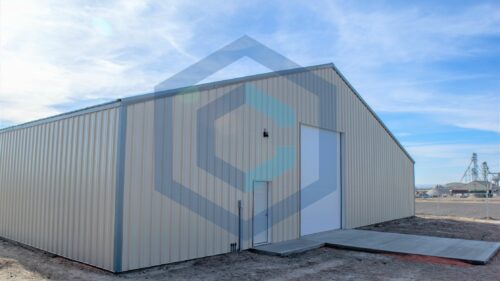 Residential Buildings And Metal Garages
Steel And Stud's metal building structures are the epitome of versatility, seamlessly transitioning from residential to garage use with ease.
If you're searching for a residential building that exudes versatility and customization, our

30X60 metal structure

is the epitome of excellence. This dimensioned structure can be configured into an array of spaces, such as a luxurious living quarter, a sleek motel, an awe-inspiring man cave, a private dwelling, or dormitories. Additionally, it boasts the capability of being tailored to your specific requirements.

Our 30X50 premium metal garage

is the perfect option for our car-enthusiast pals in Arkansas, providing a harmonious balance of functionality and affordability.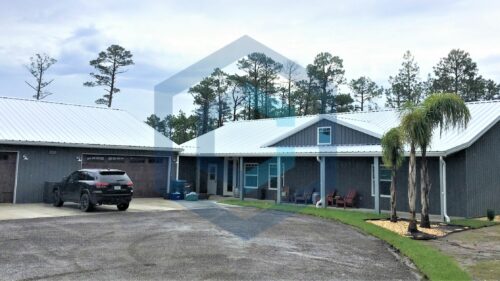 Uncover The Benefits Of Having A Metal Building Kit
The utilization of a metal building for one's abode or enterprise is replete with myriad advantages. 
The most prominent of which is the invincibility and robustness of metal as a construction material. Unlike wooden or brick buildings, metal buildings are impervious to the erratic weather patterns of Arkansas, thereby mitigating the likelihood of damage from natural disasters and obviating the need for costly and tedious repairs.

Furthermore, the prefabrication of metal buildings allows for quick and efficient assembly, translating to time and monetary savings in contrast with conventional construction methods.

Customizing metal buildings to suit individual requirements, be it a small, unassuming structure or a majestic, intricate structure, is yet another virtue. 

Additionally, metal buildings from Steel And Stud are an eco-friendly choice as they are fabricated from recycled materials and are 100% recyclable, thereby eliminating their contribution to landfills and pollution. They also possess energy-efficient attributes, resulting in cost savings on energy bills.
Design Your Ideal Space: Tailored Solutions with Your Building Your Way
Elevate your metal structure with unparalleled customization options from Steel And Stud. Our professional crew is dedicated to designing and erecting metal buildings that are durable, functional, and a true reflection of your business's identity and goals. Our advanced customization options offer endless possibilities to create a structure that perfectly aligns with your specific needs and aspirations. From the foundation and insulation to the rooftop, we pay attention to every detail to ensure that your building is (not only) visually stunning but also highly efficient, sustainable, and cost-effective.
What are you waiting for? Let's create a building that will set your needs & business apart and propel it to splendid heights.
Get Your Arkansas Metal Building Kit: Effortless Construction, Stunning Results
At Steel And Stud, we make the process of ordering a pre-engineered metal building kit in Arkansas a seamless and straightforward endeavor, owing to our user-friendly interface. All you have to do is just follow these mentioned easy steps:
The journey begins by deciding the type of metal building you require that aligns with your needs and the location that maximizes its potential. 

Next, ensure that the construction site adheres to all relevant regulations and zoning codes and perform any necessary grading and excavation.

Then, determine the structure's size, budget, and layout based on its intended purpose, and consult with the Arkansas local building department for details on the metal building process, fees, and other relevant aspects.

Once the plan is approved, engage with your reputable metal building contractor and pay a 10% deposit to initiate the construction process.

Upon receipt of a 10% deposit, Steel And Stud will promptly dispatch your metal building kit, tools, manual instructions, and materials. Then our skilled crew will then execute the approved plan to bring your dream metal building to reality, ensuring that all electrical work meets inspector standards.
Metal Building Regulation Followed In Arkansas
Achieve architectural excellence and unparalleled safety with adherence to metal building regulations in Arkansas. These regulations establish the gold standard for design, construction, and materials, shielding you and your community from potential hazards such as heavy snow (58.4 millimeters), floods, high winds, droughts, earthquakes, and more. Aside from that, compliance with these regulations (also) guarantees energy efficiency, saving you money and resources in the long run.
Following are some metal building codes that pals in Arkansas need to follow:
2017 National Electrical Code (NEC)

2012 International Building Code (IBC)

2006 International Fuel Gas Code (IFGC)

2006 International Plumbing Code (IPC)

2009 International Mechanical Code (IMC)

2012 International Residential Code (IRC)

2009 International Energy Conservation Code (IECC)

2006 International Existing Building Code (IEBC)
Don't let codes weigh you down! Steel And Stud are here to take the burden off your shoulders; we're experts in navigating these codes and will handle everything for you, leaving you free to focus on what (really) matters.
Cash Crunch? These Financing Options Will Help Keep You Financially Secure
Obtaining financing for your new structure is not only effortless, but it is also readily available. Scrutinize and compare all options available to ensure they align with your financial needs and interest rates. And if you are in a situation where selecting the optimal financing option leaves you feeling uncertain, have no worries. The experts at Steel And Stud are here to provide unwavering guidance and support in any aspect necessary to make a well-informed, compelling financial decision.
Here are a few of these financing options:
Personal loans

Leasing

Mortgage

Government loans

Manufacturing financing

USDA agriculture loans

Credit card

Home Equity Line Of Credit, Or Home Equity loans

Banks
Shine On: Innovative Tips For Keeping Your Metal Building In Excellent Condition
As connoisseurs of metal building maintenance, we have crafted a selection of expert tips to ensure the longevity and preservation of your metal structure in Arkansas. 
Commence by eliminating any external objects that may be in contact with the exterior, as this can lead to undue stress and obscuration. 

Cultivate a one-foot distance between your structure and hedges to inhibit mold growth and other unwanted fungi. 

Timely removal of snow from the roof is crucial to avoid water leakage and fissures caused by the added stress it places on the metal. 

Regular cleaning of the building is imperative to preventing the accumulation of dirt, grime, and potential mold or rust. 

Keep gutters and drains clear of leaves, sticks, dirt, and other debris to ensure proper function, and inspect them periodically.
Also Read: How to Paint A Metal Building
With these tips at your disposal, you'll be able to breathe new life into your metal building structure, ensuring it stands tall and proud for years to come! Furthermore, we also know that with the current state of the economy, we know that you want to spend your hard-earned money wisely, and there's no better way than to buy metal building kits in Arkansas from us. If you want to learn more or want to know about a metal building cost, please feel free to call us at your convenience. We would love to talk to you about any prefabricated metal building need you may have.
In conclusion, a metal building from Steel And Stud embodies unparalleled strength, practicality, adaptability, and environmental consciousness. It is a brilliant selection for (anyone) seeking a durable, efficient, and visually appealing structure that will endure the test of time.
Metal Building Sizes Available At Steel And Stud
Metal Building Sizes

Metal Building Sizes

Metal Building Sizes

Metal Building Sizes
We Deliver And Install Metal Buildings Across Arkansas
Little Rock, Fayetteville, Fort Smith, Springdale, Jonesboro, Rogers, North Little Rock, Conway, Bentonville, Pine Bluff, Hot Springs, Benton, Sherwood, Bella Vista, Texarkana, Jacksonville, Paragould, Russellville, Cabot, West Memphis, Van Buren, Searcy, Bryant, Maumelle, El Dorado, Centerton, Siloam Springs, Hot Springs Village, Marion, Blytheville and many more.
Estimated Delivery Time Of Our Metal Building Kit In The Natural State
Although the exact delivery date (timeframe) cannot be assured, Steel And Stud can provide you with an estimated timeframe of when you can expect your metal building.
| Time Frame | Delivery of Metal Building (%) |
| --- | --- |
| | |
| | |
| | |
| | |
Other Convenient Locations to Serve You.
States

States

States

States

West Virginia Metal Buildings
Frequently Asked Questions
Do metal buildings cost less than blocks?
Yes, metal buildings cost less than blocks.
Is it cheaper to build a metal barn than a wooden one?
Yes, metal barns cost less than wooden barns. Get in touch with our executives for more information.
What is the cost of a metal building in Arkansas?
Various factors influence the costs of metal buildings, including
Options for customizing 

A building's installation location

A building's dimensions
The final price of a building is generally affected by all of these factors. For an accurate estimate, please get in touch with us.
Can buildings constructed from metal be considered non-flammable?
No, not every metal building is fireproof. However, in order to make them less likely to catch fire, it is important to use fire-resistant materials when designing and constructing these buildings.