Welcome to Iowa, the Food Capital Of The World, with an estimated population of 28,30,000 and ranking 23rd in land area. Iowa farmers and ranchers are vital in providing quality food for the rest of the country. It takes a lot of hard work and time to produce such a bountiful harvest, so protecting these valuable resources is crucial.
And Steel And Stud (Most Trusted Storage Solution Provider) feels blessed by serving metal building kits ideal for Iowa's farmers and ranches. Our metal or red iron steel buildings provide the perfect storage solution for livestock, farm equipment, pesticides, and expensive gear.
Our metal storage buildings are constructed with US-supplied materials to withstand heavy-duty use and unforeseen weather conditions, ensuring your assets are protected and well-maintained.
Furthermore, our 40X60 metal buildings are suitable for commercial use, factories, warehouses, automobiles, and storage units for all kinds of farm equipment, regardless of whether it is big or small. With metal buildings for sale in Iowa, Steel And Stud is just a phone call away, providing you with the extra storage space for all your commercial or personal needs.
Key Industries In Iowa Relying On Steel And Studs Metal Buildings For A Secure Future
The details splashed below will make you realise that, yes, the heading says it all:
Agricultural Metal Buildings
Agriculture reigns supreme in the heart of Iowa, with over 80% of the land dedicated to this thriving industry. 

With over

315,000 jobs

generated and 6.7 days of practical work, it's clear that agriculture is the backbone of Iowa's economy. 

And for this industry to thrive, it needs reliable, energy-efficient, and adequately insulated steel structures to preserve products, livestock, and other vital agricultural resources.

That's where our

steel agriculture buildings

come in – designed with the needs of farmers in mind, be it pole

barns

,

sheds,

or

storage kits

. We have everything you need to protect your crucial harvests and horse.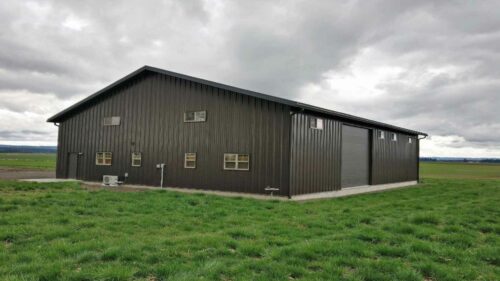 As for the manufacturing industry, we know the industry's success relies on a factual foundation. Our robust metal buildings provide just that, allowing you to focus on your business and achieve your goals.

Whether you need a

100X120

steel factory,

100X120

warehouse

, rooms for storage, or nearby garages, our team has the expertise and capabilities to do the job right.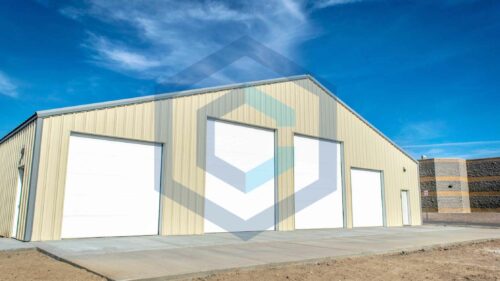 Storing office inventory, equipment, and furniture can be challenging, particularly when protecting them from Iowa's unforeseen weather conditions. It's crucial to ensure their longevity and usefulness, and that's where heavy galvanised

60×60 metal buildings

come in. 

Investing in these buildings gives you peace of mind knowing that your office assets will be safe and secure, ultimately saving you valuable time and resources in the long run.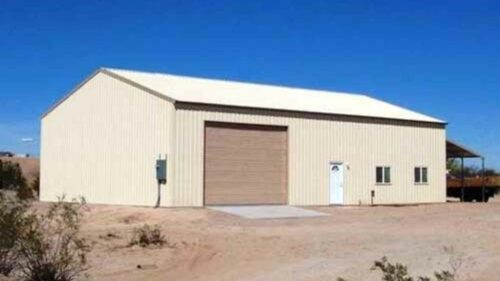 But our metal buildings aren't just tough and highly customisable, allowing you to create a residential property perfectly tailored to your needs.

Whether you're looking for something as simple as

living quarters

or a comprehensive warehouse complex, our team of experts will work with you to design a structure that meets your unique requirements.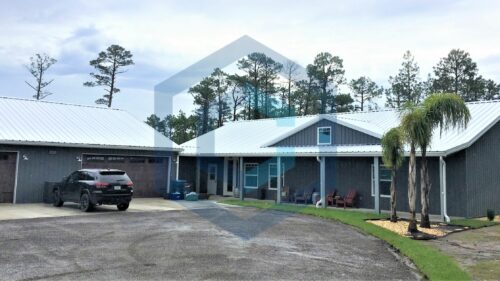 Benefits of Metal Buildings in Iowa
As the business or personal needs grow, enlarging the existing metal buildings

is

inevitable. And Steel And Stud's

60X100 metal buildings

are easily expandable, making them the superior fit

f

or such conditions.
Steel And Stud's

pre-engineered metal buildings

resemble a utility belt which can be customised and curated to cater for the unique needs and desires of lowans. 

Our buildings are built to last a lifetime due to the inclusion of galvanised steel paired with high preciseness, allowing them to be as robust as an ox to withstand even the most severe climatic conditions, such as sweltering heat, tornadoes and the never-leaving snow.
What sets us apart is that we believe in protecting our environment as ferociously as a mama bear guards her cubs. 

And our metal buildings are made from recycled steel, which has a low carbon footprint and is fully recyclable, making them the greenest metal building choice.
Quick, Easy To Build, And Affordable
At Steel And Studs, we understand that time is money. That's why our metal buildings can be built quickly and efficiently, allowing our customers to enjoy the benefits of their new space sooner. 

And on top of that, we offer

competitive prices

to ensure our cost-effective metal building solutions don't burn a hole in their pocket.

Whether you're a farmer, small business owner, startup, or median family, Steel And Studs has the metal building solution that's perfect for you. So why wait? Contact us today and walk us through how our pre-engineered metal buildings can help you achieve your goals.
Breathe New Life Into Your Pre-Engineered Metal Building - These Customization Ideas Will Blow Your Mind!
We provide everything you need, from mainframes to arches, that hold up your metal building and support your metal roof deck.

Whether you need cable bracings, eave struts, grits, C or Z-shaped, sigma, or principle

purlins

, we have everything you require to customise your building to your unique specifications.

We understand that the strength and durability of your metal building structure depend upon the materials' quality. That's why we provide Galvalume-coated steel or cold-rolled, ensuring maximum stability for your pre-engineered metal building.
Metal Building Regulation In Iowa
Following metal building regulations and zoning codes is essential to the success of the construction process. These codes ensure that buildings are constructed safely and efficiently and comply with all applicable laws and regulations. 
Adhering to these codes is (not only) important from a legal and regulatory standpoint but also assures the safety and well-being of your family and the surrounding community.
Metal building regulations encapsulate multiple subjects, including building materials, fire resistance, structural layout, electrical systems, load-bearing capacity, and fire safety. 
By attaching to these codes, manufacturers can ensure that their client's buildings are designed and constructed to meet minimum safety standards. 
Compliance with these codes also constitutes a legal requirement, and failure to comply can result in fines, legal action, or even building demolition.
Below is the list of metal building and zoning codes that Iowa residents need to adhere to:
From Blueprint to Reality: Easy Financing Options For Your Metal Buildings
At Steel And Stud, we know that there's no one-size-fits-all solution when it comes to finances. That's why we've endeavoured to provide an array of affordable metal building options that cater to every budget. And if you're feeling the pinch, don't stress. You can rest assured knowing that we have your back with an array of metal building financing options to choose from,
Personal loans

Private lenders

Credit cards

USDA agriculture loans

Banks

Manufacturing financing 

Mortgages

Government loans

Leasing

Home equity lines of credit and home equity loans. 
But before you dive headfirst into any financing option, take a moment to think about the following points before you shop for any financing alternative:
What are your financial goals so you can select an option that aligns with your goals?

Check your credit score.

Make sure you understand the repayment terms.

Lastly, do your research and compare the various financing options listed above with each other.
Get Your Metal Building Delivered With Ease: Trust Steel And Stud For A Seamless Ordering Experience
Thankfully, Steel and Studs have got you covered. With a streamlined ordering process, constructing your metal building has never been easier.
To begin, think about the purpose of your building and where it will be located. 

You want to ensure that you can reap its maximum benefits and that it complies with all metal building regulations. Once you've selected the

type of metal building

, it's time to prepare the site. Checking the soil grade,

levelling the land

, and clearing the debris and vegetation are all steps to ensure the project's success.

Soon after the site is cleared, consider your metal building structure's budget, size, and layout based on its intended use.
Once you've completed these initial steps, it's time to contact your local building department in Iowa.
The building department will help you understand the

metal building process

, fees, and inspection requirements. 

When the department approves your tweaked plans (containing details regarding doors,

ventilation

,

insulation

, and other interior-specific requirements), contact your contractor and get the slab poured as planned.

For the process to begin, pay 10% of the total construction cost.

After receiving the 10% deposit of the total construction cost, Steel and Studs will ship your metal building kit with all the necessary tools, DIY manual guides, and materials.
We offer free shipping and installation so you can keep doing your best without downtime. You can trust us as we are the nation's largest independent retailer, and we have the best staff to help you get up and running quickly.
As we conclude this blog, it is clear that Steel And Stud have a stellar record of constructing exemplary metal buildings) our experience and commitment to quality make us the perfect choice for Hawkeyes who are looking to build a metal building that is customisable, affordable, and versatile.
Metal Building Sizes Available At Steel And Stud
Metal Building Sizes

Metal Building Sizes

Metal Building Sizes

Metal Building Sizes
We Deliver And Install Metal Buildings Across IOWA
Although the exact delivery date (timeframe) cannot be assured, Steel And Stud can provide you with an estimated timeframe of when you can expect your metal building.
| Time Frame | Delivery of Metal Building (%) |
| --- | --- |
| | |
| | |
| | |
| | |
Other Convenient Locations to Serve You.
States

States

States

States
Frequently Asked Question
What are the different ventilation options available for metal buildings in Iowa?
Ridge, balanced, louvred, turbine, supply, exhaust, smoke, earth tubes, and natural ventilation are just a few options for metal buildings in Iowa.
What is the life expectancy of metal buildings in Iowa?
The lifespan of a metal building is between 20-30 years, subject to its use and maintenance.
What measures can be taken to prevent rust in a metal building?
The best way to prevent rust from forming on metal buildings is to keep moisture away from them.
Does a metal building require a support system?
Yes, buildings made from metal do demand a support system to maintain their structural integrity. This support system typically consists of 
Beam and pier foundations

Basement and slab-on-grade foundation.