When you think of Florida, also known as the Sunshine State, you may envision sunny days, clear blue skies, and beautiful beaches, making it the perfect vacation destination. But beyond its tropical allure, Florida is a hub of economic activity and a prime destination for entrepreneurs and businesses.
It is no secret that Florida has seen significant growth in various industries, including aerospace, life sciences, manufacturing, logistics and distribution, homeland security, and information technology (each of which necessitates superior metal buildings). 
Entrepreneurs and business leaders have been attracted to the state's competitive tax climate and regulations, making it a great place to start and grow a business.
The need for sturdy and easy-to-build buildings has risen in Florida. A lot of benefits have been associated with sturdier metal buildings. Metal buildings are pretty resistant to destruction by rodents and termites. Treated metal buildings are also resistant to rust, which is the most noticeable impediment to metal buildings.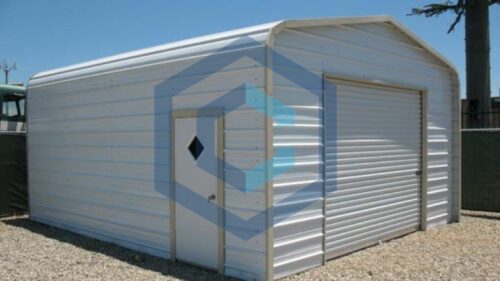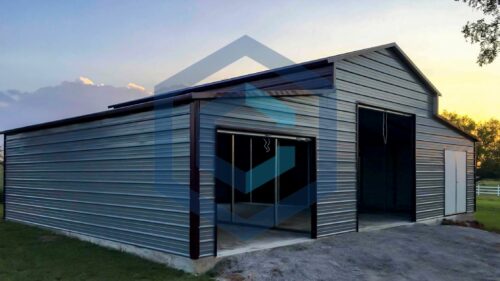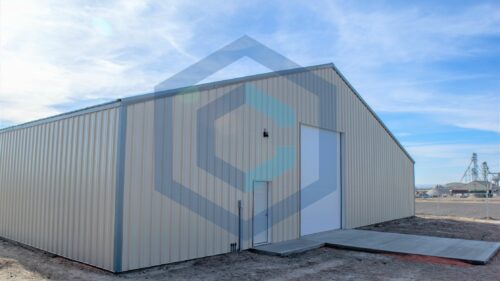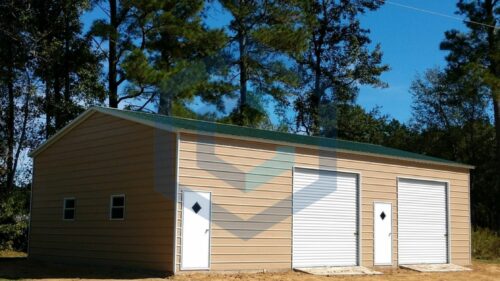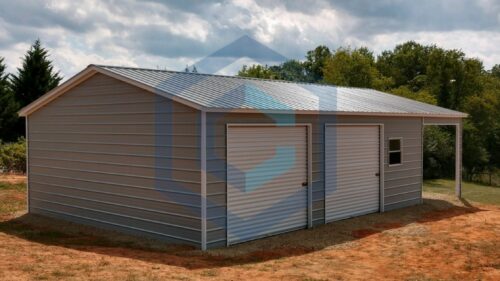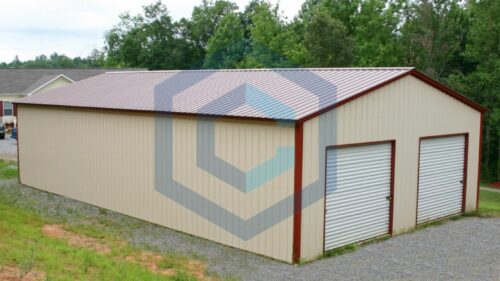 Metal buildings have a firm anchorage on the ground, with strong beams and poles, which makes them able to resist destruction from strong winds and other harsh weather conditions. Increase in property value, and landowners have engaged in a search to find cost-effective ways to build structures for both storage and revenue generation. The timing of the hurricane season is another factor that drives many Florida residents to construct metal buildings that will protect their valuables from destruction.
"Steel And Stud" take pride in serving this vibrant Aligator State and are grateful for the prospect of being a part of its continued growth and success.
At Steel And Stud, we understand the needs of the modern business and are proud to offer our elite galvanized metal building kits to support them. These kits come with a 20-year warranty, a 40-day workmanship guarantee, free installation, and a vast range of customization options to suit your unique needs.
These building kits will not just help you save on taxes but will help you slash energy costs, making them the perfect solution for the forward-thinking business.
Besides this, our metal building structures are not just mere shelters but mighty fortresses designed to weather the tumultuous storms that nature unleashes. Erected with premium materials (procured from American suppliers), these structures adhere to all metal building and zoning codes, ensuring their unshakable fortitude. As winds howl (150mph) & the temperature rises, thunder rumbles and lightning strikes, hail pounds, and rain pour, you can rest easy knowing that your possessions, family, community, and conveyances are safe within the stronghold of our metal building structures.
So what are you waiting for? Just Imagine a place where the sun never stops shining, the opportunities are endless, and the business environment is conducive to growth. That place is Florida, and Steel And Stud are here to help you make your business dreams a reality. So come and join us in the Land of Eternal Summer, where your business will flourish, and your soul will be rejuvenated.
Applications of Metal Buildings in Florida
Metal buildings in Florida are remarkably durable and do not get worn out easily with ravages of time. This allows the owners to easily use the buildings in various ways and convert them to multiple uses. Some of the applications of metal buildings are;
Agricultural Metal Building For Farmers
One such industry in high demand is agriculture – specifically, farmers who grow some of the nation's most delicious citrus fruits (the second largest industry).

But growing these succulent fruits is only half the story. Farmers must have a sturdy and reliable place to store their hard-earned harvest to emerge victorious in the agricultural game. And that's where our 60X60 metal barn comes in. Insulated and customizable to the specific needs of citrus storage, it's the ultimate shelter to protect your fruits from Florida's unpredictable weather.
Furthermore, Explore: Steel Agricultural Buildings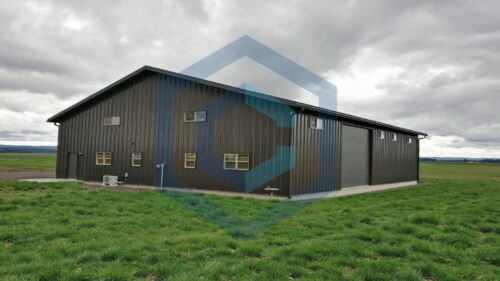 Commercial And Industrial Metal Buildings
Are you aware that Florida is a powerhouse beyond just agriculture? This state is home to thriving industries like phosphate mining, aviation, pharmaceuticals, tourism, distribution, and IT. 

And these industries need reliable and sturdy structures for their factories, laboratories, warehouses, offices, and stores – much like how people require homes for shelter.

As a result, "

Steel And Stud"

offer cutting-edge commercial steel buildings, like our 60X100 metal building,

which provide ample space and are a perfect fit for these industries. 

Not only are they spacious, but they are also easy to maintain and fully customizable to suit the specific needs of your business. Take the next step and upgrade your company's infrastructure with one of our resilient and adaptable commercial metal buildings today!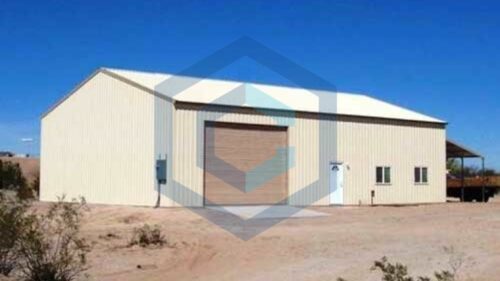 In Florida, this is a trendy application of metal buildings. The metal building can be converted easily into a storage facility
Are you tired of cramped and drab storage solutions in Florida? Upgrade to the ultimate style and functionality with our

20X40 storage building kit

! This engineered masterpiece is more than just a place to store your equipment, vehicles, and valuables – it's a blank canvas for your entrepreneurial dreams. 

Picture yourself sipping a latte in your cafe, fixing cars in your state-of-the-art repair shop, or hosting movie nights in your home theater. The possibilities are truly endless! 

With customization options that let you tailor the building to your exact specifications, and insulation that will keep it comfortable all year round.
Moreover, take a look at How to insulate an existing metal building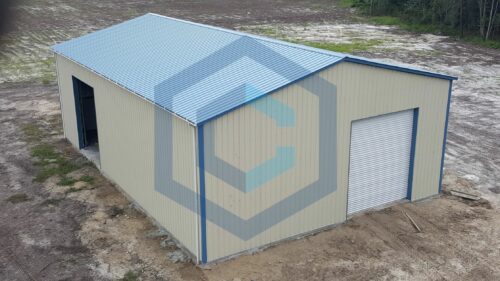 Imagine your dream storage solution and call us to make it a reality with our free quote!
Unleash Your Creativity: Customize Your Metal Building To Fit Your Florida Lifestyle
Customization enables you to have your (own) building that meets all your unique needs exactly to your specifications and makes it yours. "Steel And Stud" accompany this by offering unsurpassed customizability down to the most diminutive detail.
Customization possibilities are achieved mainly by including flexible roof options. You can choose either an A-frame roof, vertical or regular roof. Customization of your metal building's roof can also be done through 3D designs made on our computer software, which first creates an illustration, then the actual representation is done on the ground.
take a look at Types of Metal Roofing
You can also customize your building by selecting a suitable color, anchors, the size of the building roof panel gauges, frame, frame gauges, lighting, and other components of design. Whichever design you desire, "Steel and Stud" will offer you. Our professionals have mastered the art and will help you achieve a similar style to your house.
Unlock the full potential of your space with our Pre-engineered metal buildings, available in a spectrum of sizes to fit any requirement. From a compact, quaint storage shed for your equipment to a grand, expansive industrial warehouse, we have the perfect size to match your vision. Imagine having complete control over the scale of your building and designing the ultimate space that's perfectly suited to you and your business. The sky's the limit with our versatile metal buildings.
Our extensive selection of options empowers you to tailor your building to meet your unique needs and requirements. With an

array of metal building window options

, including sliding, pivot, double-hung, louvered, casement and metal, and

a variety of door options

, including overhead garage, roll-up, bi-fold and stacking, hydraulic, sliding, vertical lift, and folding fabric doors, the opportunities are limitless. 

Each aspect of your building can be carefully curated to align with your vision, enabling you to design and construct the ultimate space that reflects your business's identity and style. 

Count on us to assist you in bringing your ideal building to fruition and unlocking the true power of design and customization.
Selecting an appropriate roof style is paramount in ensuring the structural integrity and weather resistance of your metal building.

Our portfolio of roof styles includes, but is not limited to, regular, A-frame, gabled, hipped, arched, domed, vertical, and metal buildings with boxed-eave roofs. 

Each of these options presents unique characteristics and features that must be carefully considered in the design and construction process to meet your metal building project's specific needs and requirements. 

It is vital to thoroughly evaluate the local climate and environmental factors (that the building will be exposed to) to make a well-informed decision on the most suitable roof style for your metal building.
Gables, Anchors, And Trims
Get creative with customizing your prefab steel building! When it comes to planning, you can have fun with the anchors, gables, and metal building trims, making sure they fit your design and your location's conditions. 

Want to blend in with nature? Want to stand out? The choice is yours, and the possibilities are endless. 

Have a blast designing your dream building, and let us help you bring it to life.
Get creative with the way you build! Customize your framing, roofing, and sides with distinct steel gauges. Thicker gauges are ideal for our pals in Florida who have to deal with brutal weather conditions.
Why settle for a monotonous color scheme when you can spice it up? "Steel And Stud" have plenty of options for metal building colors, and you can easily mix and match to make your building truly unique.
In addition also check out: How to Paint A Metal Building
Have fun with it, and let's build something unique together.
Unlock The Door of Your New Metal Building With These Easy And Captivating Steps!
Unleash the power of simplicity with our user-friendly website: steelandstud.com – the one-stop shop for all your metal building needs in Florida. Browse through our wide range of options and select the perfect match for your requirements and environment in just a few minutes.
Start by identifying the

type of metal building

you need, then pick the spot where it will shine.

Get in touch with your local building department for all the necessary details, and once you have their approval, connect with your contractor to get the slab poured.
And remember, every detail is customizable to fit your vision perfectly.
Give us the green light by paying just 10% upfront, and we'll handle the rest. We'll ship you everything you need, including materials, tools, and a manual guide (instructions). 

Our experienced crew will take care of the metal building installation, ensuring it complies with zoning regulations and meets the inspector's standards.
Don't let another day go by. Let's create the ultimate metal building masterpiece together.
Metal Building Regulation In Florida
Florida offers some of the most beautiful landscapes and weather for setting up a business, but did you know that the state of Florida ranks

45th in the United States

in terms of average wind speed?

But don't let that discourage you from starting a business here because Florida also has stringent

metal building codes

that are designed to ensure safety and structural integrity. 

Specifically, regarding metal buildings, Florida has precise regulations covering everything from designing to construction and even demolition of public and private buildings. 

To begin with, companies that build metal buildings must ensure that the buildings are up to

standard A653 of the American Society for Testing and Materials (ASTM)

. This is inclusive of the structural steel components needed to be in compliance with the

International standards S100-14 or ANSI/AISC 360-11

.
The building must also have a fire sprinkler system that has passed the National Fire Protection Association independent test.

For your protection, these codes are distributed by the

Department of Business and Professional Regulation (DBPR).

Other regulations are that the metal buildings must have access doors, and if they are not climate controlled from the inside, they must have windows at least two feet from the exterior wall outlets.
Don't fret; as a leading metal building supplier (since 2002) in the state, we are well-versed in these regulations, and our team ensures that all the materials we use meet the highest ASTM standards. 
So when you choose us to build your metal building, you can rest easy knowing that it will be (erected) in compliance with all the codes, so you don't have to worry about a thing.
Finance Your Metal Building in Florida
When it comes to financing your metal building project in Florida, there are plenty of options to choose from, such as:
A traditional route like banks and mortgages

Government loans, leasing, and personal loans

Specialized options like USDA agriculture loans and manufacturing financing

And if you're a homeowner, don't forget to check out options using your home equity line of credit or home equity loan 
The key is to explore all your options and pick the one that makes the most sense for you (and your pocket) and your metal building project. And don't worry; with little patience and exploratory work, you're sure to find the perfect financing solution that'll have you breaking ground in no time!
Prolong the Life of Your Metal Building: Proven Strategies for Maintenance and Preservation
When it comes to building, Steel And Stud's metal building kits are in a league of their own. Imagine a structure that is built to last for generations, able to withstand the toughest of mother nature's blows, and requiring zero maintenance – that's what you get with these kits.
But it's not just the strength and longevity that make these kits stand out. They are also non-flammable and resistant to rot and all forms of damage, meaning you can rest easy knowing your building is safe. 
And the best part? You don't have to worry about maintenance! These buildings are built to last, so they don't need much attention, but if you give them a little TLC now and then, they'll last even longer.
So here are some vital tips to keep your metal building in top shape:
Keep your building's exterior looking sleek by trimming any brushes that may cause damage.

Make cleaning a breeze with a trusty pressure washer, perfect for removing dirt and grime.

Stay on top of dirt buildup by periodically inspecting your building and wiping it down as needed.

Prevent mold and rust from taking over your roof by keeping it clear of debris, especially in tree-covered areas

Ensuring the stability of the building is of paramount importance. To that end, it is recommended to consistently check the condition of the structural connections, such as screws and bolts. Any loose connections should be immediately addressed by tightening or anchoring as appropriate to maintain the structural soundness of your metal building.
For More Information read this: tips for steel building maintenance
Metal Building Sizes Available At Steel And Stud
Metal Building Sizes

Metal Building Sizes

Metal Building Sizes

Metal Building Sizes
We Deliver And Install Metal Buildings Across Florida
Jacksonville, Miami, Tampa, ocala, lake city, orlando, Pensacola, gainesville, Gibsonton, Panama City Beach, tallahassee, Orlando, St. Petersburg, Hialeah, Port St. Lucie, Cape Coral,  Fort Lauderdale, Pembroke Pines, Hollywood, Miramar, Coral Springs, Lehigh Acres, Palm Bay, Clearwater, West Palm Beach, Brandon and many more.
Estimated Delivery Time Of Our Metal Building Kit In Florida
Although the exact delivery date (timeframe) cannot be assured, Steel And Stud can provide you with an estimated timeframe of when you can expect your metal building.
| Time Frame | Delivery of Metal Building (%) |
| --- | --- |
| | |
| | |
| | |
| | |
Other Convenient Locations to Serve You.
States

States

States

States

West Virginia Metal Buildings
Frequently Asked Questions
How long does it take to construct a metal building in Florida?
The time frame for the erection of a metal building is contingent on various factors, such as the 
Size and experience of the crew, &

The availability of resources, including tools and equipment
While it may vary depending on specific project requirements, on average:    
Smaller metal buildings are typically erected within a period of 5-6 days.

Larger structures may require a slightly extended period of 6-7 days.
How can metal buildings be prevented from rusting?
Metal buildings will not rust if moisture is kept away from them.
Are metal buildings more affordable than blocks?
A metal building is more affordable than a brick and block structure.
Is a metal barn more affordable than a wood one?
Yes, a metal barn is more cost-effective than a wood one. To know more, don't hesitate to reach out to one of our friendly sales representatives.