Perched along the banks of the mighty Misi-ziibi, or "Great River," Mississippi is a state steeped in history and culture. As one of the fifteen states to bear the name of this iconic waterway, it is a land of unparalleled natural beauty and rich artistic expression. But Mississippi is more than just a fascinating destination for tourists and culture seekers; it is a land of industry and innovation.
Advanced Manufacturing, Aerospace & Defense, Automotive, Distribution & Logistics, Forestry, and Energy & Chemicals are just a few industries driving Mississippi's economy, contributing a staggering $138156.3 million to the state's bottom line. And at the heart of these industries is a robust infrastructure, one that is constantly evolving and improving. This is where Steel And Stud come in.
Since 2002, we have been honored to play a vital role in the development and growth of Mississippi's industries. Our structures are versatile, adaptable, and built to last, providing a solid foundation for businesses of all types. Whether it's an RV garage, living quarters, gym, swimming pool, church, or airport, our structures are designed to meet every client's unique needs.
Many clients consider their RV a second home. You protect your first home in many ways, so doesn't it make sense to protect your RV just as much? We sell metal buildings for RVs and all other types of cars, trucks, and boats. When you want to protect that expensive RV, look no further than a metal building for sale in Mississippi. We offer quality steel storage buildings you can trust year after year. Your second home will be safe in any of our residential covers.
Traveling around puts wear and tear on your expensive RV, so why not protect it as it's sitting near your home by parking it in a metal building design perfect for your make and model? You can call our A+ BBB-rated company to get a metal building quote, and you will find them cheap. Inexpensive, however, doesn't translate to poor quality. We have incredibly durable metal shop building kits, and all of our metal buildings on sale in Mississippi are made from heavy-duty steel and metal roofs.
The benefits of storing your RV in one of our metal shop buildings are that it will only be exposed to the elements if you're in it or have it out to clean it or get it ready to go. Sun can cause extensive damage to leather and dashboards, hail can cause pock marks, and too much rain can cause inside flooding. These issues all go away when you park your RV in one of our steel barn buildings.
Our structures provide a solid foundation for your business and are built to withstand the full force of Mississippi's often unforgiving weather. Whether it's the punishing winds of a hurricane, the shaking ground of an earthquake, the icy grip of a winter storm, or the destructive power of a tornado, our structures are designed to stand firm.
So if you're serious about protecting your expensive RV, call us. Any of our knowledgeable staff can help you determine the right metal building size and style for your RV based on the climate where you live. You even have the option of a wide range of metal building colors and roofs. Give us a call to learn more about steel building kits for sale in Mississippi – we look forward to speaking with you!
Industries Leveraging Steel And Stud's Prefab Metal Buildings
Mississippi is home to lots of industries that help make the state what it is today:
As the heartbeat of Mississippi's economy, the agriculture industry is a testament to the state's resilience and determination. Employing a significant

17.4% workforce

and generating a staggering 9.7 billion dollars, the industry is truly a powerhouse. Spanning an impressive 10.4 million acres of land, the agriculture industry in Mississippi is a true testament to the state's agricultural prowess.

But behind this great industry, some unsung heroes (farmers) work tirelessly to ensure its success along with the foundation of reliability and efficiency of Steel And Stud's

steel agriculture metal buildings.
Our steel structures, including barns or barndominium, stables, Metal sheds building, and storage facilities, are not only built to withstand the rigors of the agricultural industry but also designed to optimize their efficiency. They provide ample space to store the 15 harvested products [produced in Mississippi's agriculture industry], tools, livestock, and other farming essentials.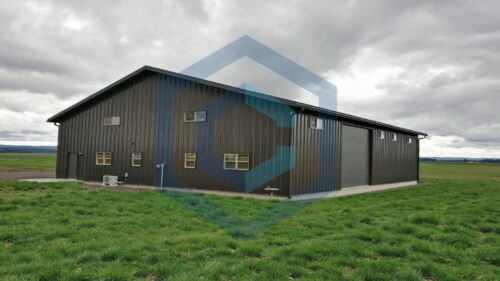 Mississippi, often synonymous with southern hospitality

, has quietly established itself as a formidable player in (the realm of)

manufacturing

. 

This is because of the innovative spirit of its residents, whose efforts propelled the state to become a leader in a diverse range of industries, from automobiles and minerals to rockets. 

The manufacturing sector in Mississippi continues to evolve and makes advances, enabling the state's manufacturers to maintain their competitive edge and thrive in the long term. However, behind this success story lies a robust steel infrastructure base that is the backbone of this success. 

Without it, the manufacturing sector would not be able to function at its current level.

With Steel And Stud, a leading manufacturing company, all of the structures you need to keep the manufacturing sector running (smoothly) are available; we have steel factories, warehouses, mining storage units, and any other structure you need to support it.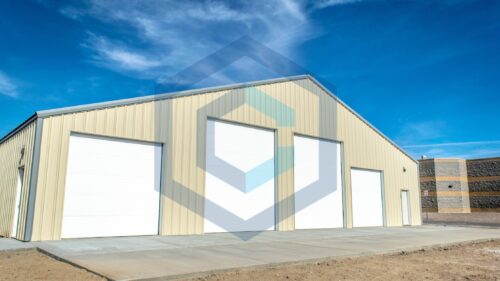 Distribution And Logistic Industry
Mississippi's reputation for seamless product transportation through its rail, port, and road network is unmatched. And to keep up with this growing infrastructure, you need a manufacturing industry to produce the infrastructure and transport these goods effectively.

That's where our pre-engineered metal buildings

come in, outfitting your operations with top-notch facilities that will give you the competitive edge you need to succeed. Don't hesitate to choose our buildings for unparalleled success.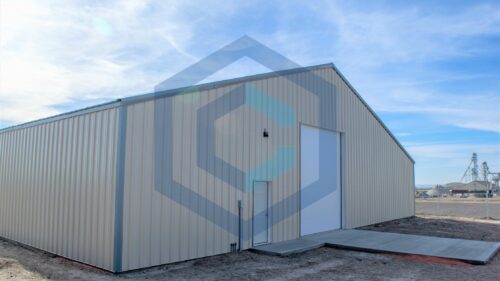 Nestled in the heart of the Mississippi Delta lies a thriving industry that has put the state on the culinary map. Mississippi is the undisputed king of catfish production in the United States, and it's not hard to see why. The state's rivers and streams teem with plump and flavorful fish, making it a paradise for seafood lovers. 

But it's not just the abundance of catfish that sets Mississippi apart; it's also the care and precision that goes into every step of the process, from catch to storage.

One of the key players in this industry is Steel And Stud, which specializes in custom metal buildings for cold storage. These structures are essential for ensuring that the catfish caught in Mississippi stays fresh and delicious.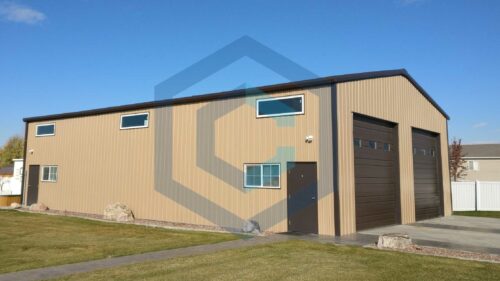 Interested in learning more? Call us at 1-877-275-7048 today!
Exploring the Endless Benefits of A Premium Metal Building From Steel And Stud
Obtaining a metal building from Steel And Stud in Mississippi is a decision that is rich in benefits, as the above heading suggests.
In today's fast-paced world, it's essential to have a structure that can withstand the test of time and nature. A metal building from Steel And Stud in Mississippi is the epitome of

durability, versatility, and affordability

. Mississippi residents understand the harsh weather conditions that their state can experience, from devastating hurricanes to blizzards and earthquakes. Our metal buildings are engineered to withstand these conditions, providing peace of mind for those who call them home. 

All of our building components are sourced from American suppliers, ensuring that our structures are built to the highest standard, using only the finest high-galvanized steel. 

But durability is not the only benefit that our metal buildings offer. They are also customizable to meet the specific needs of our clients. From

ventilation options

to

insulation

types, we have a wide range of options that cater to the unique needs of our customers. 

In addition to being built to last and be customizable, you can elevate your building game with our elite prefabricated

metal building kits

designed to meet and exceed industry standards for energy efficiency. Our kits come equipped with premium insulation and exemplary energy-saving windows, all certified by the prestigious

National Fenestration Rating Council

(NFRC), to deliver unparalleled cost savings on energy expenses.
In a world where time is of the essence and natural disasters are becoming more frequent, a metal building from Steel And Stud in Mississippi is the wise choice for our pals looking for a structure that will offer optimum value for money over the long run.
Things to Consider While Purchasing a Metal Building
As you embark on the journey of constructing your new building, it is essential to consider the various options available for the roof carefully. The choices are numerous, from the classic Gable Roof to the elegant Dutch Gable Roof, the versatile Gambrel Roof, and the timeless Hip Roof. Each roof type is engineered to withstand different kinds of weather, making it crucial to select the one that best suits your needs.
For more information read: Types of Metal Roofing
Once you've chosen the perfect roof, it's time to focus on the steel gauge. Opting for a gauge between 14-12 is recommended, with thicker gauges being the best choice for Mississippi's inclement weather.

With the roof and steel gauge in place, it's time to add a touch of visual interest to your building with contrasting colored wainscoting. This simple addition can elevate the overall aesthetic appeal of your structure.

Consider using a vibrant color scheme as the final touch to your building's design. Not only will this lend a unique and striking aesthetic to your structure, but it can also play a crucial role in enhancing its heating efficiency. Don't be afraid to be bold and make your building stand out amidst the sea of monotony. With the right colors, you can unlock a whole new realm of possibilities and elevate the overall appeal of your building. So, take the leap and add that extra flair to your structure; the results may just surprise you!
How to Place Order for Metal Buildings in Mississippi
At Steel And Stud, we understand that (the procedure of) ordering a metal structure can be daunting, which is why we have made it our mission to make it as easy and seamless as possible through our user-friendly website. However, as a professional, we request you carefully consider certain vital factors, such as design and planning, before placing your order to ensure that your structure meets your requirements and proves to be cost-effective in the long run.
To start, it's imperative to carefully consider the

type of metal building

that aligns with your unique needs and the ideal location on your property to optimize its performance. 

Once this is done, it is imperative to prepare the construction site following all relevant zoning regulations and ensure that the soil is graded,

the ground is leveled

, and the area is free of vegetation or debris.

Next, it's essential to establish a budget, size, and layout based on the intended use of your structure. This will ensure that it serves its purpose and remains cost-effective.

Finally, with your type, site, and size in mind, it's time to select the essential components that will elevate your metal building structure to the next level.
At Steel And Stud, we understand that every individual's needs are unique. That's why we offer a vast selection of doors and metal building windows, catering to all preferences. From the sleek and modern cylinder drum style to the convenience of manual or electric options and the added insulation for increased energy efficiency, we have something for everyone.
Additionally, check out: How to Insulate Existing Metal Building 
As you embark on the exciting endeavor of constructing your new building, it is of paramount importance to stay informed and compliant with the local building regulations. Take the time to consult with the building department in Mississippi and gather all the essential information pertaining to the metal building process, including fees, required plans, and inspection requirements.
With the initial plans receiving approval, it's time to align yourself with a reputable building manufacturer to commence the foundation work by pouring the slab. 

An advance payment of 10% of the total cost is mandatory to proceed with the construction process.

Upon receipt of the advance payment, Steel And Stud will promptly dispatch your metal building kit, including all the necessary tools, instruction manuals, and materials. 

As you relax and savor the moment, perhaps with a chilled beverage in hand, our team of expert builders will skillfully erect your metal building structure in adherence to the approved plans and electrical requirements set by the inspector.
Mississippi Adheres to Strict Regulations for Metal Building Construction
Adhering to the metal building codes in Mississippi is a crucial aspect of ensuring these buildings' structural integrity and safety. These codes establish standards for the design, construction, and inspection of metal buildings, providing guidelines for materials, load-bearing capacity, and fire resistance. Compliance with these codes prevents building failures and safeguards our pals who use and occupy these structures.
Here are some of the zoning and metal building codes that Mississippi residents must follow:
2017 National Electric Code 

2018 International Building Code

2018 International Fuel Gas Code

2018 International Mechanical Code

2018 International Plumbing Code

2018 International Residential Code

International Existing Building Code
Bring Your Metal Building Vision To Life With These Flexible Financing Options
The following are some examples of the different (types of) financing options in Mississippi that you can use to get your metal building structure to come to life. They can be categorized as follows:
Personal loans

Private lenders

Credit card

USDA agriculture loans

Banks
Manufacturing financing

Mortgage

Government loans

Leasing

Home Equity Line Of Credit, Or Home Equity loans
But prior to bringing your metal building project to fruition requires a strategic approach to financing. With countless options available, it is crucial to carefully assess and compare the various choices to identify the one that aligns most closely with your specific needs and objectives. To ensure you make a well-informed decision, consider seeking guidance from your financial advisor or auditor.
And should you require further support, our team of experts is ready to guide you through the financing process and bring your metal building vision to life.
Prolong the Life of Your Metal Building with These Handy Maintenance Tips
Below we have listed five quick tips from our expert's list that they have shared as part of his advice on metal building maintenance in Mississippi:
Proactive maintenance is key to preserving your metal structure's longevity and aesthetic appeal. While it is designed to withstand the elements, any damage, no matter how small, should be addressed immediately to prevent it from becoming a bigger, more costly problem. By identifying and addressing tiny issues promptly, you can ensure that your structure remains in top condition and continue to enjoy its durability and aesthetic appeal.

To maintain the aesthetic appeal of your metal building exterior, it is crucial to implement a consistent cleaning regimen that utilizes methods such as pressure washing or scrubbing. These techniques effectively remove accumulations of dirt, grime, and other debris that can detract from the overall appearance of the structure.

As a property owner, it is essential to implement a comprehensive maintenance program that includes regular inspections of the roof to identify and address any potential leaks or damage promptly.

Additionally, it is imperative to periodically evaluate your metal building's foundation for any signs of structural damage, such as cracks, and take appropriate measures to rectify any identified issues to maintain the integrity of the building. 

Furthermore, the gutters and downspouts play a critical role in protecting your steel structure from water damage; thus, ensuring proper functioning and maintenance is crucial. 
As a discerning property owner, you understand the importance of maintaining the integrity and value of your investment. At Steel And Stud, we recognize the vital role of regular inspections and swift action in addressing deficiencies in achieving this objective. 
Our team of experts possesses the necessary knowledge, skills, and experience to (not only) safeguard the longevity of your property but also help you to realize your aspirations for the ideal structure. 
Let us guide you on your journey to creating the ultimate dream structure in Eagle State. 
Metal Building Sizes Available At Steel And Stud
Metal Building Sizes

Metal Building Sizes

Metal Building Sizes

Metal Building Sizes
We Deliver And Install Metal Buildings Across Mississippi
Estimated Delivery Time Of Our Metal Building Kit In Mississippi
Although the exact delivery date (timeframe) cannot be assured, Steel And Stud can provide you with an estimated timeframe of when you can expect your metal building.
| Time Frame | Delivery of Metal Building (%) |
| --- | --- |
| | |
| | |
| | |
| | |
Other Convenient Locations to Serve You.
States

States

States

States

Mississippi Metal Buildings

West Virginia Metal Buildings
Frequently Asked Questions
When it comes to the foundation of a metal building, what type of foundation is required?
The most popular foundation for metal buildings is the concrete slab. It essentially creates the floor of the structure and supports the steel framing.
What is the average life expectancy of a Steel And Stud metal building?
Depending on the type of metal building, life expectancy can be anywhere from 50 to 100 years on average.
Do Steel And Stud offer any guarantees or assurances with their metal building structures?
Here's what they offer:
90-day artistry

50 days structure guarantee