Steel and Stud Metal buildings are widely used in various applications across the United States, including Connecticut. Our high-quality prefabricated metal building kits and customized steel buildings are often chosen for durability, low maintenance costs, and customization options. People in Connecticut buy metal buildings for multiple purposes, including industrial and commercial storage, agricultural facilities, recreational facilities, residential and commercial structures, and public facilities.
As per the official state website, Connecticut has a long history of innovation in manufacturing, with contributions including vulcanized rubber, sewing machines, steamboats, and jet aircraft engines. Today, the state is a leader in transportation equipment, metalworking, electronics, and plastics and is home to many corporate offices such as Xerox, G.E., and Uniroyal. Connecticut's manufacturing industry has contributed to the state's high standard of living and attracted major corporate offices.
Lately, many small business owners, farmers, and homeowners in Connecticut need help with the high cost of living and unstable economic conditions. They are looking for cheaper and more feasible options to help pull their fingers out. Metal buildings may sound like a mere storage building or additional space to you, but many of our clients were able to chase their dreams and find financial stability when they felt secure under our metal roofs and walls.
Connecticut is Located in the northeastern United States and has a humid subtropical climate with cold winters and hot, humid summers. The weather in Connecticut can vary significantly depending on the location and time of year. Snowfall is common in Connecticut during the winter, with some areas receiving over 50 inches of snow yearly.  Connecticut is also prone to various storms, including thunderstorms, snowstorms, and nor'easters. These storms can bring heavy rain, snow, and strong winds, which can cause damage and disruptions to daily life. Hence you need a prefab metal building kit that can uphold the harsh weather and sustain for a longer run.
Popular Metal Buildings in Connecticut
Steel carports are most commonly used as car covers, but they can also be used as outdoor storage shelters. We sell carport kits, as well, which are designed for do-it-yourself assembly. In addition, we sell RV carports and portable carports, which are compact and easy to move.
Our steel garages are fully customizable. No matter what size you need, and no matter what features you require, we can help you design a garage to fit your needs. We also sell garage kits, which are a bit easier to install, and portable garages that can easily be moved.
Portable canopies can be used in more ways than just about any other products we sell. Their light-weight construction makes them extremely easy to install, take down and even move. Not only that, the wide variety of sun shelter options we stock makes it easy to pick the right one.
One of the biggest trends in home building, barndominiums — a combination of "barn" and "condominium" — are houses often built on large plots of land in rural areas. Barn homes are more affordable than houses made of other more costly materials, like brick or stone.
Another home building trend, shouses, or shop houses, are residential structures with a built-in shop. A shouse is also known as a shop with living quarters attached. These home styles are ideal for homeowners who require a place to work, but don't want to build a detached workshop.
Cold-formed Steel Framing
In addition to metal carports and steel buildings, we sell all kinds of metal building materials, including cold-formed steel framing. We stock purlins, trusses, studs and track framing. These frames can be used to support roofs, load-bearing walls, interior walls and more.
Utility Carports And Sheds
The biggest selling point of a utility shed is that they're often designed to include both open and enclosed space — like a carport with storage. We also sell portable sheds, which are mobile, as well as lean-to and loafing sheds, which are partially enclosed utility buildings.
Not every metal carport vendor sells solar carports. But we do. It's one of our stand-out products, and it shows we're a leader in our industry. Solar carports cost more, but they'll drastically reduce your electric bills and help you recoup your investment over time.
Accessory Dwelling Units (ADUs)
ADUs, also known as mother-in-law suites and granny flats, are gaining traction throughout the country. They help control rental rates while giving homeowners the opportunity to supplement their income. Although they can be costly, metal ADUs are a great affordable solution.
Complete Your Connecticut Metal Buildings Needs with Steel and Stud Covering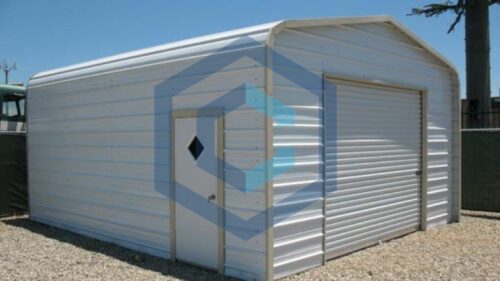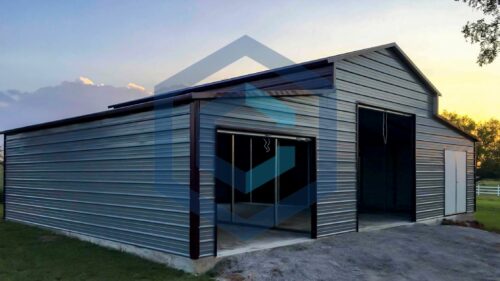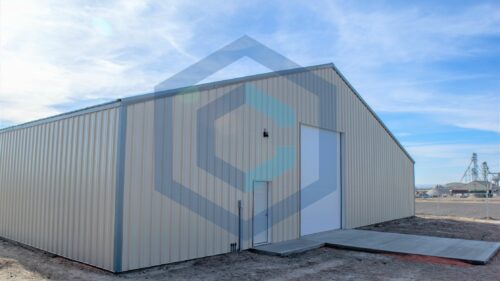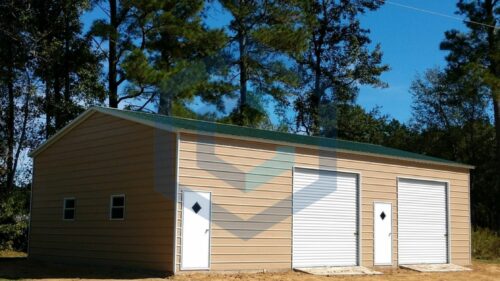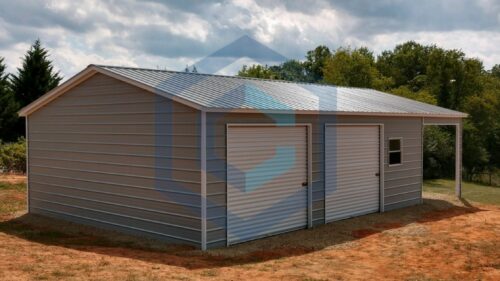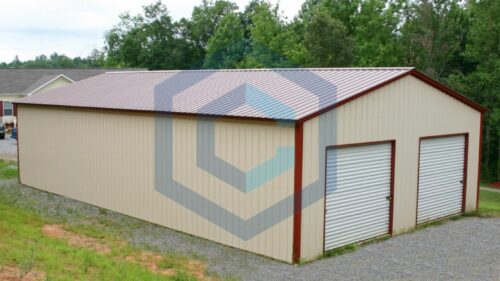 METAL BUILDINGS FOR SALE IN CONNECTICUT OFFER NECESSARY PROTECTION
With durable construction and the ability to withstand extreme weather conditions, Steel and Stud metal buildings for sale in Connecticut provide the necessary protection for your valuable assets and equipment."
We have the perfect metal buildings for sale in Connecticut to protect your cars, aircraft, RVs, and trucks. Metal building kits and steel storage buildings are essential to keep your vehicles looking new year-round. Damaging salt from the ocean can wreak havoc on cars and boats. Our company offers a variety of commercial and residential shops with metal building prices.
All our prefab metal building Kits designs in Connecticut come in colors and sizes to give you the look you need and want. Metal storage buildings offer excellent protection for your valuable items anytime they aren't in use, helping them to keep their value. You need to contact us for a metal building quote, and we can immediately give you metal building prices.

Check our available metal building colors here.
We have just what you need if you're looking for a commercial metal building for sale in Connecticut. All of our buildings are made from sturdy galvanized steel frames from your choice of 12 or 14-gauge steel. The roofing material on our metal building kits is 29 gauge sheet metal, which further ensures the safety of your contents.
Check all our sizes: Metal Building Sizes
Depending on your taste, our metal building for homes or metal storage buildings come with standard roofs, rounded corners, A-frame, or boxed eve style. As the nation's largest independent retailer, we have multiple choices of metal building for houses and metal building kits for sale in Connecticut. No one beat our wide variety of prefabricated metal buildings.
Material For Walls And Frames
We only use robust, corrosion-resistant galvanized metal for metal buildings, frames, and walls, particularly for structural components and fasteners. It also has resistant to rust and other forms of deterioration.
Metal Building Insulation
Insulation is an important consideration when constructing a metal building in Connecticut, as it helps to regulate the temperature and energy efficiency. Some common types of insulation that we suggest for metal buildings in Connecticut include:
Fiberglass:

Affordable and easy to install. It is made from fibers of glass and is available in a range of R-values, which measure the insulation's ability to resist heat flow.
Spray foam:

Flexible and effective option for metal buildings, as it can fill in gaps and voids around framing members and other irregular surfaces. It is made from a combination of polyurethane and other chemicals and expands to fill the space when applied.
Mineral wool:

Durable and fire-resistant option for metal buildings. It is made from fibers of rock or slag and is the best material for insulating in various applications, including walls, ceilings, and attics.
Metal Building Kit Materials
Our customer service is top-notch to give you the best experience when looking for cheap metal buildings. We invite you to call us for your metal building prices. You can customize it as per your choice for height, doors, or interiors with us. Our metal building kits will include materials as per the personalized order:
Galvanized steel tubing framing for tubular steel buildings.

Galvanized purlins and grits for cold-formed steel framing.

Industrial grade steel coated with red oxide, I-beam or channel, purlins, and grits for red iron l metal buildings.

All steel sheeting for roof and walls in chosen colors.

Door frame and trim

Insulated window frames, 

Complete insulation and vapor barrier for roof and walls with proper electrical wiring.

Fasteners, bolts, brackets, colored screws (no nails), and sockets for colored screws.

Matching sealing strips 
All painted steel flashings, trim, ridge caps, and channels with our 20-year-warranty colors.

Steel anchor bolts 

Two sets of custom and wet-stamped engineered plans and calculations for your state, including foundation drawings. 

Detailed instruction manual and detailed video instructions for smooth installation.

Steel Buildings Warranty Details

Frame Warranty—-20-Year Limited + Product Pledge

Sheet Metal Warranty—-20 Year Paint Finish

14 Gauge Frame Warranty-30 Day Workmanship 

12 Gauge Frame Warranty– 30-Day Workmanship 

Shipped Dimensions
Manufacturing Source –We Manufacture All Diy Frame Kits In The USA Using American Sourced Materials.
Metal Building Certification Details – We provide certified material for your area's local code ratings when needed. When you share your details with us, we ensure to use the best anchors and braces for the steel building kit holding the structure against high wind and snow.
How to Order Metal Buildings With Steel and Stud?
Ordering a metal building kit with "Steel and Stud" is a doodle. Our user-friendly website lets you instantly find products in different sizes and specifications. Also, check our shipping locations and processes for a better understanding. The first-time buyer should check with the local building department to fulfill the prerequisite before ordering.
Determine the type of metal building you want and select a suitable location on your property.

Contact your local building department to learn about the permitting process, plans, fees, inspections, and other requirements.

After submitting your tentative plans for approval, work with a concrete contractor to have the slab built according to your specifications and those of the building department.

Obtain foundation plans from your contractor and revise them as needed to fit within your budget.

Submit the building and foundation plans to the building department for approval and have the slab poured, taking note of required inspections.

Once you have selected the structure, you can ask for customization per your needs.

You then have to make a 10% advance payment and can clear the remaining amount after installation.

After receiving the advance payment, we will deliver the kit to your address immediately.

Then have the metal building delivered and erected according to the plans approved by the building department.

Ensure that the electrical work meets the expectations of the inspector.

Celebrate the progress of your DIY project by enjoying a cold beverage and some music.
Erecting Metal Building Kit- DIY or Hiring Professional?
Your level of experience: If you have experience with construction and are comfortable working with tools and following instructions, you can install a metal building yourself. However, if you have little or no construction experience, hiring professionals may be safer and more efficient.
The complexity of the project: A simple metal building with a straightforward design and minimal additional features may be easier to install on your own. However, a more complex installation with many customizations or features, like adding 2-3 windows or ceilings, may require more specialized knowledge and expertise.
The building size: Larger metal buildings may require more physical labor and specialized equipment to install, making it more challenging to do the work yourself.
Your budget: Hiring professionals to install your metal building may add $2-$10 per sq foot. You may find this more expensive than doing it yourself, but it can also save you time and potentially prevent costly mistakes.
Ultimately, whether to install a metal building yourself or hire professionals will depend on your circumstances and preferences. Consult with our professional to get more specific advice based on your project.
DIY Help for Erecting Metal Building Kit
Building Regulation For Metal Carports In Connecticut
Building codes and regulations in Connecticut are also strict and enforced to ensure that buildings meet certain standards and requirements. These may include provisions for the design and construction of the building, as well as requirements for the materials used, the use of energy-efficient features, and the accessibility of the building.
Financing Options Available To Buy A Metal Building In Connecticut
Home Equity Loan or Line of Credit:

If you own a home, you can use the equity in your home to finance the purchase of a metal building. You can do this through a home equity loan or a home equity line of credit (HELOC).

Personal Loan:

You can obtain a personal loan from a bank or other lender to finance the purchase of a metal building. Personal loans generally have fixed interest rates and terms.

Credit Card:

This can be a convenient option, but knowing the interest rates and fees associated with credit card financing is important.

Manufacturer Financing:

Some metal building manufacturers offer financing options to customers. It is a convenient option, but it's essential to review it carefully.
It's a good idea to shop around and compare different financing options to find the one that best meets your needs and budget.
Tips for Maintaining The Metal Building in Connecticut
Here are five tips for maintaining a metal building in Connecticut:
Why Is "Steel and Stud" Metal Building Best?
One of the main advantages of Steel and Stud metal buildings is their durability and ability to withstand extreme weather conditions.

Our metal building ensures long-term cost savings compared to other construction materials.

We also deliver customized steel buildings to meet the specific needs and preferences of the customer, such as different sizes and shapes, the use of insulation, and the inclusion of windows, doors, and other features.

You can build metal buildings with insulation and other energy-saving features to help reduce energy consumption, particularly in a cold climate like Connecticut.

Some people may be concerned that metal buildings are less attractive than other buildings. Steel and Stud pre-engineered kits illuminate, finishing with painting or applying a protective coating to get the best design to blend in with the surrounding architecture.

There may be specific regulations and requirements for building a metal structure in Connecticut, such as obtaining permits or adhering to zoning laws. You can discuss with us to ensure that the metal building meets all relevant requirements.
Metal Building Sizes Available At Steel And Stud
Metal Building Sizes

Metal Building Sizes

Metal Building Sizes

Metal Building Sizes
We Deliver And Install Steel Carport Across Connecticut
Cos Cob, Riverside, Old Greenwich, Southport, Weatogue, Glenville, West Simsbury, Glenbrook, North Stamford, Cove – East Side – Shippan, Springdale, Spring Hill, East Side of Stamford, Asylum Hill, South Meadows, Frog Hollow, Sherwood Manor, Southwood Acres, Behind the Rocks, Clay Arsenal, Barry Square, Upper Albany, Glastonbury Center, Cheshire Village, Wallingford Center, Branford Center, Prospect Hill Historic District and More.
Although the exact delivery date (timeframe) cannot be assured, Steel And Stud can provide you with an estimated timeframe of when you can expect your metal building.
| Time Frame | Delivery of Metal Building (%) |
| --- | --- |
| | |
| | |
| | |
| | |
Other Convenient Locations to Serve You.
States

States

States

States

Connecticut Metal Buildings

Louisiana Metal Buildings
Frequently Asked Questions
How popular is Metal Building in Connecticut?
However, metal buildings are widely used in various applications across the United States, including Connecticut. They are popular for their durability, low maintenance costs, and customization options. People in Connecticut buy metal buildings for multiple purposes, including industrial and commercial storage, agricultural facilities, recreational facilities, residential and commercial structures, and public facilities.
Is local building regulation codes strict in Connecticut?
In general, building codes and regulations in Connecticut are likely strict to ensure the safety and integrity of buildings and other structures in the state. These codes and regulations may vary depending on the location and type of construction, as well as other factors such as the building's use and intended occupancy. Failure to adhere to these codes and regulations can result in fines, delays, or other consequences.
Is it easy to install a metal building in Connecticut?
The ease of installing a metal building in Connecticut will depend on various factors, including the size and complexity of the building, the availability of materials and labor, and the experience and expertise of the contractor. It is important to carefully research and select a reputable and qualified contractor to ensure a successful installation.
What are zonal code restrictions on installing metal buildings in Connecticut?
Zoning laws may regulate the size, height, and placement of facilities within a specific area, the use of the building, and the type of occupancy.
What kind of metal do you provide for the frame and wall?
We use galvanized steel for the frame and wall. You can also ask for red oxidized steel for barns, sheds, and other metal building kits.
What kind of insulation should be done in metal buildings in Connecticut?
Insulation is an important consideration when constructing a metal building in Connecticut, as it helps to regulate the temperature and energy efficiency. Some common types of insulation used in a metal building in Connecticut include Fiberglass, Spray foam, Minera wool, and cellulose.