There is a lot to love about Kentucky. This state is not only renowned for its Kentucky Fried Chicken but is also known for its bourbon, college basketball, bluegrass music, and the world-famous Kentucky Derby.
Aside from its widespread reputation as a state full of adventure and notable points of interest, Kentucky is well known for its Bourbon production (due to its prime storage location in custom metal buildings), supplying nearly 95% of American Bourbon throughout the world.
Moreover, Kentucky is also ranked as one of the most disaster-prone states in the nation and has experienced more flood catastrophes than any other state. So when it comes to protecting your family and storing your valuables from all these jeopardies, even if you're ranked in the list, there's no better option than going with a sturdy metal building (to keep them safe against all perils).
The Steel and Stud team feels immense delight in providing you with the best-galvanized steel structure that is capable of enduring all extreme weather conditions.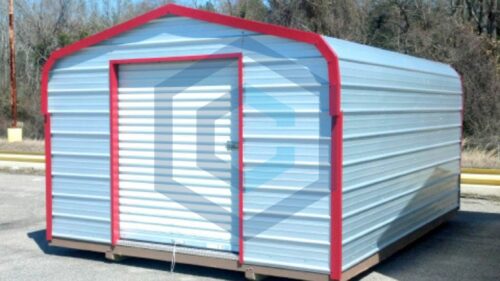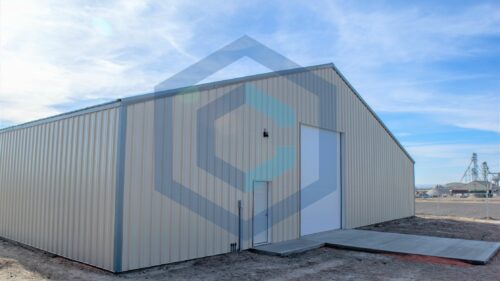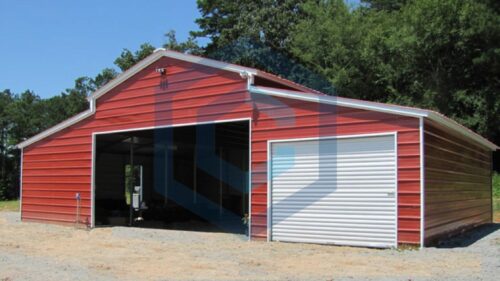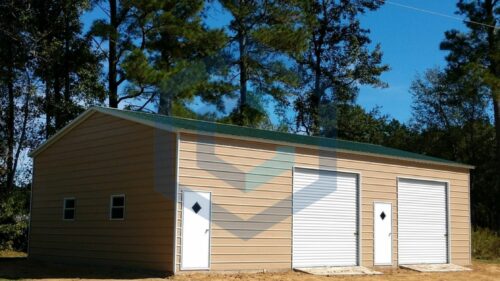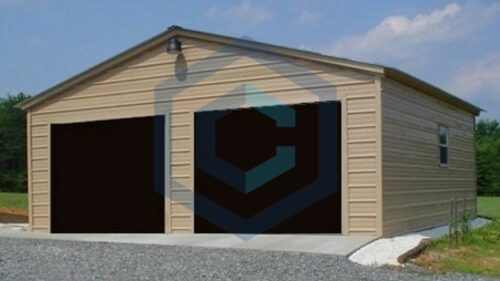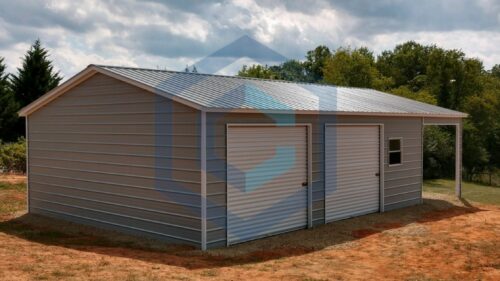 Our metal structures are crafted from long-lasting and durable materials that can withstand intense weather conditions, including thunderstorms, tornadoes, tropical storms, brutal sun exposure, ultraviolet UV rays, snowfall, and high winds.
Hence, we are the go-to choice for our pals in Kentucky who are looking for a structure that can stand up to the severe weather conditions in the area and conform to the most stringent building codes and zoning regulations.
So if you have made up your mind and would like to speak with our sales representative to learn a little more about how the process of installing a metal building will go, we invite you to give us a call. We will try our best to help you in any way we can.
Metal Buildings In Kentucky: Their Uses And Types
Kentucky has a variable climate and terrain-sensitive weather conditions that emphasize the need to construct buildings, which, in turn, requires materials that can endure extreme weather conditions. And what could be better than Metal, a durable building material that can resist brutal weather conditions, including 20-inch snowfall (in the Bluegrass region), extreme heat temperatures, and high saturated winds.
Now that you have an overview of why metal buildings are essential for fending Kentucky's residents (from its unpredictable weather) let's see what types of metal buildings are in demand in the state.
Metal Garage And Workshop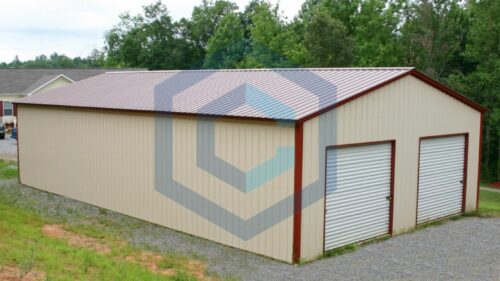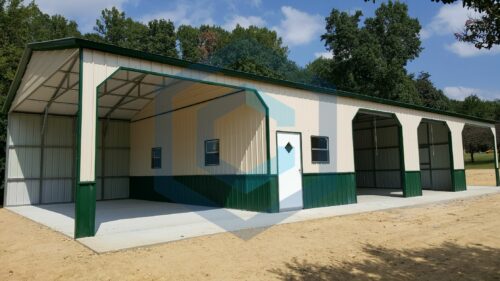 No doubt, metal garages and steel carports are prevalent storage options for people (especially car enthusiasts) who need to store their valuable motorcars, tools, and other items. Speaking of customization, it comes with a wide range of designs (based on your taste and preference), such as gable, lean-to, and barn roofs.
While some people require their own place to accomplish their woodworking commitments, others need a place to conduct their auto service business; either way, our metal workshops are the perfect solution for you! As far as its customization is concerned, there are a variety of layouts available, including two-room (multi-compact) and divided.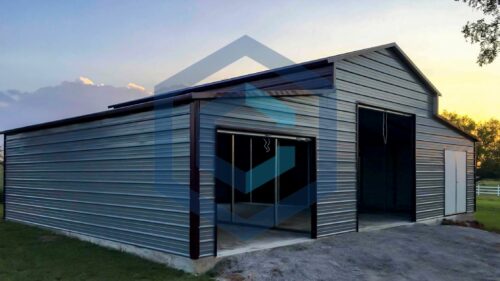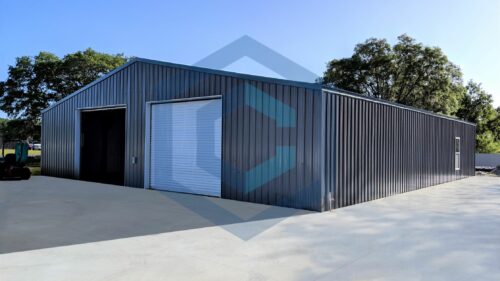 No doubt, metal storage units are ideal for storing an array of items, such as personal belongings, business inventory, spices, rice sacks, and more. Aside from the above purposes, there are others:
Individuals or business owners who need extra storage space for their belongings can use a

16 X 16 metal building

as a self-storage unit to house the items they no longer need or want to keep.

Our

100X150

inventory units are the perfect option if you're starting a business out of your home or need additional storage space for your inventory as you prepare to expand your business.

Kentucky is famous for its equine industry, which makes our agriculture storage units an excellent option if you own a horse and need a stable to keep it.
Benefits Of Owning A Metal Building In Kentucky
We specialize in steel structures (to safeguard your valuables & park your boat, RV, car, or ATV), and we don't settle for anything less than the best. 
Here are a few advantages of owning a metal building in Kentucky:
Metal structures from steel and stud are built to last for generations with minimal upkeep and are incredibly durable and long-lasting. 

They are resistant to rot, pests, and other forms of damage that can affect wood-framed or traditional buildings.
Metal structures are also robust and can withstand Mother nature's heaviest blows, making them suitable for mudslides, landslides, rockslides, earthquakes, high winds, or other natural calamities.
Metal structures are relatively easy to construct, as the prefabricated components can be easily transported to the construction site and assembled quickly following local regulations.
Metal buildings have excellent thermal properties, are highly energy efficient, and are easy to insulate  (thereby regulating the building's temperature). This can reduce energy costs and reduce their impact on the environment at the same time.
Read Also: How to Insulate Existing Metal Building
Metal buildings can be easily adapted to meet the requirements and needs of your specific project through customizations, making them an excellent choice for diverse applications.
Get Your Pre-Engineered Metal Building Kit in Kentucky Today!
Buyers of metal buildings likely come from many different backgrounds in Kentucky. They could be a:
👤 Business owner seeking a metal building for establishing manufacturing facilities for his business.
👤 Contracting companies and contractors who need a storage facility for tools and materials.
👤 Entrepreneurs or homeowners who need a space that can be used as a workshop, recreational center, storage facility, gym, or any other structure they may require for commercial or personal needs. 
👤 A jockey who needs a new metal barn to stable his horse.
👤 A Farmer who is searching for a suitable shed for storing their livestock, tractors, and agriculture equipment.
Therefore, if you fall into any of these groupings, we are more than happy to tell you that Steel And Stud have been one of the top suppliers of metal building materials and kits in the United States for over 21 years.
We propose a complete line of steel building solutions (where every prefab metal building kit we offer is made with materials that are all sourced from American suppliers and is cost-efficient), including
Custom steel garage buildings

Metal storage sheds
Canopies
Pre-engineered steel buildings

Steel components for commercial warehouse
Steel And Stud offers a variety of sizes to suit your needs and can provide you with a free quote if you are interested in having a metal building constructed for storage or if you wish to have one erected for any other purpose. Don't hesitate to get in touch with us for more information.
Our Metal Building Kit Checklist
Every steel building kit we ship comes with a 20-year steel frame warranty (since our customer service is exemplary), and along with that, the kit includes the materials as per your customized order. For instance, our 20X30 metal building kit commonly contains the following materials:
✅ Tubing framing for tubular 20×30 steel buildings (made from galvanized steel).
✅ Galvanized purlins and grits for cold-formed steel framing
✅ Industrial grade steel coated with red oxide, I-beam or channel, purlins, and grits for red iron 20X30 steel metal buildings.
✅ Steel sheeting for your 20X30 walls and roofs (as per your preferred colors)
✅ Door frame
✅ Window frames (already insulated)
✅ For smooth installation, we provide detailed instruction manuals and video tutorials
✅ Complete roof and wall insulation with vapor barriers (in conjunction with an appropriate electrical system)
✅ Door Trim
✅ Fasteners and colored screws (with no nails)
✅ Bolts and Brackets
✅ Sockets for colored screw
✅ Matching sealing strips
✅ Color-coated flashings, trims, ridge caps, and channels with our 20-year warranty (on colors)
✅ A 30-day craft warranty covers 12 and 14-gauge frames and shipped dimensions
✅ Steel Anchor Bolts
✅ The engineer will prepare two sets of custom and wet-stamped engineered plans, including foundation drawings, tailored to your state.
Note: We provide you with the necessary materials to meet your local code requirements regarding the certification of a metal building.
Easy-to-Order Metal Building in Kentucky
Our easy-to-use website makes ordering a Steel And Stud metal building kit a breeze. It only takes a few minutes to browse through our selection of sizes and specifications available, making it easy to find one that fits your needs and environment.
To begin, select the type of metal building you want. Next, choose where you'd like the building installed on your property to get the most value.

Contact your local building department for details regarding plans, the permitting process, and fees.
Get in touch with your contractor and get the slab poured once your tentative plans are approved based on your requirements and the departments.
Note: Your structure can be customized according to your needs once you have chosen it.
For your order to be complete, you must pay the contractor a 10% advance payment to get it going and the remaining balance after the installation is complete.
Once the 10% is received, we'll deliver your metal building kit right to your doorstep and erect it (with proper electrical work) as per your plan, contrasting with the inspector's expectations.
As far as our payment gateways are concerned, we accept payments through Visa, Mastercard, and PayPal for a seamless experience.
Note: Transparency and simplicity are the hallmarks of our return policy. Before ordering, ensure that all requirements have been met since you will not receive a refund if your permit application is denied for a reason unconnected to your plans. And lastly, make sure you understand the permitting process from your local building department.
Financing Options For Metal Buildings in Kentucky
Several financing options are available in Kentucky to help you purchase the metal building of your dreams.
Note: Make sure you evaluate the interest rate, fees, and repayment terms before choosing.
Metal Building Sizes Available At Steel And Stud
Metal Building Sizes

Metal Building Sizes

Metal Building Sizes

Metal Building Sizes
We Deliver And Install Steel Carport Across Kentucky
Louisville, Lexington, Bowling Green, Owensboro, Covington, Georgetown, Richmond, Florence, Elizabethtown, Nicholasville, Hopkinsville, Jeffersontown, Frankfort, Independence, Henderson, Paducah, Radcliff, Ashland, Madisonville, Erlanger, Winchester, Burlington, Mount Washington, St. Matthews, Fort Thomas, Murray, Danville, Shelbyville, Shively, Berea, And Many More.
We can't guarantee a specific timeline (delivery date). Still, Steel And Stud can estimate how long your metal building will take to get delivered in Kentucky.
| Time Frame | Delivery of Metal Building (%) |
| --- | --- |
| | |
| | |
| | |
| | |
Other Convenient Locations to Serve You.
States

States

States

States
Frequently Asked Question Related to Metal Buildings Kentucky
Is it possible to use metal buildings as permanent residences in Kentucky?
Yes, Metal building's structural integrity has been demonstrated to ensure sustainability and can serve a variety of demands both commercially and domestically.
Are there any energy-efficient options available for metal buildings in Kentucky?
Yes, metal structures can conserve up to 1/3 of the building's energy costs, and Steel and Stud are one of the leading suppliers of ventilation sheathing (option) materials.
What is the average length of time it takes to erect a metal building in Kentucky?
A metal building's erection time depends on several factors, including
Depending on how big and experienced the team is

The number of tools and equipment you have at your disposal
However, depending on your requirements, if you choose to go with a smaller metal building structure typically takes 5-6 days to construct, while a larger one takes 6-7 days.
Does the metal building structure come with a warranty? If so, what kind of coverage does it provide?
Based on the selected metal structure, Steel and Stud often provide a 
90-day artistry

50 days structure guarantee
What is the best way to prevent rust on a metal building?
Keeping moisture away from metal buildings will prevent rusting. 
What are the standard sizes and dimensions of metal buildings available in Kentucky?
In Kentucky, the following dimensions are the most popular options:
80×80 for inventory storage

40×60 for a living space

40×50 for equipment storage
What is the life expectancy of metal buildings in Kentucky?
There is an average life expectancy of 30+ years for metal buildings in Kentucky, depending on the use they are put to and the care they receive.
Is it possible to rent metal buildings in Kentucky?
Yes, it is possible to rent metal buildings in Kentucky. However, before renting, pay attention to these guidelines.
Do metal buildings in Kentucky contribute to the preservation of the environment?
In terms of environmental friendliness, you can't go wrong with metal buildings since our manufacturing process integrates sustainability into every step.
In Kentucky, which type of metal roofing options is available for a 40x70 metal building?
Below is a list of some of the many roof options available for 40X70 metal buildings:
Standing seam roofs

Aluminum roofs

A-frame

Vertical roof

Slate roofs

Metal tile roofs

Zinc metal roofs

Steel roofs
Can metal buildings be classified as non-flammable by nature?
No, metal buildings aren't all fire-resistant. But to make them more non-flammable, it's essential to use fire-resistant materials when constructed and designed.
Is it possible to convert metal buildings into garages in Kentucky?
Yes, it is possible to convert metal buildings into garages, which can be done at any time.
What are the different ventilation options for 30X60 metal building structures in Kentucky?
The different ventilation options for this massive 1800 square feet structure are:
Ridge vents,

Louver,

Exhaust fans

Roof jacks,

Flood vents, 

Circular vents
Is it possible to use metal buildings as workshop centers in Kentucky?
Yes, metal buildings can be modified to serve as workshop centers.
How can metal buildings be secured? What are a few of the different security options that can be applied in Kentucky?
Listed below are a few security options that you can take to ensure that your valuable possessions are shielded from all kinds of threats and elements, regardless of their source:
Use a security system with cameras and motion sensors to monitor the building

An effective lighting system

A physical barrier can be created by enclosing the metal structure with fencing

Burglar alarms at all entry points

Having a secure locking system

Security through Landscaping

Install security gates or bars on windows and doors
How do I determine whether a metal building can be erected on my property?
This can be ascertained by taking a look at the guidelines provided by the zoning department.