Hawaii, known for its tropical climate and stunning natural landscapes, is a unique place to live, work, and do business. However, the island's remote location, harsh weather conditions, and high building costs pose significant challenges for construction projects. That's where metal buildings come in.
Metal buildings are famous in Hawaii for their durability, affordability, and versatility. These structures are designed to withstand extreme weather conditions, including hurricanes, earthquakes, and heavy rainfall. They are also easy to customize and can be used for various purposes, such as commercial, industrial, agricultural, and residential applications.
Metal buildings have become a go-to solution for construction projects in Hawaii, especially in areas prone to natural disasters. Steel is a sturdy material that can withstand high winds, heavy rains, and even seismic activity, making it an ideal choice for buildings in Hawaii. Furthermore, steel is a sustainable building material that is easy to recycle, making it an environmentally friendly option for construction.
If you're looking for metal buildings in Hawaii, "Steel and Stud" has the best solution.
Popular Metal Buildings In Hawaii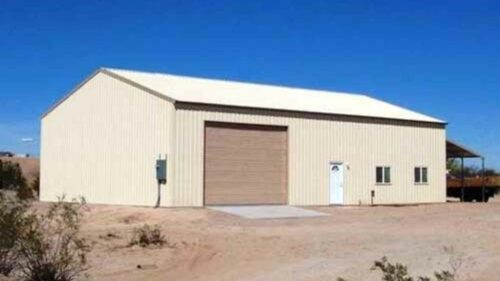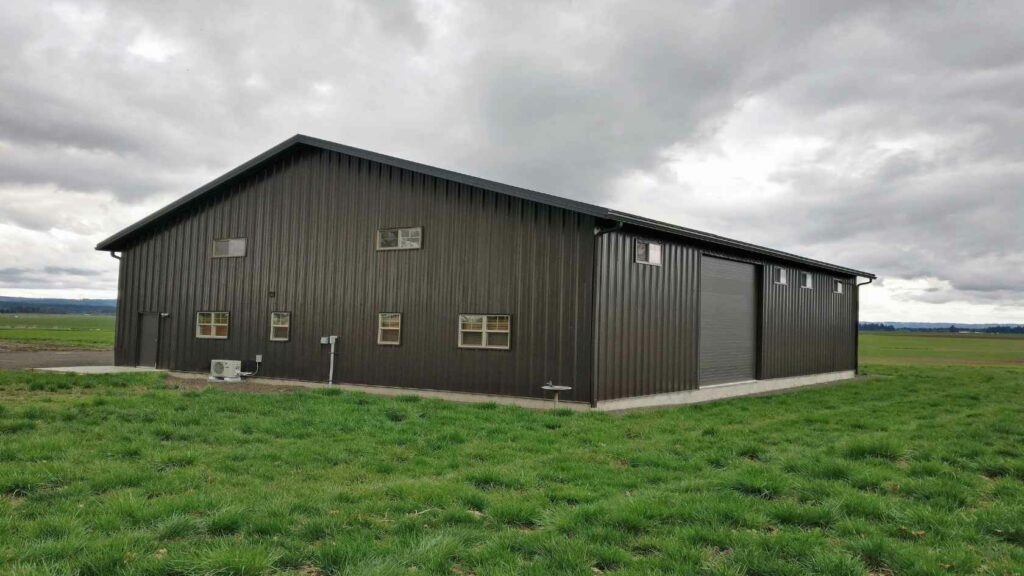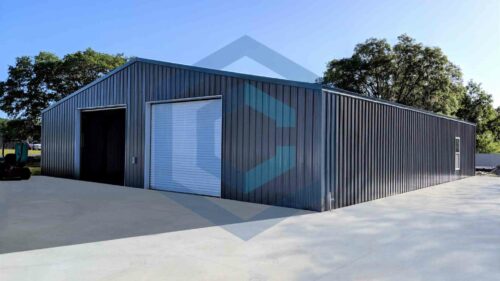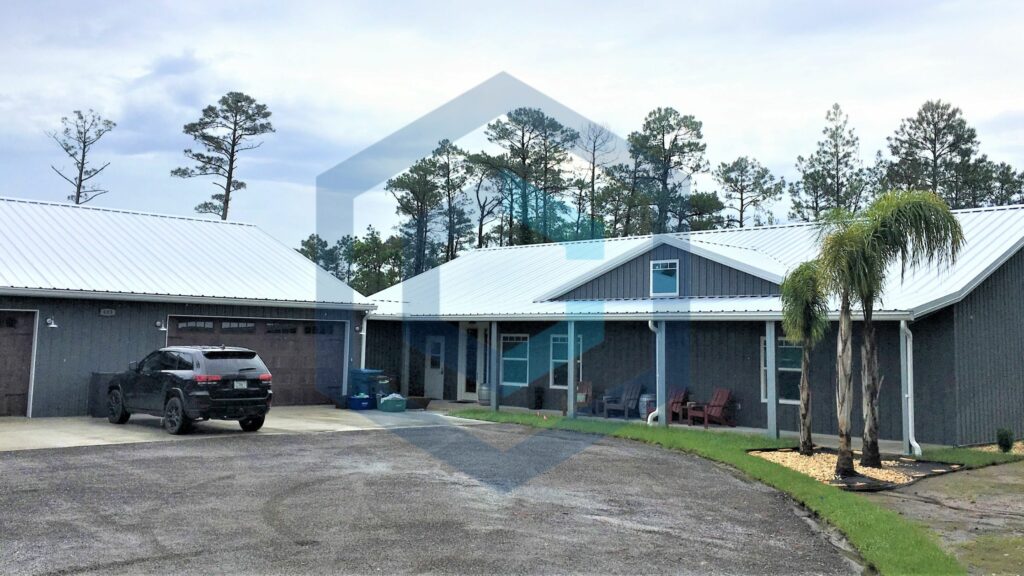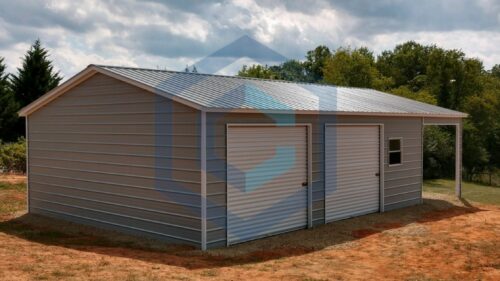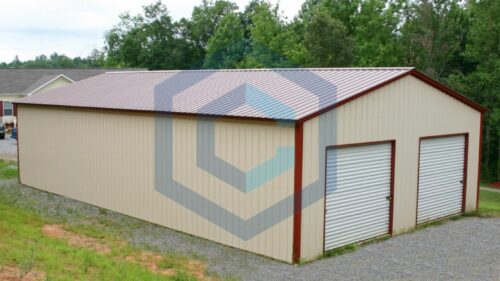 Benefits of Metal Buildings In Hawaii
Installing metal buildings in Hawaii can be beneficial, mainly to keep up with the weather. If you have your occupational sector set up in Hawaii, the metal buildings by "Steel and Stud" can be quite helpful. Some of the main benefits of installing metal buildings in Hawaii include the following:
Metal Buildings in Hawaii with Steel and Stud are low-maintenance. They are colored using the best quality paint and have a long durability guarantee. However, it is advisable not to apply any extra paint on the fresh coat of paint. Moreover, these are easy to clean too.
While you may believe the metal building installation process is complicated, it is not. We have professionals at Steel and Stud who will easily get the metal building installation done.
Steel is often hailed to be one of the straightest building materials to handle. These have a very straight shape that is easy to manage. You don't have to indulge in complicated planning while using steel for construction. They make up for straight walls, doing less work around the corners.
Metal buildings can be one of the most prominent choices in Hawaii as they are completely insect resistant. Therefore, you wouldn't have to invest in expensive chemicals to treat or eliminate these insects.
Hawaii can often have powerful winds because of its location. Therefore, installing metal buildings in such a location is useful as it helps to keep up with the force of speedy winds. The metal buildings in Hawaii can even withstand hurricane-force winds.
Customize Metal Buildings in Hawaii
Many often believe they can't do much with it because it is a metal building. However, regardless of the type of metal building you're constructing- residential or commercial- you can always add your personal touch to the metal building structures. "Steel and Stud" professionals will help you customize the metal buildings that best suit your needs.
Below are some of the metal building customization tips you can follow to enhance the appeal:
You can always focus on the exteriors to make them appear appealing. Painting or adding coloring to the exteriors can make the entire property look cool. You can also include wainscoting to ensure the curb appeal of the property increases. You can customize the exteriors using glass, fiber cement board, concrete block, and more.
Also, Check out – Metal Buildings Colors
Irrespective of your property, you can always customize the door styles. Over time, many people need to pay more attention to the importance of customizing the doors. However, you can choose from a wide range of colors and styles for your door. You can choose from anything from barn doors, metal walk doors, double front doors, overhead doors, patio doors, and so on.
People must realize how much of an aesthetic impact the siding can have on your metal building. If you wish to customize the sidings, you can choose from the wide range of options available in Hawaii at Steel and Stud.
It is essential to properly insulate the metal buildings in Hawaii to keep up with the temperature. Although we understand that only some buildings require insulation, getting it for safety would not harm us. "Steel and Stud" insulation of metal buildings will help to maintain an optimum temperature in metal buildings.
You can choose from different roof styles while installing metal buildings in Hawaii. You can connect with us whether you need a vertical roof or any other type. We at Steel and Stud will offer you the best customization options for your roof. 
Metal Building Safety Codes in Hawaii
Having a metal building in Hawaii means complying with all the state regulations. It is essential to follow all the rules. This is to ensure that in case any damage happens, professionals will be there to assist you. Moreover, the law makes it mandatory to ensure everything is followed when setting up the metal building.
Now that you know the importance of following the safety codes, you must contact professionals only. We understand the concept at Steel and Stud, and our professionals are familiar with the codes too. Once you decide to get the installation done by us, we will ensure all the government-approved steps are done. Your safety is our prime concern and requirement. Therefore, we will provide only the best for you.
We follow all the metal building safety codes at Steel and Stud while setting them up in Hawaii. The metal building codes that we follow include the following:- 
Metal Building Finances in Hawaii
Would you want to proceed with installing metal buildings without proper finances? Many people agree that setting up metal buildings can be quite expensive initially. Although it can be helpful and affordable in the long run, the initial setup cost can make you start doubting whether or not you should be getting the metal buildings. For the convenience of all our customers, we make sure to bring the best to the table by providing durable yet affordable metal building kits.
You can contact our experts, and we will help you choose the best option, depending on your needs and budget. However, sometimes it can be quite a challenge to make a decision, so you will always have expert guidance from us.
But you can contact us if you ever feel that our prices are beyond our budget. Besides our affordable solutions, numerous budget options are available in the market. Our professionals will guide you through all the metal building financing options that you can use for the purchase/installation of metal buildings.
Some of the prominent budget options that you can choose from include the following:
Private Loans

Personal Loans

Many lenders offer metal building-specific loans

Government Aided Loans

Business Loans

Credit Card Loans
No matter what type of financing you're applying for, it is highly crucial to maintain your credit score. If not, the financing options will never be approved.
Metal Building Installation in Hawaii
At Steel and Stud, we comply with all the regulations in Hawaii for setting up the metal building. We follow a comprehensive installation process to make the entire process smooth and easier for you. Here is the complete installation process for metal buildings in Hawaii by Steel and Stud:
Understand the types of metal building and the location in which the building will be installed. 

Prepare the location for setting up the metal building by preparing the land and nearby areas. 

Level the land and lay a

strong metal foundation

before erecting the property. 

Take approval from the respective authorities in Hawaii for installing the metal buildings. 

After paying an upfront advance, contact us at Steel and Stud for easy installation. We will put up

galvanized purlins

and girts for a more robust structure. 

Next, we will head on setting up the exteriors with the roofs and insulating the walls per the requirements.

Improve the property's aesthetic appeal by including all necessary accessories for metal building interiors

and exteriors.
Get The Best Metal Buildings in Hawaii with Steel and Stud
Metal Building Installation requires the involvement of professionals who can bring the best for the customers. We take pride in bringing top-quality materials with the best technology at Steel and Stud. We're a team of professionals who first understand your needs before getting the process. Whether you need simple installation or modifications and customizations with your metal buildings, we are available for you every step of the way.
As discussed earlier, the weather in Hawaii can be hot and humid. In such cases, metal buildings are not the right choice. The good part is that we are familiar with cutting-edge technology for installing metal buildings while keeping the space comfortable at Steel and Stud.
Over the years, we have committed ourselves to serving our clients as per their requirements. Whether you need a commercial steel building or a residential one, we have the best solution. All you need to do is reach out to Metal Building Professionals to Steel and Stud, and we assure you that we'd deliver par to your expectations.
Metal Building Sizes Available At Steel And Stud
Metal Building Sizes

Metal Building Sizes

Metal Building Sizes

Metal Building Sizes
We Deliver And Install Metal Buildings Across Hawaii
Although the exact delivery date (timeframe) cannot be assured, Steel And Stud can provide you with an estimated timeframe of when you can expect your metal building.
| Time Frame | Delivery of Metal Building (%) |
| --- | --- |
| | |
| | |
| | |
| | |
Other Convenient Locations to Serve You.
States

States

States

States

West Virginia Metal Buildings
Frequently Asked Questions
What types of metal buildings are suitable for Hawaii's climate?
Hawaii's warm and humid climate can lead to corrosion and rusting. As such, metal buildings with a protective coating or made from corrosion-resistant materials such as stainless steel or aluminum are recommended.
Are metal buildings more expensive than traditional construction methods in Hawaii?
Metal buildings can be more cost-effective than traditional construction methods in Hawaii, as they are prefabricated offsite and can be quickly assembled on-site. Additionally, metal buildings are durable and require less maintenance than traditional structures, saving costs in the long run.
How do metal buildings perform during Hawaii's frequent storms and hurricanes?
Metal buildings are designed to withstand high winds and heavy rain. Using steel framing and metal cladding creates a sturdy structure that is less prone to damage from storms and hurricanes.
Are metal buildings customizable to fit the unique needs of my business or personal property?
Yes, metal buildings can be customized to fit various needs, from commercial buildings to residential properties. Metal buildings can be designed to match the project's specific requirements, including size, shape, and features such as doors, windows, and insulation.
Do metal buildings require any special permits or approvals in Hawaii?
Yes, metal buildings may require special permits or approvals in Hawaii. Before beginning construction, it is important to check with the local authorities and obtain the necessary permits and approvals.