The carport is an essential part of any home. It's a place to store your car and keep it safe from the elements, but it can also serve much more.
If you're not using your carport as intended, you should consider turning it into an outdoor room. Whether you want a space to relax or entertain guests, this is a great way to make the most out of a small space!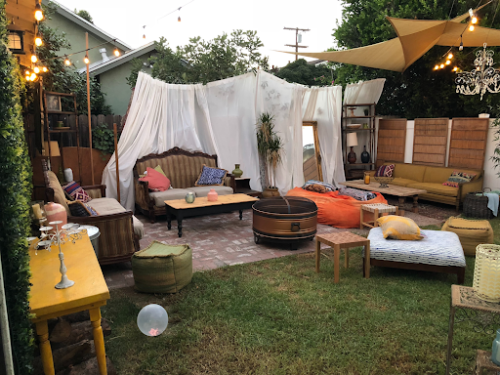 A carport structure offers shade, shelter and privacy. You can convert it into a carport outdoor living space by adding a roof over the top and enclosing it. You can use this to entertain guests or host a friend or mingle with neighbors.
One of the carport makeover ideas is to convert it into an outdoor room by installing a roof over the top. The size depends on how much additional space you want to create. You can install a flat roof, which is less expensive than a pitched roof. You can also add a second storey to the existing one.
Once you have installed your new roof, enclose all sides of the structure with framing members such as 2x4s or 2x6s. It will depend on how big your structure is and how much additional area you want to enclose. It should be within the new framework you add above the original carport structure.
It will allow you to enclose all sides of the original carport, making it part of your home. You can search the website for more details.
However, there's more than one way to give your carport new life: turn it into an outdoor room! Here are some clever ideas for making your carport more attractive and usable:
How to Turn Your Carport into Outdoor Room
If your carport is an eyesore and you're ready for a change, there are many ways to transform your carport into a useful outdoor room.
If you have any interest in turning your carport into a room, the first thing you need to do is take measurements. You'll want to know how much extra space you'll need for furniture to ensure everything fits correctly.
If there's not enough room between the walls and the ceiling, you might have to install a new ceiling or move some walls around. It will allow you enough room for a seating area and dining table, where you can eat and have drinks.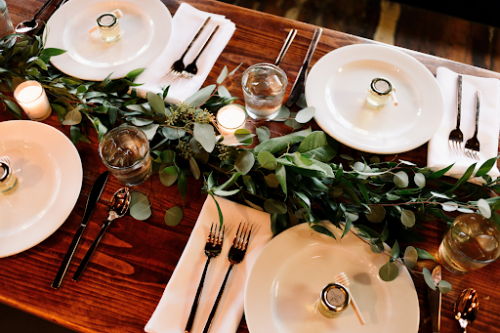 Another thing to consider when turning your carport into an outdoor room is whether or not it will warm during the winter months. If it won't, it's a sign it needs insulating to retain heat during colder months.
If your carport is already insulated, you should ensure enough ventilation so that air can circulate inside without trapping it. It will keep moisture from building up inside and causing mold problems and prevent condensation from forming on windows if there's too much humidity in the air.
To turn your carport into outdoor spaces, you can:
Add a deck

Build a pergola

Add a hot tub

Install some lighting fixtures

Add some greenery

Create privacy walls with lattice panels

Add furniture and accessories

Make it kid-friendly
Carports are great for protecting your vehicle from inclement weather, but they can serve much more than that. It is possible to transform them into several valuable and functional outdoor rooms. They provide shelter from sun and rain and can add some character to your home.
Here are a few ideas for turning your carport into an amazing outdoor room:
Add windows and doors: If you have an existing carport with no openings, adding a door or two will provide much-needed ventilation. Windows are another option; they let in natural light and make the space feel less confined.
Create a storage area: Carports are out of the way, so they're ideal for creating a storage area near your house. You can use it as extra garage space or convert it into a guest room.
Add seating areas: You may want to turn it into an integrated lounge with tables where you can sit and enjoy the outdoors with family and friends when they visit. For example, you could install benches or chairs along one side of the carport or build an L-shaped sofa with cushions on both ends of the structure.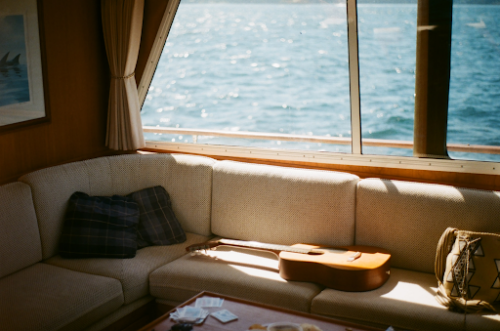 You can also add a few pieces of bar stools and a foosball table in the sitting area. A small table is also essential for the kids.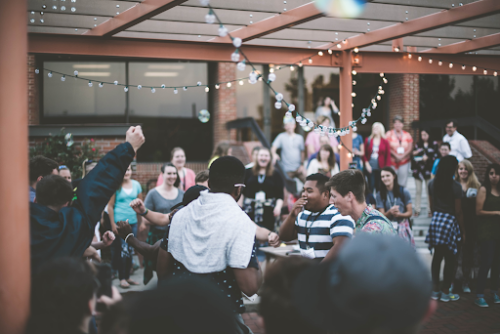 You might consider turning a carport into a patio or outdoor room. It's a solution that can be as simple or elaborate as you want.
First, remove the existing walls, if any. Then, install new walls and doors that open into the house. It will allow you to take advantage of your existing heating and cooling systems, so you don't have to worry about extra costs for those items.
Next, decide if you want to add a roof over the patio area. If so, you'll need to install rafters and trusses on your existing walls. The roof can be from wood or metal.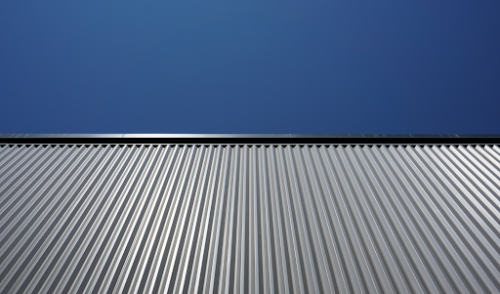 The final step on how to turn your carport into patio is adding flooring for the new space. It could be concrete pavers or poured concrete with decorative coloring added in various places to give it character and make it stand out from other areas of your yard or property.
Pros and Cons of Converting a Carport into an Outdoor Room
A carport is a popular addition to any home because it allows you to park your car in the shade and out of the weather. However, converting your carport into an outdoor room may be the perfect solution if you're looking for an entryway, living space or even a place for entertaining.
Converting a carport into an outdoor room provides many benefits, including additional living space, protection from bad weather, and parking your car under cover. However, there are some advantages of carports and drawbacks to this project that you should consider before making any decisions.
Additional Living Space: A converted carport can provide additional living space for your family events. It can be precious if your home doesn't have enough bedrooms or bathrooms but has plenty of open space outside. You may even add to your existing house if you plan to stay in the same location for years.
Protection from Bad Weather: Parking under cover during bad weather is one benefit of converting a carport into an outdoor room. It can save you time by keeping your vehicle clean and dry when it's not in use.
Better outdoor entertaining space. If you have a big space in your carport, you can convert it into an amazing outdoor room that allows for more fun. Whether you're hosting a backyard barbeque area or a Christmas party, it'll make a huge difference. To spice up your entertainment area, you can add plants or include a basketball hoop for more fun activities.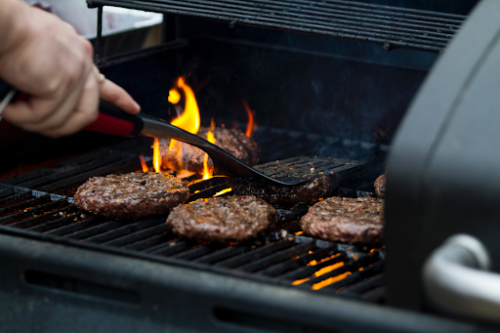 Increase in privacy. Converting a carport porch will give you more privacy than the average backyard deck or patio. It is especially true if you choose to enclose the area with quality walls and windows, which you can do without changing the footprint of your home.
It requires fewer maintenance services than a traditional home addition. A carport conversion requires less maintenance than adding to your home because there are no walls to paint or ground carpeting to replace — just the roof and floor.
If you choose how to enclose a carport ideas, you can start with walls and windows. It won't require additional maintenance over time since these materials are for exterior use.
It's cheaper than building an entirely new room from scratch. A smaller space like this can be a fraction of the cost of building a new room from scratch.
You can make it as big or small as you hope. You don't have to fill that space if you don't want to! Just cover what you need and leave some extra open space you can access when you need it later down the road (or sooner!). You can stick lights or attach them to the wall edges to make them bright.
It won't be as insulated as an actual room because it's not attached directly to your house or garage. Therefore, it could get cold in winter and hot in summer without proper insulation measures taken beforehand.
It may be expensive to convert a carport into an outdoor room. It can also be true if you decide to build a new structure on your property instead of converting one that's already there.
You may not have enough space for all your activities if the area is small.
If you have a carport, you're in luck. It is the perfect place to create a little outdoor oasis that's a great place to relax or entertain. You can turn your carport into an outdoor room by adding simple features and using space wisely.
By converting a carport into an outdoor room, you can maximise its full potential. Carports that have served their purpose can transform into a living room, workshop, or any other purpose deemed fit by the owner. Converting a carport into an outdoor space is achievable in many ways. A carport owner can employ the aid of professional builders such as Steel and stud or convert the carport themselves. This is the DIY method, which in most cases, is a cheaper option.