Faults caused by stress, wrinkling, leaking, corrosion, and DIY installation error are the most common issues that occur once or twice every 5-6 years in carport metal frames. To fix these issues, we've customers all over the US approaching us for high-quality carport frame parts. Steel and Studs repair and install new carport metal frame parts as we've quality metal products and professionals to get your work done.
Framing of any metal building is fitting the combination of column, slab, and beam using structural steel or aluminum to withstand harsh weather conditions and earthquakes by resisting the pull of gravity and other heavy loads. It is an important factor in building systems to overcome forces during loading.
A steel frame or sheet metal is the structural frame of a building supporting the roofs and walls and also the garage doors. The Metal building can have one of the following framings.
I-beam

Truss frame

Clear span

Modular

Lean-to

Tapered Beam

Single Slope

Gambrel Frame

Asymmetrical Frame
Metal carports usually have a truss frame where the roof is secured by crisscrossed V-shaped rods or beams along with the structure. Due to these trusses, electrical wiring becomes quite safe and gets an additional advantage.
The wall panel diaphragm and roll-formed roofs are other substantial parts of the steel frame construction.
Buy Best Quality Carport Frame's Primary Building Elements
When a metal carport structure comprises of best quality of primary and secondary framing, be reassured about its long-term stability and greater protection. The mainframe is created using different components and parts based on the required carport strength and intensity. If you want to replace or repair a metal carport or Rv covers, you can order it from Steel and Stud and get it delivered in no time. 
Metal Carport Frame Parts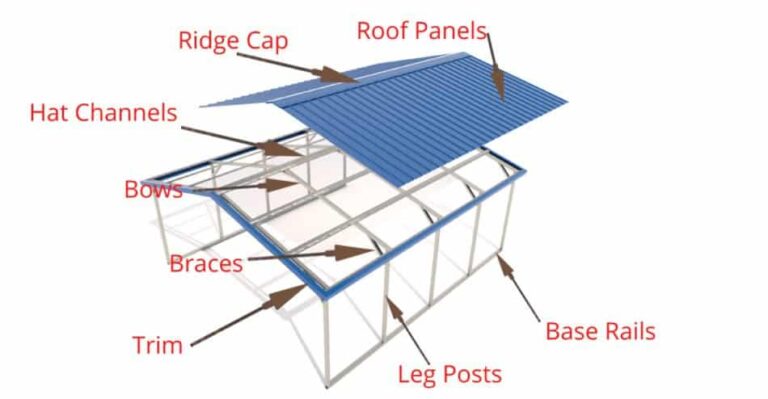 ANCHORS

 If your anchors are rusty and you think the heavy winds can blow off the structure, it's time to replace the high-quality galvanized steel anchors.  You can choose from Asphalt, Concrete, or Rebar anchors to give strength to the prefabricated metal building structure fixed to your ground.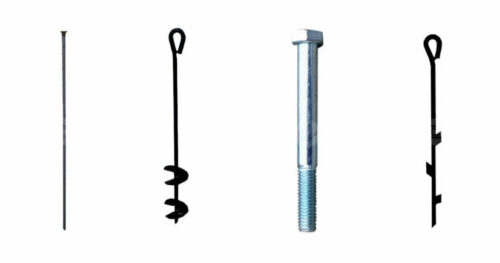 BASE RAILS
Base rails are where the legs of the carport are inserted. Torn, scratched, or broken base rails can be replaced with heavy-duty base rail available in 12" & 14' Guage with different center spacing and length. You can also order customized lengths per the required metal carport sidewall height.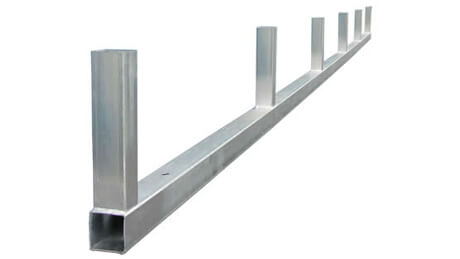 RAFTERS

Rafters are steel tubes, either round or square, to support the roof. If any steel tubes or bow is damaged or loosened or looking for a metal roof extension, it's time to order the new one.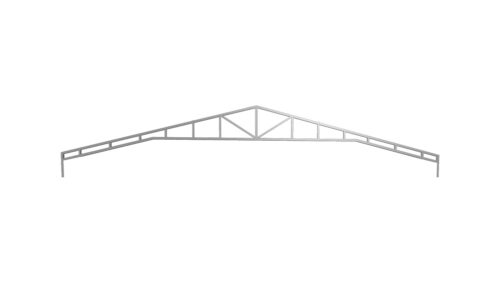 PANELS:
Panels are the galvanzies steel sheet used to cover up the sides and roof and provide protection. If your panels are too old or you want a new look for a carport, changing the panels can help.
HAT CHANNELS: 
As the name suggests, the hat-shaped steel or aluminum furring channel is used to level the wall or as a ceiling providing a corrosion-resistant framing component.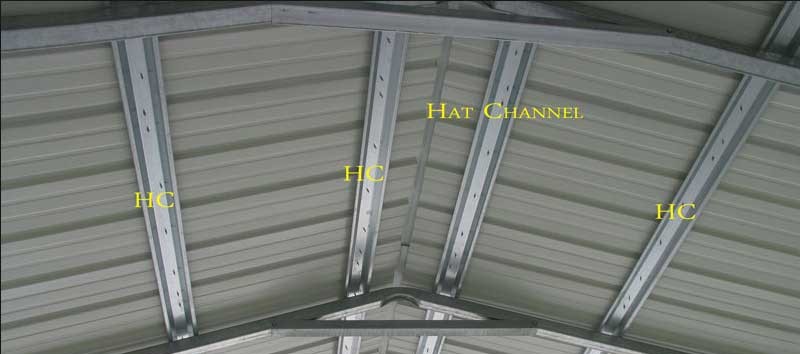 RIDGE CAP
If the carport roof has a leaking issue, it is time to replace the ridge cap. The ridge cap is the one that covers the ridges in vertical roofing.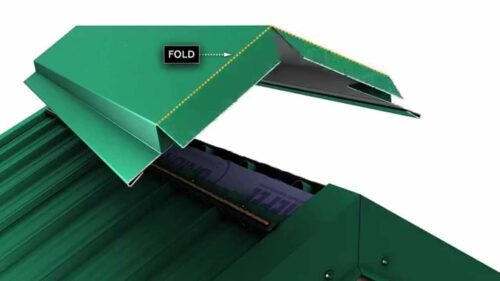 TRIM
Vinyl Trim brackets are placed to give a final finishing to roofs, corners, windows, and doors. You can replace the torn trim with new box-eve trim, l- trim, J- trim, and corner trim.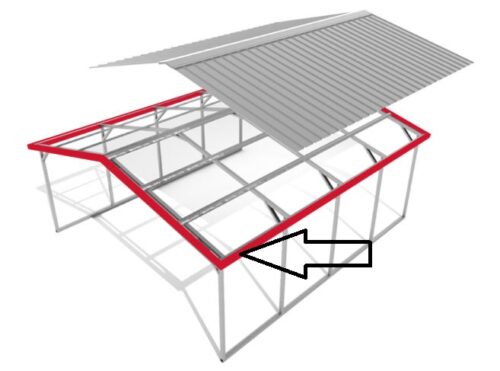 BRACING

The standard steel building braces make the steel structure work effectively and provide greater protection. Braces are applied to withstand seismic and high winds. Some buildings require temporary bracing irrespective of their size. For proper bracing, Foundation loading should also be provided along with loads on columns. 
Additional bracing types are cross-bracing, where two diagonal steel structures cross each other that are often resistant to tension; V-bracing (some are u-shaped channels) extends horizontally downwards.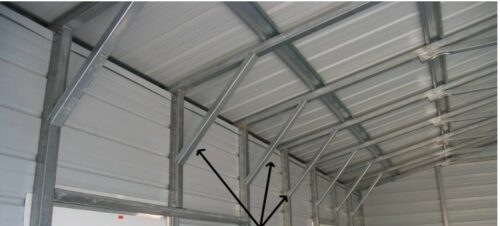 CONNECTING CLIPS:

Connecting clips for steel buildings are anchors that attach metal panels to the roof. Clips, including screws, are sold separately, also called cleats. 
The wall grits, eave struts, and roof purlins are included in secondary framing. 
These frame components support the roof panels and walls. The cold-formed metal building components like galvanized round and square tubing carry the load and stabilize the building.
How to Order Prefabricated Metal Building Structures or Frame Parts?
A carport blueprint has to be prepared before erecting the prefabricated metal building. The layout will be based on your construction idea of the frame dimension and style.
Selecting a quality sheet metal provides more durability to the building. Once the idea is done, the prefabricated carport metal building kit is quickly erected and simple to assemble.
Licensed architects of the stamped drawings of building projects must be submitted to the States, specifically public building exemptions to residential projects.
Our delivery options are Standard Delivery – where the customers unload the prefabricated metal carport frame parts; Premium Delivery – we unload for you.
Our accessory must be purchased with a metal carport kit and cannot be sold separately. Our gable kits include not only sheet metal but also siding, framing, and all parts for setup.
Strong Carport Structure Benefits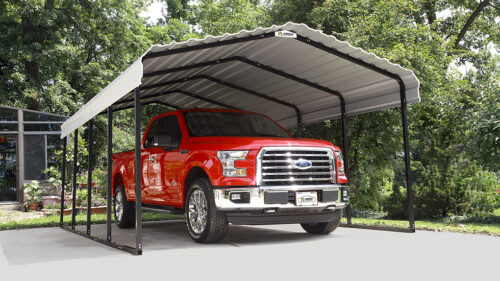 Carports structure shelter's coverage meets all garage requirements to protect cars from harsh conditions like UV rays, secure walls and windows give greater protection against high winds load, heat resistance, and the cover roof withstand snow load.
A high-Quality Carport frame purchased from Steel and Stud offers the following advantage.
Save repair and maintenance cost

Heavy protection of your vehicle assets.

The carport provides extra storage space.

Easy to install and maintenance-free.
Installation is cheap even with various roof options like steel, wood, or galvanized steel. Carports can be customized and give a homely look. 
Metal Carports That Are Sturdy At a Reasonable cost
Steel and Studs provide premium, high-quality metal building kits ranging from $70 – $180 per square foot. Our building metal kit comprises deluxe trim packages, welded to shape, welded-on clips, and UL 90 roof fasteners.
Our prefabricated metal buildings are easy to assemble with our erection manual because we provide you with a self-drilling kit that includes screws and accessories.
Enclose your sturdy metal carport with walk-in doors, garage doors, or other accessories.
Select from side extensions for greater protection, or choose a gable kit when overall coverage is a must.
Turn your metal carport for everyday usage into a seasonal storage solution with our kits, which further block out UV rays and moisture.
Our hat channels contain a grooved metal piece perfect for leveling out walls or ceilings and are also ergonomically friendly, so easy to install.
We are shipping gable kits in a single order. 
Moreover, we offer warranties and online convenience services. It's okay to install small prefabricated metal buildings by yourself but leave large metal buildings to experts. That's where Steel and Studs come in! 
Frequently Asked Questions
How to Replace Old or Damaged Metal Carport Parts?
Replacement of roofs, poles, and damaged carports is now easy with Steel and Studs. We provide replacement services, gable kits, and other kits- a handy solution for homeowners to repair by themselves.
How Do You Stop a Carport from Swaying in High Winds?
Anchor carports to another concrete roof or slab that are installed with anchors buried deep in the ground vertically. Improving sidewall height helps too.