Placing a steel building might feel like a simple task, but it also requires a lot of consideration.
After deciding on the type of metal building or steel structure you want, the next step is to place it on your property.
It is important to note that simply placing the structure anywhere in an open area could result in steel building code violations, access problems, or a blocked view of your favorite landscaping features.
You should consider carefully and determine the location of your metal building.
Here at Steel and Stud, we specialize in manufacturing metal building components kits that are designed to stand the test of time. You can ensure a lifetime of enjoyment of your metal structure by using our materials and adequately placing your metal building. Let us look at things to consider when placing your new metal building.
10 Things to Consider When installing Your Metal Building on The Ground
Metal buildings made of steel are famous in the industry due to their affordability, durability, strength, and appeal. Buying and installing a metal building is a significant investment. You have to make many decisions and to avoid any mistakes it is recommended to follow expert advice from start to end.
Placing your metal building in the right place is also an essential part. So, here are some things to keep in mind when placing your metal building on the ground.
1. Purpose of Metal Building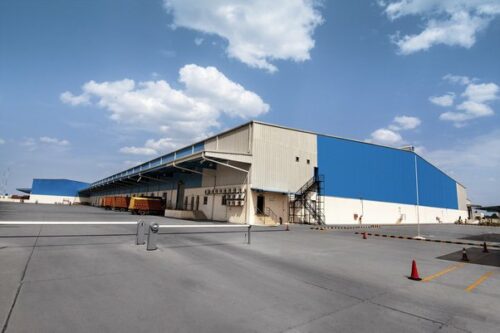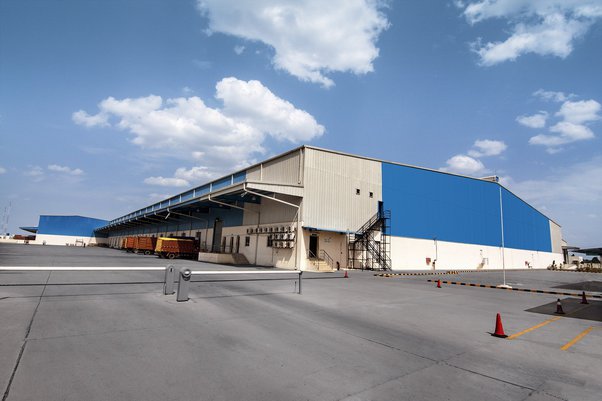 Determining the purpose of the building is crucial as it will influence everything, including the type of metal, insulation, metal building accessories, and placement. Envision how you will use it now and in the future.
Living Quarters
If your goal is to live in that, and you believe in Vastu shastra, a traditional Hindu system of architecture, your house should face east and north as they are of great importance for prosperity and health.
Metal Sheds
If you intend to use it as a metal shed, you will want to place it near your garden and close to a water source.
Metal Storage
If you plan to use it to store bikes, tools, farm equipment, and other supplies, you will likely want to place the shed in a location accessible from the front yard. In a nutshell, the purpose of the metal building and occupancy will influence your building's placement.
2. Size & Type of the Building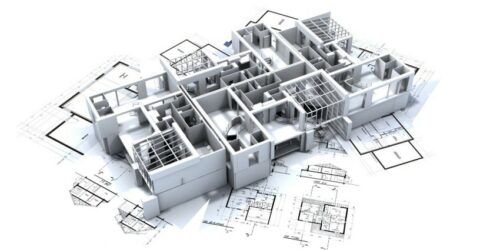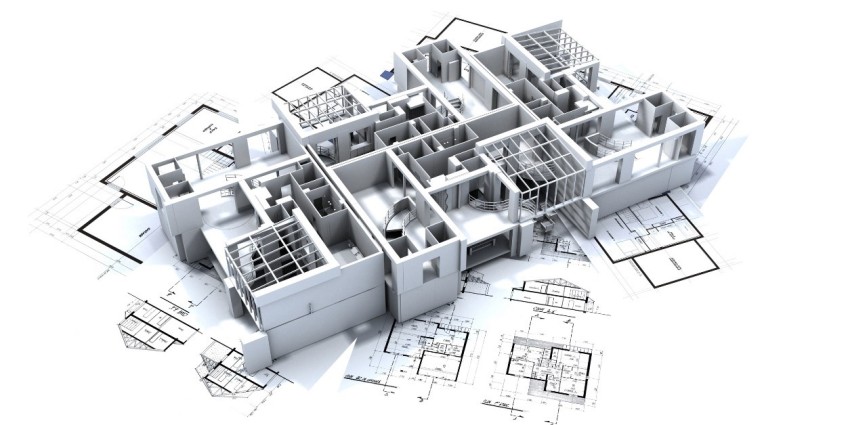 Determine the building size and type of your metal building as it is an essential factor that would affect your building's placement. There are basically three types of metal building:
Pole Barn
Pole Barn is an "entry-level" metal building, usually erected with wood poles. They are modifiable, and you can use them for residential or agricultural use.
Metal Buildings
All Metal Building is a building made of all metal and built on a concrete foundation. It is customizable and sturdy. People use these buildings as workshops, auto shops, or second garages.
Pre-Fab Steel Buildings
A rigid Frame Building is a  commercial-grade pre-engineered metal building. People usually use them for manufacturing and assembly-type businesses.
Once you have decided what kind of building you need, you will have to decide on the dimensions. It is always more reasonable to go longer than wider when selecting dimensions for your custom project.
The framing gets heavier as the width of a building increases, increasing the price. For example, if you need a 2400 sq. ft building, consider a 40′ x 60′ building rather than 60′ x 40′ building.
Metal building manufacturers will use the dimensions you provide them to determine the outside dimensions, not the clear interior space.
Remember to factor in framing, girts, and purlins when planning your interior space. You will have to place the building considering the building type needs and the area it will cover.
3. Location and Placement of Building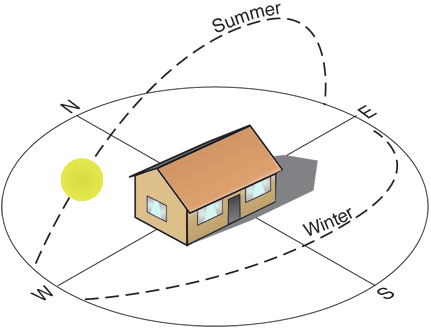 Four facts form the foundation of building positioning. All four facts are also related to the sun.
The sun will be at a high angle in the middle of the day in the summer, and it will be at a low angle during that same timeframe in the winter.
Position your building with these four basic facts in hand so its interior temperature remains more steady, saving you money on your energy bill.
Energy efficiency can also be increased by orienting buildings to sit within a certain angle of the east/west access -in the range of about 15 degrees for more natural light.
Due to the less surface area of the east and west-facing sections of a rectangular metal building, the results of this positioning will be even more dramatic.
The south-facing side of your steel building will benefit during the winter months from more consistent sunlight and warmth. Therefore, installing windows on the south side of your prefab metal building is a good idea.
Your site access must be adequate for using a finished building and during construction. If the delivery truck cannot drive up to the site, you may incur additional delivery fees because materials will be carried to the building site by hand manually.
A garage or a metal carport should not be set up at an angle to existing roadways; otherwise, it will be difficult for your vehicles to reach the installation site.
4. Check Local Rule and Regulation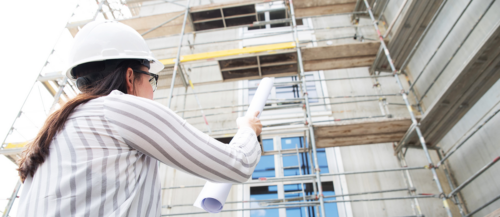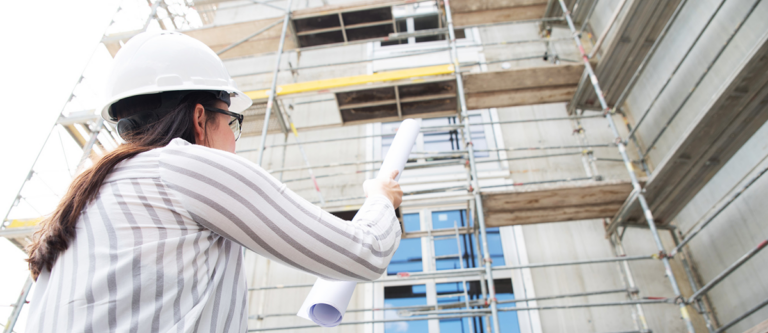 Even when you own your property, you will have to follow the local rules and regulations to place a new steel building on the property. Your area's new building codes and zoning restrictions will dictate how close you can place a metal building to your property's edge, existing features like waterways, and your neighbor's structures.
Having the perfect location picked out is possible, and then realizing you are a foot too close to the property line setback. Be sure to check all the zoning and code restrictions before deciding which parts of your property are available for construction to avoid any mistakes.
You might also need permits for proper drainage system so make sure to check all the permit requirements as well.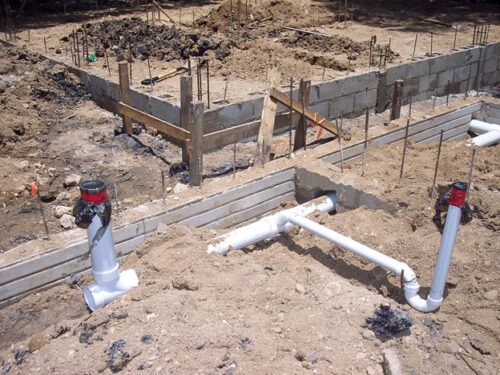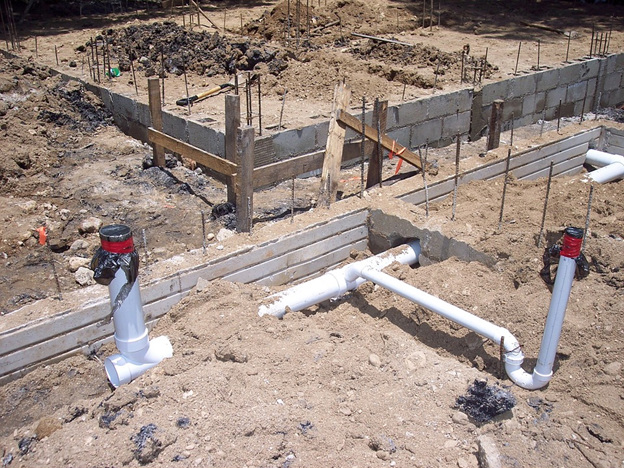 It is essential that the construction site is level and even for a reliable metal building. Structural integrity is compromised whenever a building is constructed on uneven ground without proper support. A soil tests is must to know whether the ground is gravel, concrete or pebbled to set the right foundation.
No matter how strong the materials are, the structure will eventually collapse if the right support isn't in place.
Fortunately, you can level the ground yourself or hire an experienced contractor to do it for you, ensuring the foundation is solid.
Furthermore, if you are to install steel buildings on uneven ground, it is possible to put in enough support to ensure that your structure stays stable.
6. Climate and weather patterns
Setting up the metal building without being aware of climate and weather patterns is a mistake you wouldn't want to commit. These are two factors that can eventually impact the performance and longevity of your metal building. Unpredictable heavy downpours or high-speed winds can leave your metal buildings damaged. Well, that's not something you want, right? 
In that case, you must carefully assess the weather patterns and connect with professionals at Steel and Stud. With our expertise and knowledge, we'd help you come up with the perfect solution for coping with the weather and climate in your respective region. 
7. Choose the Quality Material and Contractor for Steel Building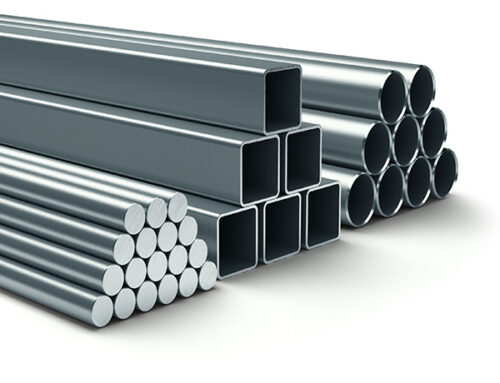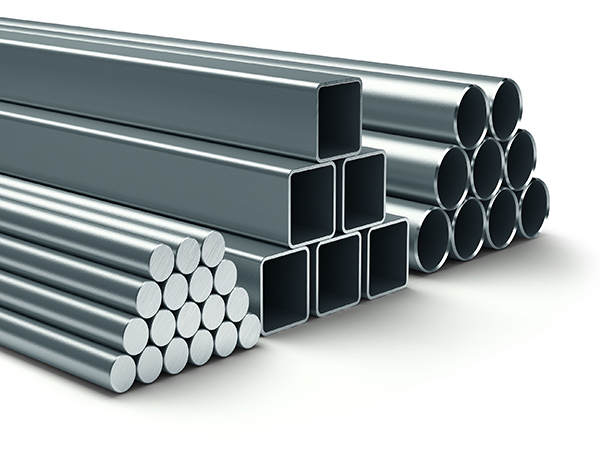 To make a metal building highly durable, you should use high-quality metal. High-quality building materials also lead to little or no maintenance, saving on extra costs. It can be overwhelming to manage everything, so hiring a contractor for your metal building is advisable.
8. Design and Construction of Metal Buildings
While getting the metal building, an aspect you can never ignore is its design and construction. As the owner of the property, you must keep a check on each key step so that it can meet your requirements.
Will you ever lay down your house's foundation without preparing the area? Well, the same concept holds valid for metal building foundations as well. You must prepare the site properly for the seamless and smooth construction of metal buildings. But how do you do it? Cleaning the site for any debris and leveling the ground for laying the foundation can greatly help.
As soon as the ground is prepared for setting the foundation of a metal building, assembly of the frames is important. The structural framework of the metal building is laid down to protect the property's structural integrity. All the metal building frames components are assembled closely to strengthen the structure.
Metal building roofs are an important integration in the entire structure, so it is advisable never to avoid them. You can contact the experts at "Steel and Stud", so that you can lay a strong metal roof to protect your entire structure. The roof will protect the property against harsh weather conditions and any severe external damage.
Insulation and Ventilation
We believe that insulation and ventilation are extremely important for metal buildings at Steel and Stud. We carefully lay the insulation materials across the roof, floors, and walls to regulate the temperature. Regarding ventilation, we design a structure that suits your requirements the most- whether it's a fan or a vent. Therefore, it will help remove any excess speed and heat by enhancing the air quality around the house.
9. Maintenance and Upkeep of Metal Building
Before installing metal buildings, it is advisable to understand how easy it is to maintain them. In regards to this, it is advisable to go for low-maintenance properties as they save time and effort without damaging your pocket. 
Although metal buildings are strong and durable, they will need repairs after a certain period. Thus, you must watch for these repairs by conducting regular inspections. Not only will this help you to uphold the aesthetic value of your property, but it will also make maintenance easy. 
Whether you need quarterly or annual maintenance of your metal buildings, Steel and Stud can assist you.
10. Cost Considerations for Metal Buildings
Having a budget helps in planning out everything. When choosing a metal building, you need to set up the cost you want to follow. Well, you must know that this cost will further depend on various factors, such as the following:
Initial Construction Costs
When installing the metal building in the initial stages, it might feel as if you're burning your pocket. But, if you compare the same in the long run, you'd be surprised to know how affordable it can be. In the initial stages, your construction cost will be affected by how complex the structure is to install and if you have any special customization requests in terms of metal building colors. 
Operating and Maintenance Costs
How do I determine the cost of operation and maintenance?- If this is one question lingering in your mind, you need the help of experts at Steel and Stud. With our years of experience, we can guide you efficiently on what is to be done and how much the maintenance cost will turn out to be. Well, if you're not willing to spend a fortune on operating and maintenance costs, ensure that you're getting high-quality and durable materials in the initial stages.
Steel and Stud is a leading metal building manufacturer in the US. We provide prefabricated metal buildings and customize them according to your specific requirements. We have structures for all your needs, be it a carport, metal garage, metal storage sheds, custom metal building, metal building kits, etc.
We assure you the best prices and highest quality products. There are no hidden fees, and the buying process is also very easy. We are at your beck and call with our excellent customer service.
Advantages of Right Placement of Metal Buildings
Listing down the benefits of metal building is no brainer, but when you rightly place you add on these bounties:
Quick construction with low construction cost
Strong base to withheld the building in extreme weather conditions like high winds, heavy snow, high temperature, heavy rain
Ensure the right insulation for energy efficiency
Roof and Doors are strategically placed
As we know, most metal buildings are a good investment, and you should decide on every detail by keeping budget in mind. Taking advice from a metal building specialist can help you build a metal building design that meets all your requirement and fits your budget.
As you can see, there are many small things to consider when placing a building, and it could be hard to keep everything in mind; that is also where an expert like Steel and Stud can help you.