Metal buildings are cost-effective and secure, but getting strong cell phone signals outside and inside the premises may be challenging. However, metal, steel, and aluminum materials are supposedly lazy conductors to carry signals from a network; hence metal building structures usually have lower network strengths. 
The growing popularity of metal structures in the United States also dampens high network strengths, which is now a major concern.
Adding a Passive DAS signal booster is a simple and economical solution to achieve a reliable cell signal inside a metal building. This article discusses cellular signals in metal buildings and the best signal boosters for different use cases.
Understanding How Cell Phone Signal Works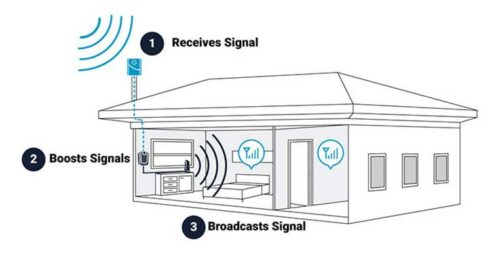 Cell phones have become a common feature in American society, with over 300 million active users. The cell phone signal operates by emitting radio frequencies whenever used. The nearest cell tower's antenna receives this signal or radio frequency and transmits it to a switching center or the hub. The call then connects to the specific mobile phone or a telephone network, which happens in less than a nanosecond.
How Cell Phone Signal Strengths Should Be Measured?

Cell phone signal strength is always measured in Decibel-milliwatts (or dBm), which measures the power of the wave. These are expressed in negative numbers. Your network strength is higher the closer it is to -50 dBm. 
If you want to find out your signal strength in dBm in your steel building, the first step is to go to the spot where you want to measure your signal and wait a few seconds for your mobile device to measure it using its default network measuring features on your device. As you calculate your signal, take notes to determine which areas are closest to -50 dBm. You'll be able to calculate the average signal results.
How to Improve Phone Signal in Metal Building?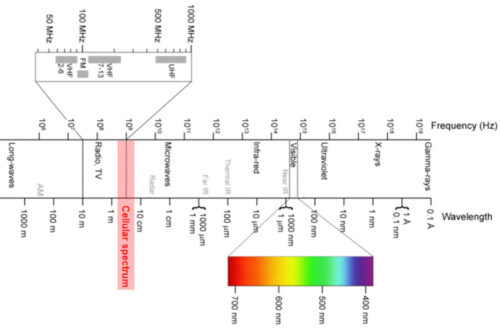 Despite all the benefits and advantages of steel building, the structure may affect your access to high network signal strengths. A cellular signal booster system is the best way to improve network signals in a metal building.
By amplifying the signal from an external network booster, the device can provide strong indoor coverage for one or multiple cell phones. In addition, they can also improve the signal to a hotspot or cellular router, providing faster data speeds. 
Metal Buildings Size Chart
Here are Steel & Stud Most Popular Customized Sizes for metal buildings. We can also get them customized as per your requirements:
| Metal Building Sizes | Metal Building Sizes | Metal Building Sizes | Metal Building Sizes |
| --- | --- | --- | --- |
| | | | |
| | | | |
| | | | |
| | | | |
| | | | |
Cell Signal Booster for Small & Midsize Metal Buildings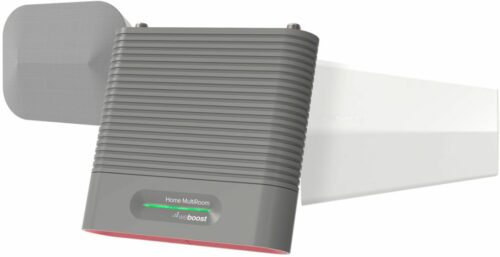 The weBoost Home Multiroom is the most popular cellular booster for small and mid-sized metal buildings, and it's easy to see why. It's affordable, efficient, and easy to install, with antennas that won't ruin your structural aesthetics.
It was designed to work in areas that experience very weak signal strengths. Here are the key features of the we Boost Home Multiroom:
Offers the best 5G connectivity network levels.

Up to 5,000 sq ft coverage. 

Up to +65 dB of gain and 21 dBm uplink, and 12 dBm downlink power.

Customizable accessories for maximum coverage.

One-time purchase fee and no Wi-Fi subscription fees are required.
Mid-Size Metal Buildings With a Strong Outside Signal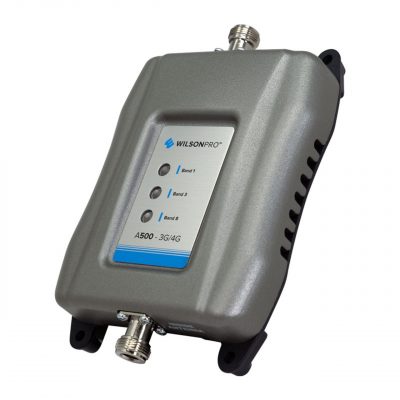 If your metal building is located in an area that experiences weak external network signals, the WilsonPro A500 signal booster is a great option. The A500 is an excellent all-around choice, with a reasonable price tag, attractive design, and efficient performance. It works well in areas with weak signal strength.
However, keep in mind that the maximum coverage area of 500m² under optimal conditions. The features of the WilsonPro A500 are:
4G ready device

Offer up to 500m2 coverage area and +70dB gain.

Customizable accessories and fixtures can help increase coverage areas.

External Yagi antenna and indoor panel antenna configuration.
Cell Signal Booster for Large Metal Buildings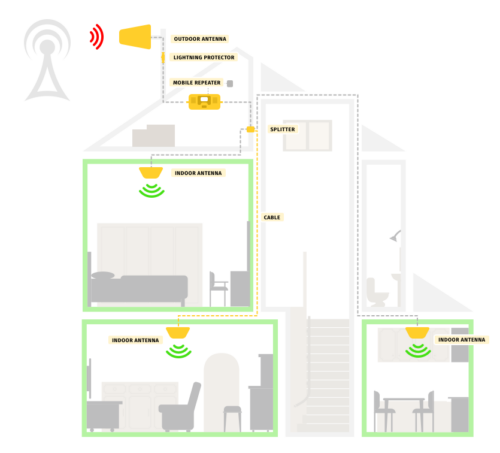 The Home Complete is designed to cover larger industrial metal building up to 7,500 sq. ft while maintaining reliable connections. It comes with +5dB and is three times more powerful than the Home MultiRoom. It can connect with farther tower distances and cover larger areas thanks to its 24dBm uplink and 12 dBm downlink. 
Additional antennae may be required if you're trying to cover more than one floor. The key features of the weBoost Home Complete booster:
5G-ready signal booster. 

Up to 7,500 square feet of coverage and 72 dB gain. 

Additional accessories achieve better cell signal coverage. 

No monthly fees, just a one-time purchase.

Enjoy superior cell phone service for all carriers across multiple devices.
The weBoost for Business Office 200 is the perfect way to stay connected in small to mid-size commercial metal buildings. The Office 200 will provide a reliable cellular signal inside your metal building with pro-grade components.
The additional indoor low-profile antenna provides even broader coverage – perfect for offices with metal interior walls, complicated layouts, or multiple floors. The key features of weBoost for Business Office 200:
5G-ready device 

Offers coverage of over 35,000 sq. ft

LCD touch screen for an easier user experience.

Easy installation process and wall mountable.

Expansion kits are available to help increase its default coverage area.

Enjoy a reliable cellular signal for calls, text, email, and internet data.
Whole Building Coverage for Large Residential Metal Buildings with a Strong Outside Signal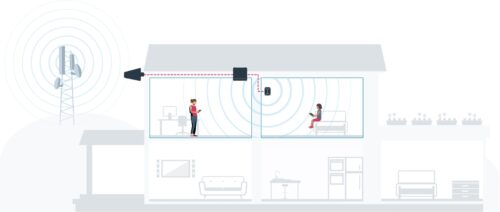 The WilsonPro A1000 is a powerful cell signal booster designed for steel buildings. An additional +4 dB over the WilsonPro A1000 provides roughly 2x more power to reach distant towers and provide wider in-building coverage. It covers up to 1000m² in optimal conditions. The key features of the WilsonPro A1000:
High-quality network service for the home and office.

Up to 1000m² area and +74 dB gain

Customizable accessories and fixtures to increase area coverage.

Outdoor Yagi antenna and indoor panel antenna.

One-time purchases require no monthly fees.

No Wi-Fi connection is needed.
Commercial Metal Buildings with an Extremely Weak Outside Signal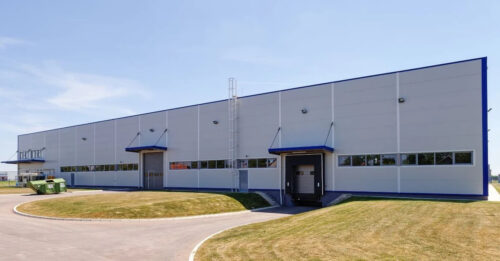 Steel buildings with weak outdoor cellular signals can be fitted with a commercial cell signal booster like the WilsonPro A8000. It can cover up to 8000m² and work with all cellular devices and network types. XDR (eXtended Dynamic Range) technology is suitable for rural and urban environments.
+70 dB gain, +21 dBm uplink power per port, and +18 dBm downlink power per port can attract weak network signals from distant cell towers. Its key features are:
Up to 8000m² coverage.

Works with all network types and cellular devices.

Offers scalable solutions for larger areas.

Better call quality with texting and email enabled.
Services Steel and Stud Provide:
Steel and Stud offer the best installation services for metal buildings in 48 states of the US. Depending on the project scope, size, and conditions, our team of experts can provide a customized solution for your time frame and budget. Our professional services include:
Floor plan analysis, heatmap detailing, and network coverage expectations.

Free networking consultation per your requirements and budgets.

The best equipment and device selection range available.

Professional site survey from qualified wireless technicians.

Complete professional active and passive DAS installation & expert project management.
Metal Buildings Delivery & Installation Across the USA:
Customer service representatives will contact you ahead of time to schedule your delivery date in your location. We offer metal buildings with living quarters installation services in 48 US states, including:-
| Locations | Locations | Locations | Locations |
| --- | --- | --- | --- |
| | | | |
| | | | |
| | | | |
| | | | |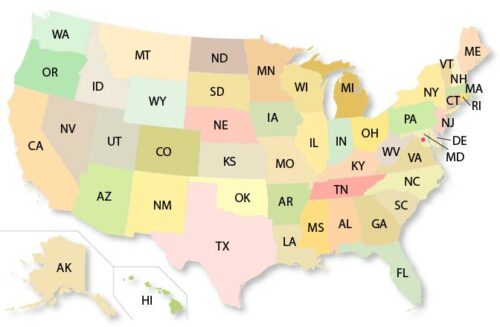 Nothing should be allowed to hinder your building's network signal strength. Regardless of the potential of steel buildings to dampen the network considerably, cell phone signal boosters provide a solution to the lack of signal in a metal building.
Although the size of your building determines the booster to use, there is always a perfect solution to signal problems in your steel buildings. Contact us today! To get started on your cellular signal booster buying and installation process.
Frequently Asked Questions
In What Outside Temperature Ranges Does A Signal Booster Work?
A cell phone signal booster works within temperature ranges of -4 Fahrenheit to +150 Fahrenheit.
Why Our Boosters And Amplifiers Are Made Of Metal?
Metals are more durable than all other alternatives and help regulate the internal temperature of cellular signal boosters.
Can We Paint Or Camouflage Internal Or External Signal Booster Antennas To Match Building Or Wall Color?
Yes. However, all paints should not contain metallic components.
Which Materials Inhibit Of Cell-Phone Signal Transmission?
Materials including metals, drywall, bricks, solid wood, and fiberglass insulations dampen network signals.
What payment methods do you support?
We support transfers, debit or credit cards, and cash payments.
Why should I buy a steel building kit from Steel and Stud online store?
We offer the best prices online, and our online store is easy to use with unmatched delivery times.
How can I know which mobile phone repeater is the best for my house?
You can use the information in this guide and your building specifications and current needs.
Can I install a repeater system without a technician?
Yes. You only require basic electrical wiring experience to run the wires through your building.
How to check the precise signal level in dB?
Walk around your building to measure network strengths across the entire house.
Will A Cell Phone Signal Booster Work On Homes With Metal Sidings, A Metal Roof, Or A Mobile Home?
Yes. The booster should be mounted outside and effectively pointed at a tower for best results.